Disney Fairies newest movie, Secret of the Wings, has arrived on DVD today!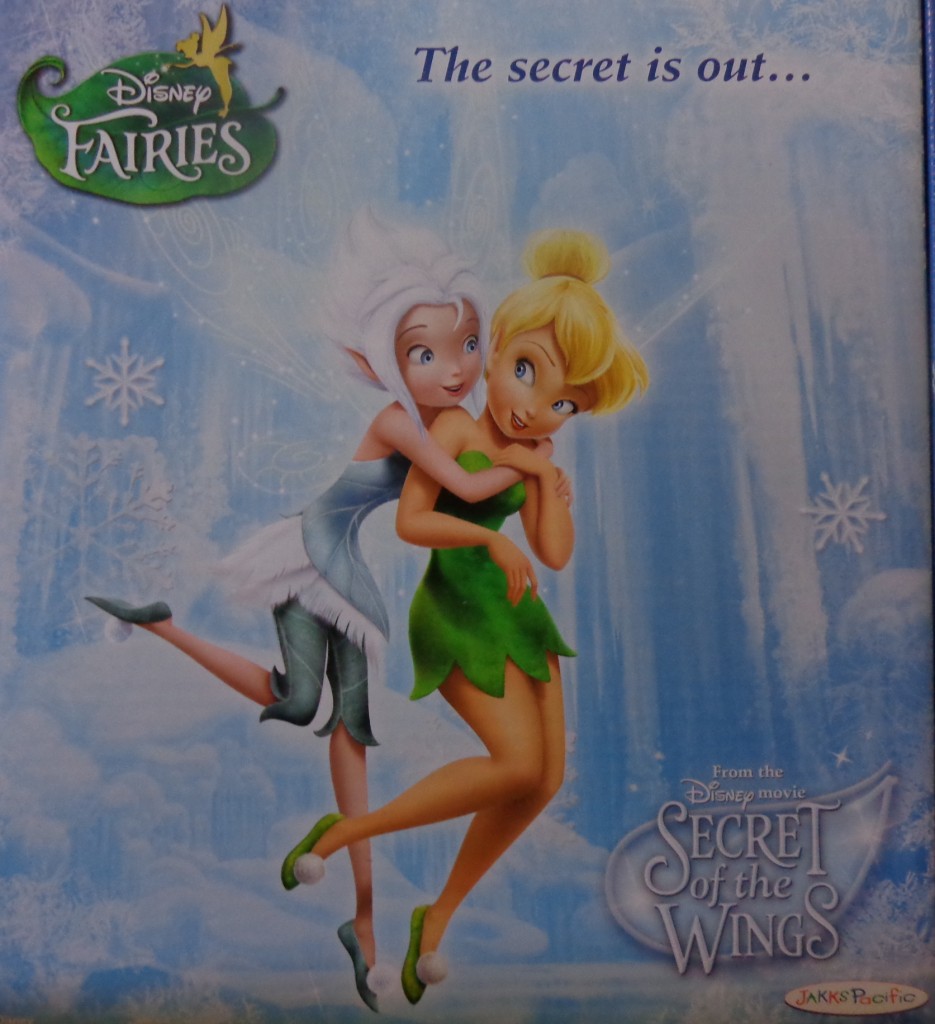 In Tinkerbell's latest adventure, she visits the forbidden and mysterious Winter Woods where her wings begin to magically sparkle.  It's only after she meets Periwinkle, a beautiful Frost Fairy, that she uncovers the truth behind the glow…they are long-lost twin sisters!
A new line of toys inspired by the movie has also been released by JAKKS Pacific.  I received two items for review and would love to share my thoughts!
First up, the Disney Fairies Magical Light Up Wings!  My daughter loves to wear fairy wings and we have had many a pair in this house.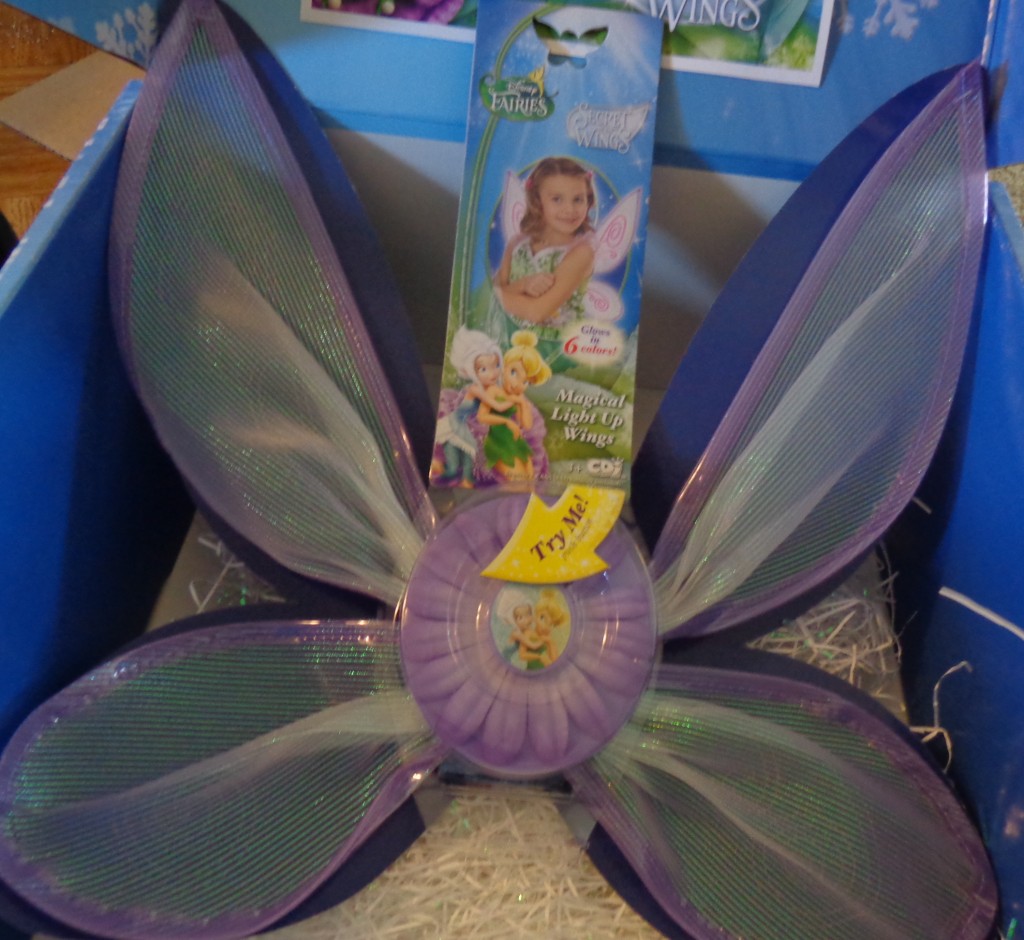 These adorable wings are made of lightweight fabric and use fiber optics technology to light up in 6 different colors.  To say that Ruby loves these is the understatement of the year!  She wore these the entire day the first day we had them.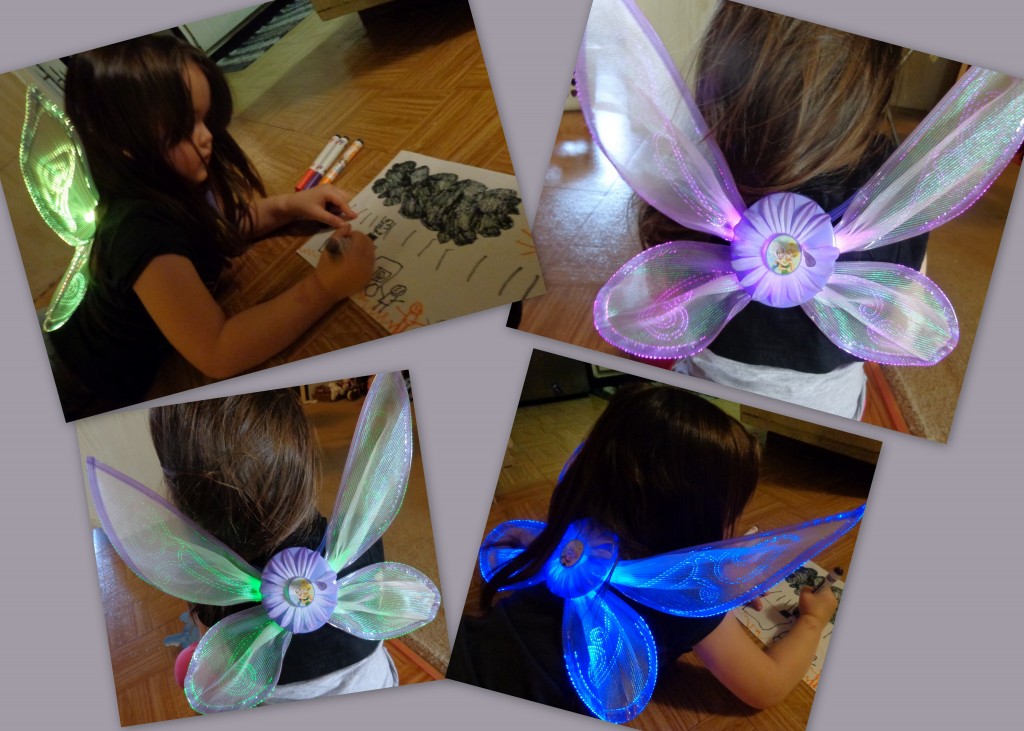 I think the quality is outstanding and the colors really are beautiful.  As I mentioned, we have purchased plenty of fairy wings and these are by far the best and most loved by my little fairy.  I highly recommend the Magical Light Up Wings!
We also received Tink & Periwinkle's Light Up Surprise.  Included are Tink and Periwinkle and a base that lights up.  You can recreate a key moment from Secret of the Wings with this toy!  According to the package this set contains 13 pieces.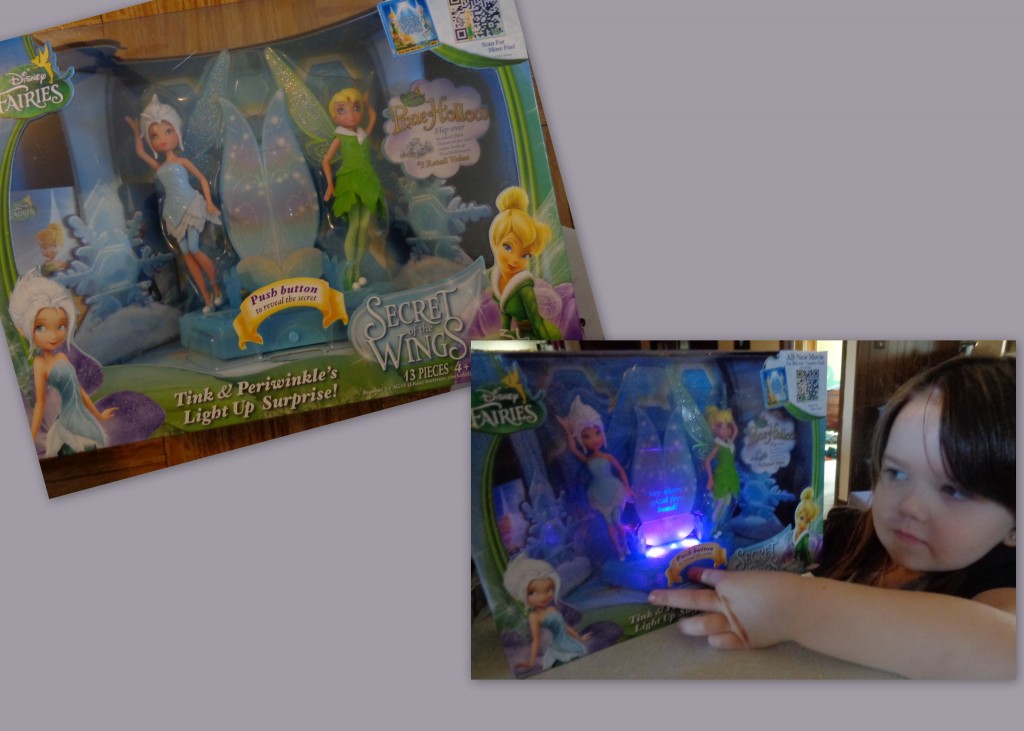 It was a little disappointing to see that they are counting each doll's shoes and outfits in this number.  It was VERY disappointing to realize that a snowflake-shaped piece of cardboard is also included in this number.  I think the dolls are quite sturdy and well made but the light-up base with the cardboard attachment…not so much.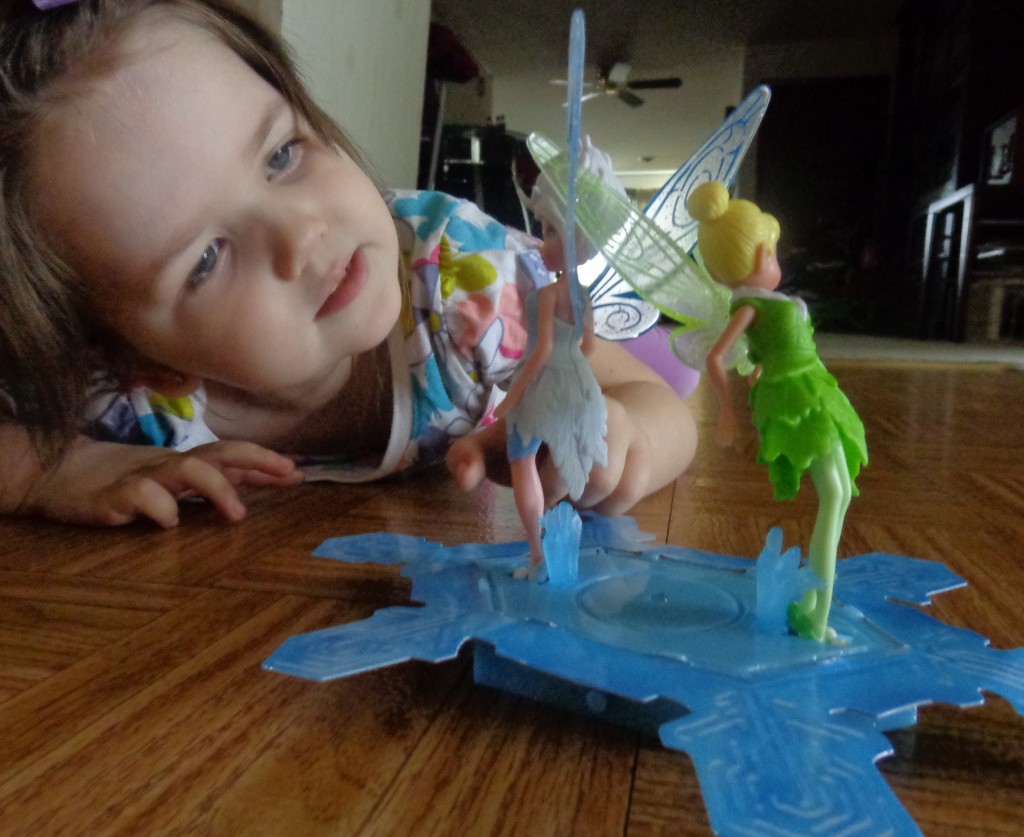 Ruby does enjoy playing with Tink & Periwinkle's Light Up Surprise because she loves all things fairy-related.  As a parent, I know that a piece of cardboard as a toy will not last very long at all and that is a concern.  I don't feel that I can recommend this one due to that factor.  MSRP: $19.99 each of these toys.
Visit www.disneyfairies.com to see a sneak peek of Secret of the Wings.  Follow Jakks Toys on Twitter.  Be sure to visit www.facebook.com/jakkspacifictoys to enter the "JAKKS Sisters Giveaway," which celebrates the special bond that sisters share!
Disclosure:  This review was made possible by Mom Spark Media.  All opinions expressed are my own.