This past week, I have been playing around with Mia Mariu Cosmetics! I was pleasantly surprised with the items I received and thought they worked well together for a Face of the Day (FOTD) post.
First up is the Mineral Eye Shadow Duo in Luna de Miel ($18):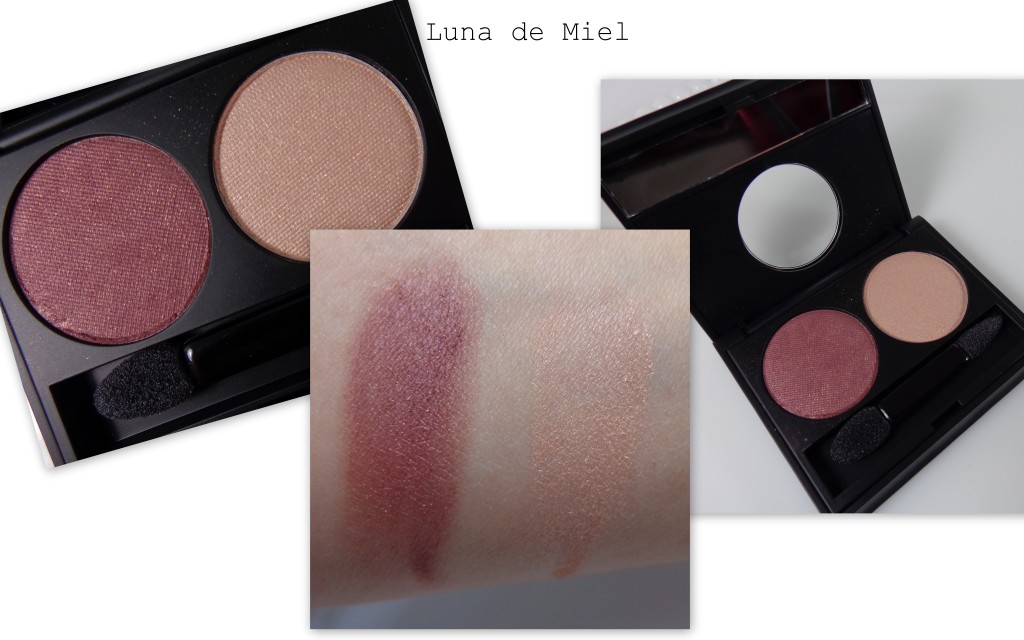 This duo has two lovely colors that work beautifully together.  If using an eyeshadow brush, use a light hand or you will find a lot of fallout.  When using a light hand, all was well in applying/blending.  I wore these with a primer and experienced no fading or creasing during a 10 hour day.
Next is the Mineral Blush in Flor de Canela ($17):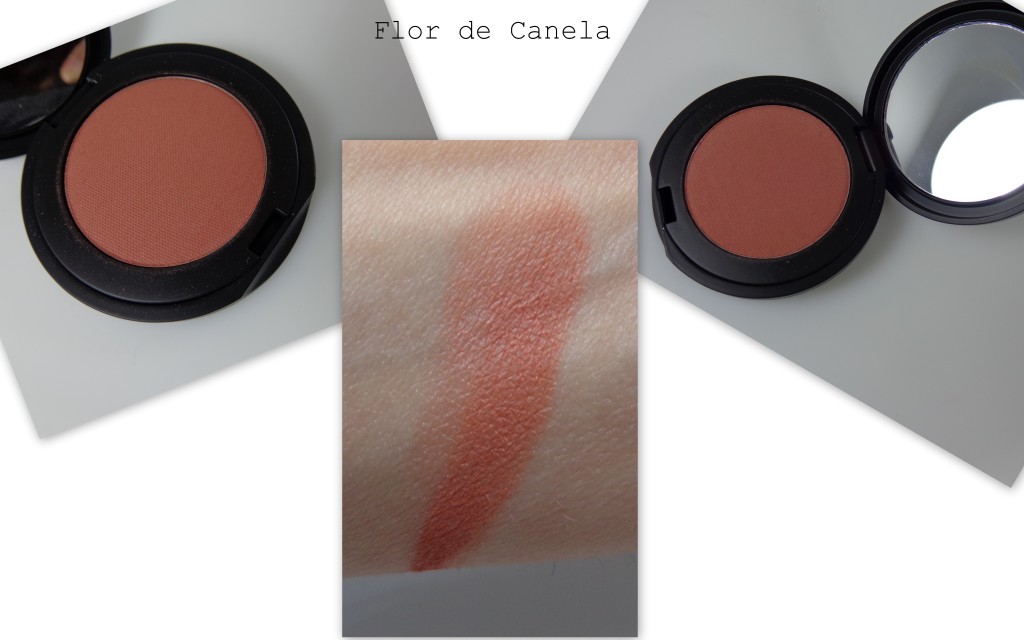 This blush blends into a totally natural flush, love it!
Hydrating Stick Gloss in Tango and Encanto ($15):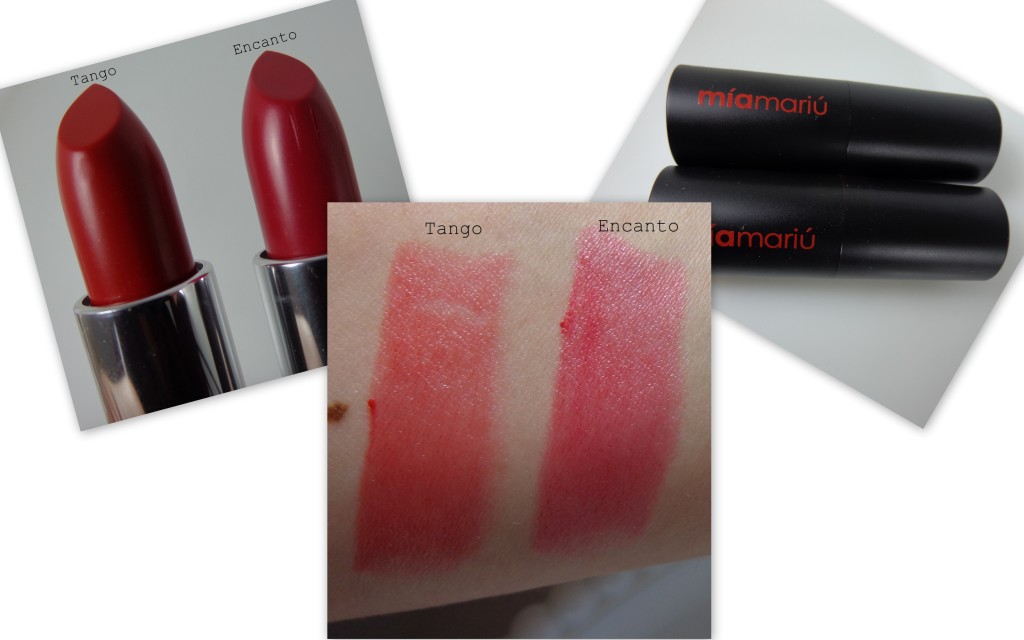 I cannot say enough good things about both lipsticks, gorgeous pigmentation, a glossy look, light-as-air and creamy on the lips.  These will fade some when drinking/eating, just reapply and go!
Luminous Lip Gloss in Romance and Dulzura $13); Magic Satin in Magic Satin II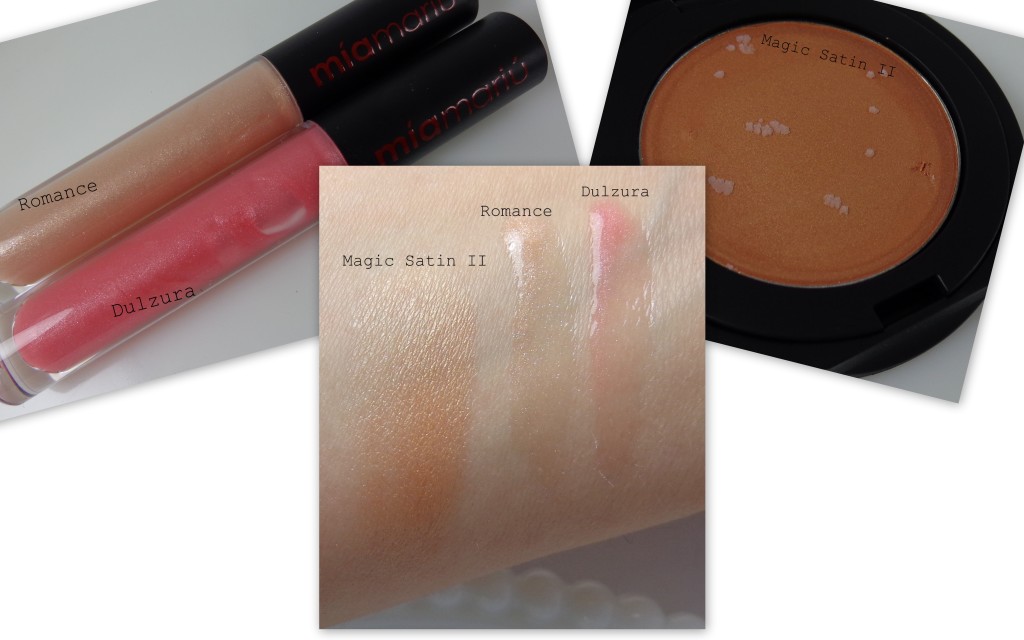 The lipglosses are another favorite of mine!  Both colors have the perfect amount of shimmer and touch of color to be added to all of my favorite lip colors.  The Magic Satin is a cream highlighter that seemed to be a bit too light even for my skin tone.  I don't know that I will get a lot of use out of this one.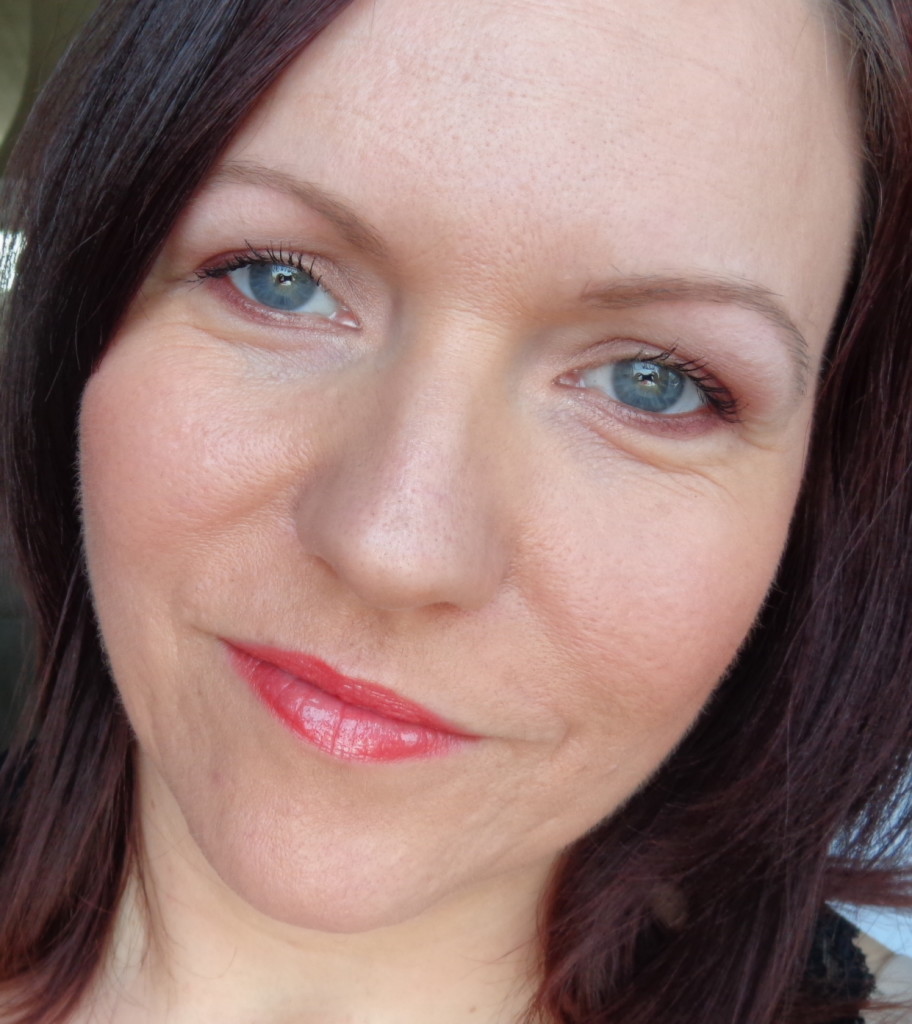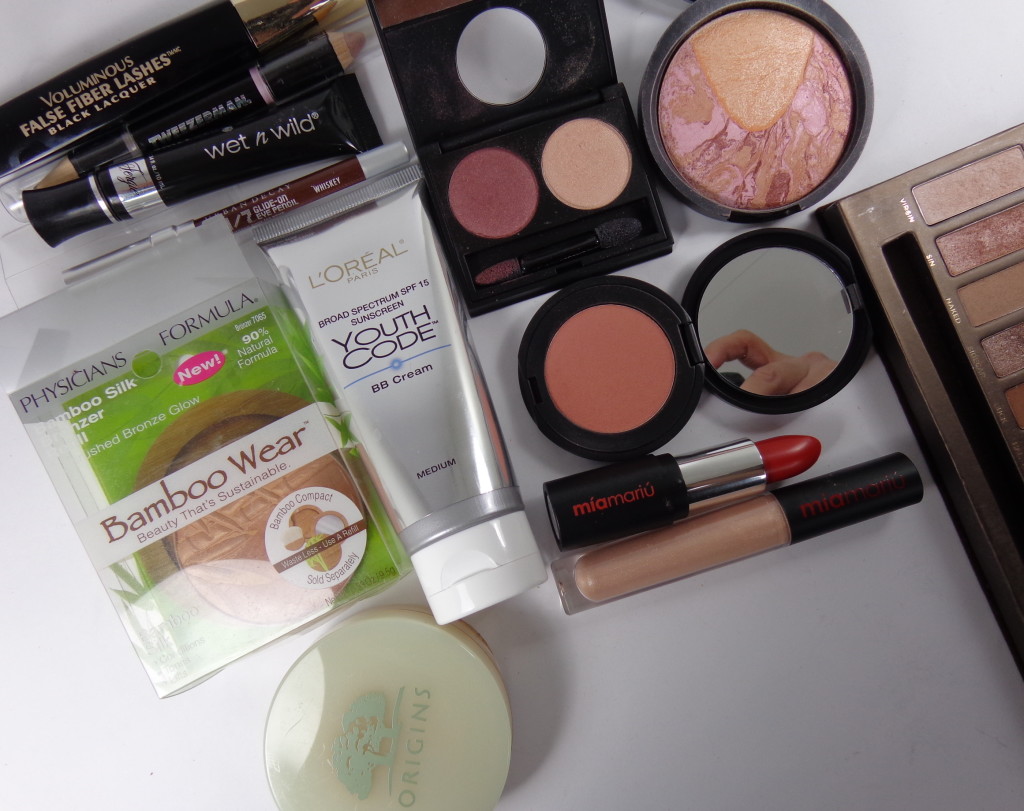 Everything I used for this FOTD:
Face:  L'Oreal Youth Code BB Cream – Medium (review coming soon), Physician's Formula Bamboo Silk Bronzer – Bronzer, Mia Mariu Mineral Blush - Flor de Canela, Laura Gellar Blush n Brighten – Highlighter, Origins Multi-Grain Makeup SPF 14 Setting Powder - 03 Medium, 

Eyes:  Wet n Wild Take on the Day Eyeshadow Primer – For My Primas (review coming soon),  Mia Mariu Mineral Eye Shadow Duo in Luna de Miel , Urban Decay Naked Palette - Virgin (inner corner/browbone highlight), Urban Decay 23/7 Glide-On Pencil –Whiskey, Tweezerman eyenhancer Brow Definer, L'Oreal Voluminous False Fiber Lashes – Black Lacquer
Lips:  Mia Mariu Hydrating Stick Gloss – Tango, Mia Mariu Luminous Lip Gloss – Romance
Overall, I enjoyed most of the Mia Mariu products I tested, aside from the Magic Satin.  My favorite would be the Hydrating Stick Gloss.  I do wish the prices were a bit lower though.  Shop online for Mia Mariu Cosmetics.
Mia Mariu products provided by the company for review, all opinions expressed are my own. Other products purchased by me, gifted, or provided by PR.
What do you think of these Mia Mariu products?