This year has been a time of minimizing my collection of beauty products.  That means I have been spending time going through my stash, giving things away and then using up what I keep for myself.  I finally have my skincare collection down to just a few products.  That means I can get back to testing some new products and I have been focusing on facial cleansers lately.  Kleenex Exfoliating Cushions are a fairly new product that I was excited to try out.  These facial cleansing pads have the cleanser built-in and come packaged in a really nice, reusable flip-top container.  Just wet, use, and toss.  So easy!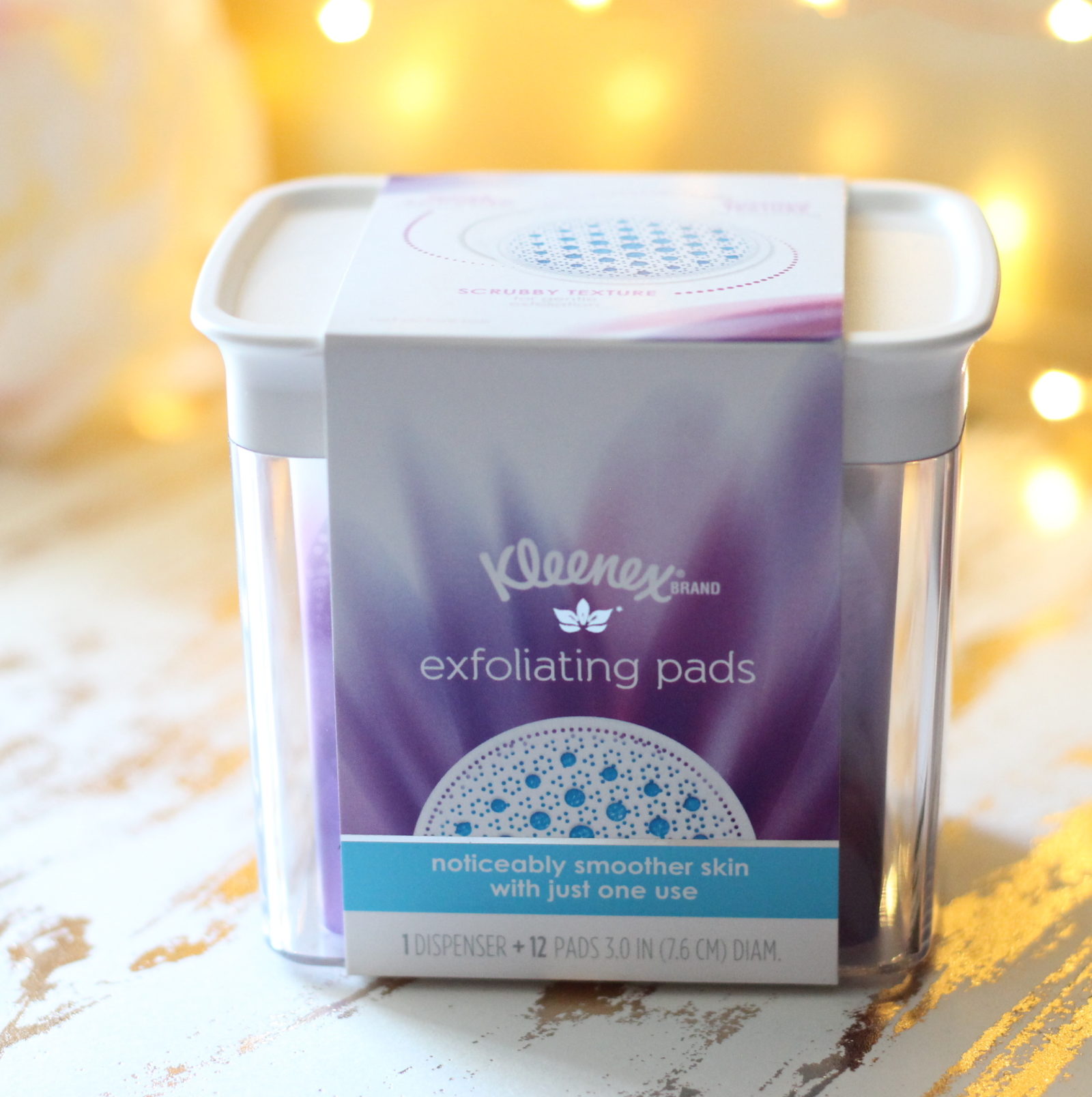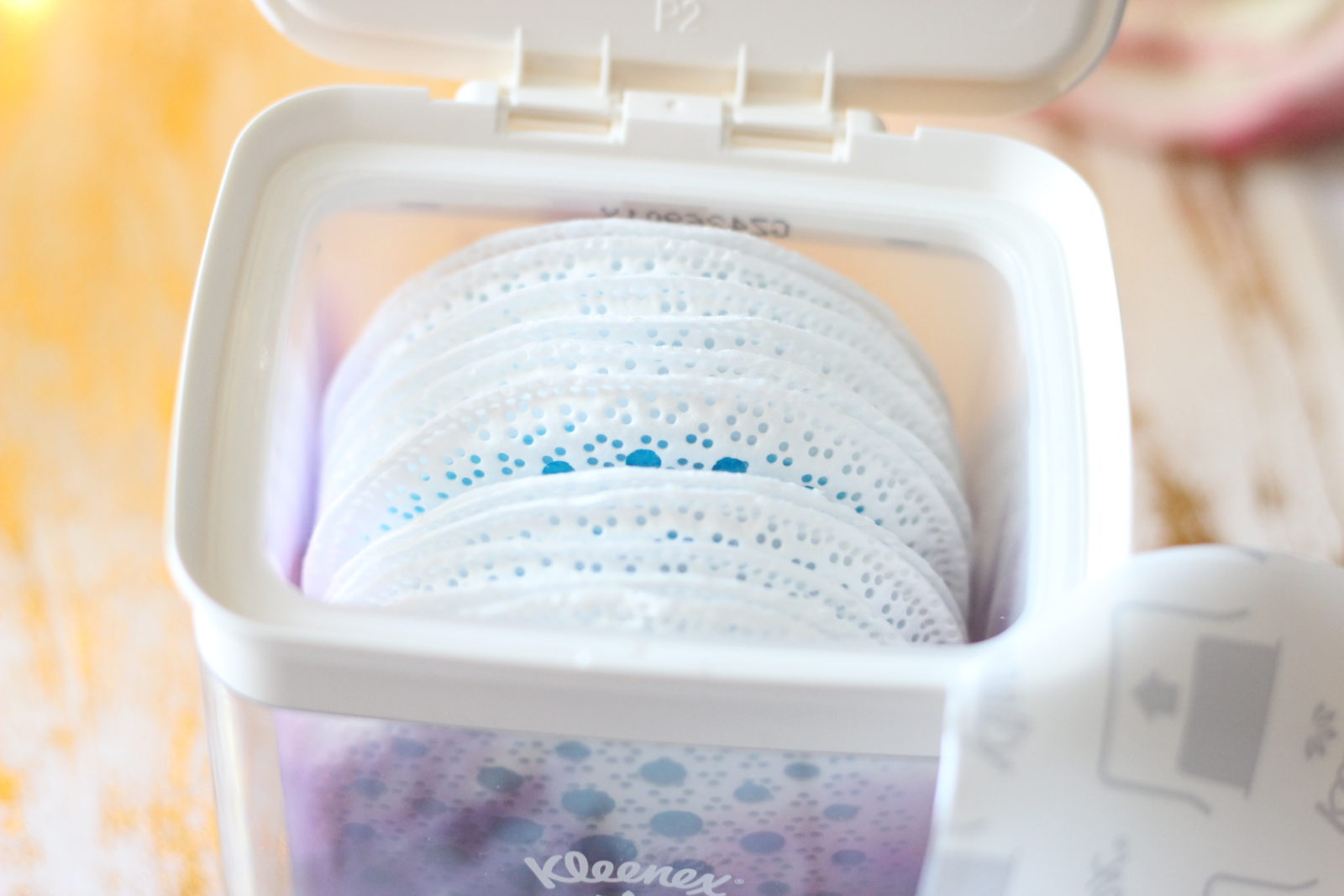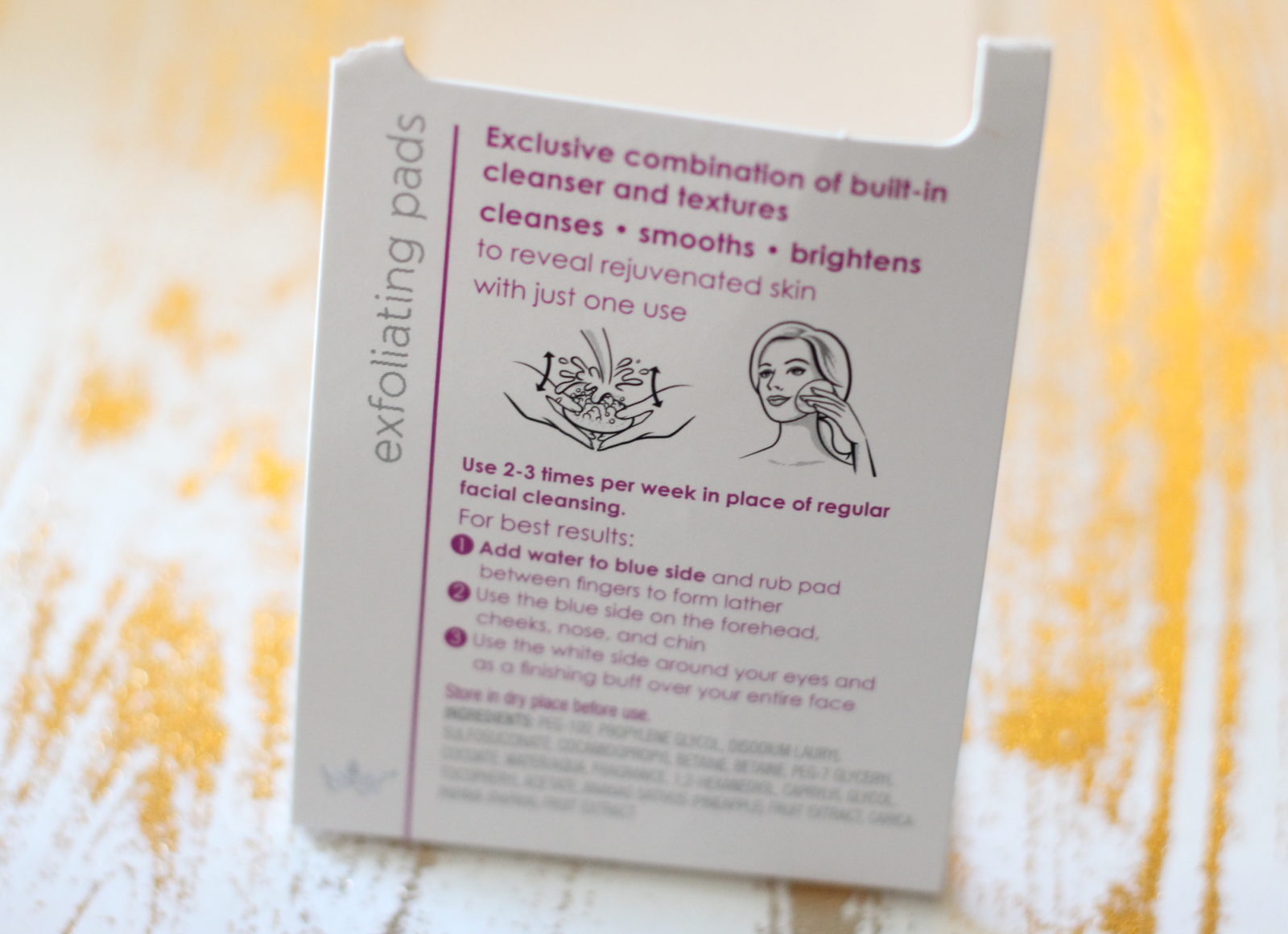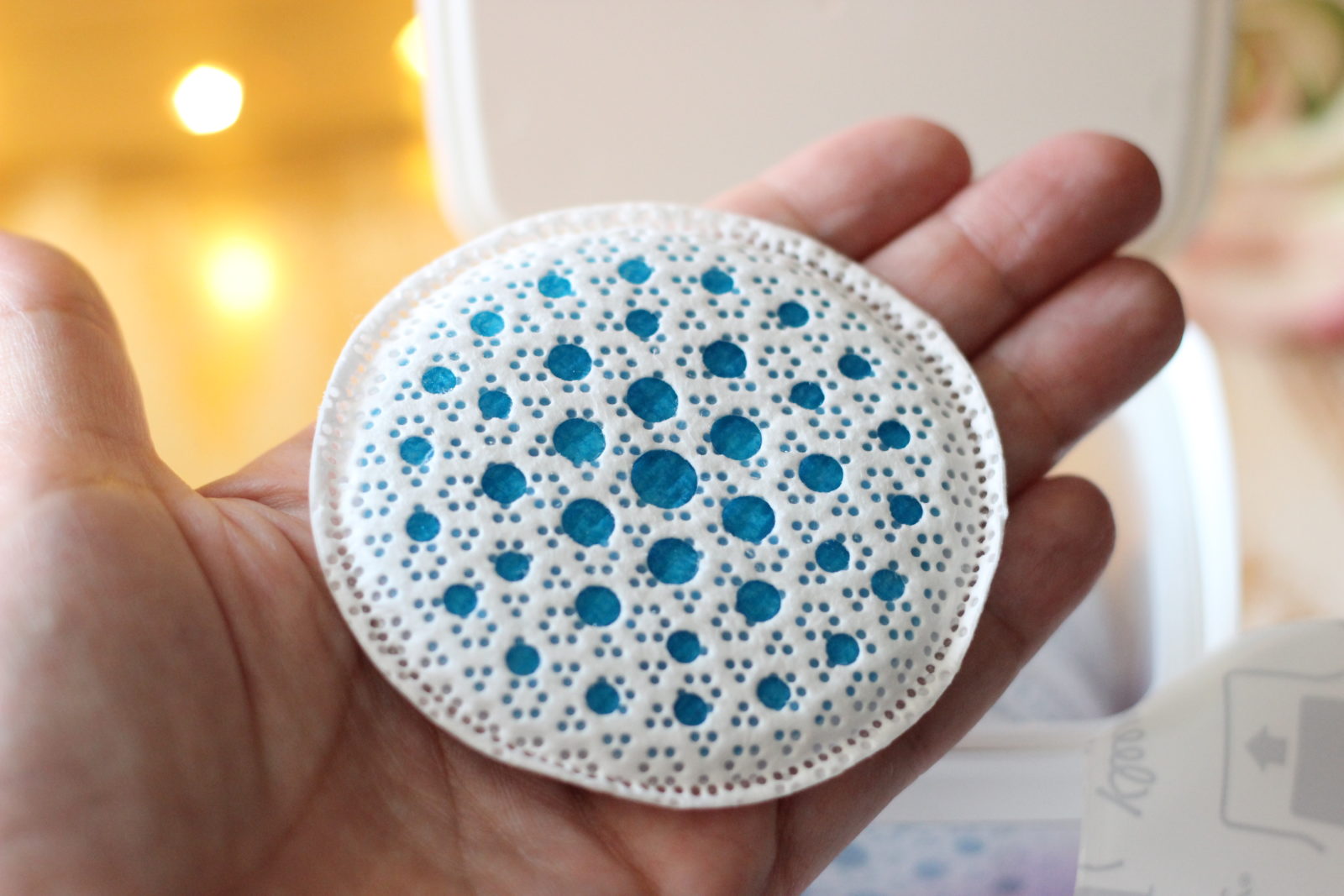 Exfoliating Side
Buffing Side
These water-activated Exfoliating Cushions have two sides, one for exfoliating and one for buffing.  They are perfectly sized to cleanse the face and I just love the way these feel on my skin.  Just add water and you will get a nice lather.  The ingredients include pineapple extract and papaya extract and I find them to be good for a quick facial cleanse, especially after a workout at the gym.  I don't find these to be extra-moisturizing but they are not particularly drying.  I would love to see some new variations of these pads, maybe one specifically for dry skin, one for oily skin!  The container is so nice, it reminds me of something from The Container Store.  You can buy refills for half the price of the dispenser with pads and that is a very nice price point.
Kleenex Exfoliating Cushions are great for home, travel, and on-the-go.  Find them at Kleenex.com, Walmart.com, Target.com and Amazon.com.  These seem to be online-only right now, hopefully they will be in store soon!
Product received from PR for editorial consideration, all opinions expressed are my own.
Have you tried these yet?