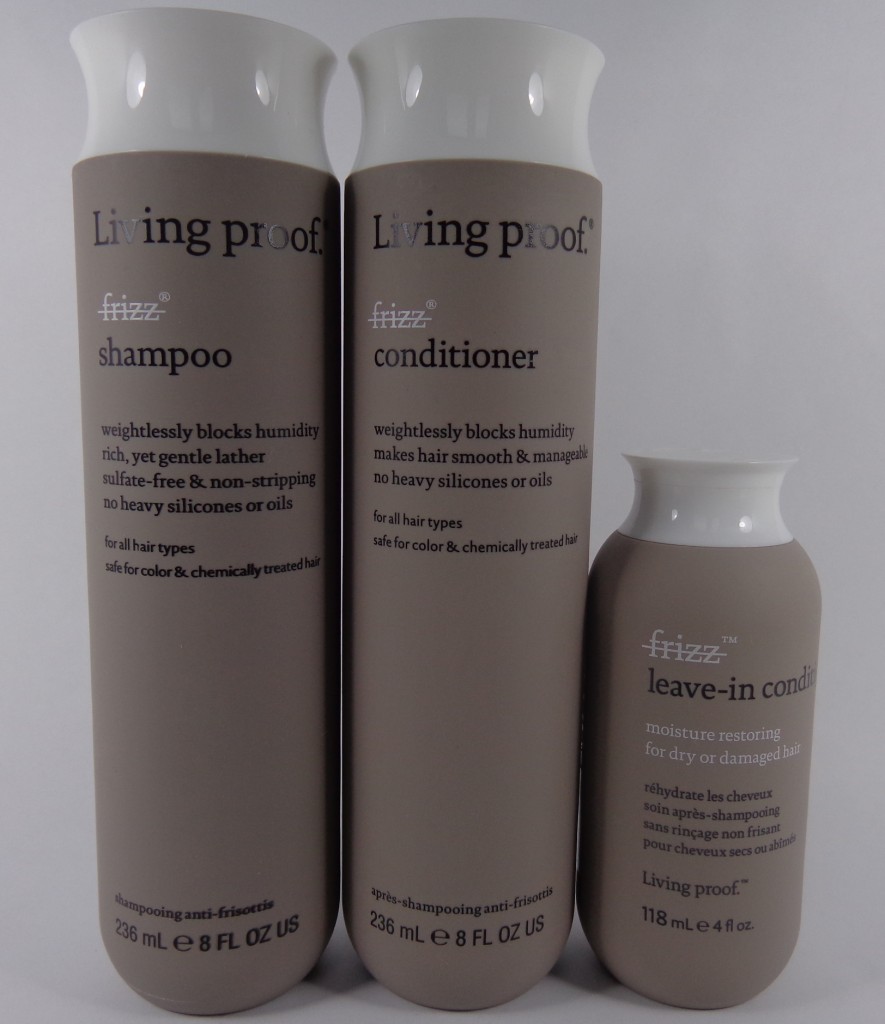 With the heat it seems we have been experiencing here this summer, frizz is something I know a lot about.  My hair is thick, is neither straight nor curly, and I have a lot of it.  I blow dry and flat iron my hair and when the humidity strikes all of that leads to FRIZZ.  I was more than happy to try Living Proof frizz Shampoo, Conditioner, and Leave-in Conditioner to see if could tame my (mostly) unruly hair.
What's special about the frizz line from Living Proof is that instead of using silicones and oils, it is powered by a patented molecule called OFPMA.  According to Living Proof, OFPMA creates a weightless, invisible shield that wraps around each strand. In frizz, this shield is specially formulated to block humidity.
I can say that I could definitely feel a major difference in using the frizz shampoo and conditioner versus other anti-frizz products I have used.  The lightweight shampoo and conditioner both worked together to effectively clean my hair and keep the frizz absolutely, without a doubt, away!  The anti-frizz lasted 24 hours or more and my hair never felt heavy or greasy.
I enjoyed the frizz leave-in conditioner and have used it religiously with the shampoo and conditioner.  I love that the leave-in conditioner glides effortlessly through my hair to provide the final touch before I blow dry.  The scent of both is so wonderful and it is just like being in a salon.
Now, let me say that at a price of $24 each I do consider these luxury products.  I like that the packaging allows for just a small amount of product to be dispensed at a time.  You don't need a lot and it prevents waste on an expensive product.  I like the sleek, matte feel of the bottles also.
I can tell you that these products absolutely worked for me in a major way.  If you struggle with frizz and consider it a major hair concern, the frizz line from Living Proof is worth the splurge.  It's worth noting that you can buy a 2 oz travel size shampoo or conditioner for $10 each (FREE shipping on all orders) on LivingProof.com.  This might be a good option to try these out if you are curious.  Otherwise, you can find them in store at Ulta, Sephora, Nordstrom, and more.
* Products received from PR for review, all opinions expressed are my own. *
Do you splurge on hair products?