Yes, the weather here in Chicago has finally turned from sweltering hot to cold and windy.  Nothing new…but that means my skincare routine needs a boost of hydration to combat the elements.  I received Murad Hydro-Dynamic Ultimate Moisture for review just at the right time!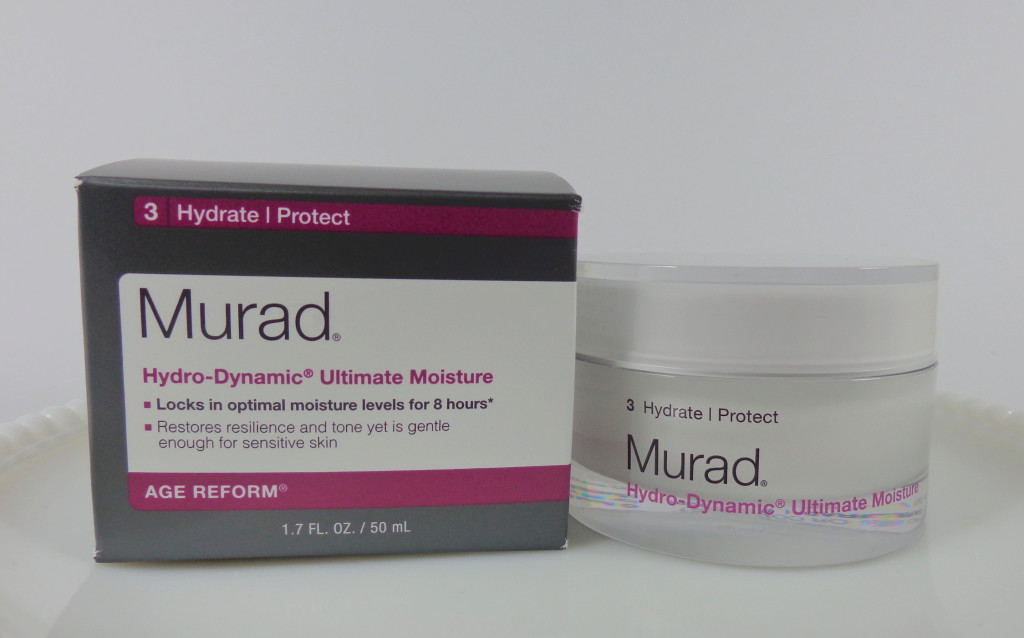 Murad Hydro-Dynamic Ultimate Moisture is a facial moisturizer that sets out to "lock in optimal moisture levels for 8 hours and restore resilience and tone".  It is part of the Age Reform line from Murad.  It is gentle enough for sensitive skin.  Avocado, Sunflower and Olive Fruit Oils help with hydration; Retinyl Palmitate and Shea Butter improve texture, tone and softness; Collagen Support Complex plumps dehydrated skin.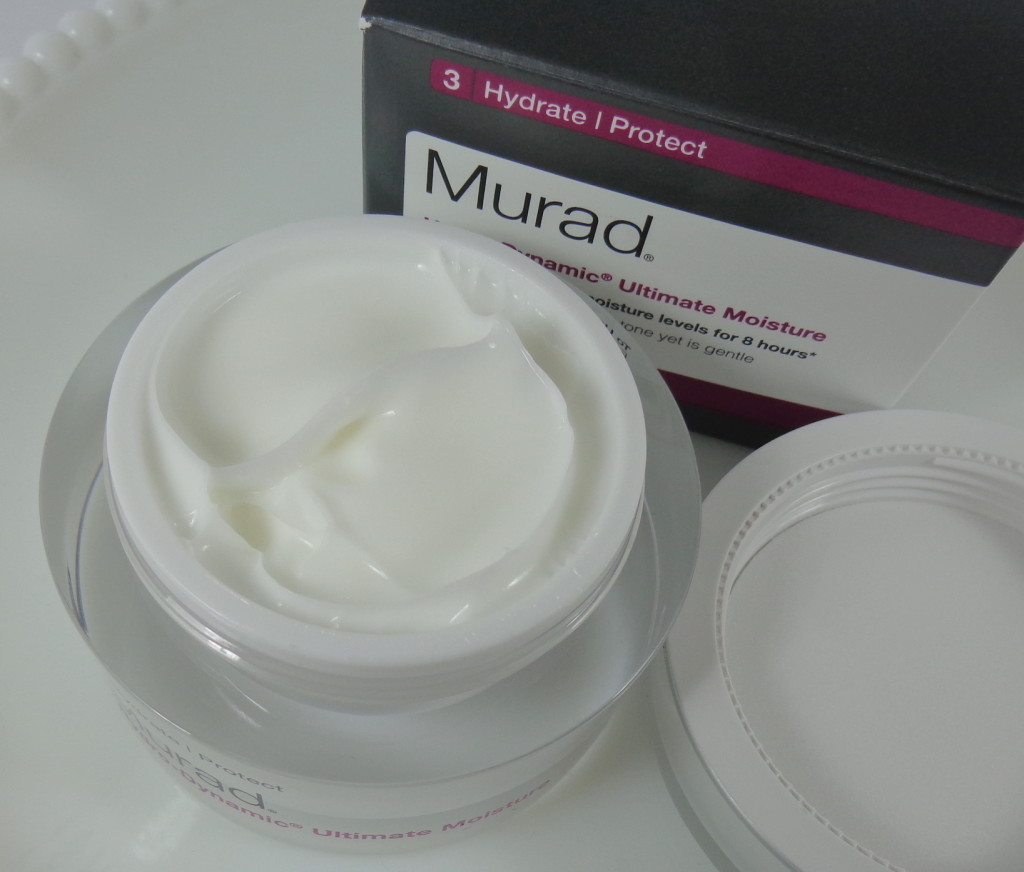 This moisturizer comes in a jar which I typically hate, (remember this review?).  However, inside the package is a little plastic spatula to scoop out the product.  No need to dip your fingers in!  The product is medium/thick consistency so a little goes a very long way.  I learned quickly to use less.  It has a faint scent that is fresh but lasts just a few seconds.
Over the last couple of weeks I have used Murad Hydro-Dynamic Ultimate Moisture as my night moisturizer and have fallen in love with the results.  I apply it all over my face and neck every night.  My skin appears more supple, plump and I do not wake up with blotchy or dry skin.  Hooray!  It has worked well on my typically oily skin which tends to get red and blotchy in colder months.  Since it such a hydrating product, it is perfect for PM but would leave my skin looking shiny if I applied for day time.  This product has worked its way to the top of my list of favorite moisturizers!  While it has what some may consider a high price tag, the 1.7 fl oz will last a very long time.  Since I found that it worked very well for me, I would recommend it to those looking for an exceptional moisturizer.  Murad, ULTA, $65.00
Product received from PR for editorial consideration, all opinions are my own.
Have you tried any products from Murad?  Do you have a favorite you'd like to share?