After seeing an ad for the new Olay Fresh Effects line of products I was very curious and eager to try these.  This line seemed to be perfect for my oily skin!  To be honest, I was reeled in by the pretty blue and green packaging…that does happen on occasion

.  I really wanted to try the BB Cream but could not find the products at any of the nearby drugstores.  I finally found the line on Drugstore.com, the BB Cream was sold out so I decided to try Va-Va-Vivid! Powered Contour Cleansing System instead.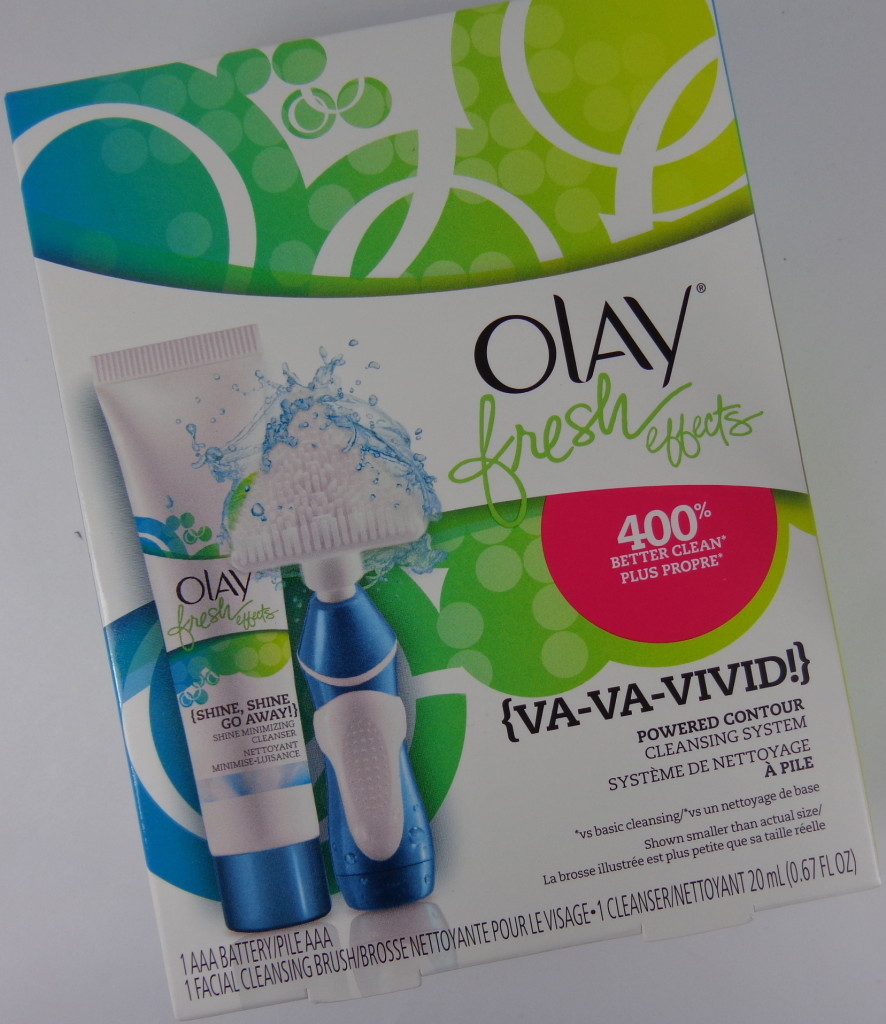 This little set included a battery-powered cleansing tool and a small (o.68 fl oz) Shine, Shine, Go Away Shine Minimizing Cleanser.  You can see how small both of these items are here: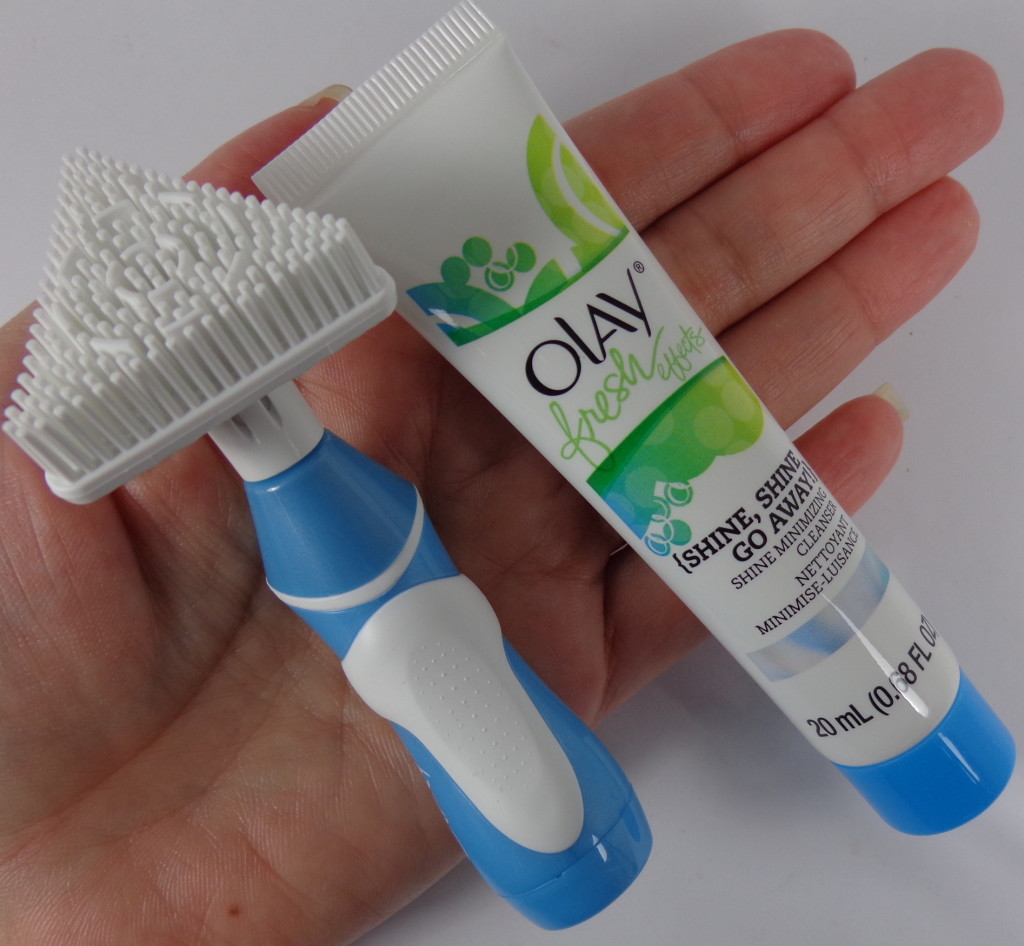 The brush and bristles are all soft rubber and when you turn it on it vibrates for deep clean action.  I have to say the shape of the brush is pretty genius!  It definitely is great for getting into the curves of your nose, etc.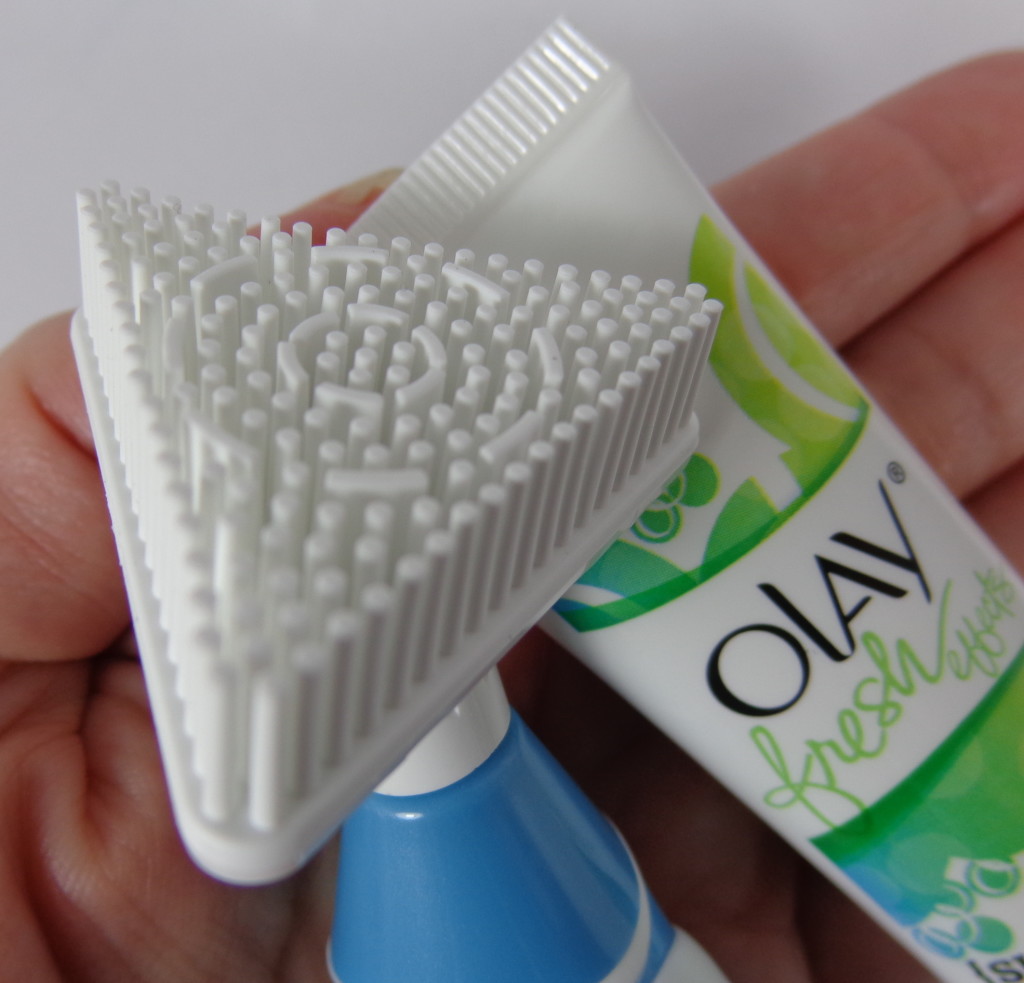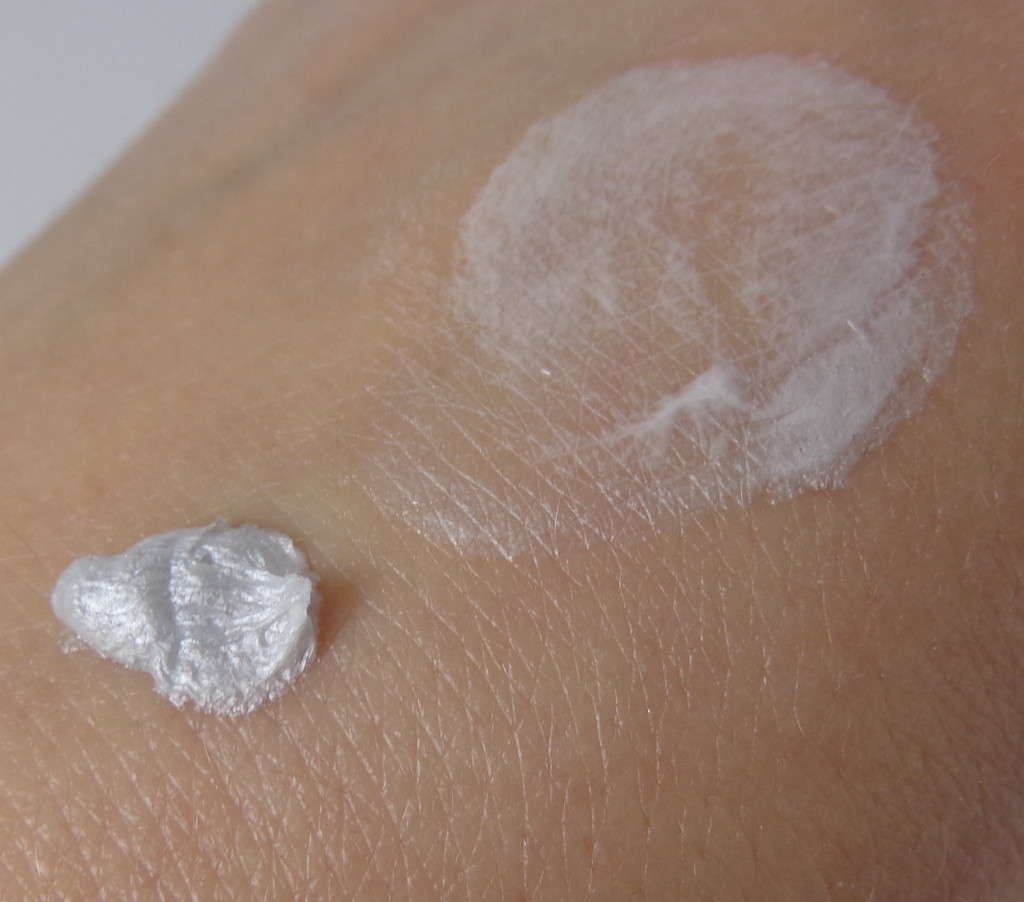 The cleanser is a pearly/silver cream-type, medium consistency and does not produce much of a lather.  It has a really nice fresh scent. The instructions say to add the cleanser to the brush but when I did that the cleanser just sunk down into the bristles and disappeared, making cleansing next to impossible.  What worked better for me was putting the cleanser on my face, massaging it in a bit, then using the cleansing tool for about 1 minute on the face.  I concentrated the most on my T-zone to help eliminate clogged pores.
The cleanser does make my skin feel a bit tight afterwards which I don't love.  I feel it does keep my face as clean as any decent cleanser and I experienced no breakouts.  It claims to be a "deep clean that has all the purifying power of a mask, but lathers and rinses like a daily cleanser". However, I did not see anything outstanding about this cleanser as far as a deep clean.  My main gripe is that it seemed like I had to use quite a bit of product to work up a little lather.  I do love the shape of the brush and think that alone is truly unique!  The small size of this little power cleansing brush makes it awesome for traveling.  I would not re-purchase the cleanser since it did not do anything outstanding for my skin.
I purchased this set for $14.99 on Drugstore.com and feel that it was worth it for the very unique brush.  I'm sure you could find this set on sale (and use a coupon) at your local drugstore and get it cheaper. I was just impatient and wanted to try it ASAP.
Products purchased by me.
Have you tried anything from the new Olay Fresh Effects line yet?