While I have tested and reviewed a few at-home hair color kits in the past, I have not shared details on one of my all-time favorite colors: L'Oreal Feria – 36 Chocolate Cherry (Deep Burgundy Brown).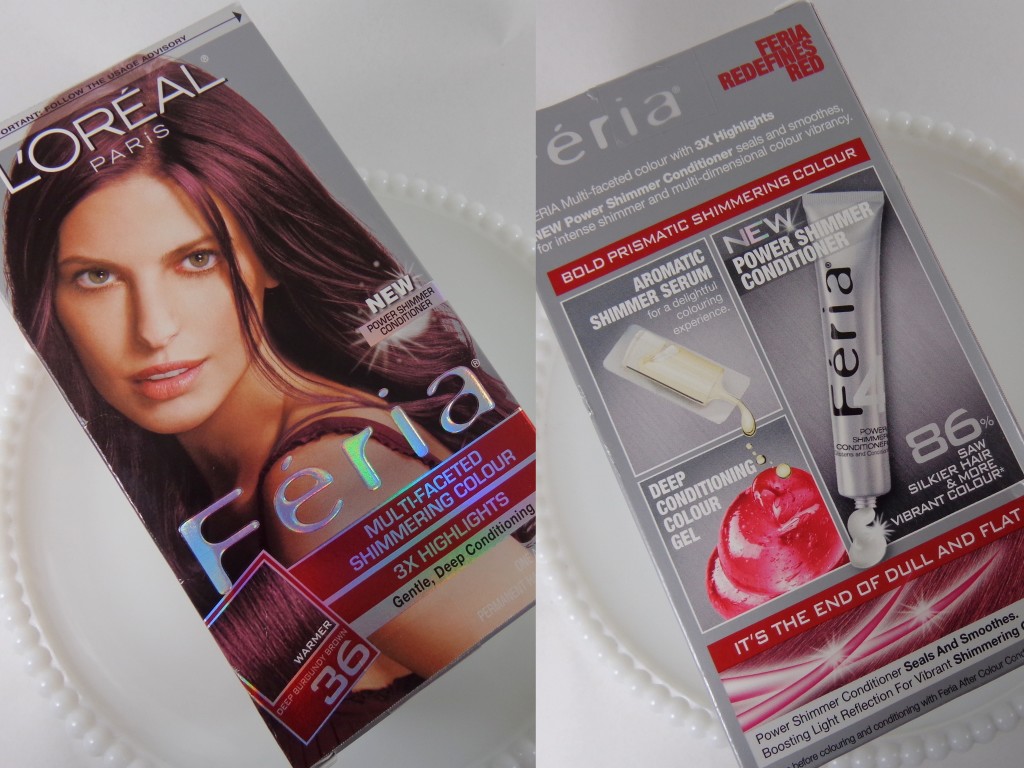 I have purchased L'Oreal Feria – 36 Chocolate Cherry many times over the past several years. Feria is THE BEST at-home hair color I have ever used, and I believe I have been a fan since 1999!  I would consider L'Oreal Power Reds Shade R37 my absolute favorite but it can be difficult to find in stores.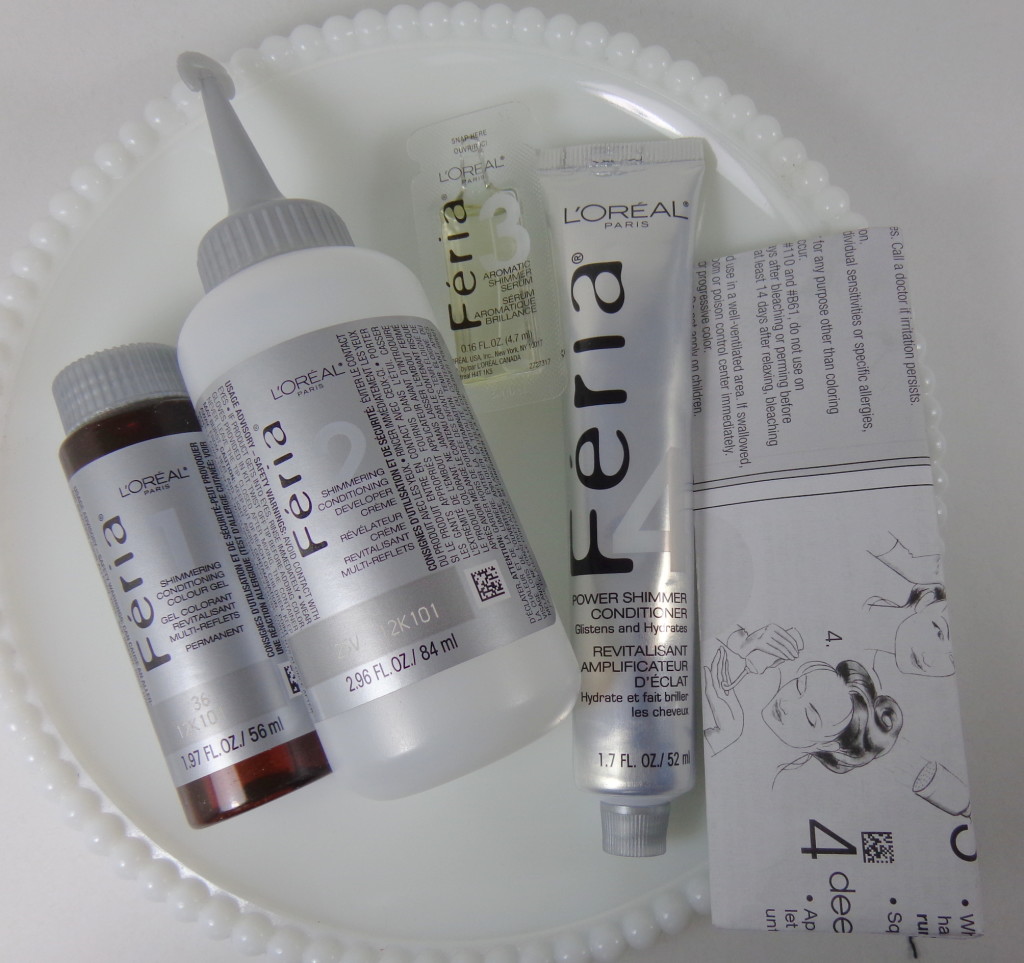 In the box, you will find the Shimmering Conditioning Colour Gel, Developer Creme, Aromatic Shimmer Serum, Power Shimmer Conditioner and instructions/gloves.  I love the Feria brand because it delivers on the claim of "multi-faceted shimmering colour".  It is also unique because it includes the Aromatic Shimmer Serum which adds a more pleasant scent to the process than the usual stink of hair dye!
With my thick thick and stubborn hair (and also plenty of grays) I always leave the hair color on for the maximum time, sometimes longer.  I DO NOT RECOMMEND THIS FOR OTHERS.  I know my hair.  From many years of home hair color I know what it takes for my very best color result.
I absolutely love the color result from L'Oreal Feria 36 Deep Burgundy Brown, it is so vibrant!  It seamlessly covers my grays and blends my natural-color roots with residual box color well.  I like that my hair looks shiny and has a conditioned feel to it.  I think the color result also matches the photo on the box, a major plus.  I always get compliments on my hair after using this color!  I will continue to purchase the Feria brand and highly recommend it to anyone who likes to dye their own hair!
Available at Walmart
, $8.97.
More hair color before and afters: Revlon Buttercream, Nice N Easy Dark Warm Brown, John Frieda Foam Colour, Redken Hair Color, Hair Cuttery,
I purchased this product. Affiliate link.
Have you tried Feria yet?  Do you have a favorite at-home hair color?