The newly released The Rock Nudes palette by Maybelline was a tough one for me to find! I went to about 5 different drugstores until I finally scored the last one at a local CVS. I'm sure it will be become more readily available soon… I don't own any of the other Maybelline "nudes" palettes, but I figured it was about time that I tried one out.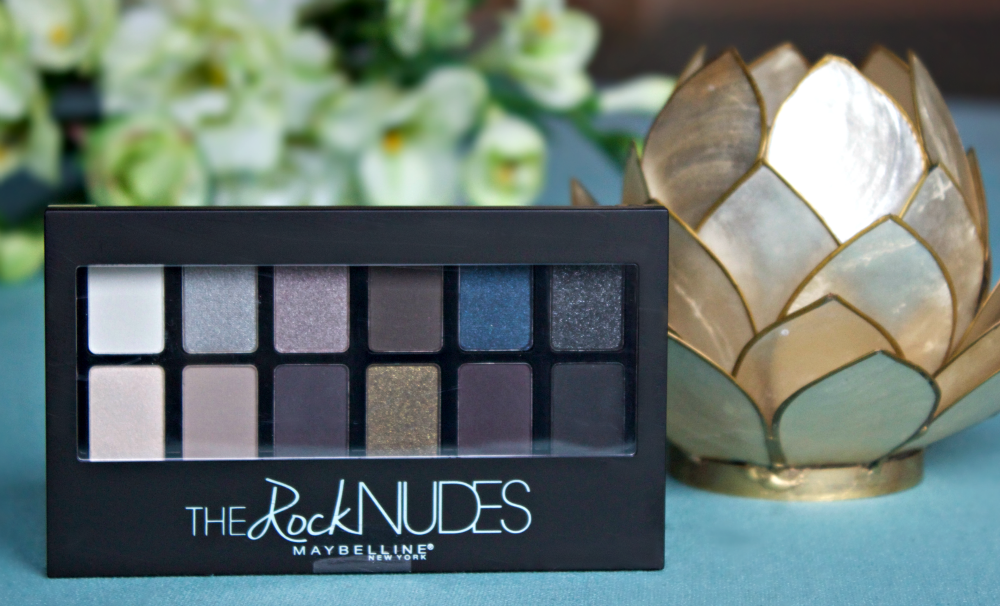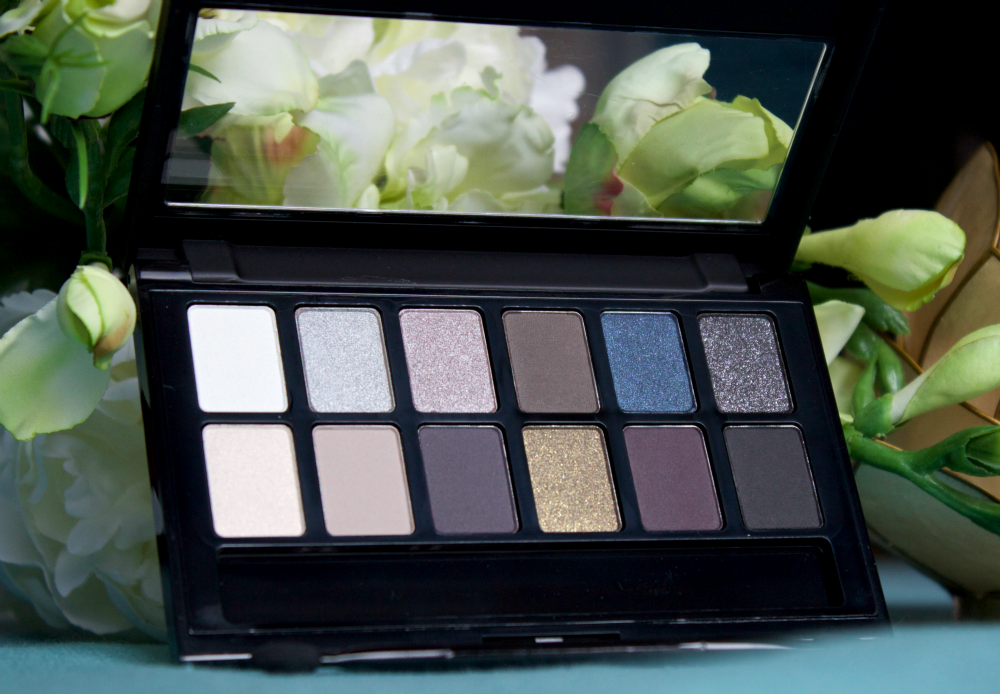 The Rock Nudes palette is an edgy take on nude, and 7 of the 12 shades are perfect for smoky eyes. This palette is a relatively even mix of shimmers and mattes, with 2 glitters thrown in.  I don't have any of the other palettes to compare it to, but I found the pigmentation to be hit and miss.  The lighter shades were definitely more on the sheer side but the darker shades, especially the mattes, were impressively pigmented.  I swatched them all over primer, using 2 swipes each.  The only shade that gave me trouble with fallout was the golden glittery one.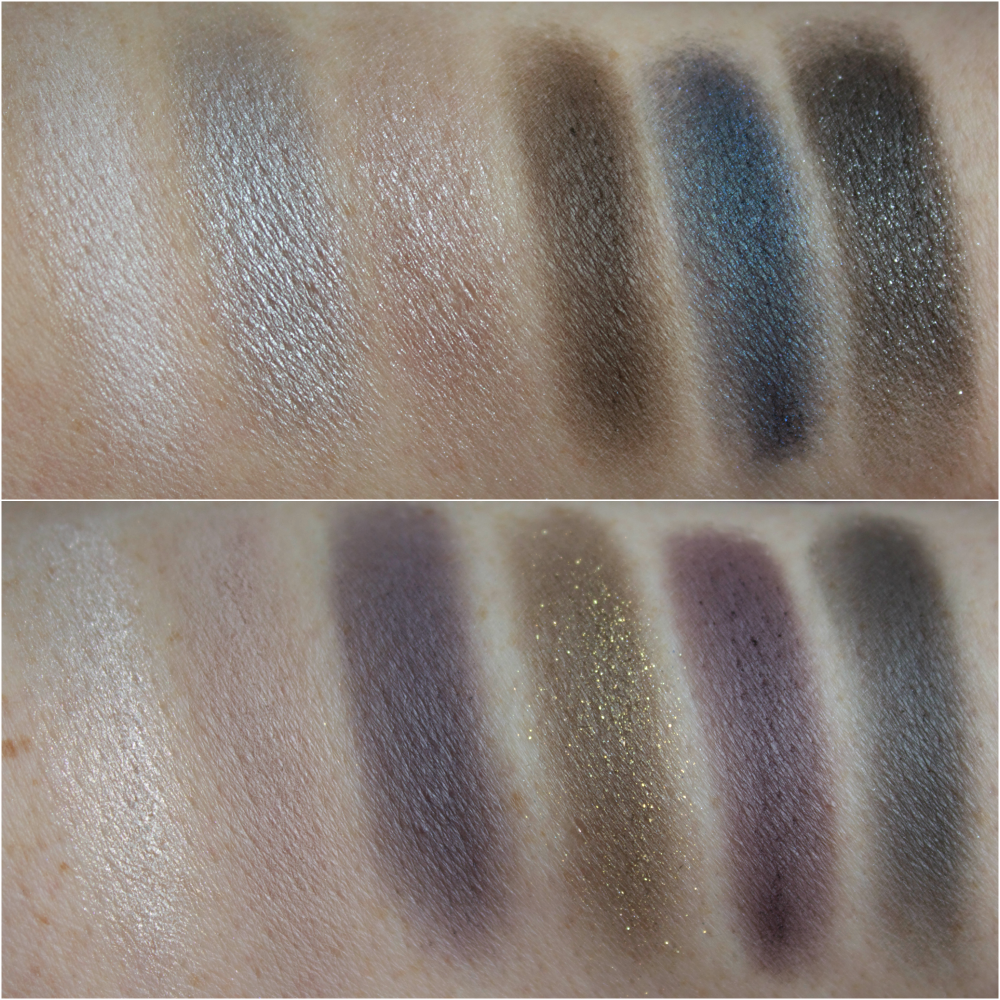 You can use the shades as quads (clockwise, going down), trios (going 3 across), or duos (going 2 across.) For the eye look that I did, I used the chocolate brown matte on my lid and blended it up with the light taupe shade. I used the shimmery white shade as a brow highlight and patted the silver shimmer on the middle and inner part of my lid. Lastly, I took a smudger brush and ran the shimmery blue along my lower lash line. I think it came out well, considering my eyeshadow skills aren't the best.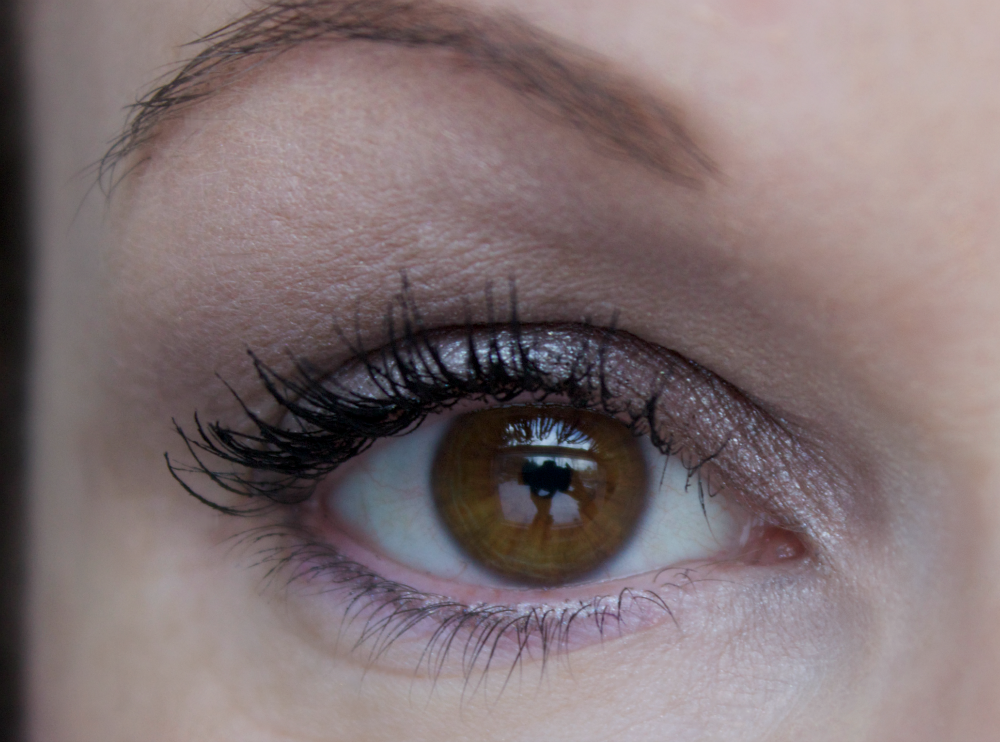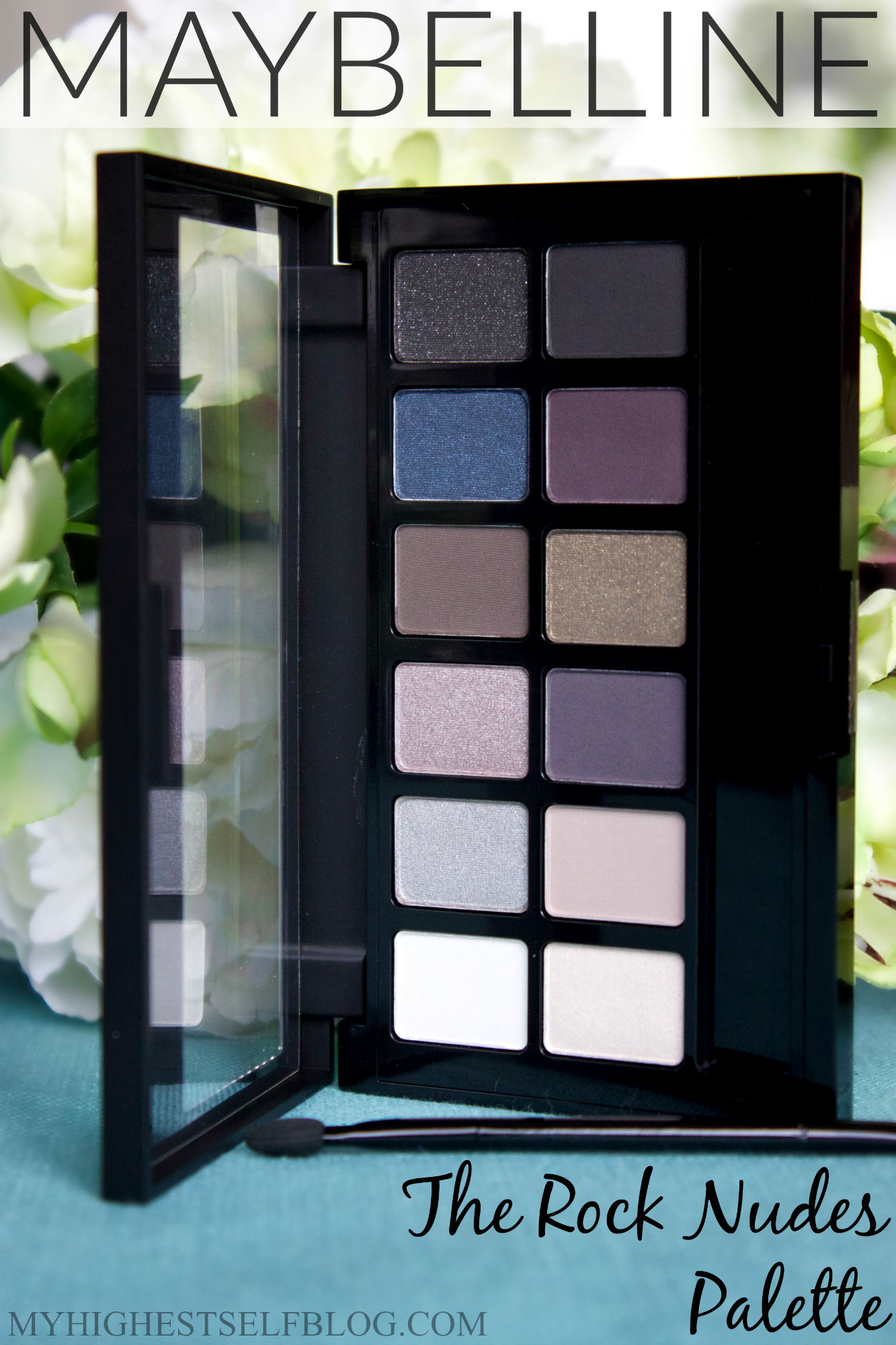 All in all, I think The Rock Nudes palette would be best for those looking to create smoky, sultry looks. Trying to create a nude look with the lighter shades didn't work out too well for me because they are just so faint against my skin. I also think it's decently priced at around $12 and it's currently BOGO 50% off at Ulta!
Does The Rock Nudes palette interest you? Do you have any of the other palettes by Maybelline?