In the past, bootcut jeans were all I wore (the wider the better).  Once skinny jeans became so popular it seemed impossible to find a good bootcut jean.  I am happy to report that Rose Royce Clothing makes great-looking bootcut denim!  They sent me this pair in black and I happen to love how soft they are.  These jeans have a nice stretch and great details.  If you know anything about me, you know I love details.  Check out the roses on the pockets and studs on the cuff: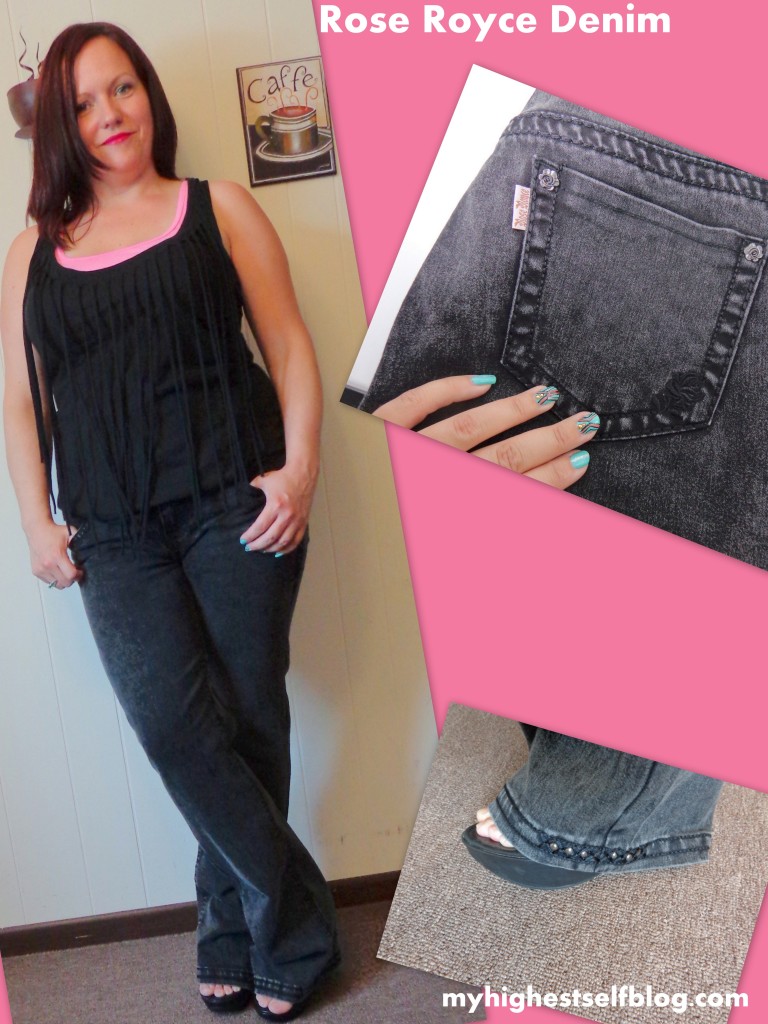 I paired my Rose Royce denim with my favorite fringe top from Victoria's Secret.  My black wedges were the perfect height for these jeans as they are pretty long (and I am pretty short :)).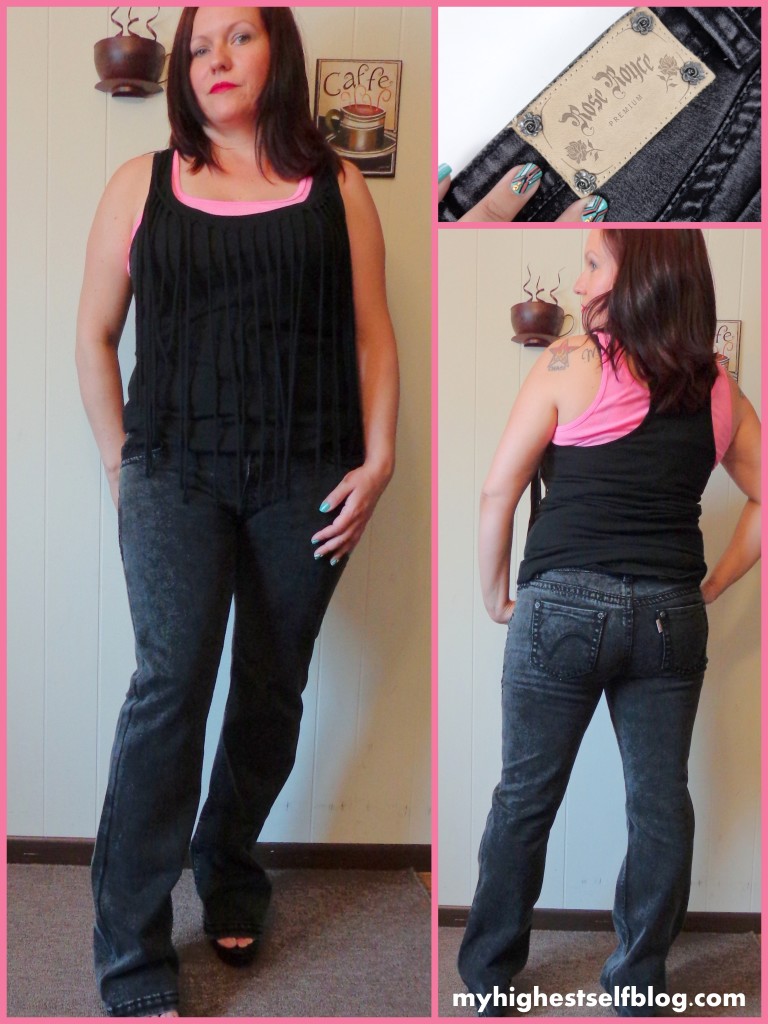 I am in the very first Rose Royce Blogger Contest, I'd love it if you would vote for me.  The winner will receive a Rose Royce shopping spree!!  If you do want to vote, it is so easy:  click here and LIKE my photo and LIKE the Rose Royce Facebook page.  Thank you so much!
Products received from PR for editorial consideration, all opinions expressed are my own.
What do you think of Rose Royce denim, see anything you like?