I participated in an Ambassador Program on behalf of Influence Central for SoCozy. I received Target gift cards to facilitate my review and thank me for my participation.
My daughter has very long hair that definitely requires some work to maintain.  I know that using the wrong products can throw a real monkey wrench into our hair routine.  Ruby has thick hair that is prone to (crazy) tangles that typically require several minutes of combing out.  Some hair products aren't made for kids and can irritate eyes and scalp, weigh down hair and even cause more tangles!  I am thrilled that SoCozy hair products by Cozy Friedman are now available at Target.  This line of salon formula hair products is made just for kids.  The products are completely non-toxic and made with the finest ingredients.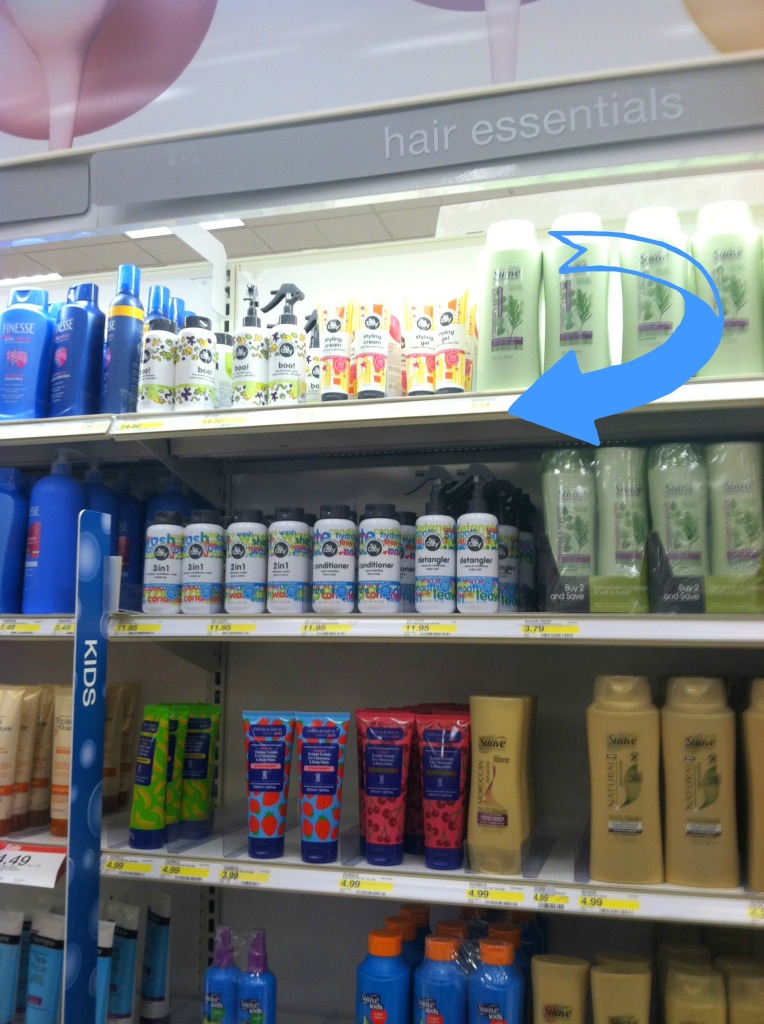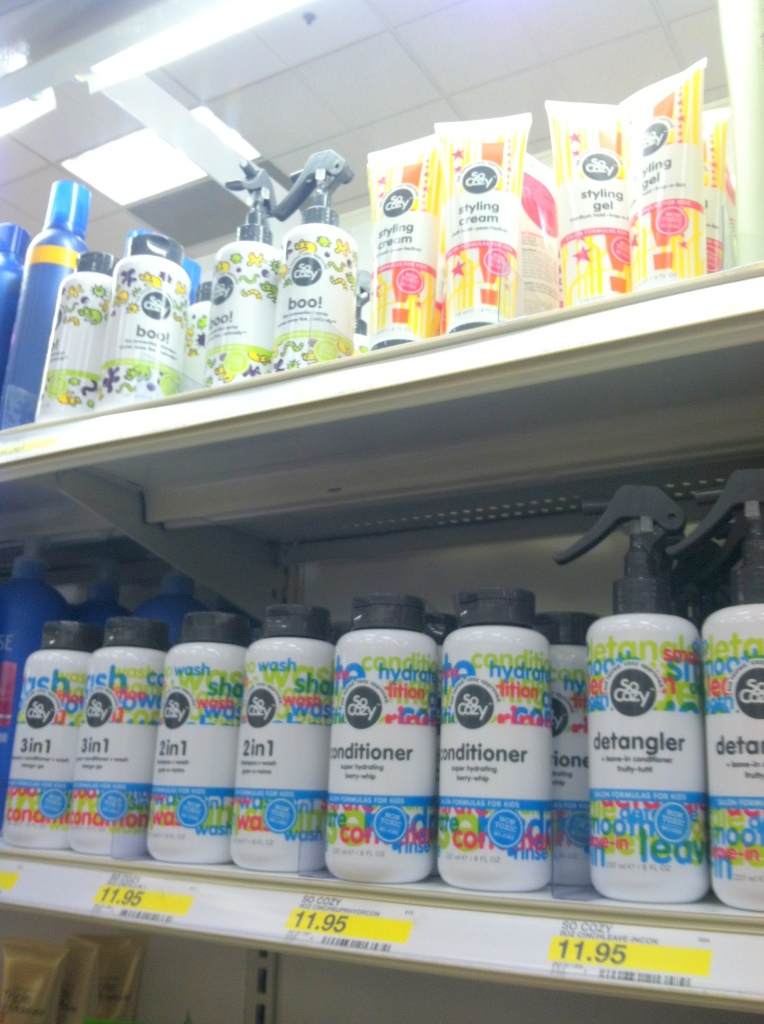 On my latest trip to Target (I confess I'm there at least once a week!), I picked up three SoCozy products to test out on Ruby's long and tangle-prone hair:  SoCozy 2 in 1 Shampoo + Wash in guav-o-rama, Sozy Cozy Super Hydrating Conditioner in berry whip, and SoCozy Detangler + Leave-in Conditioner in fruity-tutti.  I just went gaga over the fragrances to start!  I mean guav-o-rama??? So awesome.  Besides the scents, I can tell you that the SoCozy line has definitely made an impression on us.  Look for my detailed review at a later date!  Key ingredients in these three products include Keratin to strengthen and protect hair, Arnica Flower to stimulate growth and shine, and Jojoba Oil to nourish and smooth the hair. The SoCozy line was created by Cozy Friedman who opened her first hair salon for kids 20 years ago and it has been going strong ever since.  I love the SoCozy motto: "Red hair, short hair, pink, curly hair. Being you is SoCozy's idea of cool. Be you!"  Promoting confidence in being yourself is a great outlook for kids.  As a mom, I'm glad that there are salon-quality products available with good ingredients that can streamline the hair routine.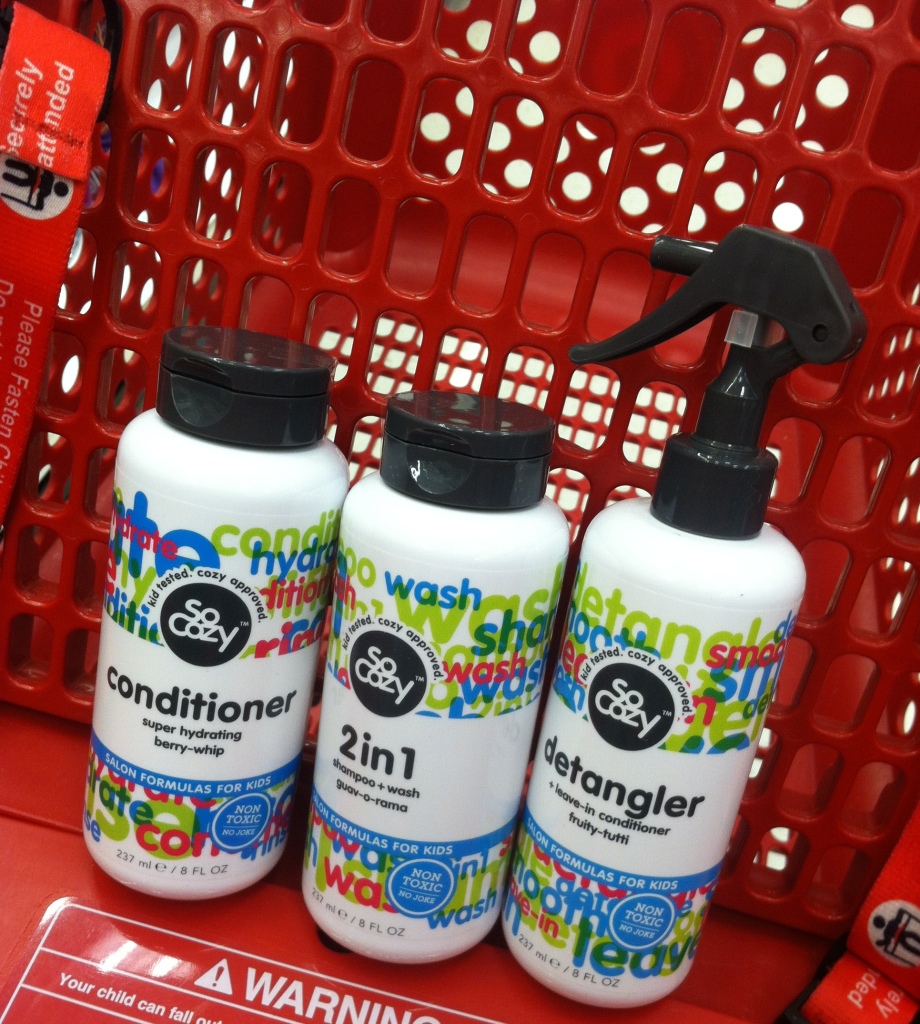 We are in the process of testing out the SoCozy products and I look forward to sharing our results with you all soon!  In the meantime, look for the SoCozy products at Target and Target.com.  The SoCozy product lineup includes the Cinch line of basic hair care, the Behave line of styling products, and the Boo! line to repel lice.
SHOP:  Find SoCozy products at Target stores and Target.com
CONNECT:  Click here to enter the SoCozy contest now through 4/30/15
Have you seen the SoCozy product line at your Target?  What challenges do you face with your kids' hair routine?