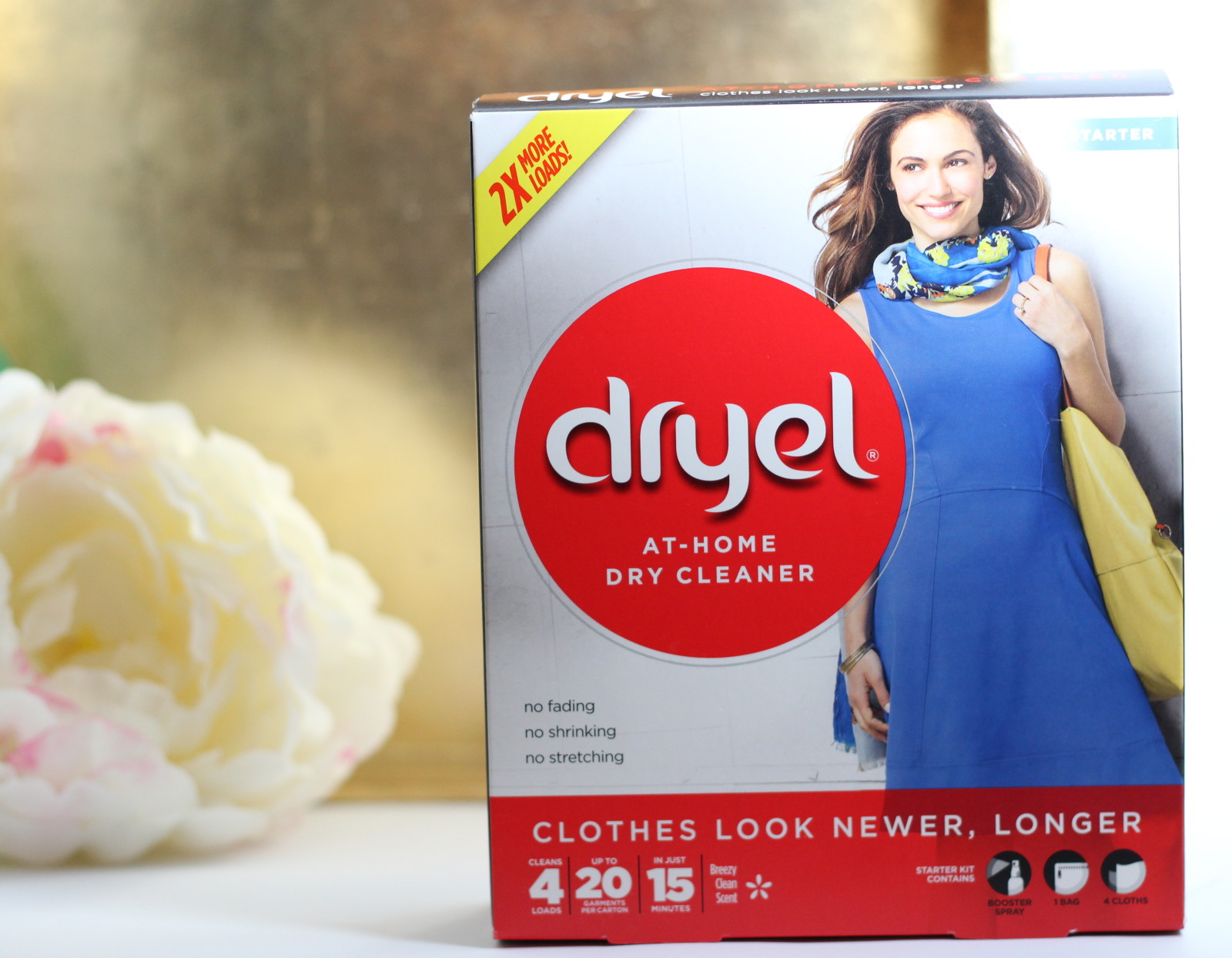 Do you still spend money at the dry cleaners?  If so, I'm guessing you haven't tried Dryel yet.  In case you haven't heard, Dryel is an at-home dry cleaner that is easy to use and keeps clothes looking newer, longer.  The best part is that you save your hard-earned dollars!  Don't waste money and time dropping items at the dry cleaner, waiting, then picking them up.  Using Dryel's at-home kit is the perfect solution, priced at around $9.99 for the starter pack (4 loads / 20 items).  This kit, and refills, makes for a very economical alternative to going to the dry cleaner.
I never have to think twice about buying items that say "dry-clean only" on the label.  In the past, I would often leave those items behind due to the extra hassle of going to the dry cleaner.  All that has changed, praise to the Dryel gods!  I can refresh clothing and bedding in just 15 minutes and deep clean in just 30 minutes, all at home.  The newly launched Dryel On-the-Go Stain Remover Pen makes it even easier to keep stains at bay, perfect for travel.
One of the fun parts of saving money with Dryel is that I can put that extra money towards fun purchases like makeup, skincare, and more.  What would you spend your saved dollars on?
Today's conversation is sponsored by Dryel, all opinions are my own.
Have you tried Dryel yet?  Are you ready to save money and dry clean at home?