This is a Fashionista Event and a promotional item was provided to me. Hosts for this event are Still Blonde after all these Years and ModlyChic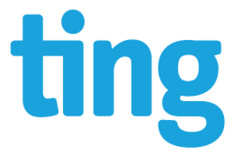 I don't know about you, but I LOVE to save money!   It can be quite a challenge to save on a lot of our necessary monthly bills and cell phone service can top the list of expensive bills.  In our world today, we rely on our cell phones more and more so when I find ways to lower the bill I love to share.  I recently learned about Ting, a cellphone service that could save you money every single month.  With Ting you only pay for the cell phone service that you actually use every month!  It's great for families because you can have as many devices on your plan as you want.  It's just $6 per active device plus the cost of usage and taxes. The best part is the more you use the less you pay per minute, message, or megabyte of data!  It really could not be more simple and clear-cut and that seems to be so rare with a cell phone bill these days.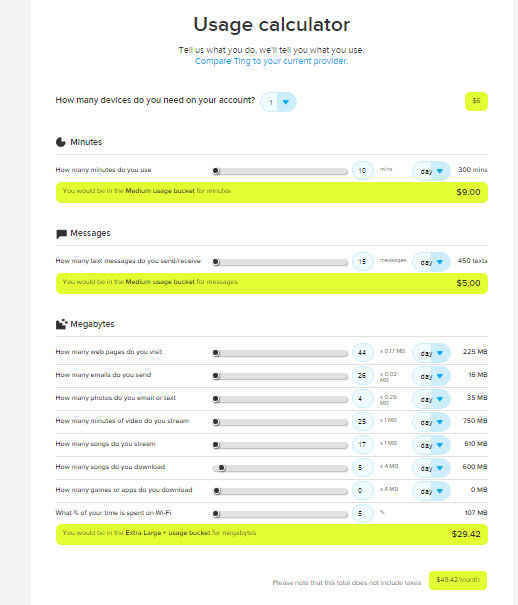 I used the Usage Calculator at Ting.com to estimate what my savings might be and my monthly savings is estimated at more than 50%!  The average monthly bill with Ting is just $23 per device.  You can find your possible savings by looking at your current cell phone bill and entering the figures or just by filling in your approximate daily usage to get a good idea of what you might pay.  Check here to estimate your savings as a family with multiple devices.  
Over 80% of devices will work with Ting service and you can even purchase a Ting-ready phone at Ting.com.  You can check here to verify that your current device is good-to-go with Ting.  Right now, Ting is running a fab promotion:  October 20 through October 22, anyone with an AT&T device can check if it is compatible with Ting and receive a $5 Starbucks gift card just for checking.  As a coffee-fanatic, I think this promo rocks!  
If you are not an AT&T customer, Ting may also support your Verizon, Sprint, or T-Mobile phone.  Check the compatibility of your device here.  If you prefer, you can call Ting customer service to discuss it over the phone.  They already have a reputation for great customer service.
Another exciting feature of Ting is that the online dashboard and app give you (the customer) tools to manage your account.  You can set alerts when any device on your account is hitting high usage so there are no monthly surprises.  My favorite feature of the dashboard is the ability to set a "cap" so that if usage hits a certain number you can disable that device for the month!  That's basically genius, if you ask me.   With no hidden fees, penalties or contracts and real live humans (not robots, computers, or droids) answering the customer service phones and emails, Ting is a breath of fresh air.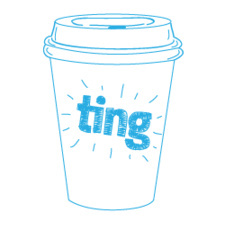 So what are you waiting for?  Get your $5 Starbucks gift card just for checking compatibility of your AT&T device! You will receive an email after the promotion ends on October 22 with a link and custom code.  You can then print your gift card or apply it to an existing Starbucks gift card.  Limit one $5 Starbucks gift card per email address, per active AT&T device checked.  
Are you ready to save with Ting?