As I mentioned here several times, I have fallen in love with essential oils.  I have three diffusers in my home and use them just about every day.  I fill my diffuser with water and drops of my favorite essential oil blends and soon my room is filled with fresh fragrance.  Most often I use Peppermint mixed with something else like Lavender and Lemon.  I recently learned about Scent Fill, a company that offers more natural essential oil blends and plug in refills that fit major brands like Glade and Air Wick.  I'm thrilled to partner with Scent Fill today to share information to all my essential oil fans out there!
I love the idea of a plug in unit to diffuse essential oils because it takes less time, less cost, and less room than a diffuser.  I have to wash out my diffuser every time I add water and change the oils.  With Scent Fill, I pop in my refill, plug it into an outlet and I'm set to go!  The best thing about Scent Fill is that their plug in refills are made with 100% natural essential oils – much better than the branded refills that typically do not use 100% natural essential oils.  At Scentfill.com you can purchase the plug in refills (universal fit with brands like Glade, Air Wick), as well as replacement PET fiber wicks and the Air Wick Scented Oil Warmer unit.  They have everything you need for your plug ins using natural essential oils!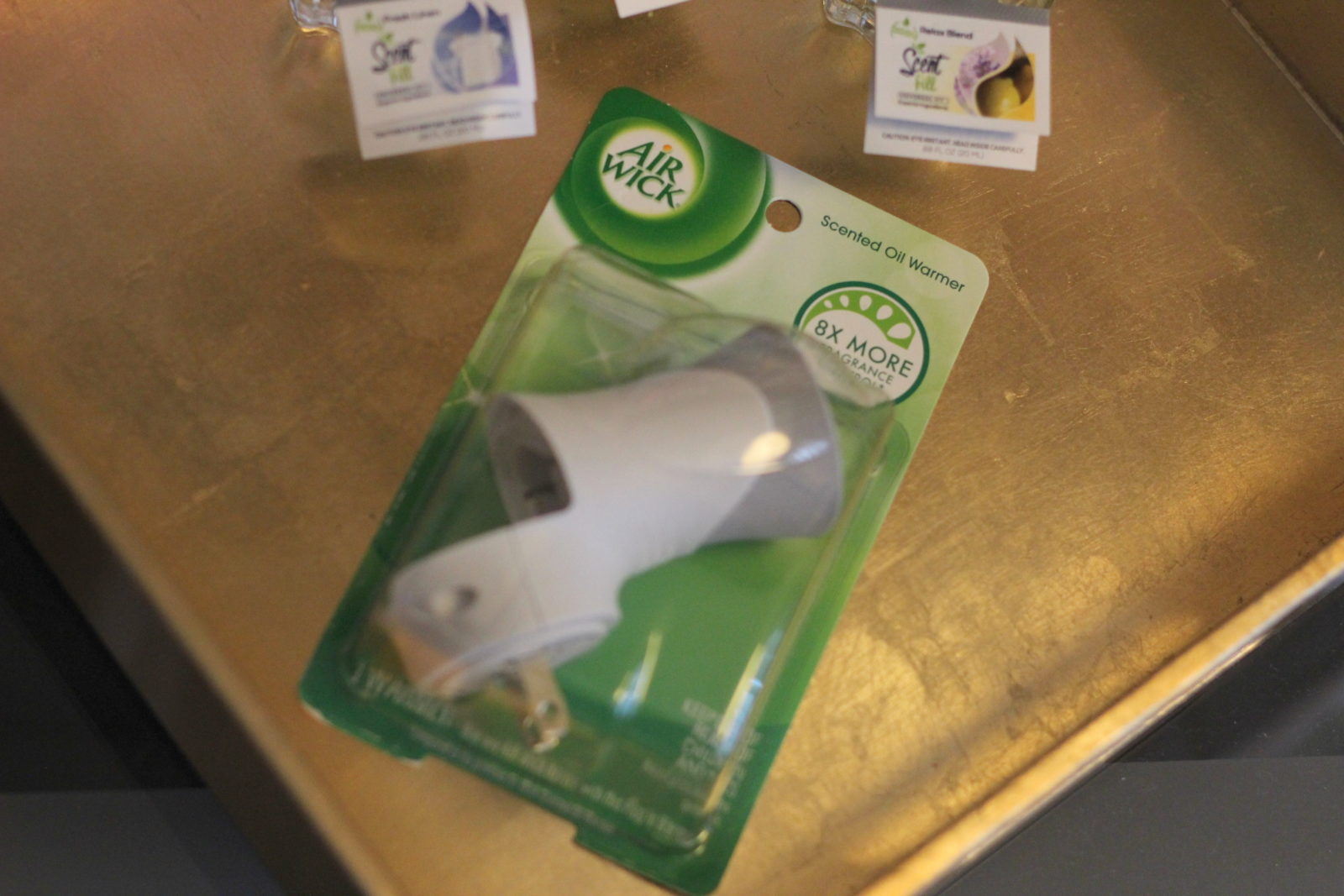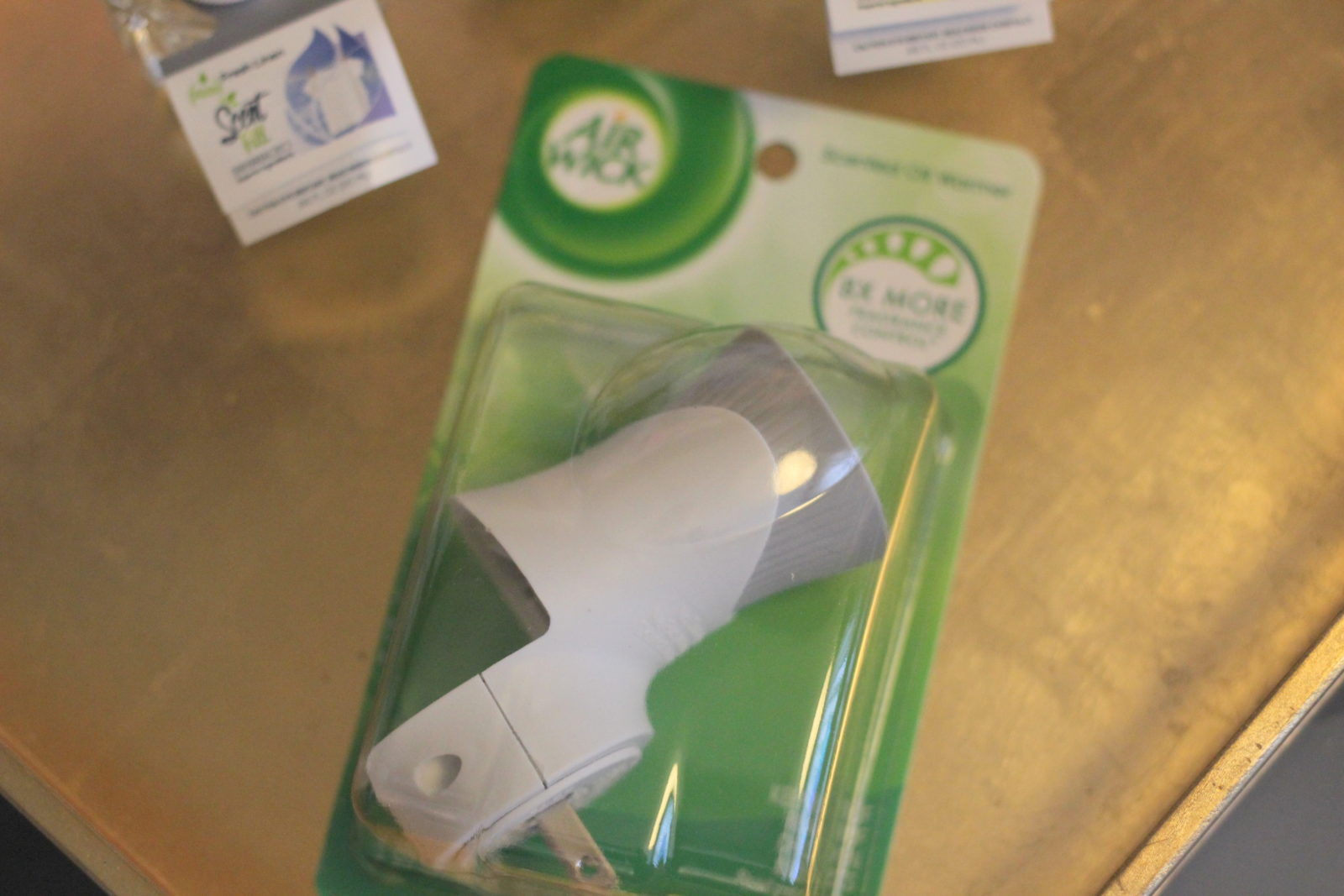 Scent Fill sent over an Air Wick Scented Oil Warmer and a few plug in refills: 100% Natural Relax Blend Lemon, Lavender & Eucalyptus, 100% Natural Sanitizing Blend Peppermint, Jasmine & Oak Moss, and Fresh Linen.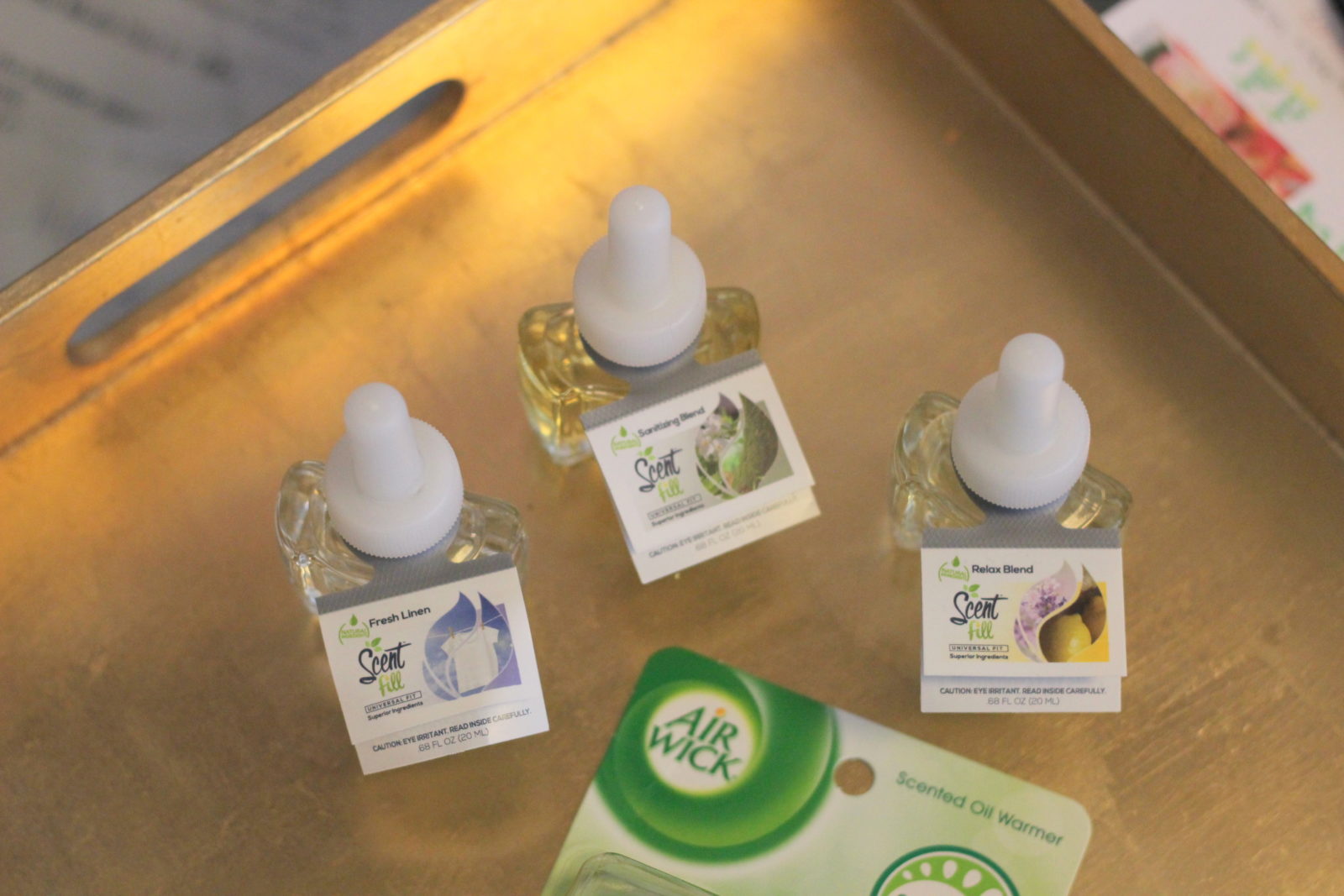 The Air Wick Scented Oil Warmer went right in my bathroom with the 100% Natural Sanitizing Blend.  If you have never used essential oils before, I suggest Peppermint as the one to start with!  I cannot express my love enough for Peppermint essential oil…it is simply THE BEST.  I feel like it clears my mind, my sinuses, and lifts my mood all at once.  I just love it so much!  The Scent Fill blend is just wonderful, the right amount of Peppermint and the perfect blend for a bathroom environment.  The Sanitizing Blend great for neutralizing odors and very lightly fragrancing a room.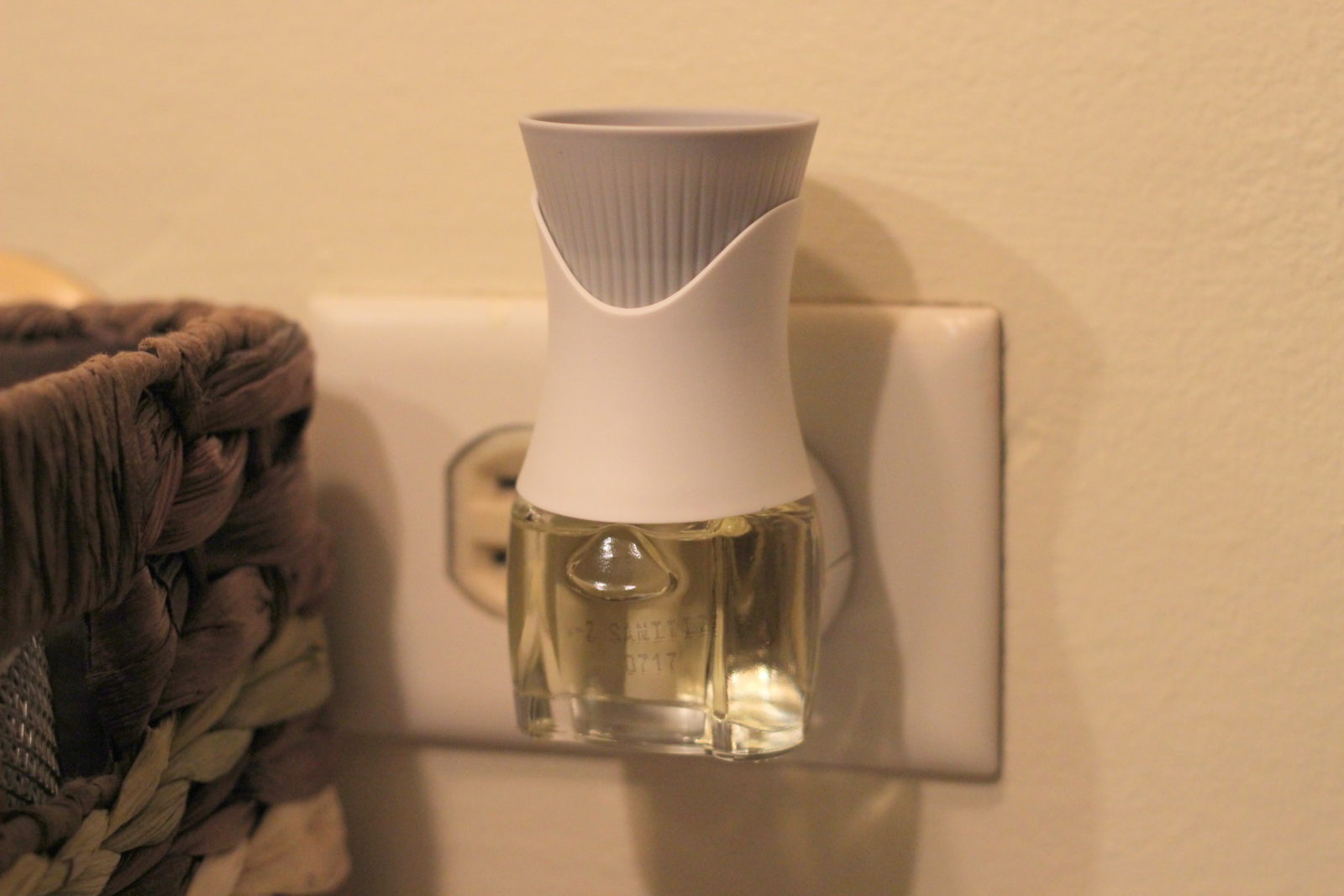 Scent Fill is great if you already love the plug in format and are looking for more natural essential oil refills.  I can also recommend Scent Fill if you have never tried essential oils for room fragrance, it is a great place to start!  The warmers and refills are inexpensive and easy to use.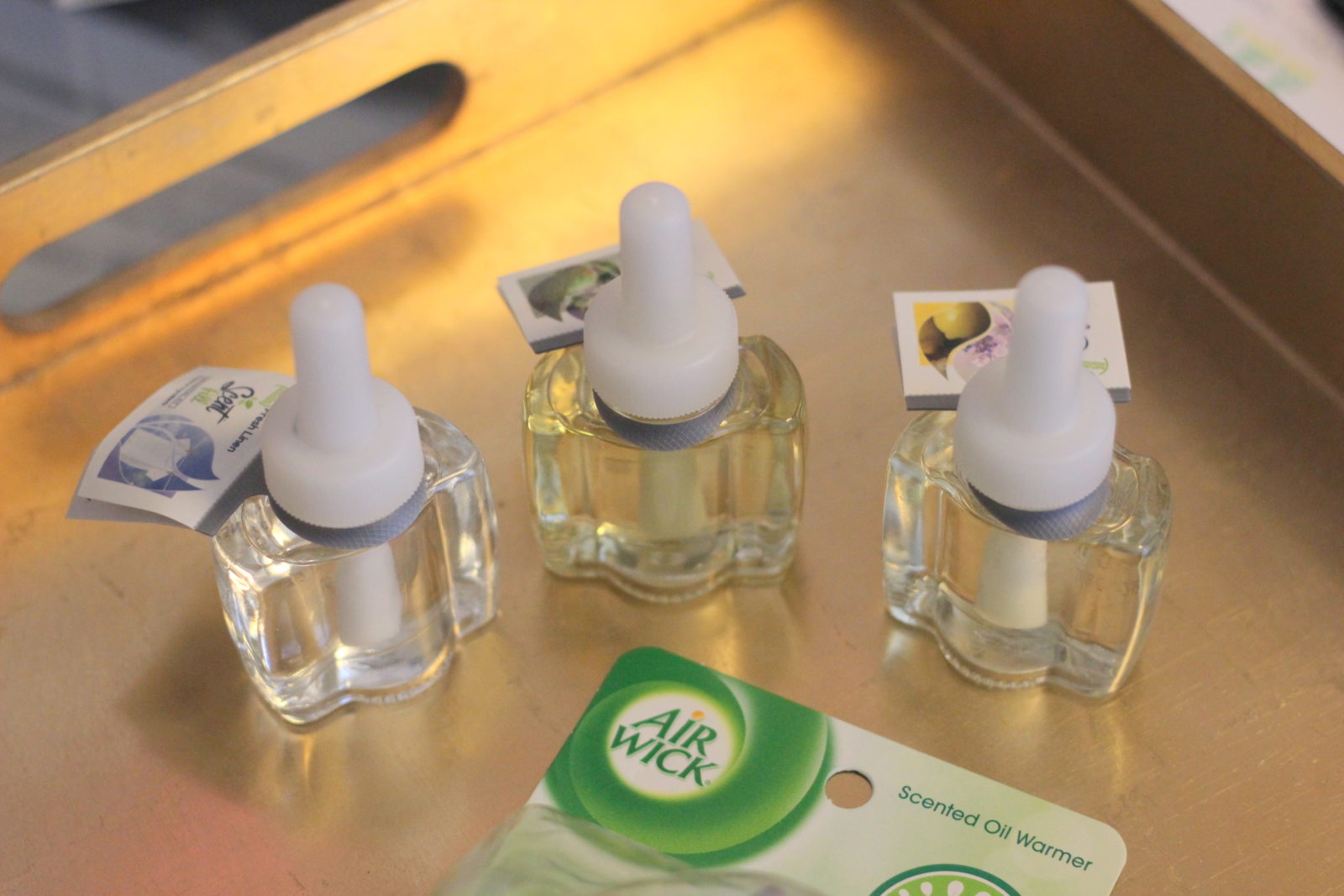 I partnered with Scent Fill to bring you today's post, all opinions expressed are my own.
SHOP:  ScentFill.com
Have you tried essential oils yet?  Do you have any favorite blends?