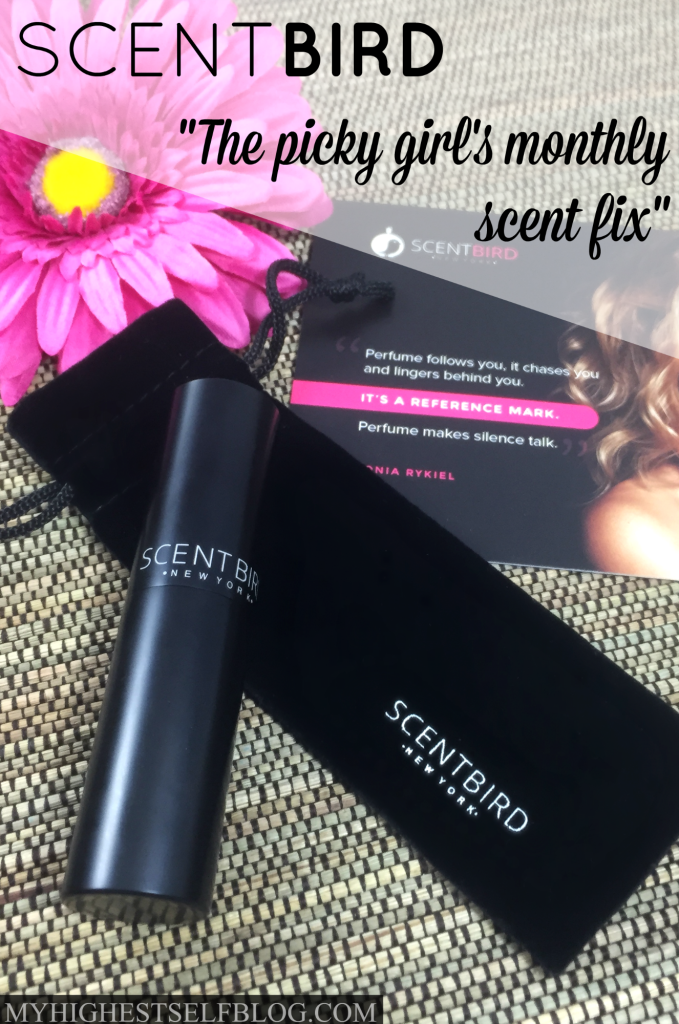 Fragrances are such a personal thing. Most of the time the scent in the bottle changes a bit when it comes in contact with your skin. What smells really good on one person, may not smell that great on you. That's why most women know to try on perfumes before making a purchase and retailers have sample bottles for the customers to test. I for one, am not loyal to just one or 2 fragrances. I really enjoy trying different scents all of the time and usually change them out based on the season and my mood. If you feel the same way, then you will probably love what the SCENTBIRD service is all about!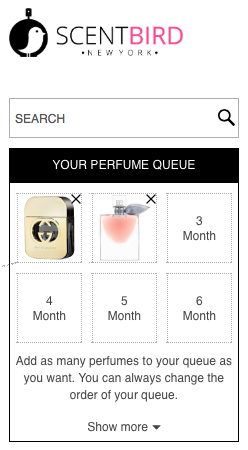 SCENTBIRD is a monthly subscription that costs $14.95/month. With that, you get a .27 oz/ 30 day supply (based on 4 sprays per day) of a fragrance of your choosing delivered to you each month and they have over 350 designer and brand name perfumes to choose from! You can filter the choices based on type (i.e. floral, fruity, sexy), browse popular choices, or you can just search for the particular scent you have in mind. Once you find some scents that you like, you add them to your "Perfume Queue" and they are sent monthly, in the order that you decide. (The order of your queue can be changed at any time.)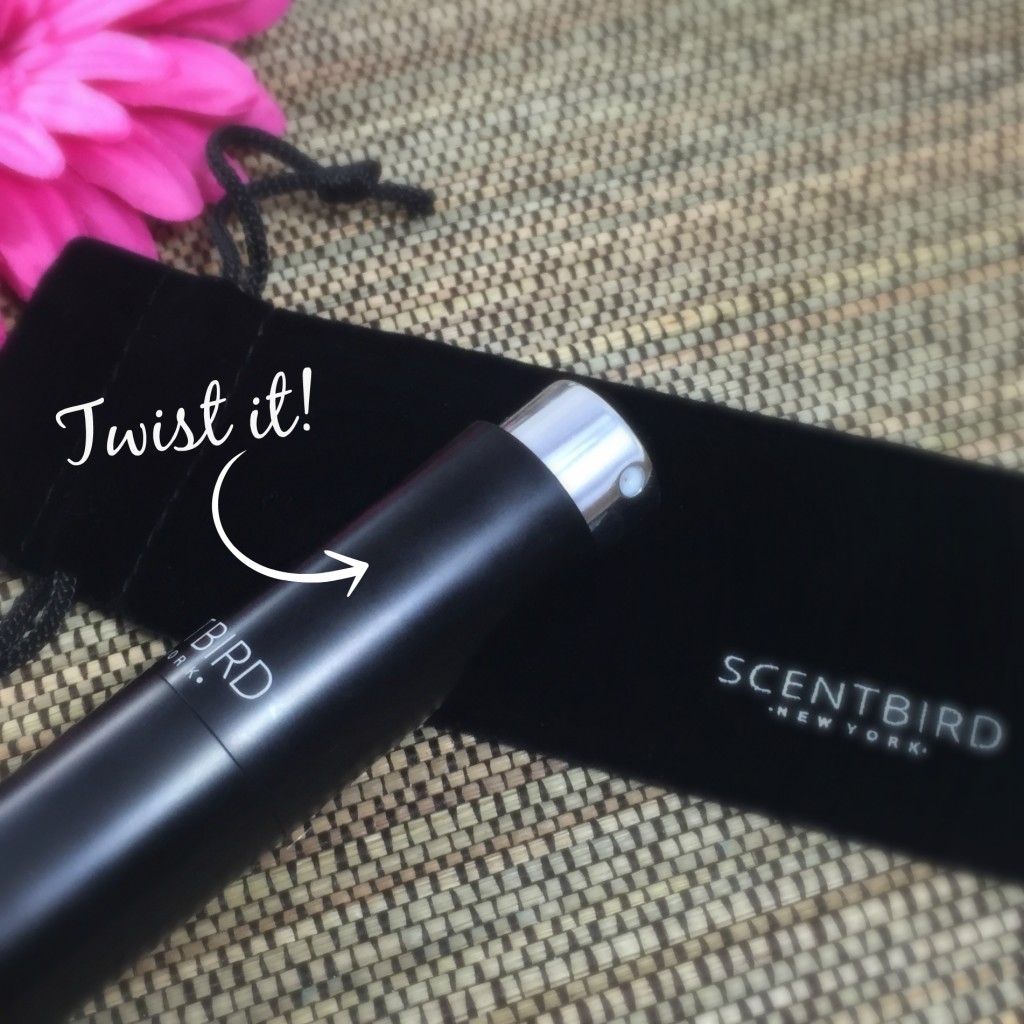 In the first order, they send your perfume and the case to keep it in. Don't throw the case away because you need it for you next month's perfume. If you happen to lose it, or if you just want extra cases they do sell them for $12.95 each. You can still use the perfumes without the case, but the closing mechanism just makes it more travel friendly. The case is very simple to operate, you simply twist it and the metal spray nozzle pops up. To load in a new scent you just grab the metal nozzle while it's popped up, pull the fragrance out and slide the new one in!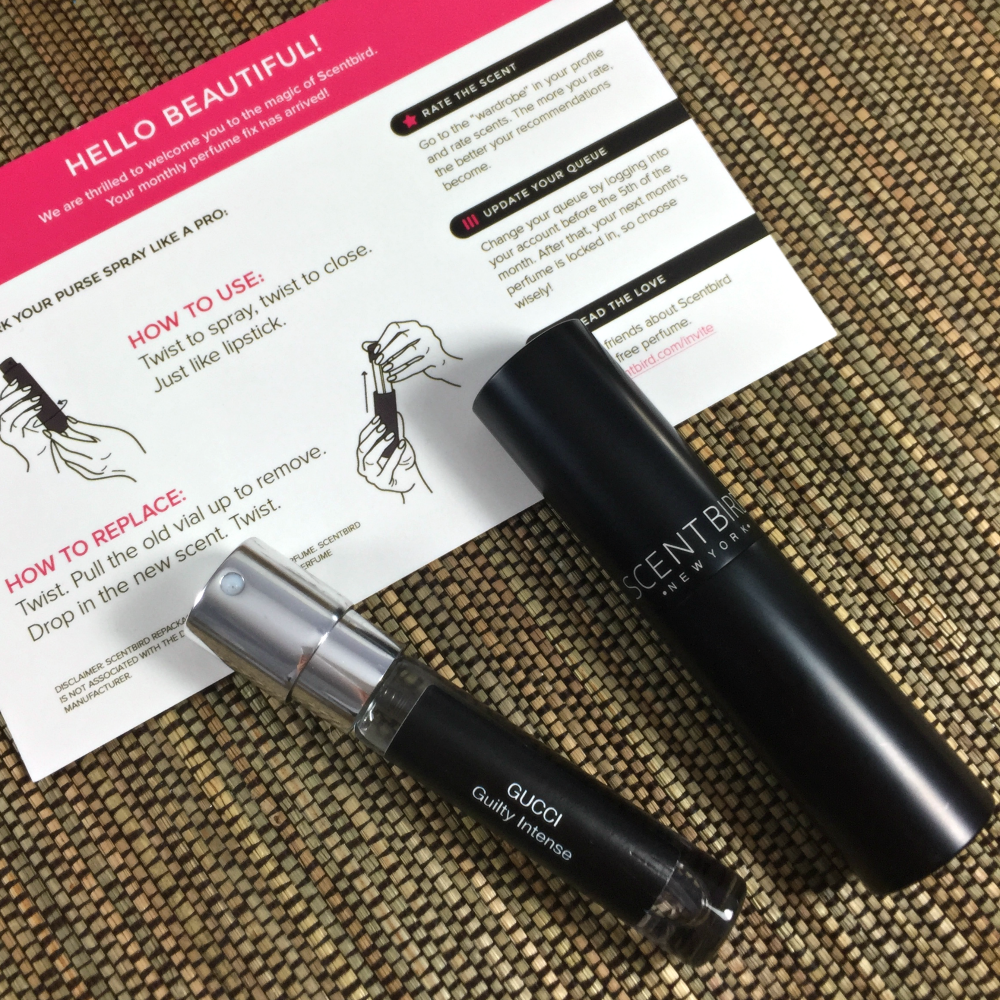 I ended up choosing Gucci Guilty Intense which is described as "a warm yet striking oriental floral, which opens to a natural rush of mandarin shimmering alongside an audacious fist of pink pepper. The middle notes are a floral signature of the lilac flower, enriched with violet accents and hints of powdery notes, and balanced by a vibrant burst of peach. The base of addictive patchouli and the unique ambery dry-down have been greatly enhanced for a darker and more provocative trail." It is indeed a very warm and alluring scent and is perfect for date nights or "sexy time".
Overall, I think this is a great subscription service if you like the option to try lots of high-end fragrances but don't want to spend the money on the $70 full size bottles of perfume. Plus, I hardly ever use up full size bottles of perfume except Lancome La Vie Est Belle because that is my absolute favorite scent!
Product received from PR for editorial consideration, all opinions expressed are my own.
Does a subscription like this interest you? Which scent would you choose?