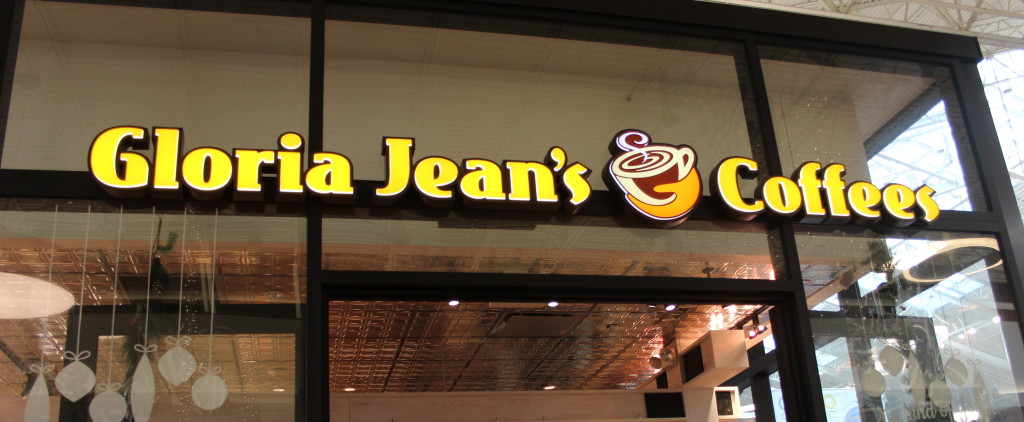 If you have stopped by My Highest Self more than once, you already know that coffee is part of who I am.  What you don't know is where that coffee obsession began.  I can trace it back about 20 years when I was working a great job in Downtown Chicago.  My co-worker and I became great friends and she introduced me to Gloria Jean's coffee shop.  Our drink of choice was a Mocha Chiller back then and it quickly became our afternoon treat almost every day!  From those days on, I was hooked on coffee drinks.  Coffee is still my favorite way to treat myself.  If you are not familiar with Gloria Jean's Coffees they are known for "starting with the bean".  That means they started out dealing with the best coffee beans and coffees (as well as gifts) and branched out from there to specialty drinks, food, and more.  You would think that all coffee shops started out this way, but it's not true.  Some of our most popular coffee retailers started out just the opposite.  Every Gloria's Jeans coffee starts with only the finest 100% Arabica beans from exotic locations around the globe.  Those premium beans are custom roasted to their exclusive flavor profiles designed specifically for each coffee.  What this means is that Gloria Jean's truly has a special brand and a special flavor to their coffees.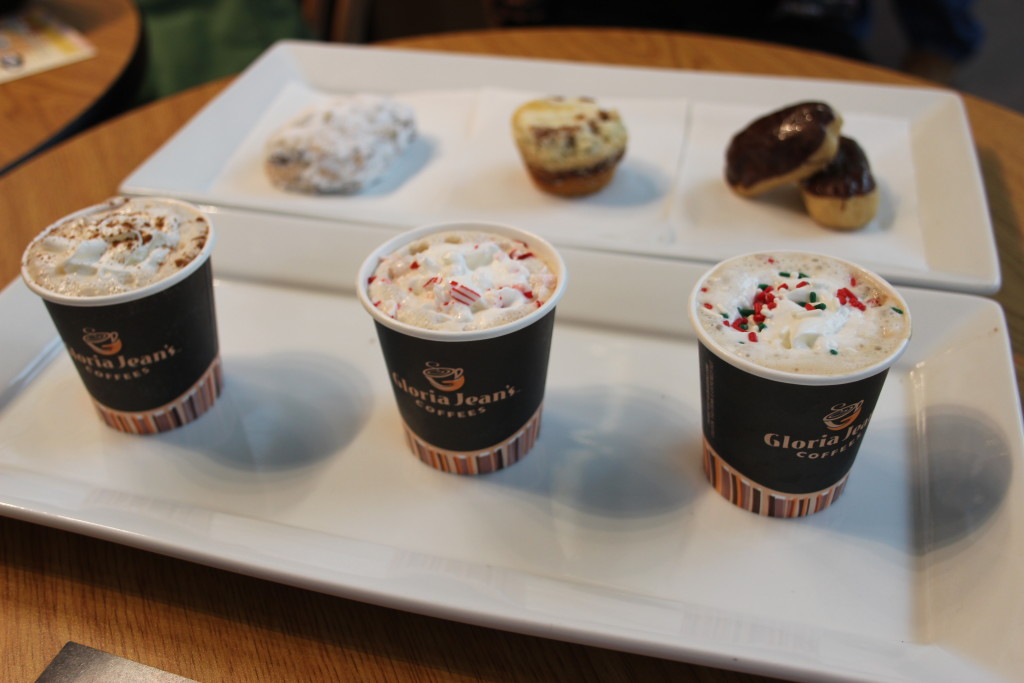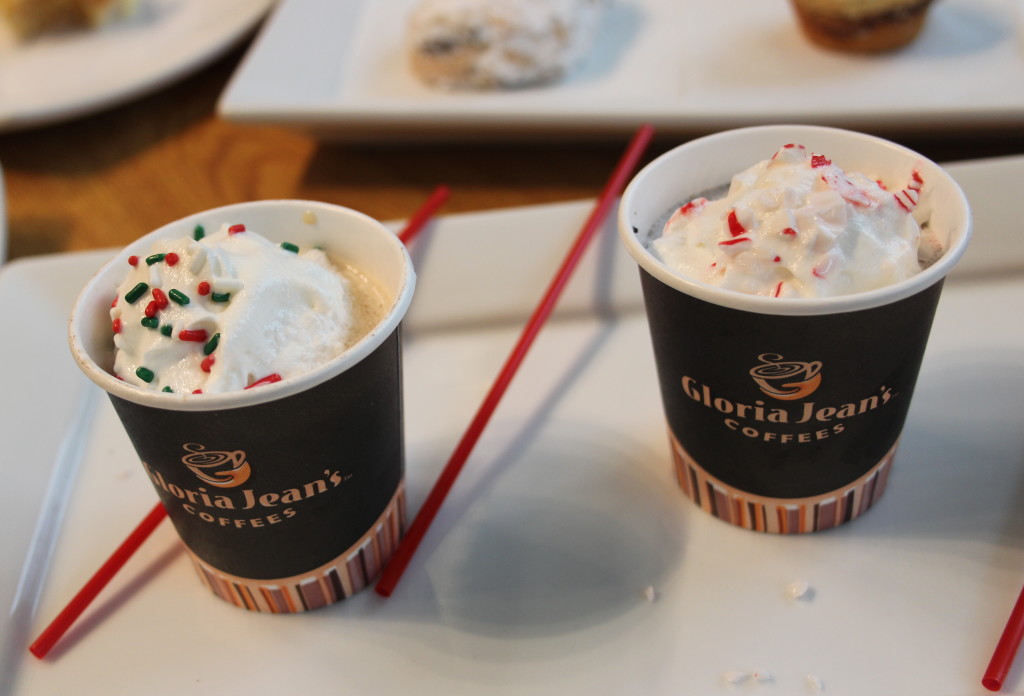 Last week, I was invited to my local Gloria Jean's to try their seasonal drinks and a few of their menu items.  I'm no stranger to this location at my local mall, as it's only 5 minutes away from me.  They treated me to a tasting of three of their seasonal drinks, Sleigh Ride Cookie, Macadoodle and Sugar Cookie, each available hot or as a Chiller.  It was tough to decide which was my favorite, but I'll be ordering one of these on my next visit.  With the holidays, I've been at the mall about twice a week, so I'm looking forward to my stop at Gloria Jean's.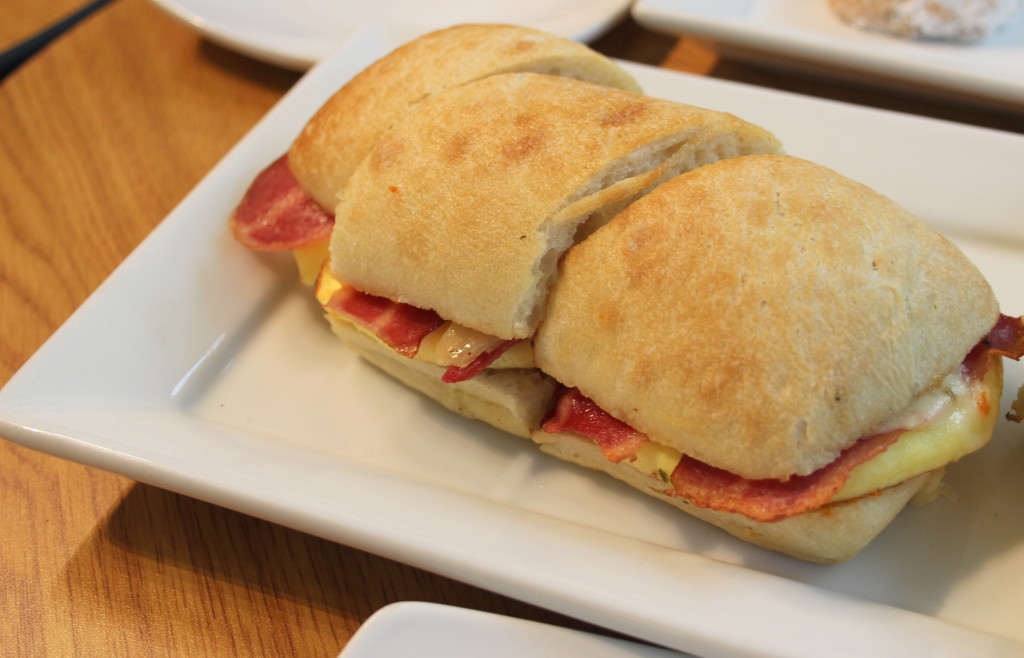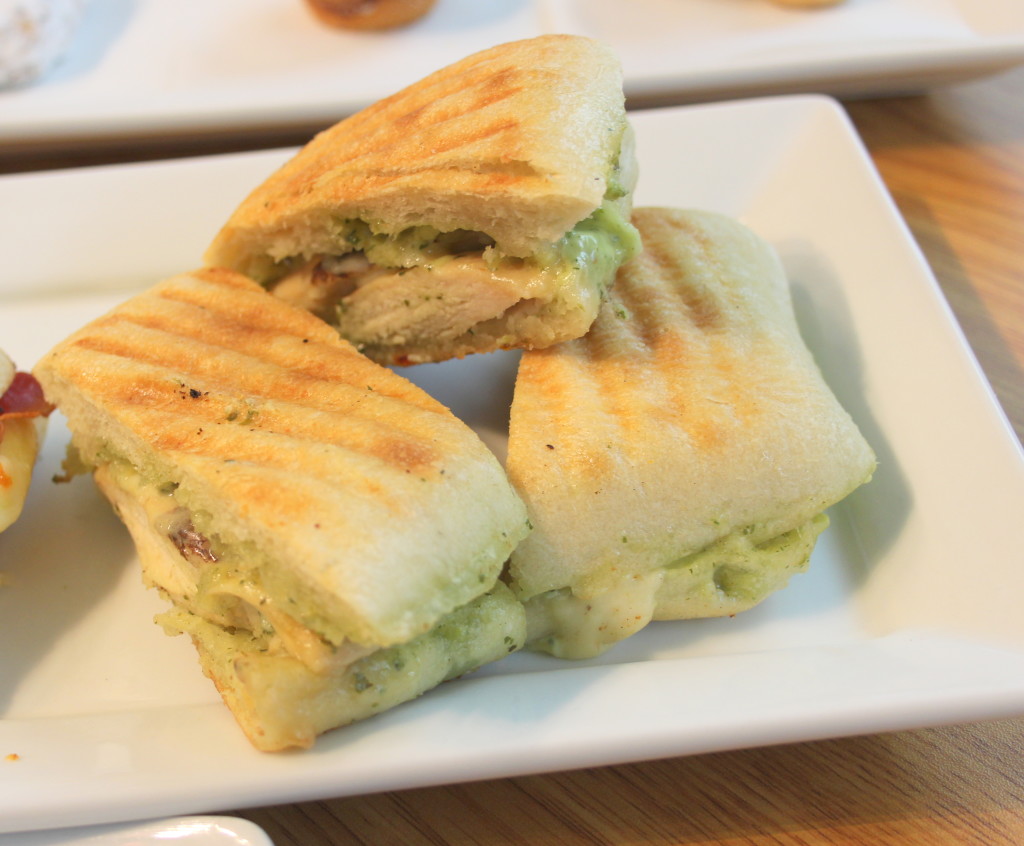 I was pleased to try the Turkey Bacon, Egg & Cheese sandwich and found it to be absolutely delicious.  I am a new convert to turkey bacon for sure.  The Chicken Breast & Pesto Panini was also fantastic, with chicken, pesto aioli, and Havarti cheese.  Yum!  I confess I never realized Gloria Jean's offered such great breakfast and lunch options.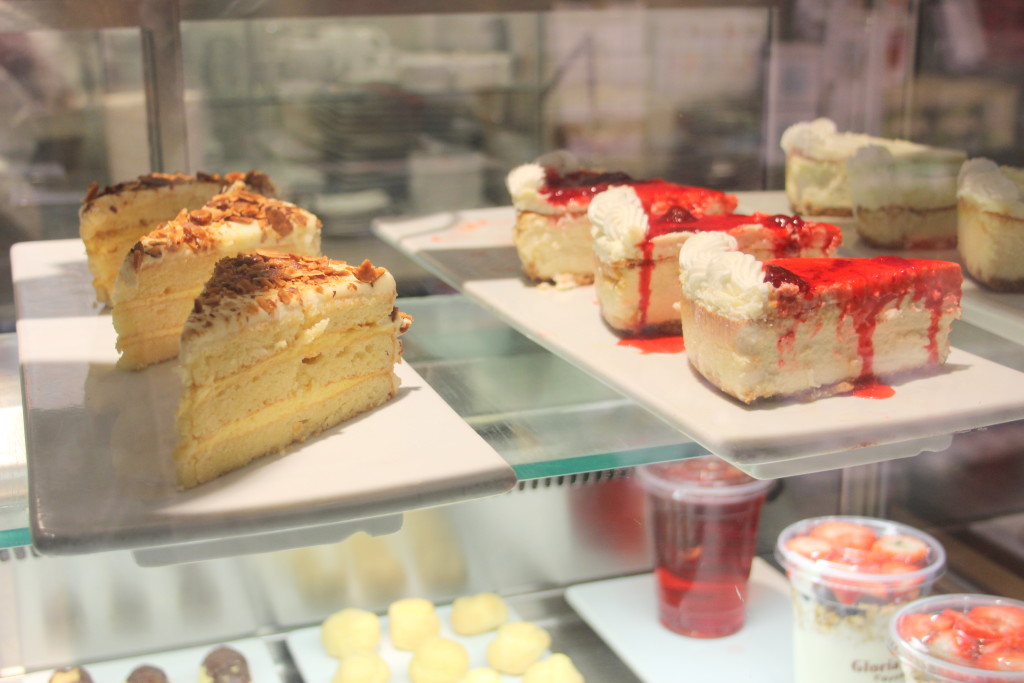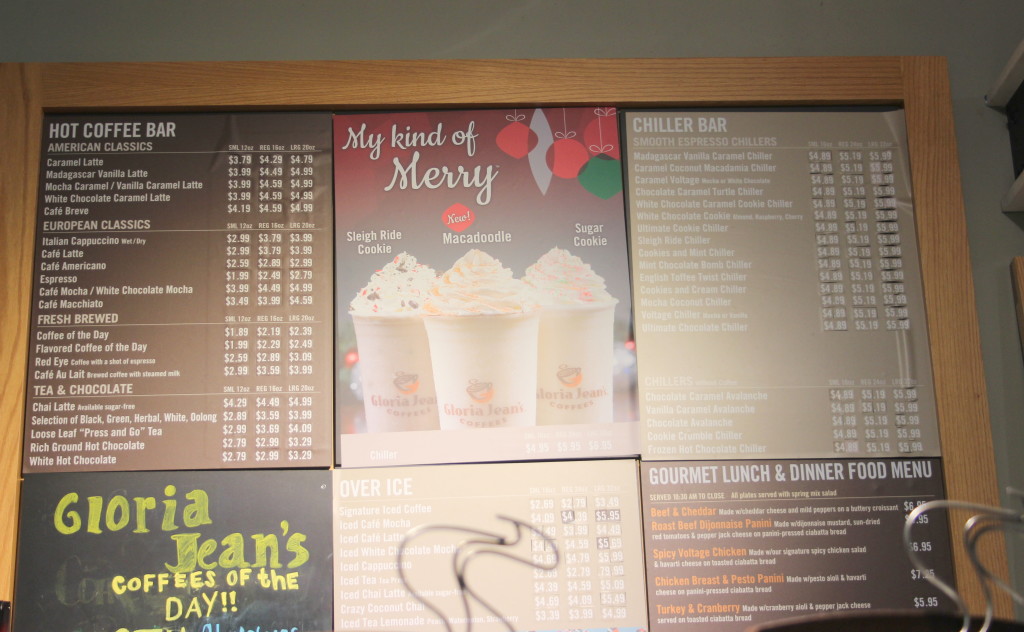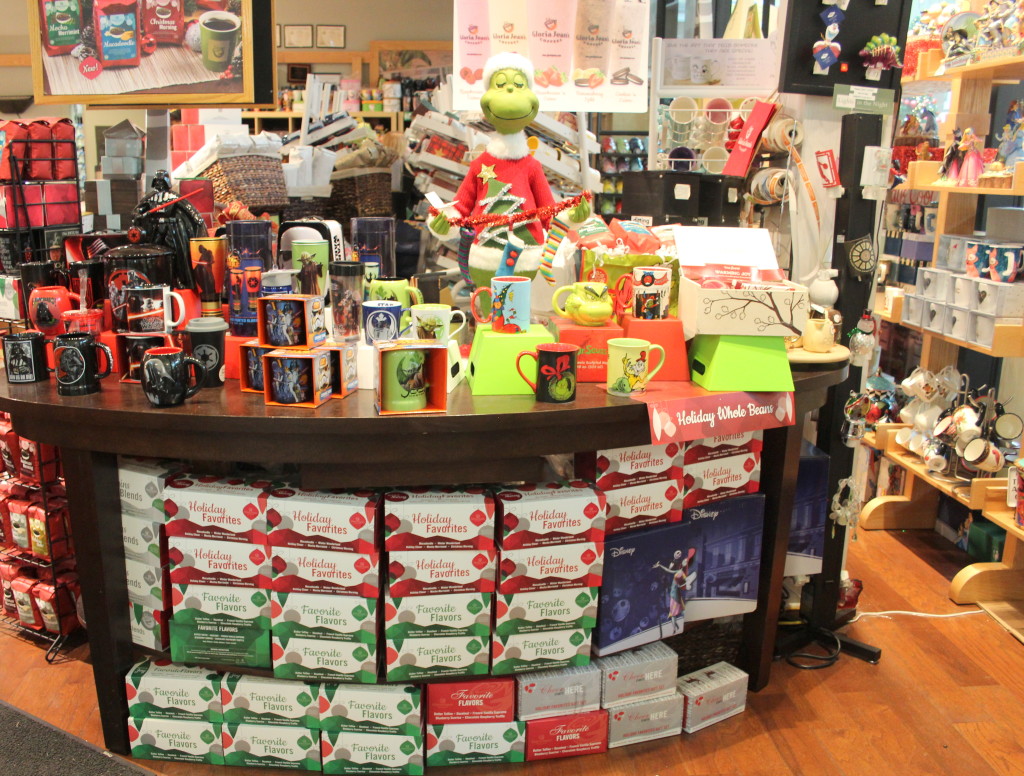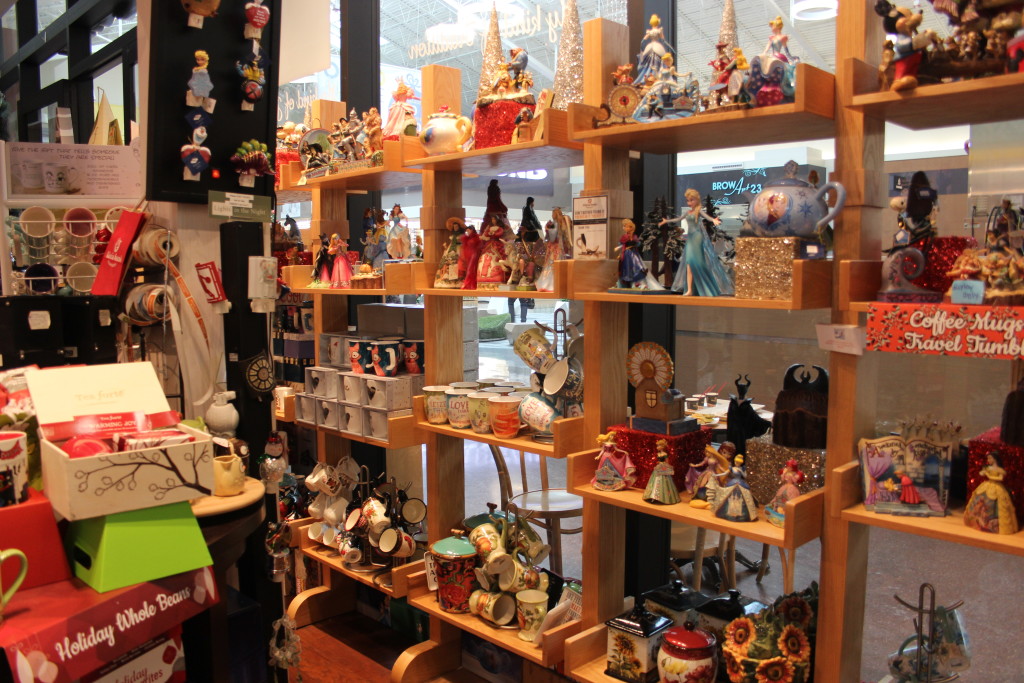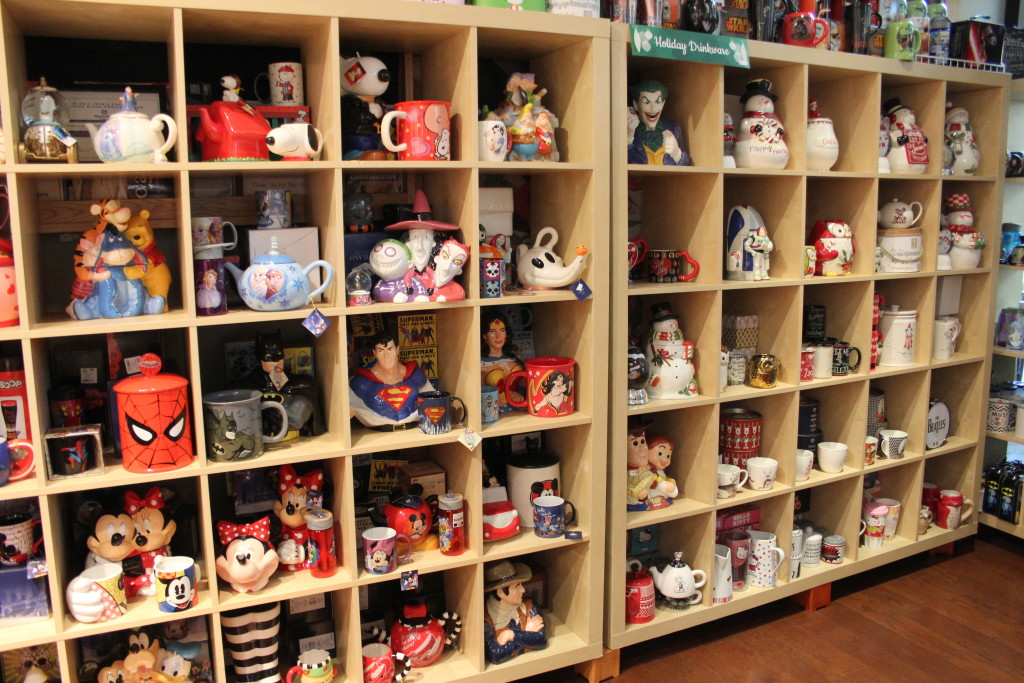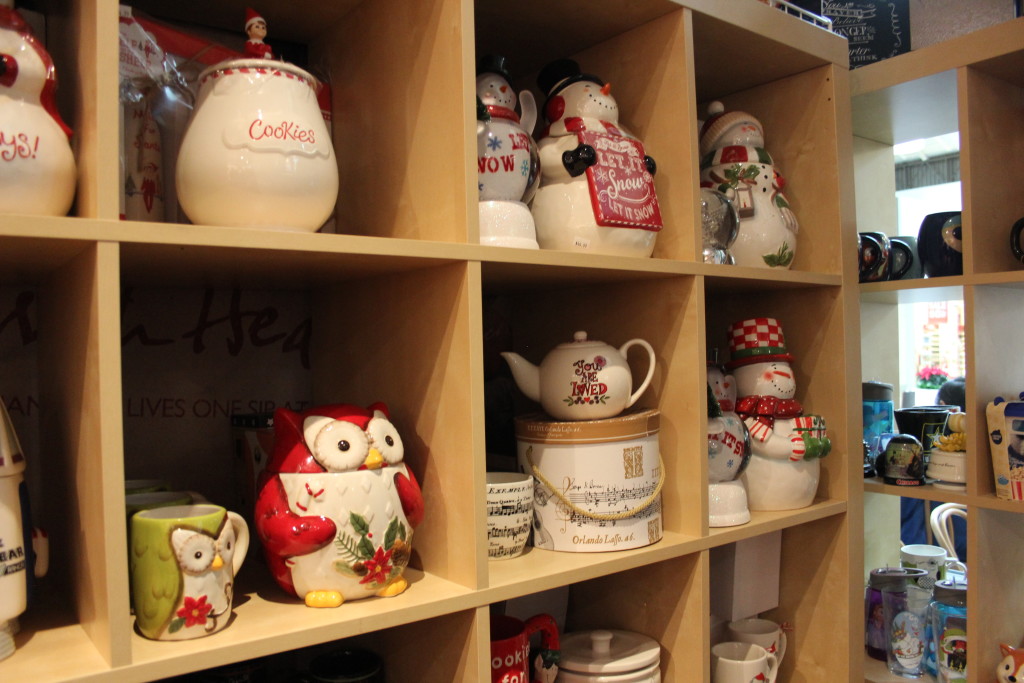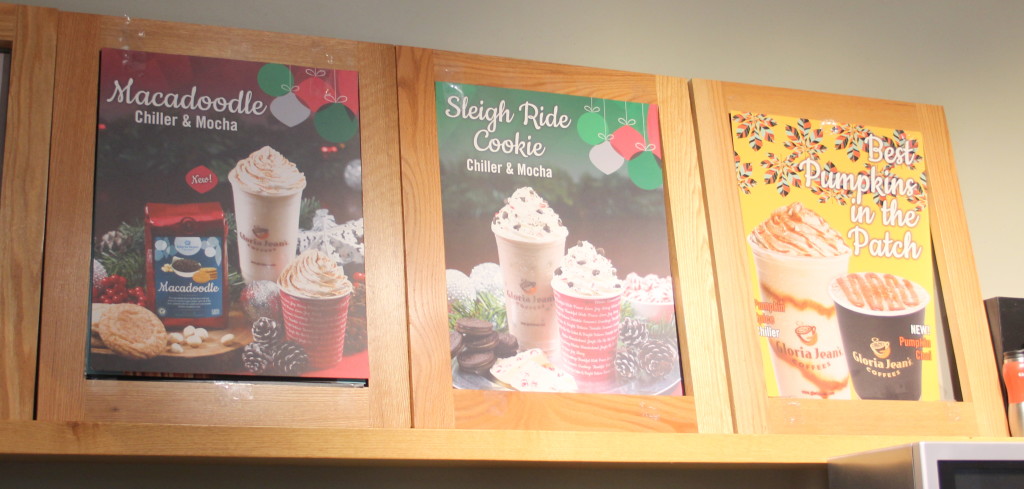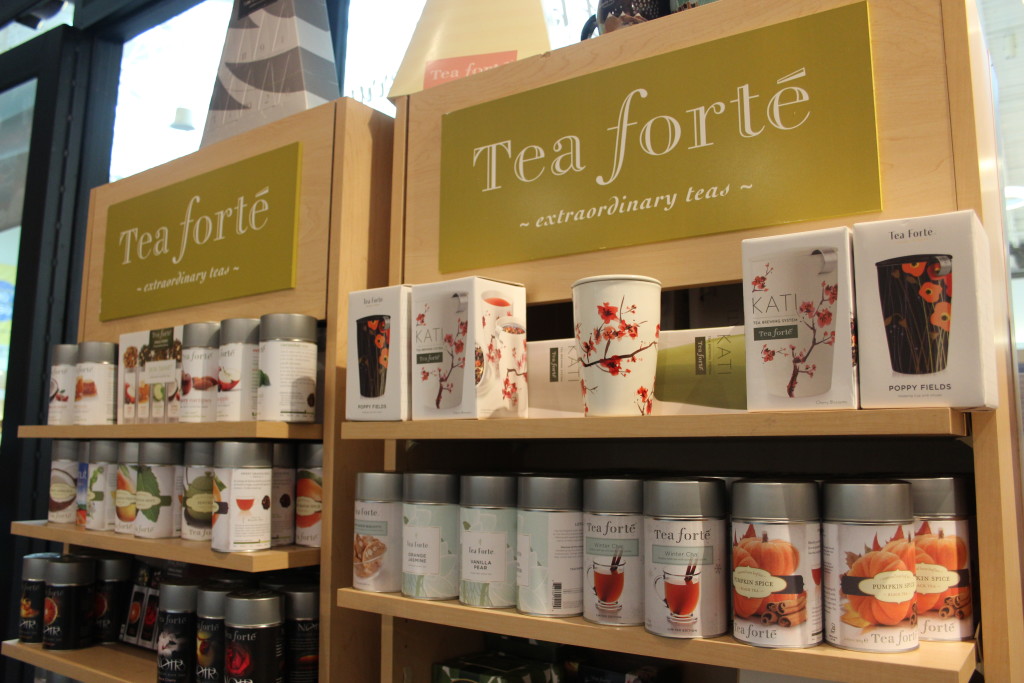 Besides the great coffee and food, Gloria Jean's is filled with great gift ideas this time of year.  You can find a large selection of mugs, gourmet coffee gift sets, teas and tons more to gift anyone on your list.  Why not treat yourself to something while you're at it?
Find a Gloria Jeans near you or order online at GloriaJeanas.com
The people at Gloria Jean's Coffees generously provided a gift basket for one lucky winner at My Highest Self!
GIVEAWAY
WHAT YOU CAN WIN
One winner will receive the Gloria Jean's gift basket below that includes Christmas Morning Whole Bean Coffee, Mocha Peppermint Whole Bean Coffee, a travel mug, and a coffee mug.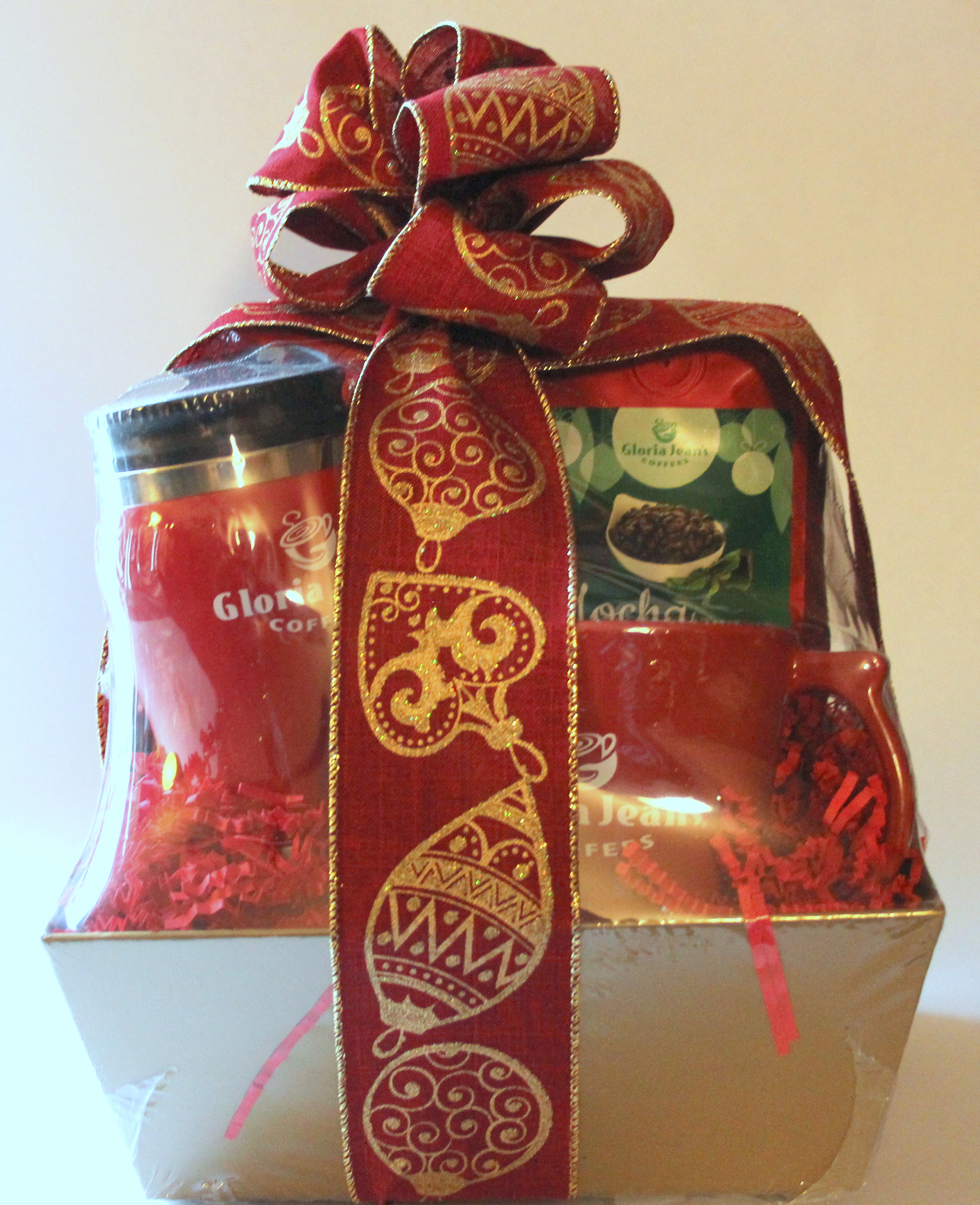 HOW TO ENTER
Giveaway is open to U.S. residents only, age 18 and up.  Official rules here.
Easy Entry:  Leave a comment below and tell me something about coffee!  Ideas:  When did your love of coffee begin?  Have you tried Gloria Jean's before? What's your favorite coffee drink?
Product samples and prize provided by PR for editorial consideration, all opinions are my own.
Giveaway ends December 23, 2015 at Midnight, Central Time. I will choose ONE winner at random.  The winner will have 48 hours to respond, if the winner does not respond a new winner will be chosen.  GOOD LUCK!!