I finally took the time to recreate the nail art look from my November 2012 Nail Art Society bag!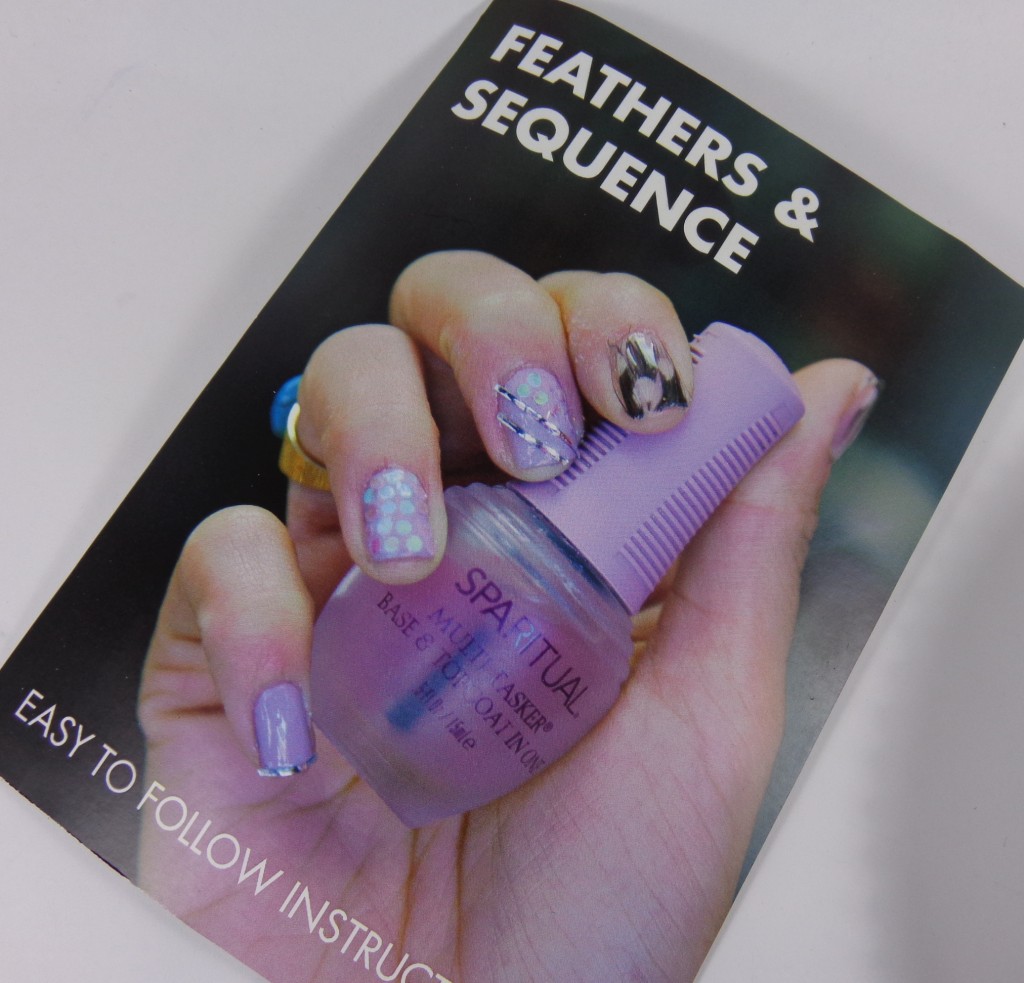 The items I received to recreate the look:  a full size LVX nail polish in Legendaire (lilac), a few feathers, sequins, nail string tape.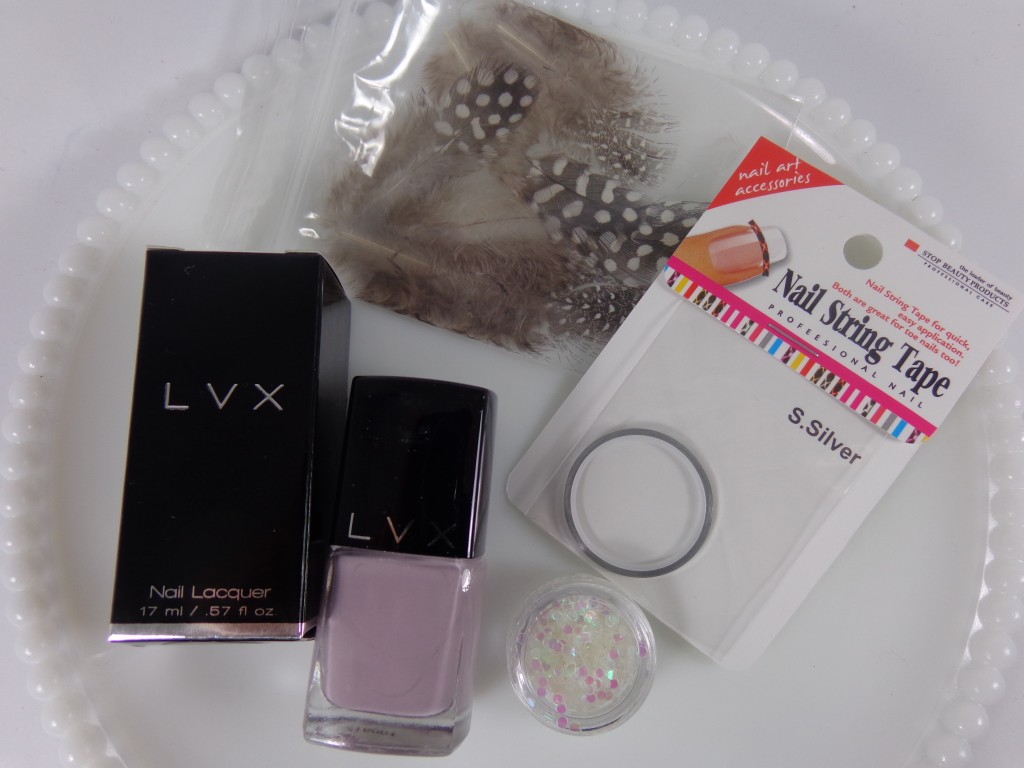 After following the step-by-step instructions provided (and putting my own twist on the look) here's the final result with 2 coats of Legendaire: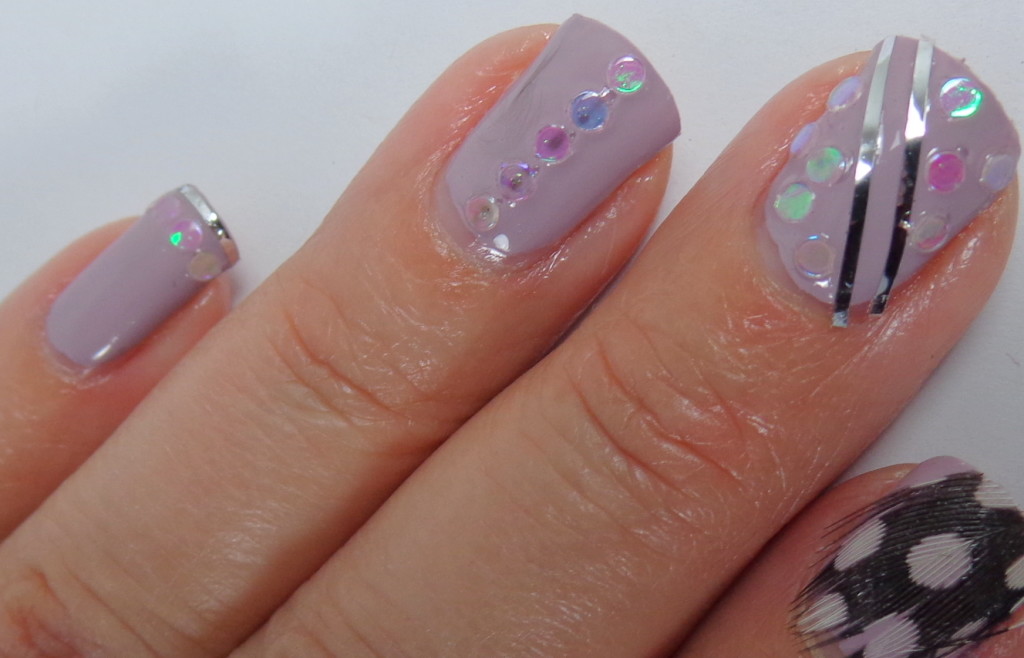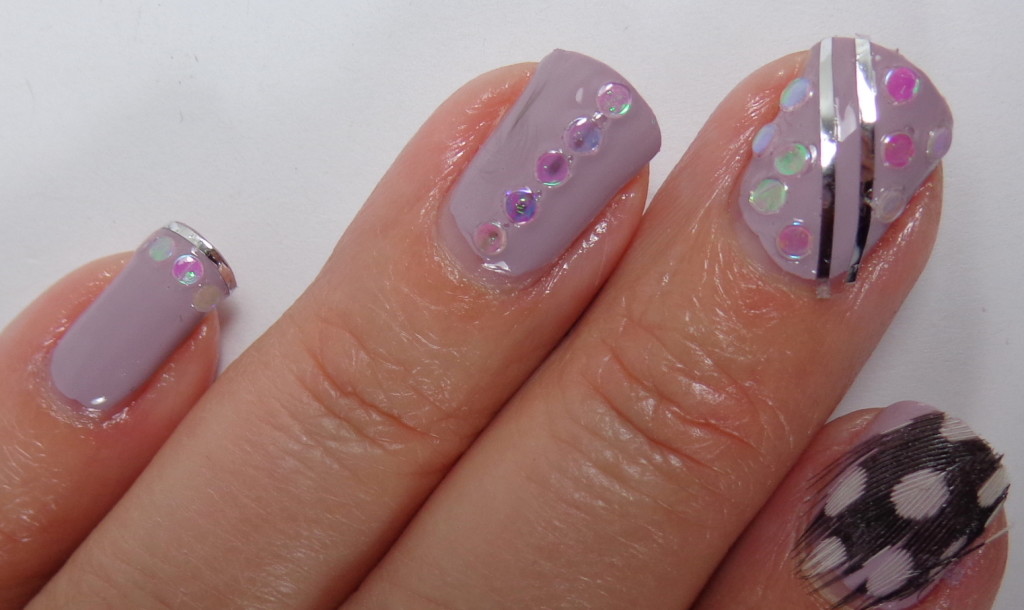 At first I thought this was probably the most impractical nail art in the world.  Since I'm at home with my kids and my hands are constantly in water, I assumed the feather would be lost immediately and the rest would follow.  I am happy to report that this look stayed intact for a few days even without using top coat on the feather nail!  I only started to experience loss of sequins after the third day.  I was quite impressed with the LVX nail color too, glossy finish, even application, tip wear on the third day.  I would wear do this look again in heartbeat.
I am pleased that I was able to put this look together with just a bit of patience!  I am still thrilled that I got in on Nail Art Society subscription at the price of $9.99 per month (it has now doubled in price).  Next, I need to recreate the look from the December 2012 bag.  Stay tuned for my next post to see what I received in my January 2013 bag!  Join Nail Art Society.
Products purchased by me.
What do you think of the sequins and feather look?