As a major candle-hoarder I was thrilled to receive three SKEEM candles to bring in Fall.  SKEEM was brought to life by a husband and wife who set out to make hand-poured candles; some with the design printed directly on the candle, others in gorgeous, reusable glass vessels.  With several styles, sizes, and fragrances offered SKEEM candles will please any candle freak.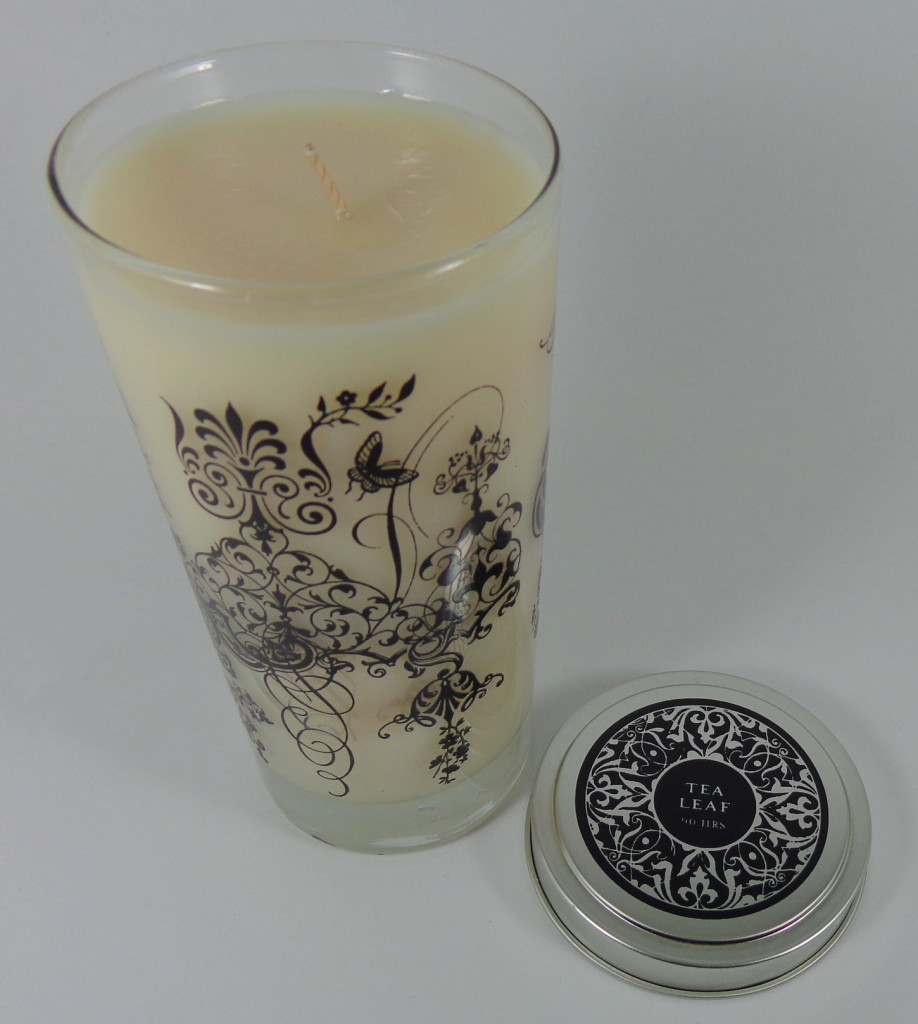 The Pillar Candle in Tea Leaf ($23) is housed in a tall glass enveloped in a pretty scroll design.  The fragrance is of herbal tea and sage and perfect for the fall season.  I love to burn this candle in my living room on lazy Sundays with the family.  It liquefies and burns down well, not leaving any residual wax as it goes.  The scent has a fresh but oh-so-cozy feeling.  Since this candle is tall (and on the skinny side compared to a typical jar candle), you'll either need a torch flame lighter OR the 4 inch matches offered by SKEEM.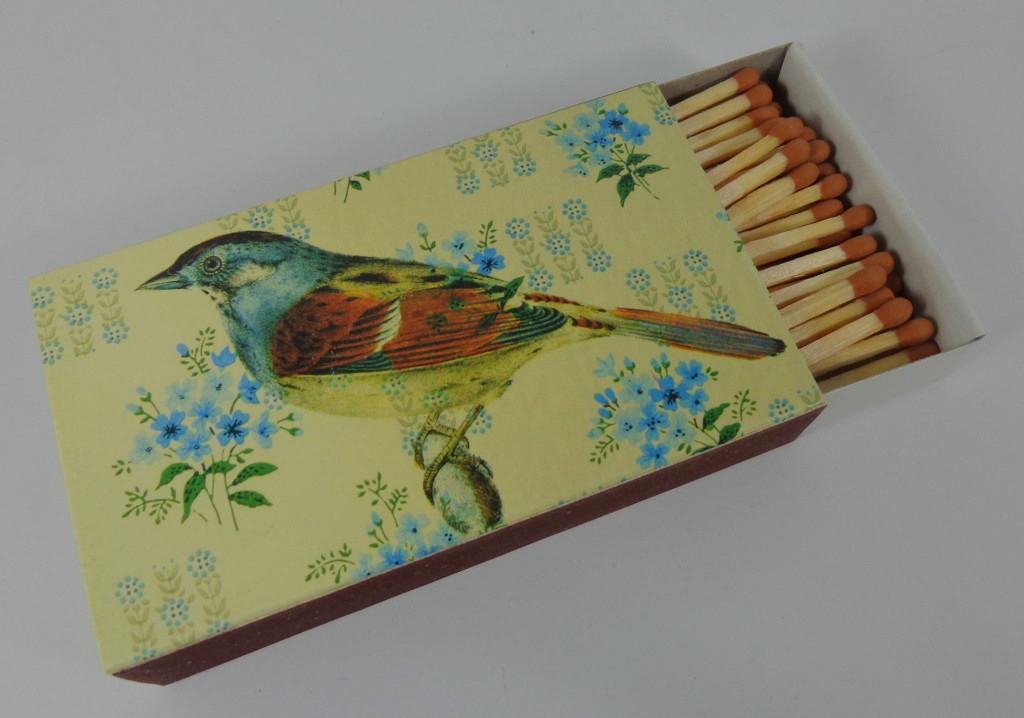 The Migration Matches ($5) from SKEEM are 4 inch matches that come packaged in a colorful box.  There are 10 different designs to choose from and each is beautiful and are so nice on display.  These matches make it easy to light the Pillar Candles especially.  Before this, I can't tell you the last time I actually struck a match so these have an "old school" appeal for me :).
The Half Pint Candle in Blood Orange ($14) is a smaller-sized jar candle housed in reusable glass with a lid complete with pretty floral pattern.  The citrus fragrance in this one is a favorite to burn in my bathroom.  It's the bathroom that is used the most and I can smell the candle out in the hallway as well.  Love it!  For some reason this candle did not burn clean, it left a thin candle residual, unlike the others.  No big deal…when the candle has all burned away I will clean it out and display the pretty jar.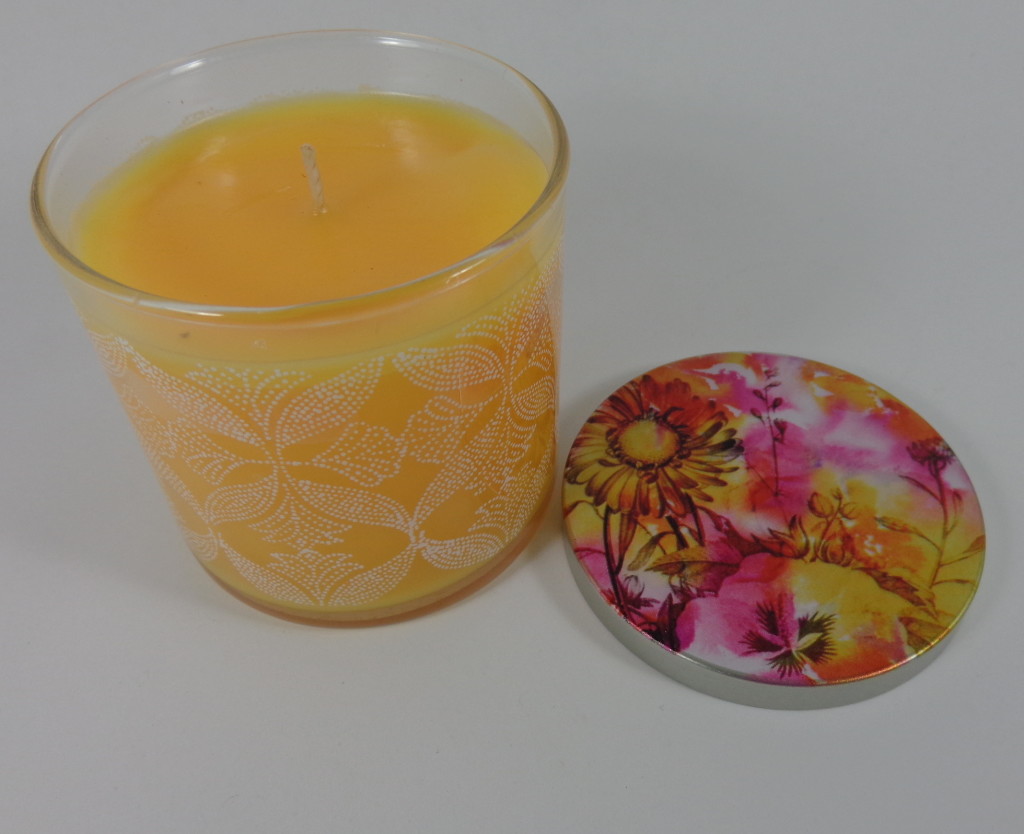 The Half Pint Candle in Flower Market ($14) is a smaller-sized jar candle housed in reusable glass with a lid and lovely design.  The Flower Market fragrance is by far my favorite of these three.  This one burns down well, liquefying and leaving no candle residue.  The Jasmine, Rose Blossom, Cedar scent has me hooked and I have been known to carry it room to room.  It will start out in my living room and I will move it when I head over to my computer and/or off the bed!  It's sitting next to me right now and I just love it.
If you have a candle-lover on your holiday list, be sure to browse SkeemShop.com for gift ideas!  Hey, why not treat yourself to a few…you deserve it :).
Product received from PR for editorial consideration, all opinions expressed are my own.
Do you have any candle favorites you'd like to share?