My skin has been in really good condition lately and I just wanted to share a few of the products that have been in rotation lately.  I hope you find something new to try here, these skincare items are doing wonders for me lately!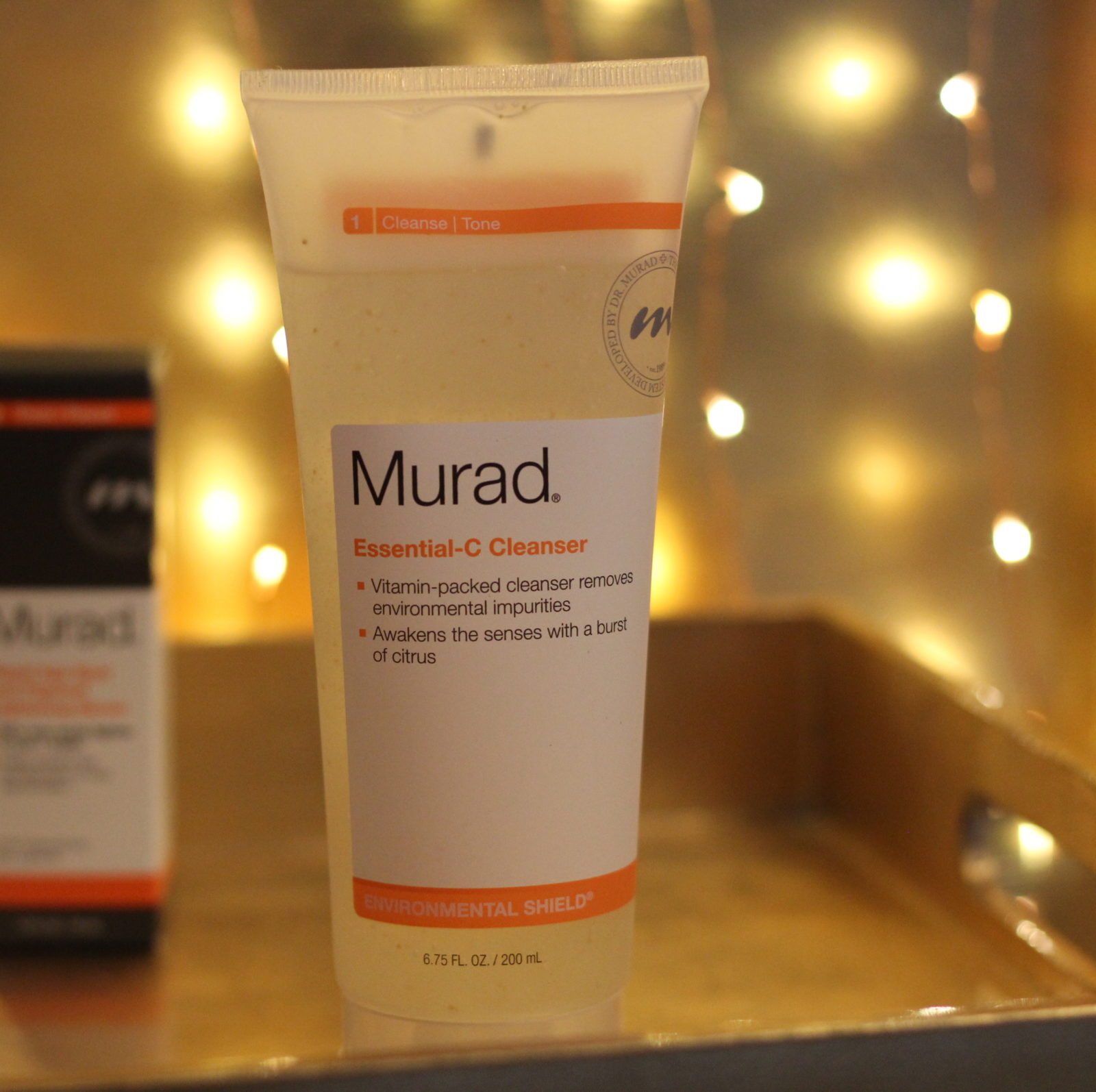 Murad Essential-C Cleanser – I believe thisis cleanser is number one reason that my skin has been behaving so well lately.  I have not had one single breakout since I started using this a couple of months ago and there is typically a pimple brewing at least once a month.  It has kept my skin smooth, clean, clear and free of any pimples!  Try it out for just $9.00 at Murad.com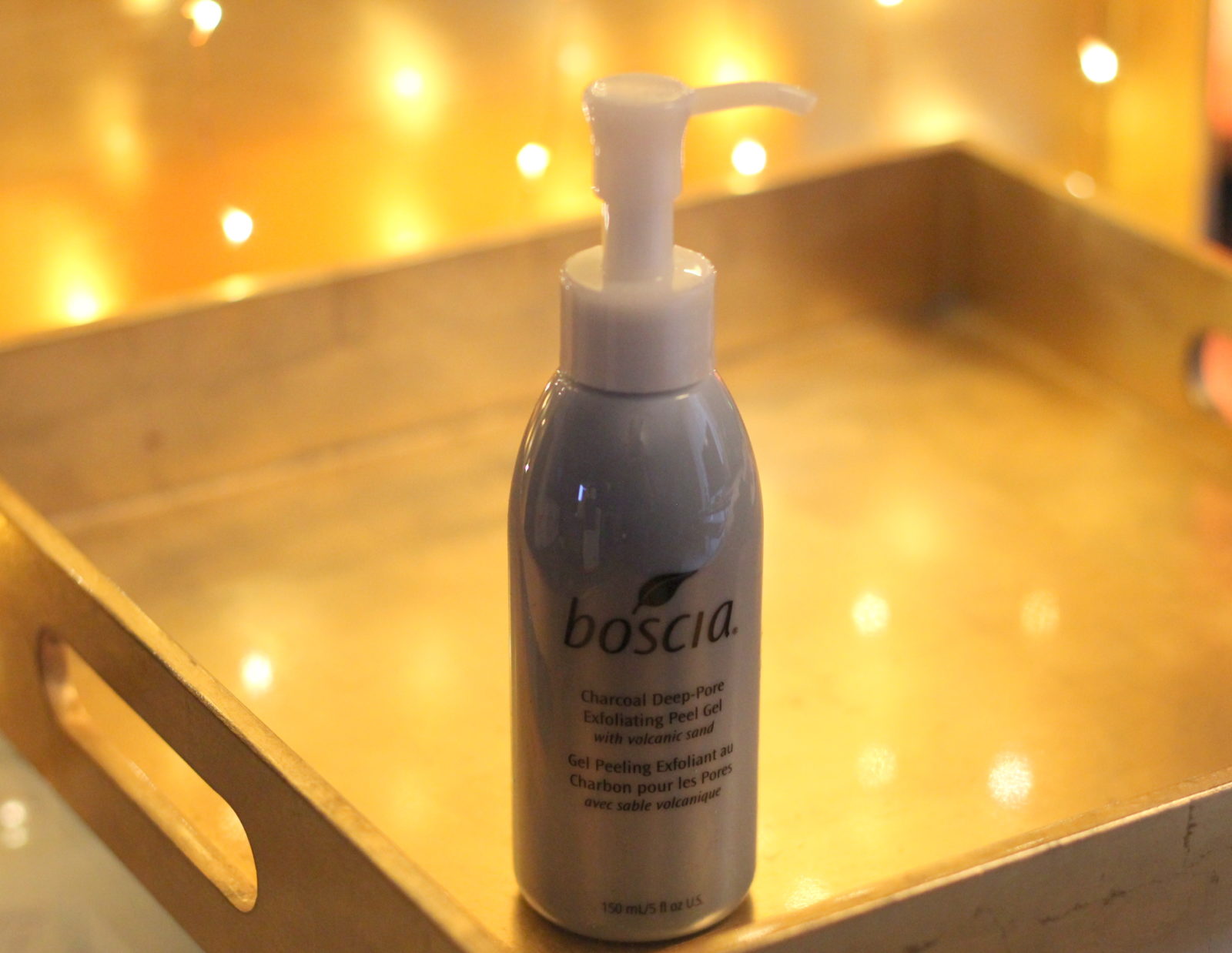 Boscia Charcoal Deep-Pore Exfoliating Peel Gel – I use this about twice a week after I cleanse.  It's a lightweight facial peel gel, powered by black charcoal, that works as a physical exfoliant and a chemical peel to deeply purify pores. I pump the black gel onto dry hands and massage it onto my dry, clean face.  You will see black beads show up on your face…that's your dead skin! It's kind of amazing how incredibly smooth my skin feels after this step.  Note:  I sometimes have a hard time washing off the black beads, they seem to want to stick to my face?  If that happens I will typically use just a little bit of this product to help remove the dead skin.  Sephora.com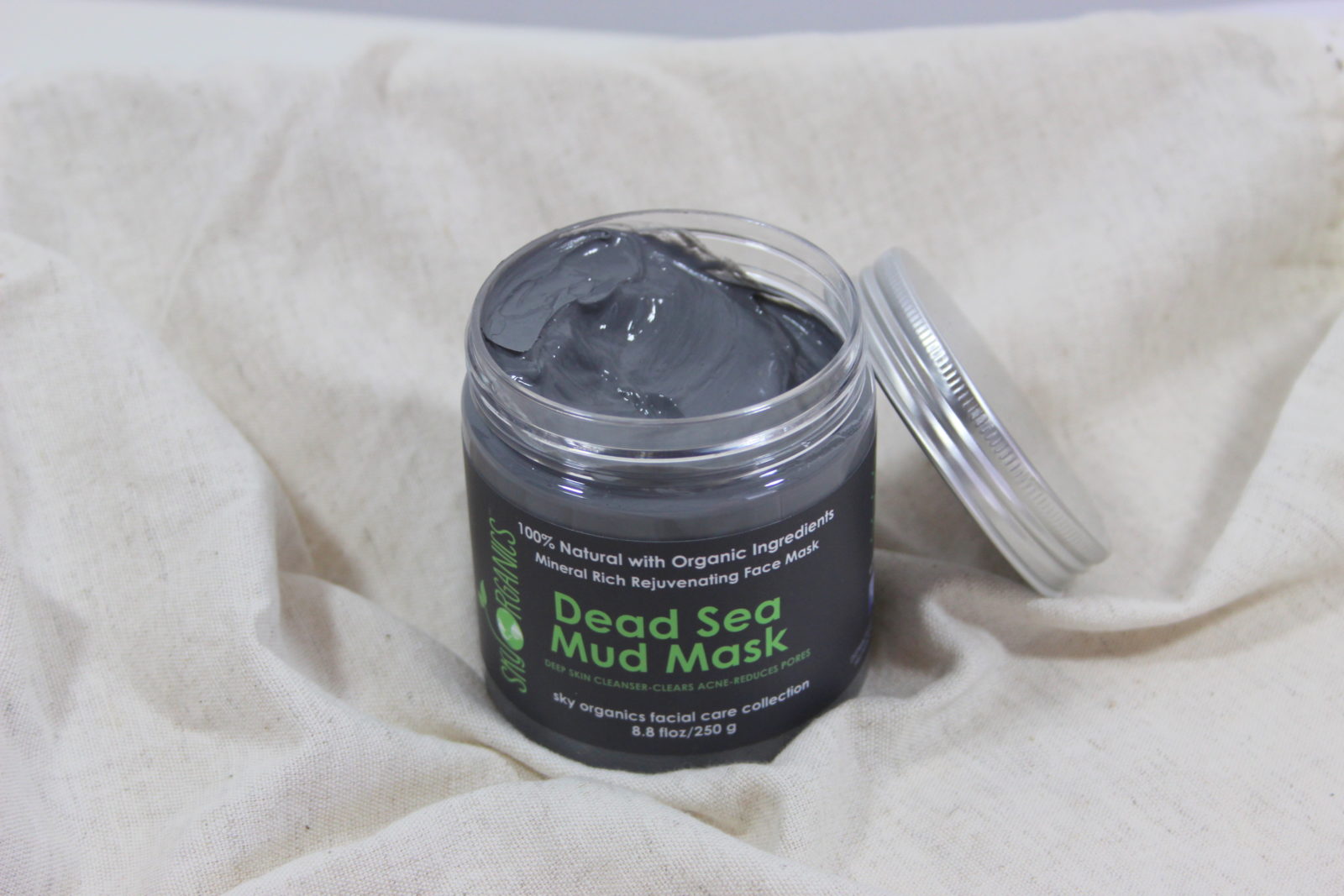 Sky Organics Dead Sea Mud Mask – This 100% natural, organic mud mask is extra gentle on the skin.  The beauty of this mud mask is that is loaded with organic shea butter, organic sunflower oil, organic aloe vera juice and more skin-pampering ingredients.  It does not get very tight on the skin at all.  When applying you can tell that it is not a harsh mask because it glides on the skin with little effort.  I have used this a couple of times already and I leave it on for the full 15 minutes because it is quite gentle.  This mask provides soft skin along with pores that are more clear (and it's easy to remove when you are done!).  SkyOrganics.us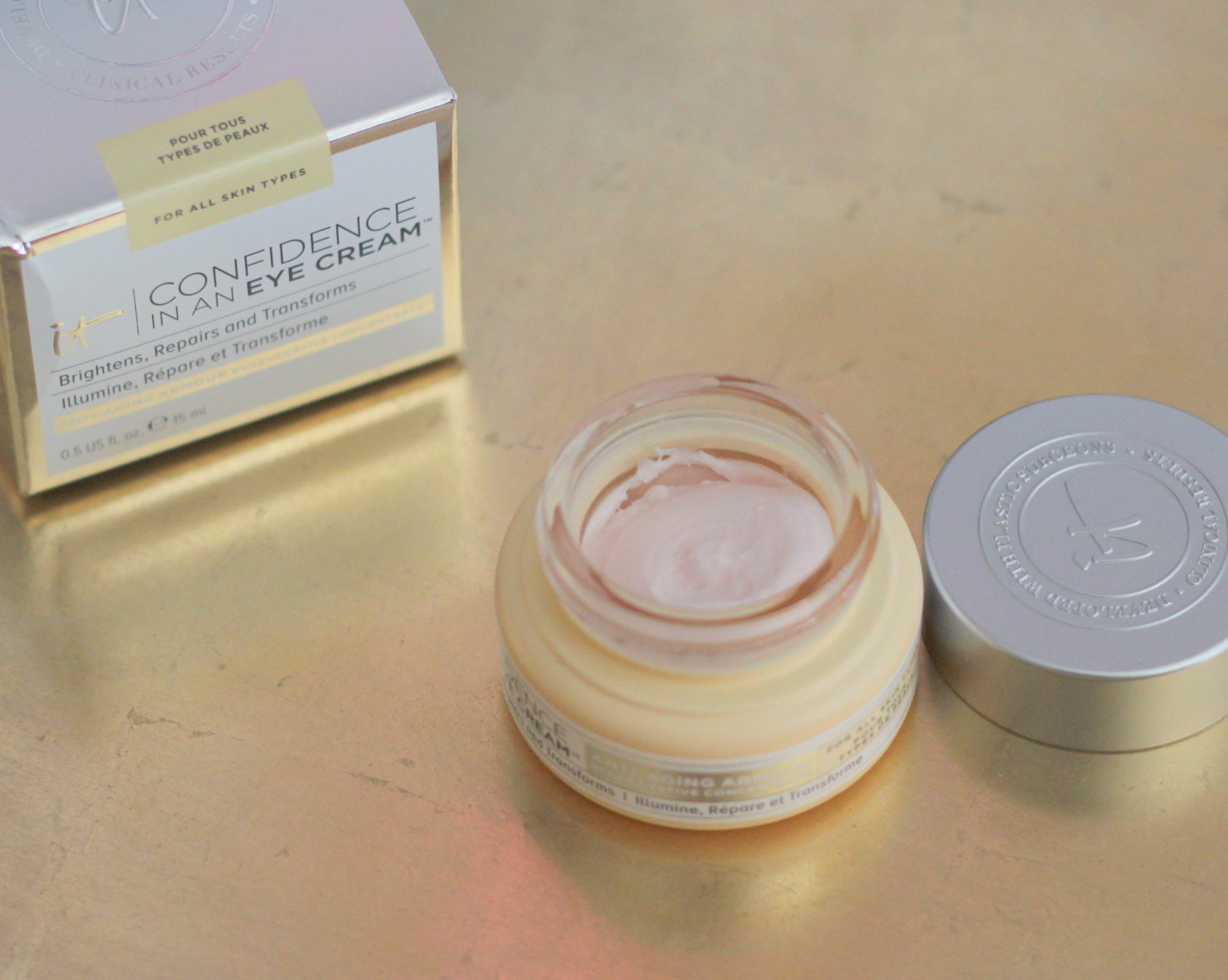 IT Cosmetics Confidence in an Eye Cream – Another amazing product from IT Cosmetics, this eye cream has been my absolute go-to as of late! Not only does it visibly color-correct, it brightens skin and plumps fine lines.  Love! Ulta.com (free gift with purchase now through 8/26), ITCosmetics.com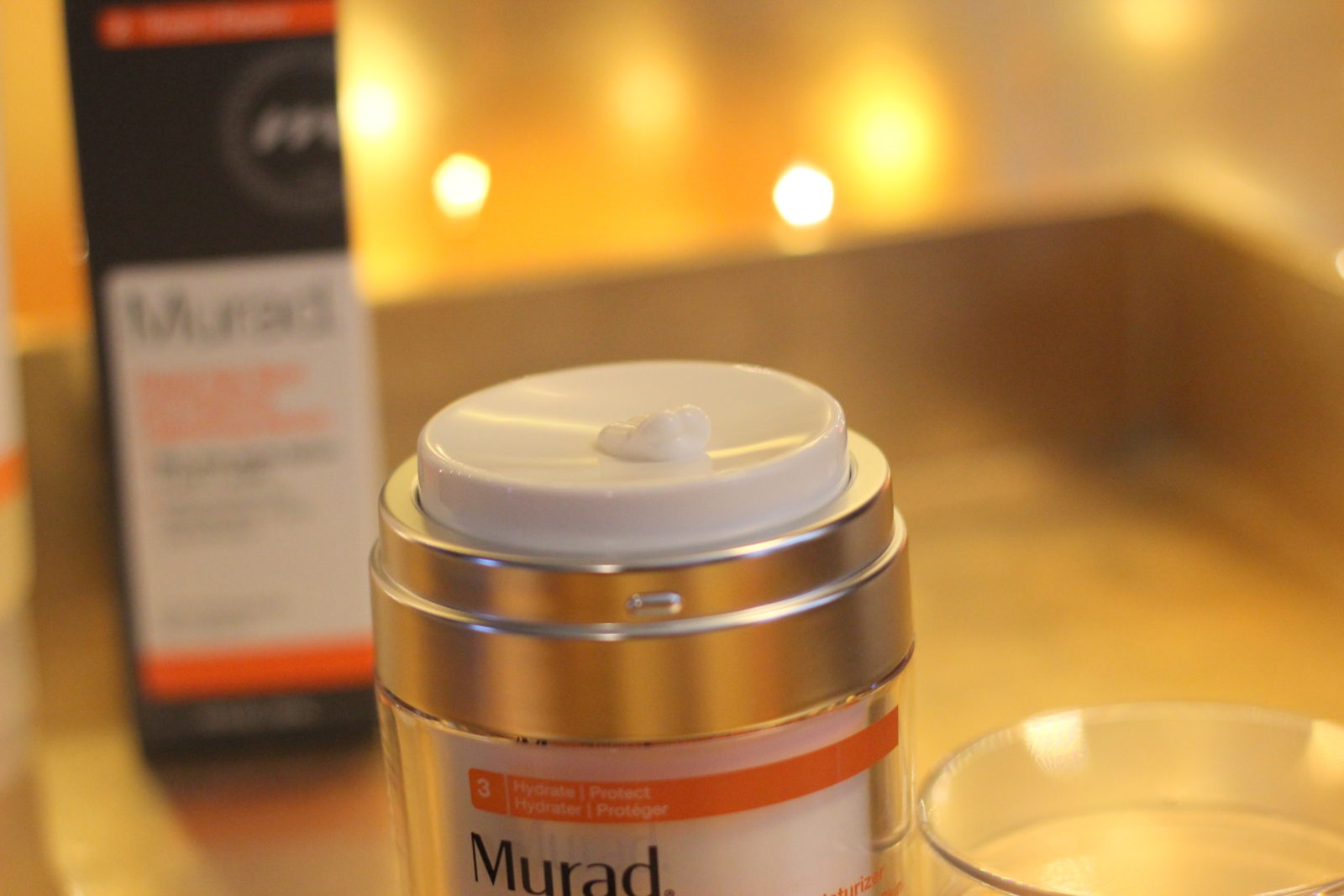 Murad City Skin Overnight Detox Moisturizer – I love this moisturizer first because it is so simple to dispense and it sinks into skin so quickly.  It is perfect for nights when I just want a simple skincare routine, no frills.  What I have noticed after using this lightweight moisturizer is that my skin is hydrated and plump.  I love that there is no oily residue after applied, a must for me. The concentrated form of Vitamin C in this moisturizer helps fight signs of aging by brightening the skin, correcting sun damage, and evening skin tone.  Sephora.com, Murad.com
As always, I'm working a few new items into rotation so look for news on those soon!
Product received from PR for editorial consideration, all opinions expressed are my own.
Have you tried any new skincare lately?