In my quest to make wellness a priority over the past year or so, I've made several changes including diet and exercise.  However, we tend to forget that getting a good, quality sleep each night is a big part of our health.  Over the past few months, Tomorrow Sleep has made my sleep goals a reality!  Tomorrow Sleep designed the first truly connected sleep system with the knowledge, research and engineering expertise of Serta Simmons Bedding.  They offer products that include mattress, two types of pillows, Sleeptracker Monitor and so much more – each sets out to get you the best sleep you deserve.  Tomorrow Sleep sent over two of their Memory Foam Pillows and the Sleeptracker Monitor for us to test out.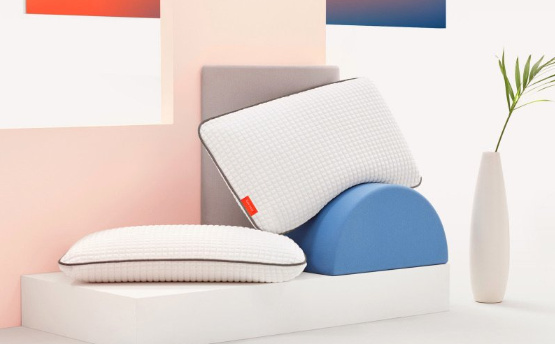 Tomorrow Sleep Memory Foam Pillows are made with ultra-dense memory foam and a dense (yet soft) foam core.  We have been sleeping on these pillows for about 3 months now and what I can tell you is that these pillows literally cradle my head and neck all night long!  I start out sleeping on my side and eventually end up sleeping on my back and these pillows work well for both.  They come with a removable (so soft) cover that you see in these photos, so that you can wash easily.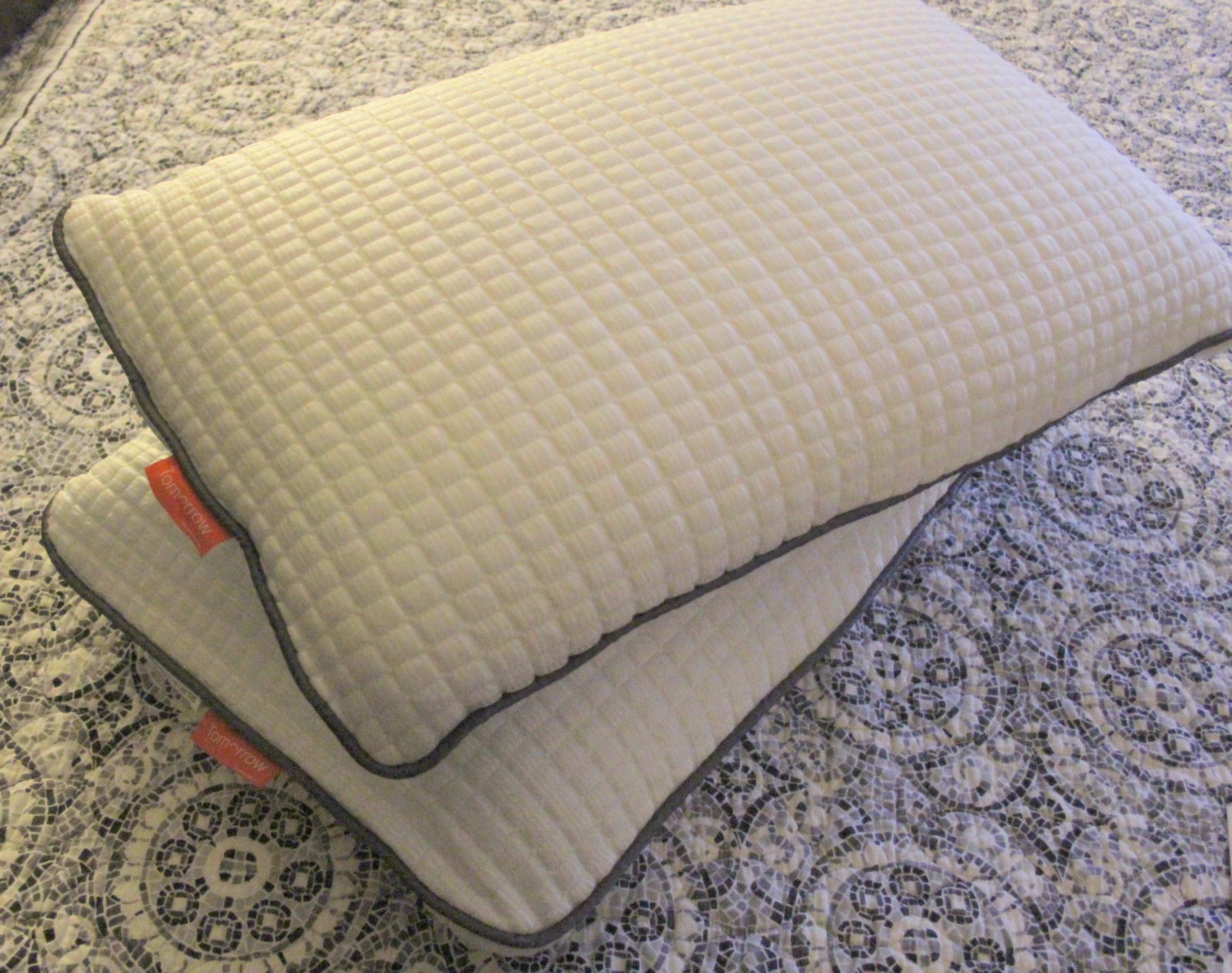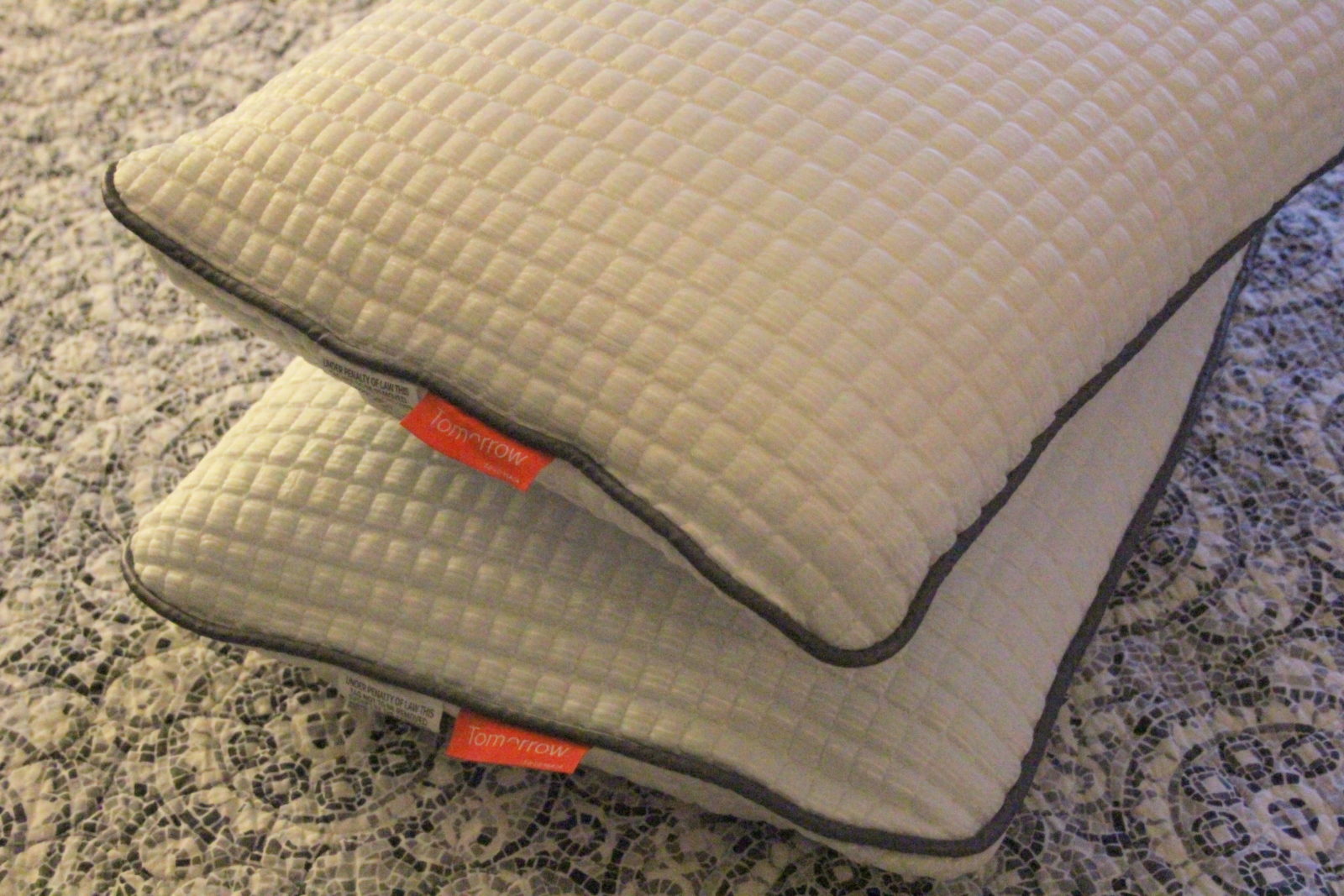 These pillows are the absolute BEST for sleeping on my back, in my humble opinion.  I have dealt with pretty intense neck and shoulder pain for about the last 10 years and good pillows are simply a must for me.  Tomorrow Sleep pillows have been amazing for a more relaxed sleep where I don't wake up with tension in my neck, back or shoulders. 
Tomorrow Sleep also sent over the Sleeptracker Monitor, a system that fits under your mattress and works with an app on your mobile phone to monitor your sleep cycles.  It never has to be recharged and works with any type of bed.  You can set it up for one or two people.
The devices that go under your mattress
It was easy to set up and the app gives you so much information including your heart rate, breathing rate and movement all throughout your sleep.    I love that I get personalized feedback daily on how I can reach my sleep goals.  Below you will see two examples of the daily notifications I receive through the app each morning after I wake up: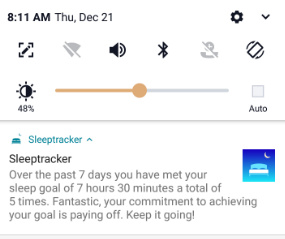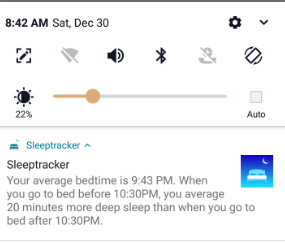 I find these notifications to be informational, helpful, and encouraging!  Each day I can open the app and review all the details of my sleep including how my total sleep, deep sleep, light sleep and REM sleep.  I also receive a daily email with my sleep report so I can review it there as well.  It is SO interesting to see how my sleep patterns change throughout the week.  I can see how an intense workout often produces more deep sleep at night!  Here's just some of the detailed information I receive in my SleepTracker Sleep Analysis emails: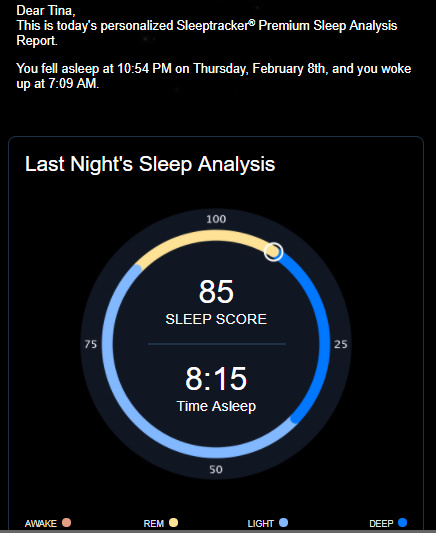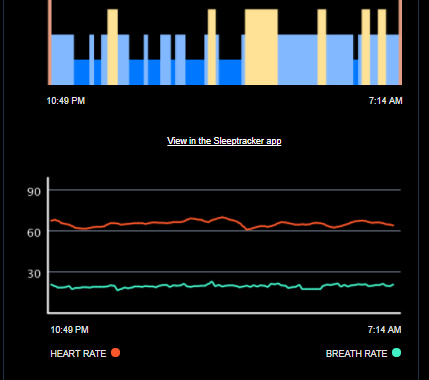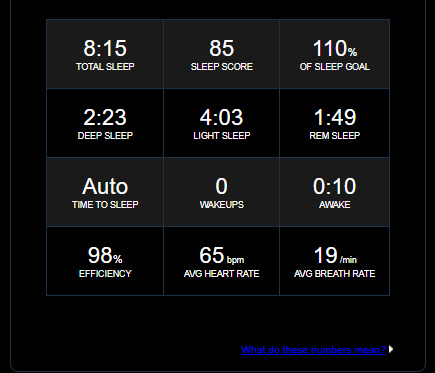 If you have sleep goals to reach (who doesn't!), let Tomorrow Sleep help you along.  I have been enjoying the benefits that the Tomorrow Sleep pillows and SleepTracker provide with regards to getting the best rest possible.  Be sure to check out all the other products they offer like sheets, comforter, and more!
SHOP:  Tomorrow Sleep
Product received from PR for editorial consideration, all opinions expressed are my own.
What are some of your sleep goals (or other goals) for this week, month, or year?  I hope you will share in the comments below!