Hackers and scammers are getting more clever when it comes to stealing your data. Innovative schemes now target your smartphone. To keep yourself safe, utilize the following tips to secure your phone against danger.
Use a Passcode Lock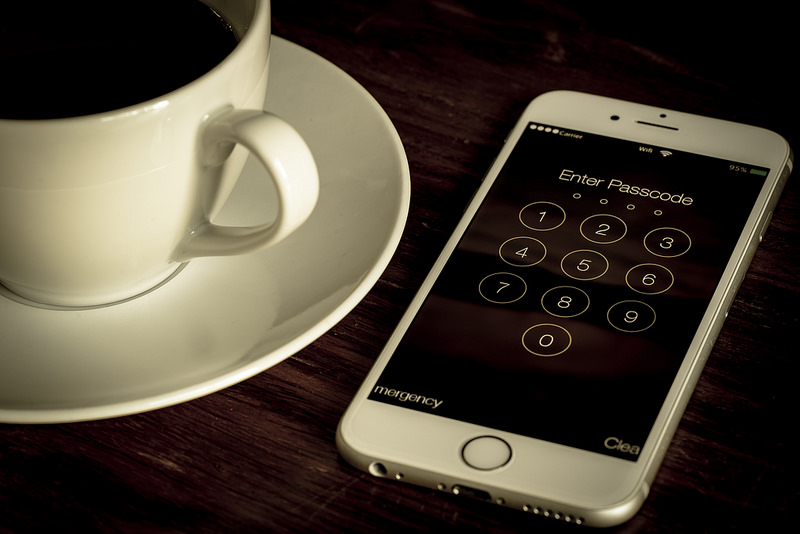 Image via Flickr by Pasi Mammela
A passcode lock means that your phone requires a password to unlock when you turn the screen on. It can come in many forms, including a numerical code, a pattern or shape, or even a fingerprint scan. Unless you enter this password successfully, you won't be able to access your phone. It's a great way to keep curious onlookers from accessing your private data.
Install an Antivirus Program
While smartphones might not be targeted as much as computers, that doesn't mean they can't suffer from the same spyware and malware attacks. Often, these harmful programs install themselves on your phone if you download a corrupted app or file. To prevent this, install a reputable antivirus program to scan and shield your phone from attacks. A good program monitors your downloads, provides real-time browsing protection, and successfully removes any unwanted files.
Browse Safely
One way to lessen the need for an antivirus app is to be more cautious with your browsing habits. Don't go to sites that might cause you problems. If you happen to go to a site that has troublesome pop-up messages or warnings, quickly click out of these and close out the page. 
You'll also want to make sure you're only putting in your financial information on sites that have encryption. Look for the tiny padlock in the address bar, as it's a sign the site is verified and using a secure connection to transmit your credit card info.
Turn off Wi-Fi and Bluetooth
Leaving your Wi-Fi and Bluetooth connections on while not in use could open up your phone to attack. Other people could potentially connect to your phone and use their hacking skills to access all of your files.
Furthermore, only connect to Wi-Fi hotspots and Bluetooth devices that you recognize. Unsecured networks could be traps set up by hackers to steal your data.
Set up a SIM Card Lock
Your SIM card holds a lot of important information, including all of your contacts. If someone steals your phone and can't unlock it, they might try to take the SIM card out and put it in another phone to access your data. Prevent this from happening by applying a SIM card lock. A SIM card lock requires users to put in a pin number before the card can be used on a different phone. Otherwise, the data won't load and the phone won't connect to the network.
Message From an Encrypted Texting App
Hackers looking to target you personally might peruse your personal messages to see if there is any incriminating information there. Prevent this by using an encrypted texting app for all your messages. There are a number of choices out there, including popular and free options like Facebook Messenger, WhatsApp, Viber, and Voxer. These apps all use end-to-end encryption that ensures your messages are safe before, during, and after they are sent. Many even offer forms of security verification to make sure you're the person for whom the message was intended.
Block Numbers
Blocking numbers is a good way to prevent spammers from bothering you. By blocking unwanted calls from coming through, you'll reduce the chance of getting caught up in a scam. More and more scams involve recording your voice or collecting your personal information to try and hack your various accounts.
In addition to blocking unwanted numbers from calling you, you can also learn how to block your name  when making a call. This will prevent callers from having your number, which is great if you're calling back an unknown number or trying to add yourself to a do-not-call list. These spammers won't be able to call back or sell your number to other scammers. 
Many cunning individuals take advantage of people's casual phone security habits. By taking these preventative measures, you'll keep your smartphone secure against threats.