As a mom of two, laundry is a daily occurrence for sure.  I've mentioned before that I actually enjoy laundry, so trying new detergents, fabric softeners, and the like is a treat.  I have tried the Snuggle Scent Boosters (full review) in the past (love them!), and this time around I had the chance to test out a couple more products from the Snuggle Island Collection:  Snuggle Exhilarations Concentrated Fabric Softener and Fabric Softener Sheets in Island Hibiscus & Rainflower.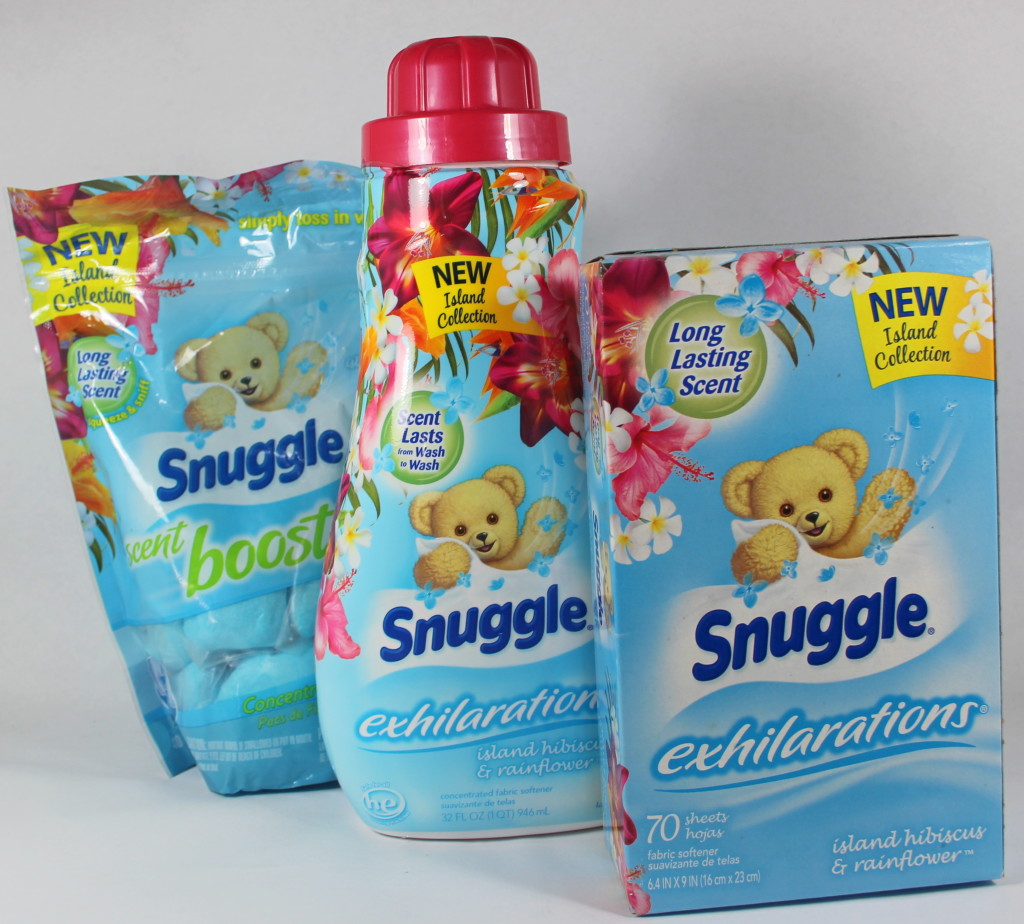 The Snuggle Concentrated Fabric Softener in Island Hibiscus & Rainflower scent is SO dang awesome!  I feel like I want to just cover myself in the island fresh fragrance.  Normally, I will save these kind of scented products for towels and linens but I have been using this in every load.  The scent and softness it provides is divine.  When I hang my clothes in the closet, the scent even carries into my bedroom!
The Snuggle Fabric Softener Sheets in Island Hibiscus & Rainflower has been perfect for towels, linens and the other limited items I actually put into the dryer.  Our bedding gets a double dose of this wonderful island scent since I use both the liquid and the dryer sheets on those.  It's like a tropical getaway in our bedroom!
If you are the type that really digs try new fragrances in laundry AND looking to add softness, grab one of the Snuggle Island Collection products.
Product received from PR for editorial consideration, all opinions expressed are my own.
Find the Snuggle Island Collection at Target, Walmart, and more.