My skincare regimen has completely changed with the introduction of brush systems into the mainstream. The feeling of a clean as deep as you get with one of these brushes is almost unachievable with just rubbing in cleanser with your hands. While there are many high-end systems on the market, many alternatives are available for half the price with the same cleaning power.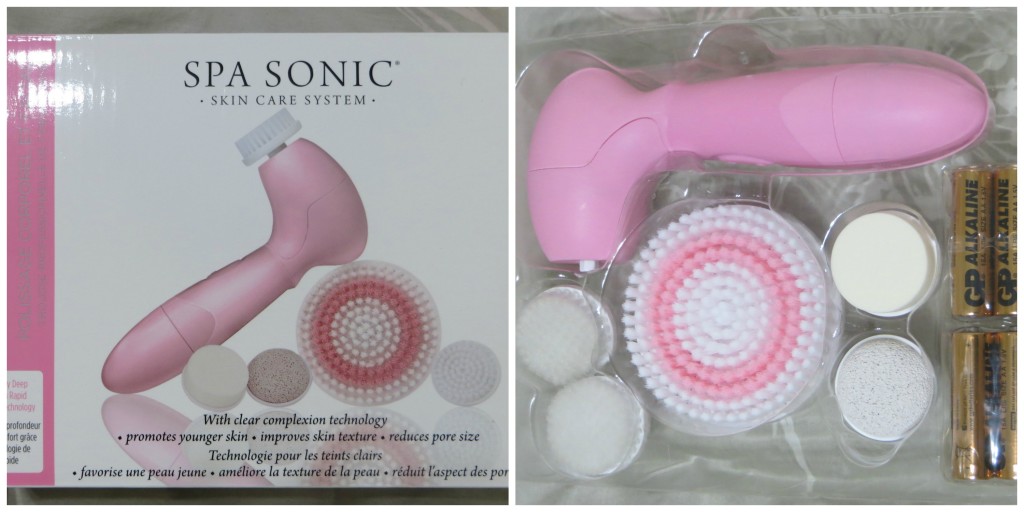 The Spa Sonic Skincare System is in the mid price range of these systems. It includes the apparatus and 5 attachments: 2 small facial brush, large body brush, facial sponge, and pumice stone.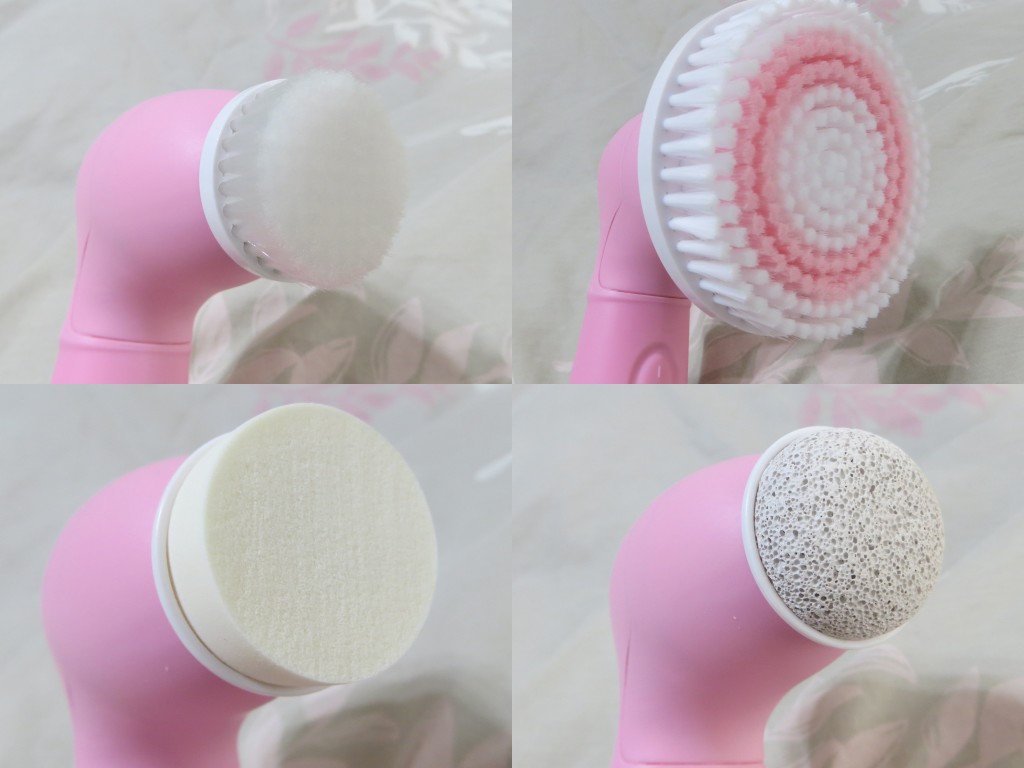 Straight out of the box, I experienced a problem with the Spa Sonic. After inserting the batteries into the water-tight compartment, it wouldn't turn on. With a little help from Tina, we found a troubleshooting guide that said it was often common for this to happen, and just needed a hard tap in the palm to get it to work.
The Spa Sonic only has one speed, but it's a good medium pace that isn't too rough or too slow. The brushes are also of medium density that will work with a range of skin types. I enjoyed the brushes' ability to cleanse and exfoliate, except the sponge. It was suggested to use the sponge with moisturizer, but I felt like it just absorbed all of my product, rather than actually applying it to my face.
I used the brush system once a day; at night to help deep clean my skin and remove makeup. My face always felt super clean and soft after using it. Although gentle, the stimulation enhanced my skin texture over three weeks to look much smoother. I liked using the body brush on my legs prior to shaving, which helped me get a close shave. You know that scaley effect that happens after you shower, when your skin is dry? I didn't have that when using the body brush before or after shaving. If body scrubs are too messy for you, this is a great option to achieve refreshed skin!
The one downfall of the Spa Sonic brushes (specifically the face brush) for me, was that they seemed to hold on to the dirt and makeup more than others I have tried. It wasn't easy to rinse the face brush clean after use. I tried cleaning the brush but it still looked a bit dingy.
I'm not quite convinced that this is the best alternative to more expensive systems like the Clarisonic. I've tried other systems with brushes that hold up better. I liked the actual apparatus and speed, so perhaps if you switch out the face brushes you'll have a good skin care system to work with!
Available for under $40.00 at Bed Bath & Beyond, Target, Walgreens and more.
Product received from PR for editorial consideration, all opinions expressed are my own.
Have you tried any of the skincare cleansing systems yet? Do you have a favorite to share?