As a member of the  Tweezerman Ambassador Program, I received one of their latest offerings to review.  Tweezerman partnered with Cynthia Rowley on a designer series special edition Slant Tweezer and Filemate.  There are a couple of cool and trendy patterns to choose from in this series.  The pattern I received blew my socks off!  I love everything about the look of these tools.  These would make awesome stocking stuffers for beauty girls!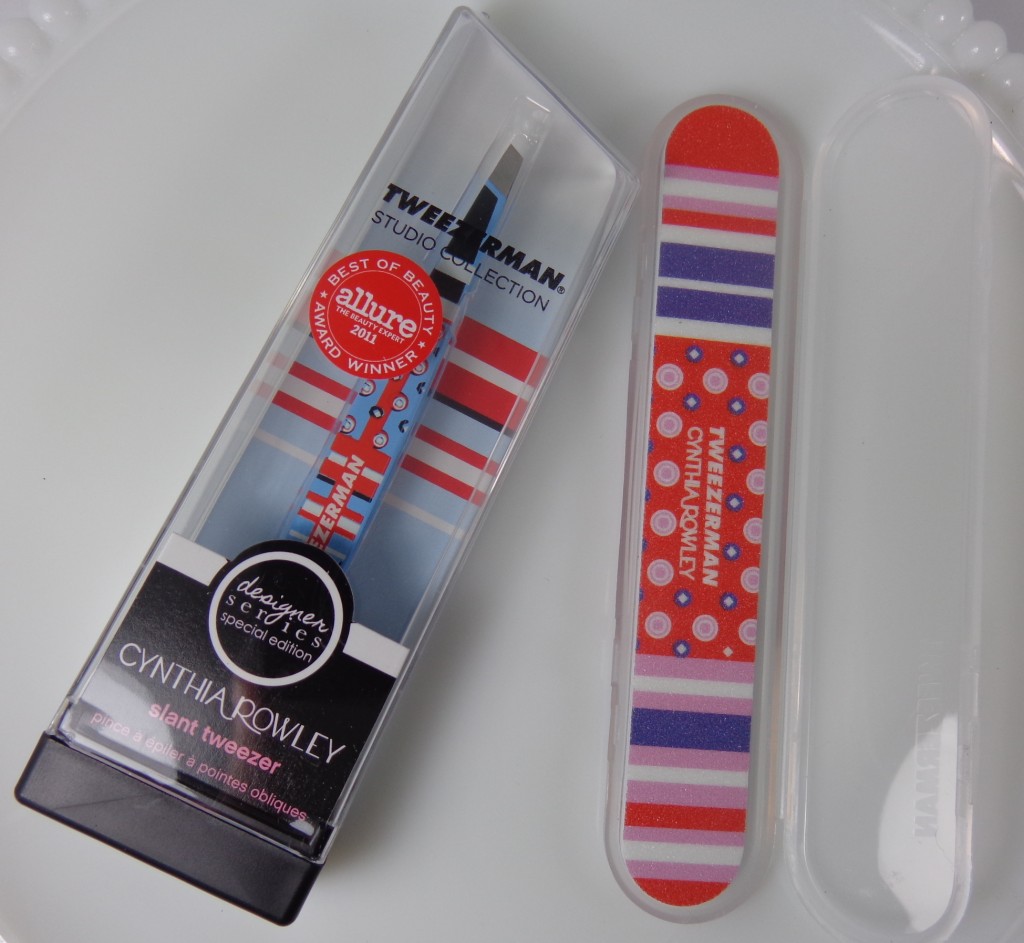 Both the Cynthia Rowley Slant Tweezer and Filemate come in their own little storage containers.  You can read my rave review on the Tweezerman Slant Tweezer (and a few other products) here.  The brand is superior to any I have tried in the past.  I will be honest and tell you that I haven't used the Filemate, it is just too pretty!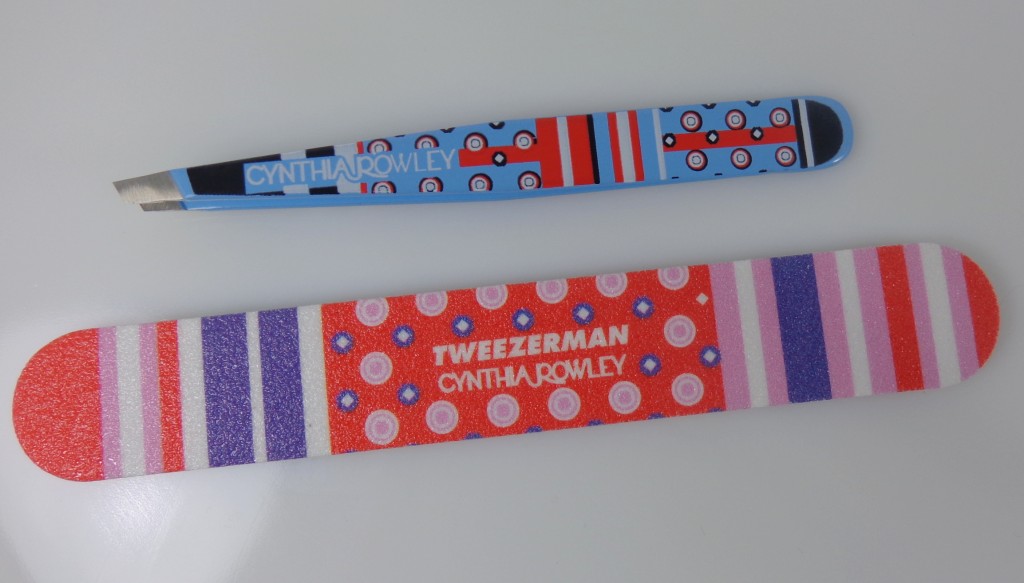 The Cynthia Rowley Slant Tweezer ($25) and Filemate ($5) are sold exclusively at Sephora.
I received these products for review, all opinions expressed are my own.
What do you think about this Tweezerman/Cynthia Rowley collaboration?