I participated in an Influencer Activation on behalf of Influence Central for Neutrogena. I received product samples to facilitate my review and a promotional item to thank me for my participation. All content and thoughts are my own
This Summer has been so much fun for the family already. With the kids out of school, I feel extremely lucky to be a work-at-home mom. Each day, we are doing something outside, enjoying the warm weather and of course, the sun. We have a stash of sunscreen in a tote bag by the door so we are ready to go in a snap. I am absolutely adamant about putting on sunscreen and that goes for everyone in the family: the kids, myself, and Ray. I will admit, in years past he was a hard sell for wearing sunscreen but I've worn him down in the past couple years.  He knows that it is a must even though he's a grown-up! Both of the kids and Ray have sensitive skin and deal with eczema so we have everything from special soaps/shampoos, bath soaks and lotions geared toward eczema-prone skin. We have to take special care of their skin and that includes using the right sun protection. The National Eczema Association has recently awarded its Seal of Acceptance to five Neutrogena Sun products:
NEUTROGENA® Pure & Free® Baby Faces Ultra Gentle Sunscreen Broad Spectrum SPF 45+
NEUTROGENA® Pure & Free® Baby Sunscreen Stick Broad Spectrum SPF 60
NEUTROGENA® Pure & Free® Baby Sunscreen Lotion Broad Spectrum SPF 60+
NEUTROGENA® Sensitive Skin Sunscreen Lotion Broad Spectrum SPF 60+
NEUTROGENA® Pure & Free™ Liquid Sunscreen Broad Spectrum SPF 50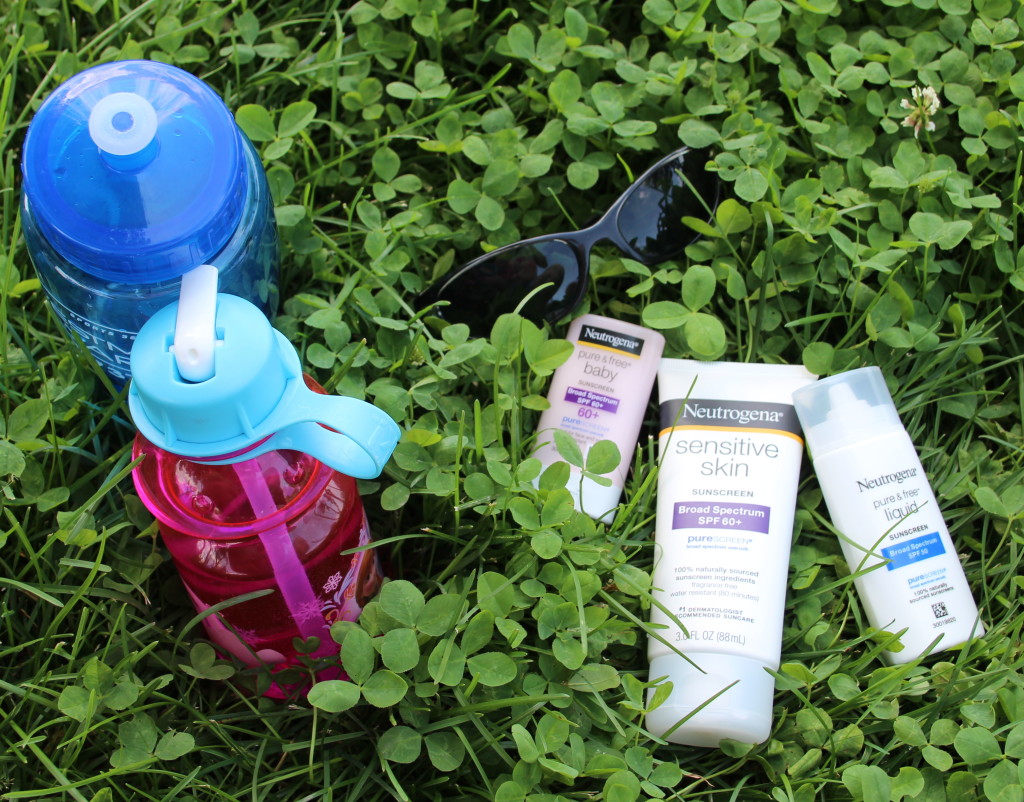 We love that Neutrogena is providing our eczema-prone / sensitive skin family with a safe sun protection option that uses naturally sourced sunscreen ingredients. I know that we have to be extra-careful in the sun and the kids even remind me when it's time to re-apply!
Ray often misses out on our day trips to the parks, zoo and splash pads. So when he is home on the weekends we make a special plan to head outside. A recent weekend included a walk to the park in the sunny, warm weather, a splash in the pool out back, and dinner out on the patio. Our Neutrogena sunscreens were an important part of our day.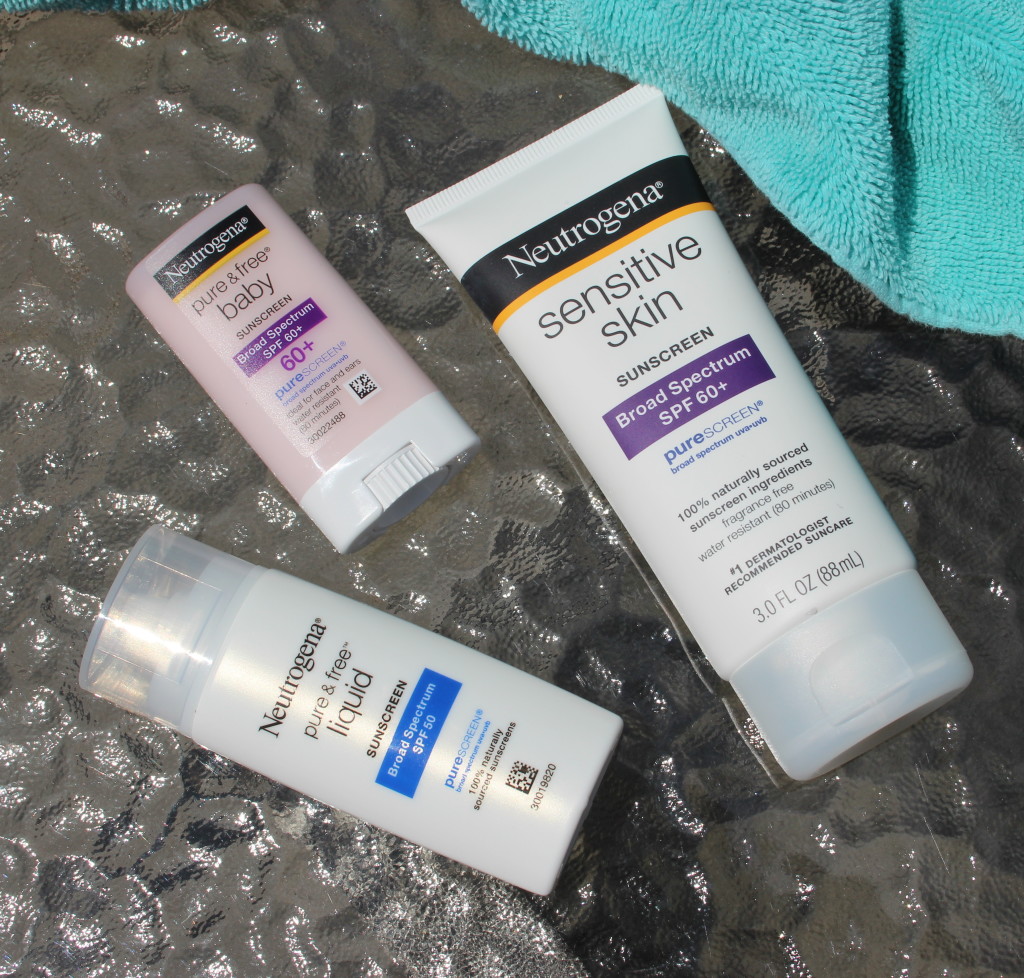 The Neutrogena Pure & Free Baby Sunscreen Stick is perfect for easily applying to little faces. We love the high SPF protection and water resistance. The Neutrogena Sensitive Skin Sunscreen has been great for the whole family, especially Ray and the kids, who benefit from the naturally sourced sunscreens the most. I found it easy to glide on, which is a plus. The Neutrogena Pure & Free Liquid Sunscreen could possibly be the favorite of this bunch. Ray and I found it to be outstanding for our faces, as it is unbelievably lightweight. It absorbs so quickly and I could easily wear it under foundation. The oil-free formula is a major bonus since we don't have to worry about adding breakouts to the mix.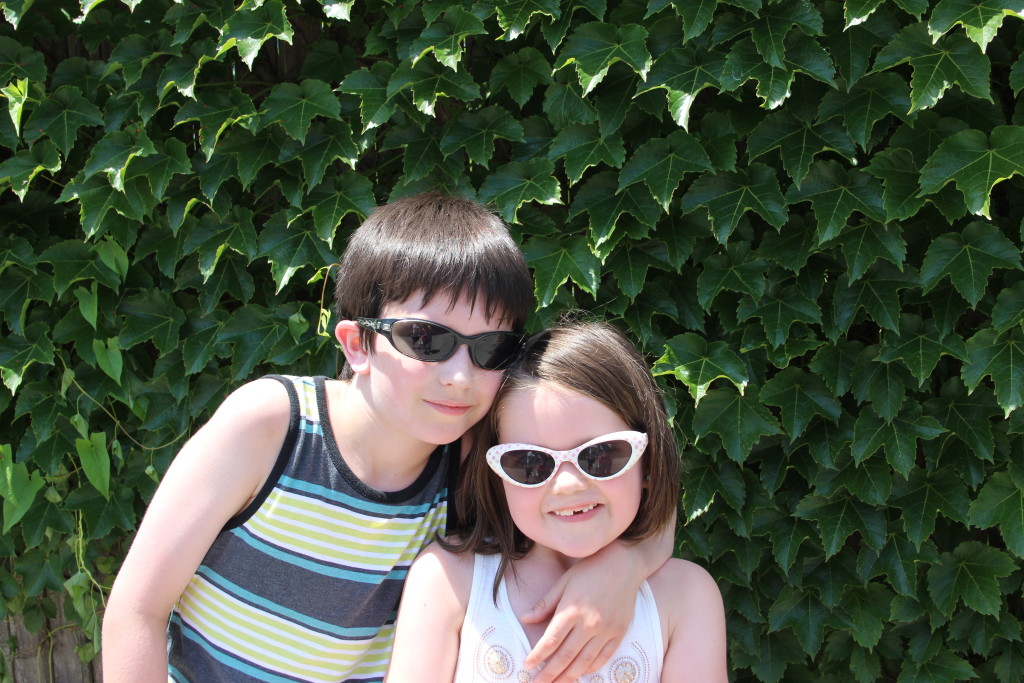 Believe it or not, I've been criticized for putting sunscreen on my kids every single day. I guess some people think that it's no big deal for a kid to have a sunburn. Personally, this blows my parental mind. Besides the fact that I don't want my kids to be in pain, sunburns in children increase the odds of getting skin cancer later in life. If there's anything I can do to prevent that, I'm going to do it.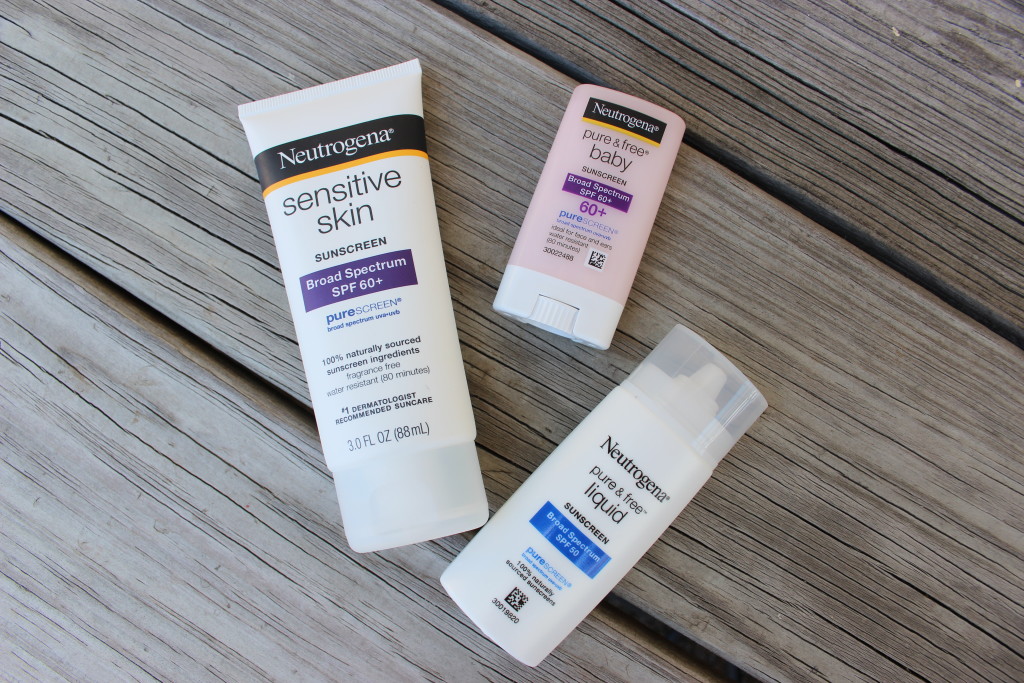 With these Neutrogena sun protection products that are gentle on sensitive skin, we know that we are doing everything we can to take care of our skin.
Click here to write a review on any of these sun products on the Neutrogena website. 
We're choosing skin health, are you?