While shopping for the holidays, I could not resist buying the bareMinerals Hot to Trot Lipgloss Set at ULTA!  It was $25 and includes 6 Marvelous Moxie lipglosses (mini size .07 fl oz).  These glosses all have a peppermint scent along with a cooling sensation when you wear them, thanks to the real Peppermint Oil in the ingredients.  They are all ultra-comfortable on the lips, thanks to the Shea Butter and Avocado Butter.  This set of  6 has a nice range of shades, too!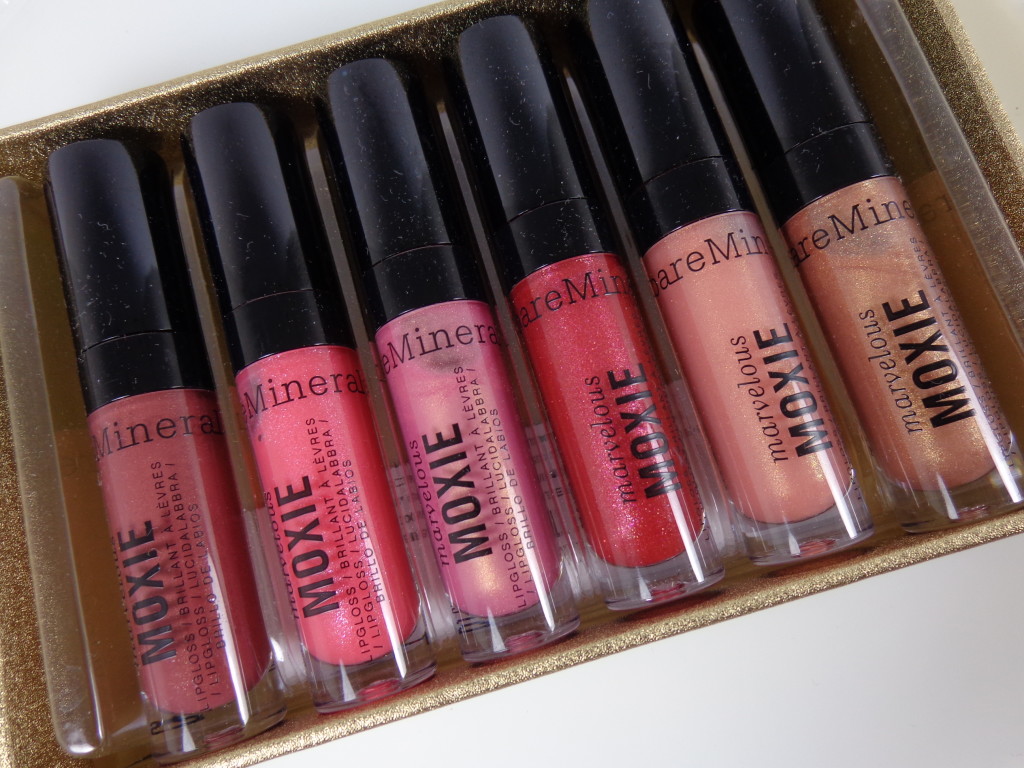 Shades included:  Maverick (rosewood shimmer), Crowd Surfer (cotton candy pink), Smooth Talker (golden pink), Firecracker (candied apple), Smarty Pants (shimmering shell), Dreamer (golden sand)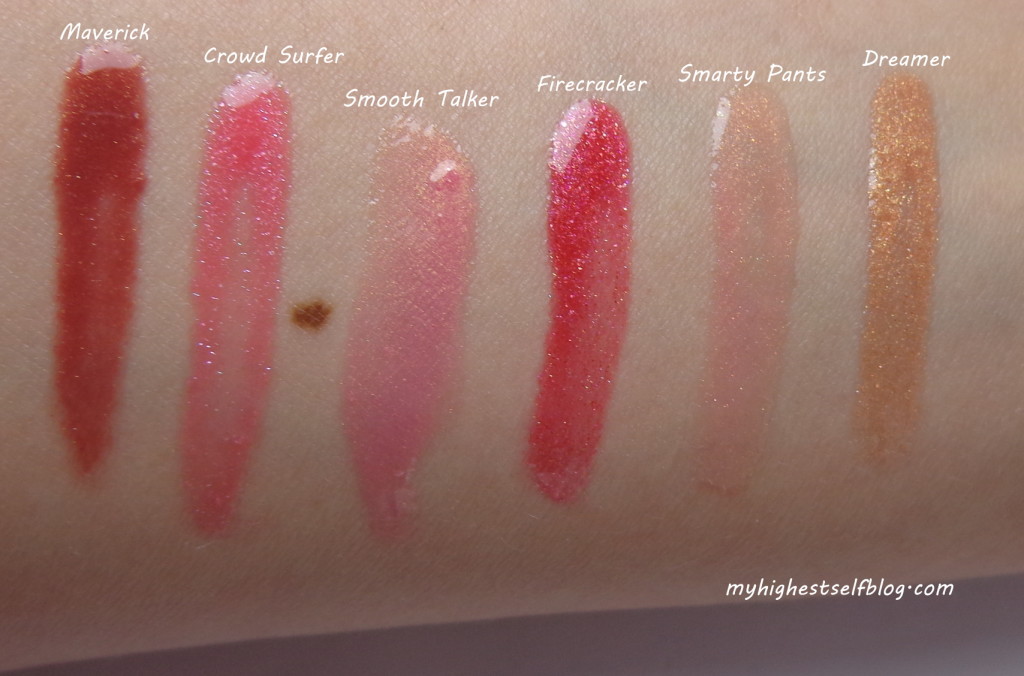 If I was forced to pick a favorite, I would have to choose Smooth Talker, I love a golden pink!  I actually love all 6 of these though, I think they are universally flattering.  bareMinerals rocks this lipgloss set!
Products purchased by me.
I could not find bareMinerals Hot to Trot ($25) for sale online anymore as this was a holiday set.  Sorry!  bareMinerals is sold at Sephora, ULTA, Macy's, Nordstrom, Dillards, and fine spas and salons nationwide.
What are your thoughts on this set?