Not too long ago, I finally went to my local Bed Bath & Beyond to check out their beauty selection. I am always reading that makeup collections often show up there first before drugstores.  I found some new collections but most items were cleaned out. I did manage to pick up a limited edition item – Maybelline ColorSensational Lipstick in Refined Red.  It is from the Gilded Gold Collection.  This was the only item left in the display so I bought it.
I was hopeful that Refined Red could become a new favorite red but I actually HATE how this shade looks on me.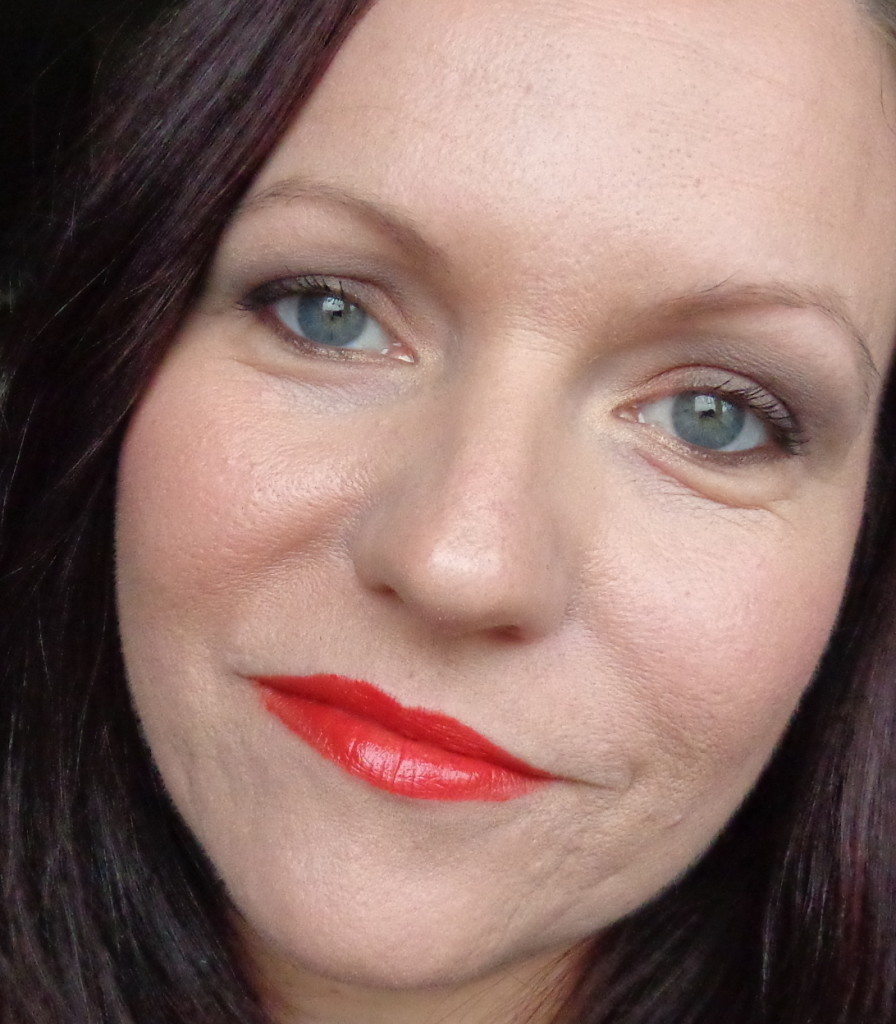 It looks like such a beautiful red in the tube but shows up looking too orange. Bleh!  The pigmentation is quite fabulous but the feel is not very moisturizing. I don't mind that from other Maybelline lipsticks in shades that I love but this one just won't do.  I am still on the look-out for the rest of the Gilded Gold Collection!
What do you think of Refined Red, yay or nay?