After seeing swatches on Project Swatch, I was convinced I needed to pick up a few Perfect Pout Lipsticks from the Wet n Wild Fergie Centerstage Collection.  I was so happy to find a stocked display at my Walgreens.  I purchased Fuchsianista, Saraghina, and Penthouse Sweet.  Spoiler alert:  At just $3.49, Perfect Pout Lipstick is one of the longest-wearing and inexpensive lipsticks I own.  I am in love!  (Stay tuned for a FOTD post featuring Fuchsianista!)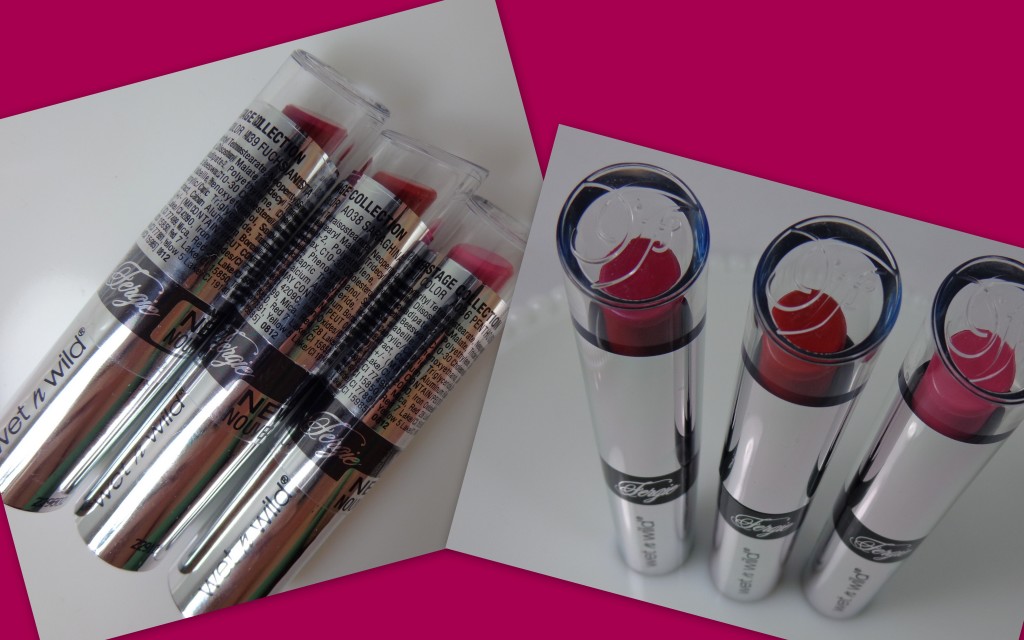 I love the silver packaging with Fergie signature and fancy caps.  I also love that the lipsticks are sealed with peel-off labels instead of the sticky labels.  The last couple of Wet n Wild lipsticks I purchased had sticky labels and the residue would not come off.  So gross.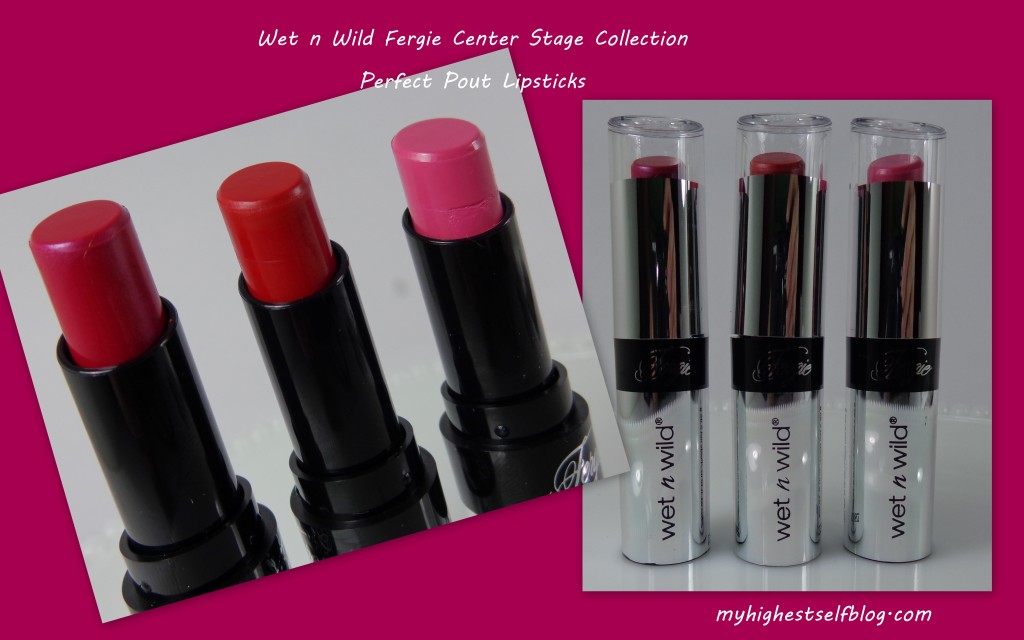 Below is just ONE swipe, can you believe the color on these?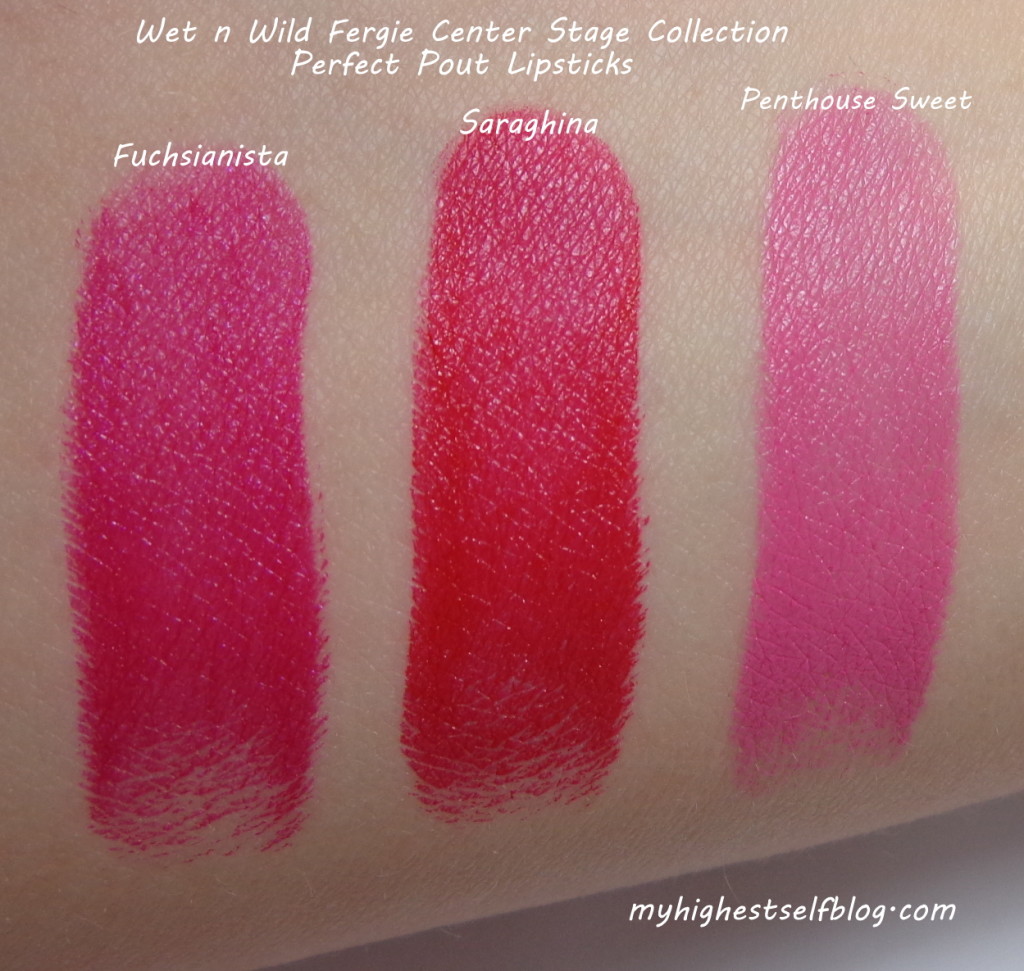 I was absolutely drawn to Fuchsianista, it is that blue-flash fuchsia shade that I fall for!  I found it easy to apply but I needed to use a lip brush to start as the color is SO pigmented.  The more precise the application the better these will look.  For me, the Perfect Pout Lipstick behaved like a long-wearing matte lipstick.  Yet, it does have shine!  Not gloss, but shine.  Color is ultra-saturated and I could not stop staring at my lips!  I love how this formula adhered to my lips, filling in lines and made me feel so confident in my look.  There is no taste/scent which is a good thing also.
My Rave:  I wore Fuchsianista (applied in 2-3 coats) for 8 hours out to a family party, where I ate two times and drank water, soda, and coffee.  Fuchsianista stayed put and showed VERY minimal signs of wear only on the inside edges of my lips.  This lipstick stayed put!  I was extremely impressed by the wear and over-the-moon about the color.  The only minor downside:  My lips did feel the need for some lip balm at the end of the day.  Yet, I did not have that uncomfortable feel during the 8 hours of wear.  Hey, I can deal with a little lip balm at the end of the day for these lipsticks!
Overall, I am beyond happy with the color saturation and impressive wear, feel, and look of the Wet n Wild Fergie Perfect Pout Lipsticks!  I will absolutely go back and purchase more shades from this line before they are all gone.  Walgreens, $3.49.
Products purchased by me.
Have you seen the Wet n Wild Fergie display yet?  Have you purchased?  If so, what did you think?