It has been another crazy week here, with not much time to get way too many things done!  I hope you enjoy these swatches of Ziv from the Zoya Ornate Collection, it is a stunner!
I believe this was just 2 coats of Ziv (plus top coat), a gorgeous and super-reflective gold metallic: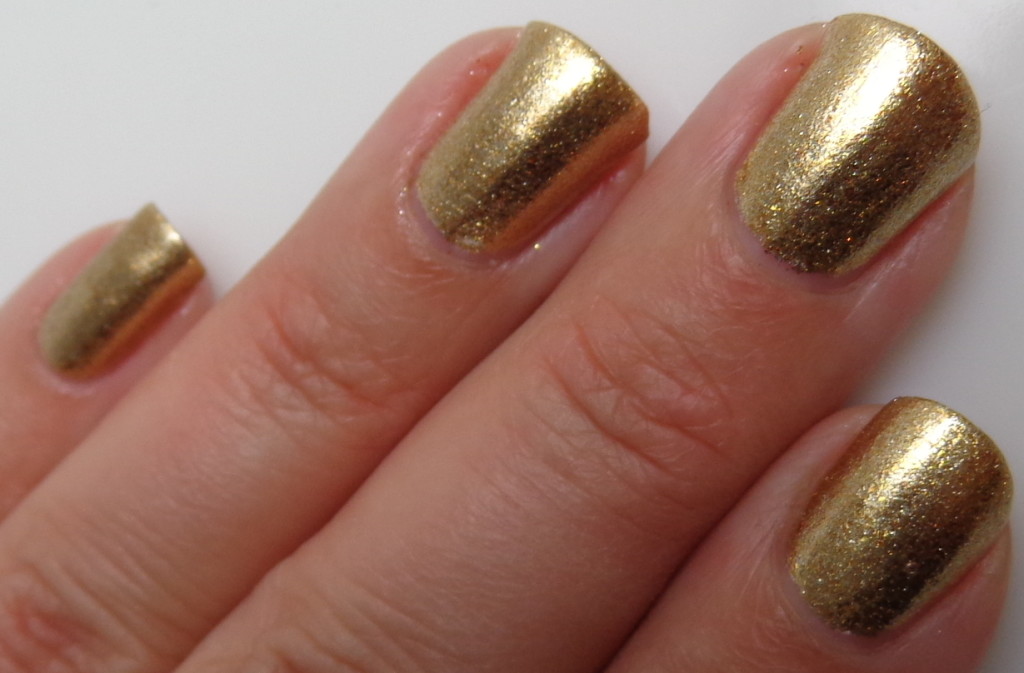 FYI,  the 3 FREE nail polish offer from Zoya is working, I already placed my order!  I got 3 older colors and 1 of the new PixieDust polish and only paid $19.00 ($10.00 for shipping, $9.00 for the PixieDust).  Not too shabby!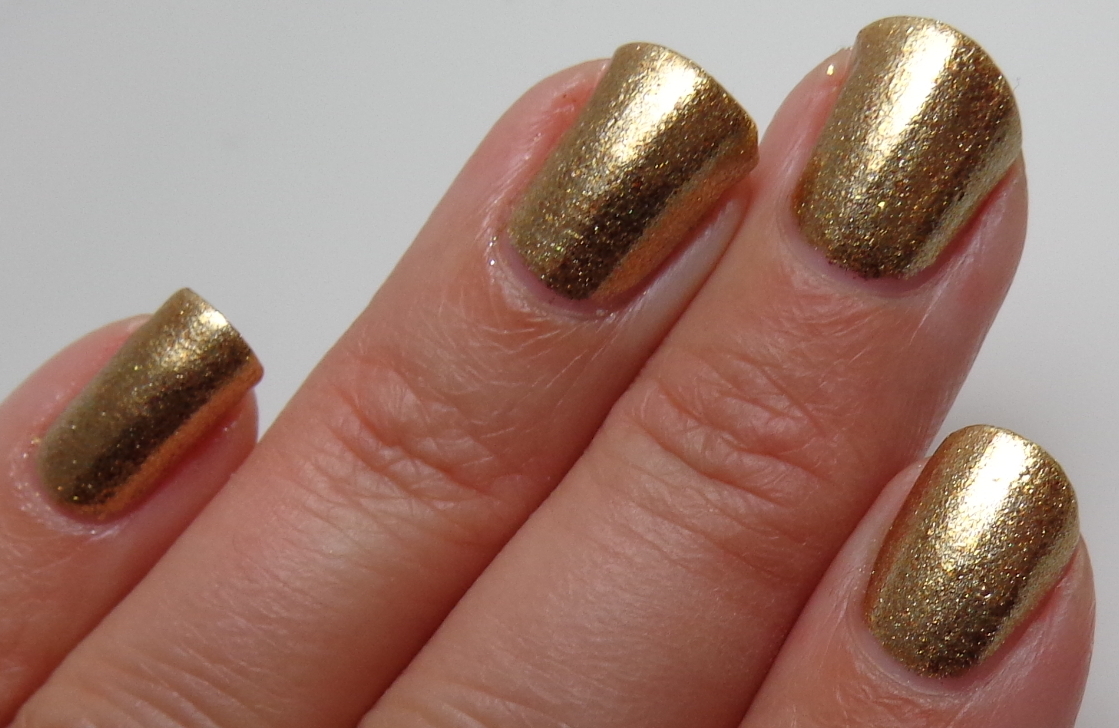 Product purchased by me.
What do you think of Ziv, from the Zoya Ornate Collection?