About a week ago during on one of our Target trips, we spotted all the latest in outdoor entertaining pieces.  I love how the offerings change every season and that the items are durable and in so many color palettes.  The Sun pattern on these caught my eye right away and I knew that the placemats would come home with us!  There was a similar option available but in blues and greens. Oh, and this splatter pattern was SO hard to resist!  You could certainly use all of these items for indoor entertaining as well.
So we bought four placemats:
Four plates: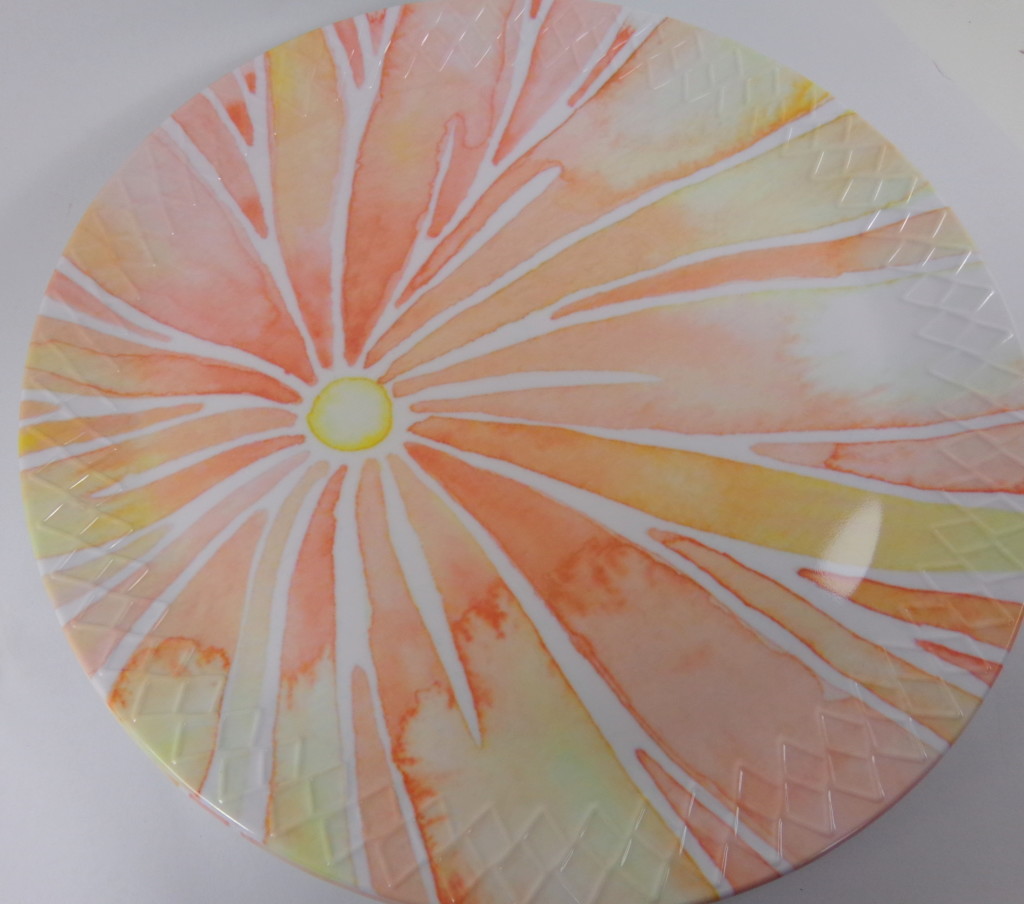 and one circular serving tray: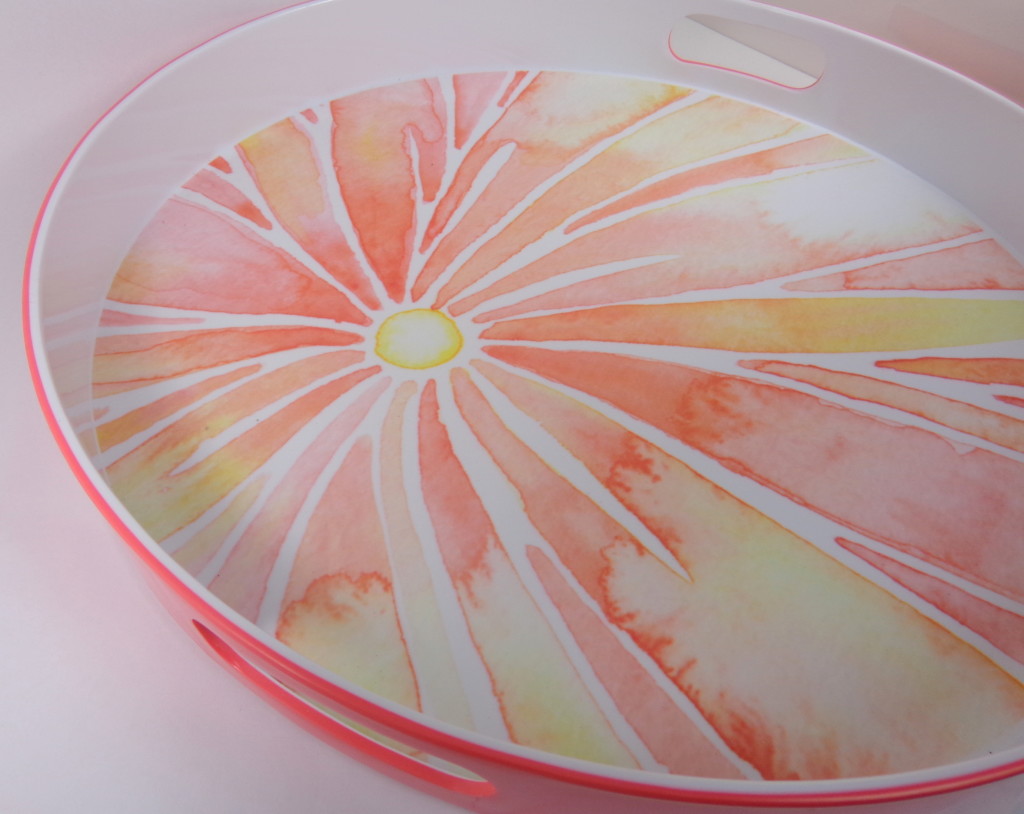 The gorgeous colors and pattern in these new items from Target just spoke to me, what can I say?  We love to cook on the grill and eat our dinner outside on the patio in the Summer.  I can't wait to put these to use!
Placemats (100% cotton), $2.99 each; Dinner Plates (melamine), $1.99 each; Serving Tray (melamine), $11.99.  Available in Target stores.  Some items available online:  placemats priced at $14.99 for a set of 4; dinner plates, $16.99 for a set of 8.
All products purchased by me.
What do you think of the newest offerings from Target?