As a blogger, I get the opportunity to attend a lot of fun events and that requires me to be well-dressed to present myself in the best way.  In the past, that would mean planning at least a week ahead to make sure that certain pieces were dry cleaned and ready to go on the day of the event.  I'm happy to say that I now have the freedom to plan my outfits just one day in advance with Dryel!  In case you are not aware, Dryel is an at-home dry cleaner that is easy to use and keeps clothes looking newer, longer.  With Dryel, I can refresh my clothing at home in just 15 minutes and deep clean in just 30 minutes…all in the comfort of my own home!  Did you miss my last Dryel post?  If so, check it out here to get all the details, including what's in each kit and exactly how it works.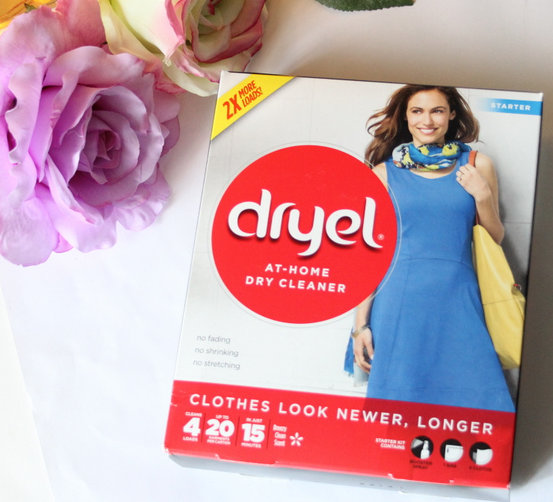 I love the total freedom of using Dryel over the dry cleaner.  I don't have that fear of getting an event invite with just two days to prepare.  I can now say YES to those last-minute invites because I know Dryel has my back!  I'm not only saving money, but I'm no longer on the dry cleaner's time frame.  I say when my clothes get clean.  I always have my wardrobe at my disposal, clean and fresh.  Nothing better than that!
Now I can spend more time deciding what accessories to wear, picking out a new jewelry piece, or a new lipstick.  Who can argue with more freedom to shop!  
Today's conversation is sponsored by Dryel, all opinions are my own.
Have you tried Dryel yet?  Are you ready to have freedom from the dry cleaner?