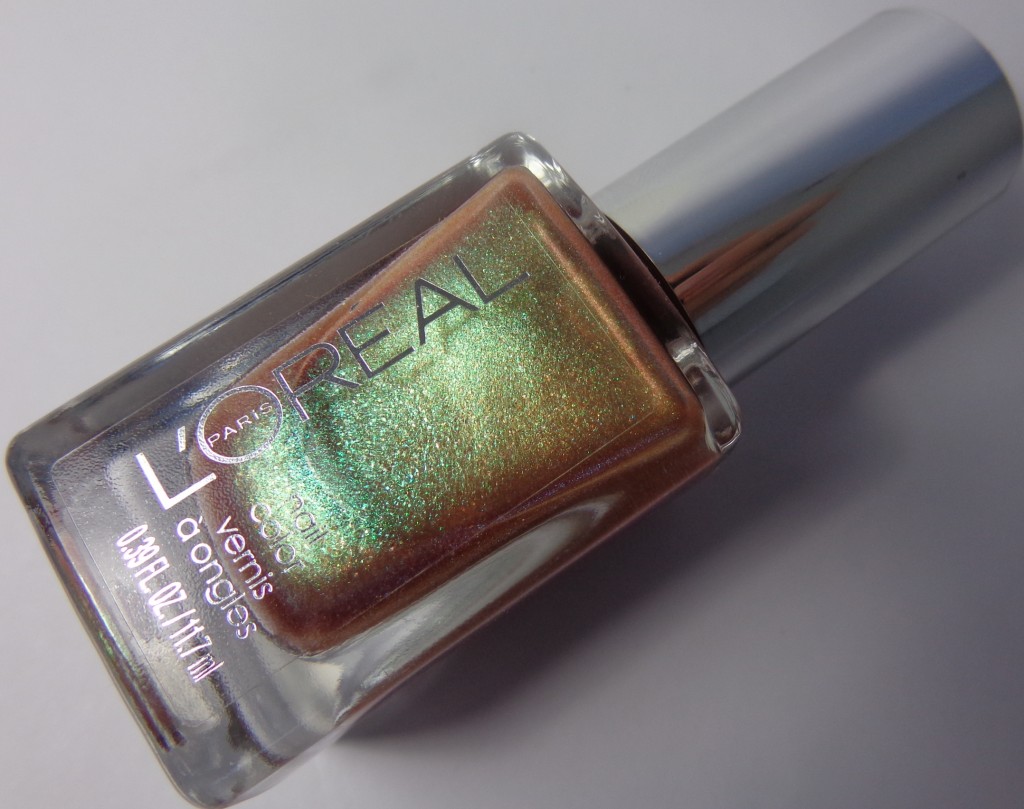 When I saw the L'Oreal Project Runway display at Walgreens, I was immediately drawn to The Temptress' Power!  Those little color-changers have my heart.  I am a huge fan of L'Oreal Nail Color and this one went straight to the top of my favorites list!  This one is limited edition, so if you love it you better get yours soon.
First photos are in artificial light: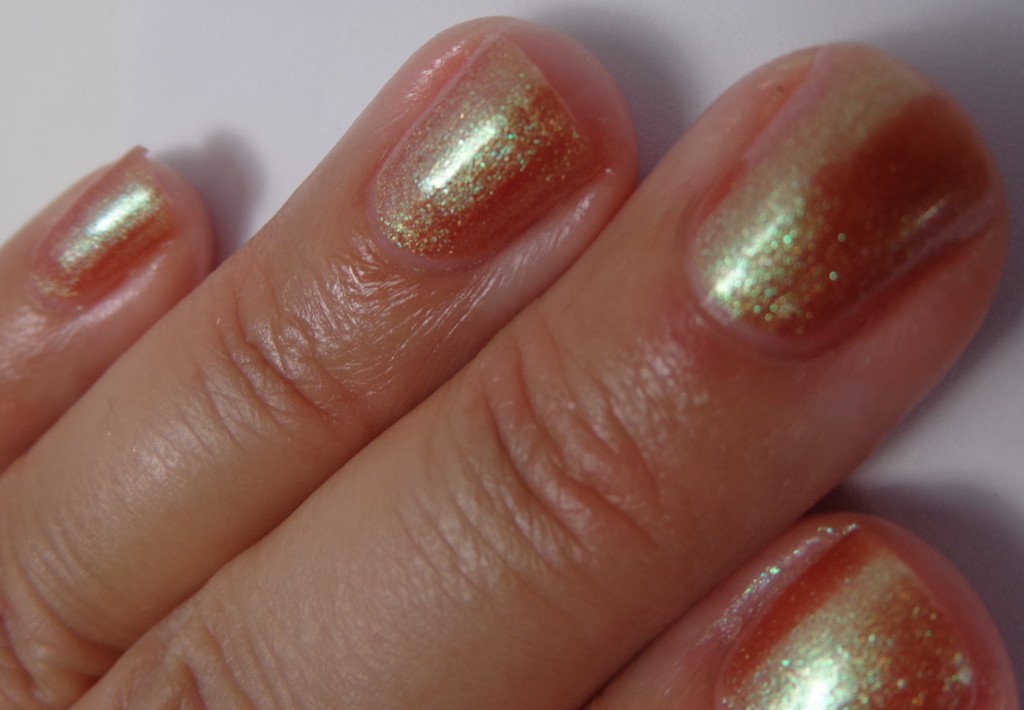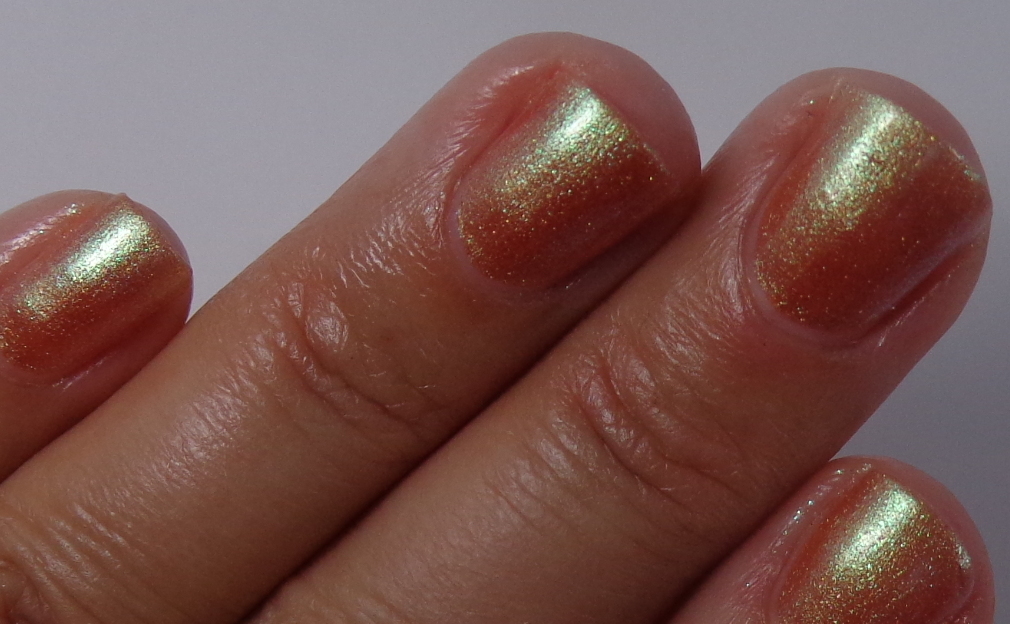 In direct sunlight…WHOA, BABY!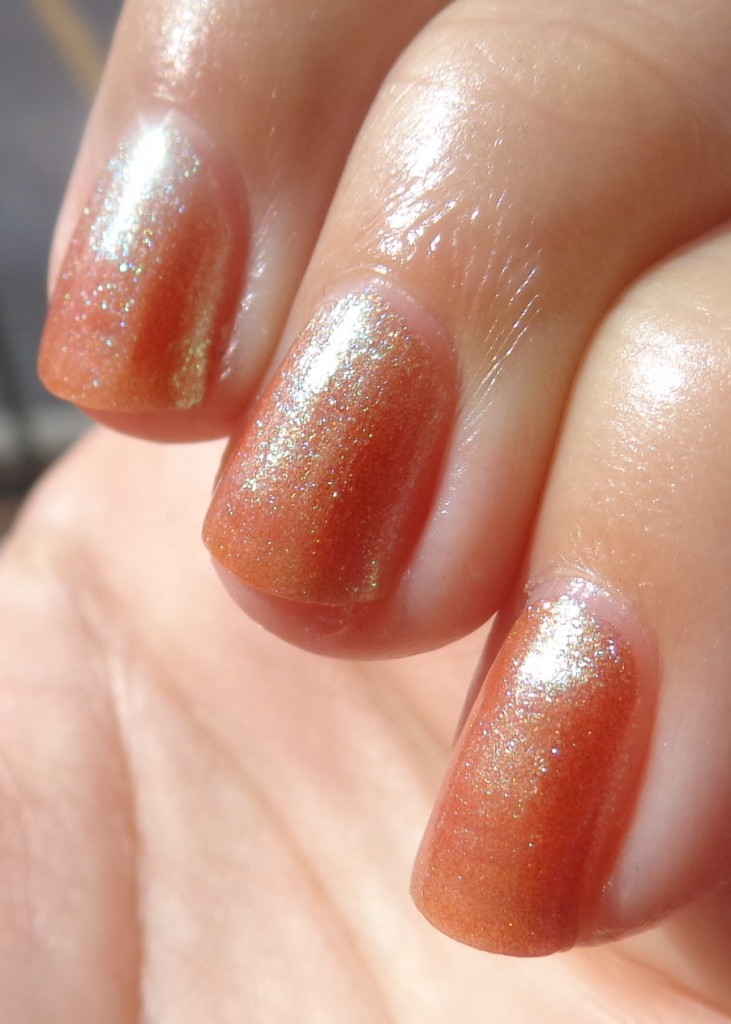 I decided to try The Temptress' Power as a top coat on a few China Glaze colors to see what else it could do.  I chose greens, browns, and black:  Gaga for Green, Westside Warrior, Street Chic, and Stone Cold.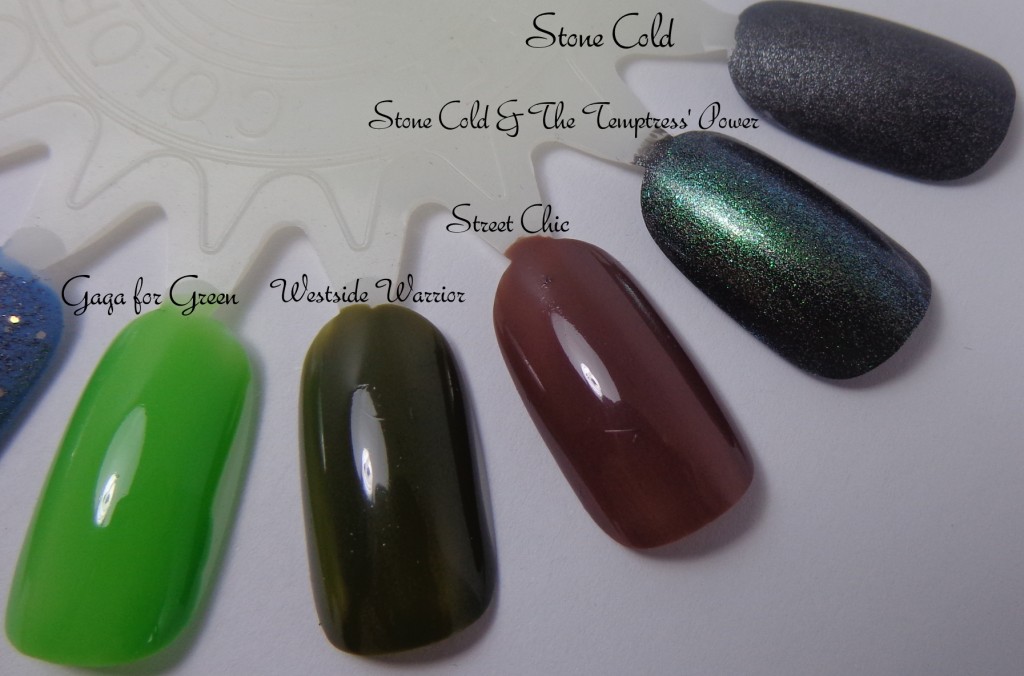 Woohoo!  I am loving the effects on all of these colors! I think my favorite is with Stone Cold since I really disliked that polish to begin with.  A layer of The Temptress' Power makes it all better :).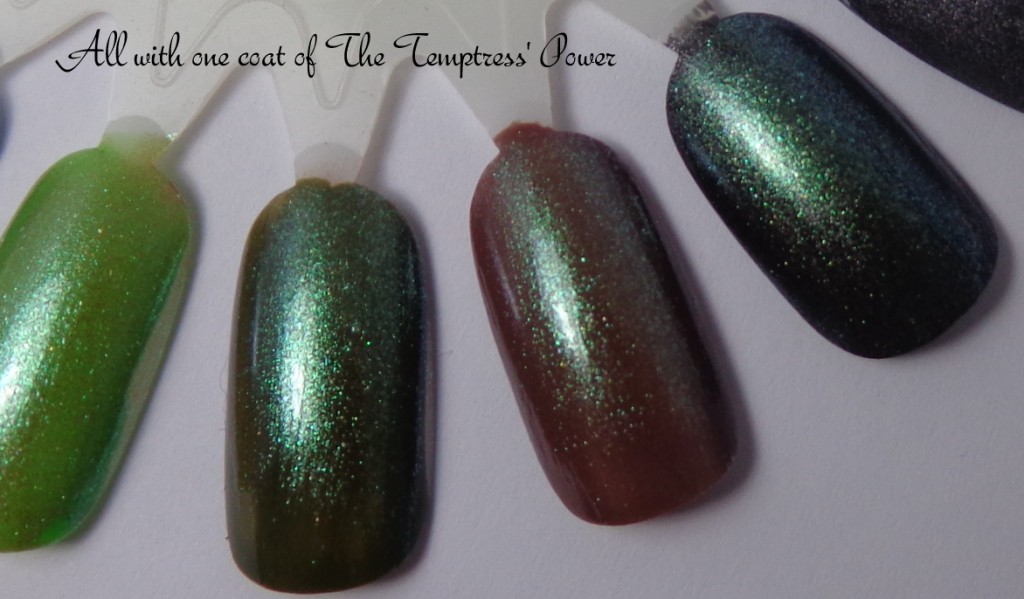 I am super happy with The Temptress' Power, it is gorgeous on it's own and works to make a ton of other nail polish the best that they can be!
Disclosure: I purchased this product.
What do YOU think of The Temptress' Power, tempting or not?