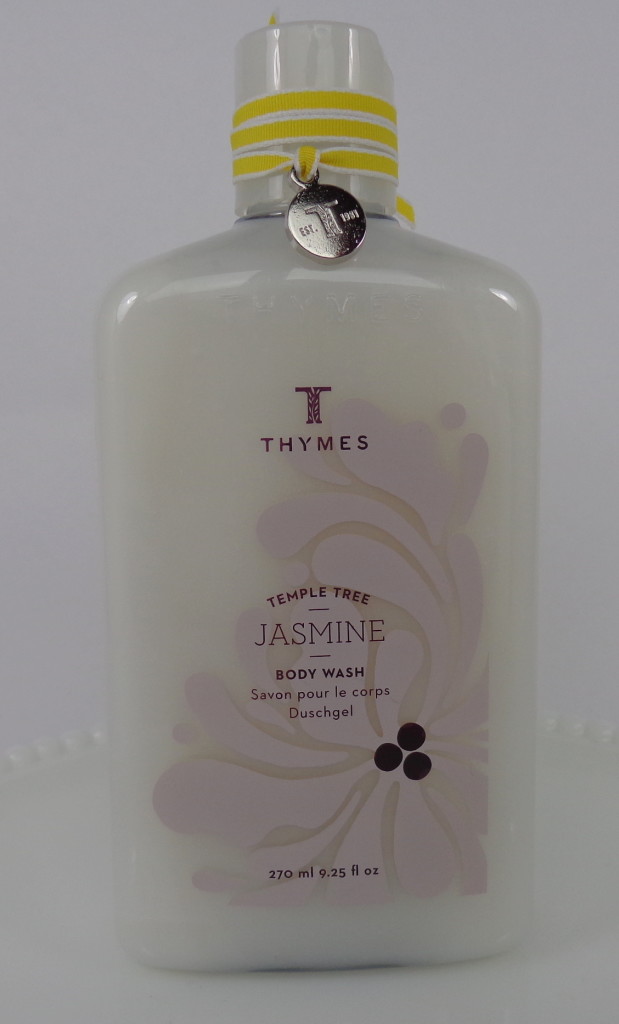 It has been a while since I last encountered such an intensely fragrant body wash like Temple Tree Jasmine from Thymes.  While I adore Jasmine, the combination of Temple Tree blossom, Honeysuckle, Ylang Ylange and Damask Rose put this one over the top.  This is no light floral, it is a very fragrant body wash.  I liked it a lot but I know some are not fond of strong scents.
What I enjoy the most about this body wash is its moisturizing abilities and wonderful lather.  It is very creamy and produces a ton of suds.  Ingredients like Monoi Butter, Coconut Oil, and Madonna Lily Extract make for a super hydrating body wash.  I would consider this brand another luxury favorite of mine!  Be sure to check out the entire Jasmine Tree collection.  Thymes.com, $19.00
Products received from PR for editorial consideration, all opinions expressed are my own.
What do you think of very fragrant body washes, yay or nay?