This Summer I have really been stepping up my game with regard to my fitness. I have joined a gym (gasp!) and look for any opportunity to get moving when I am outdoors at all. Since I work at home, I am sitting in front of a computer or laptop for more hours each day than I'd like to admit. That's why it was imperative that I pledge to get more proactive in my physical fitness. So far, I have been pretty successful in getting two hours (or more) of exercise both indoors and out. My typical weekday schedule usually starts with an hour and a half at the gym. I am up SO early to get that done before Ray has to go off to work, but it has been so worth it. After that, I work on getting the kids breakfast. Then, I will get my blogging and social media work done for the next few hours. By noon I am heading out with the kids to one of our local parks and then to the splash pad so they can enjoy the warm weather. We have so many great parks near us and we frequent them all throughout the week.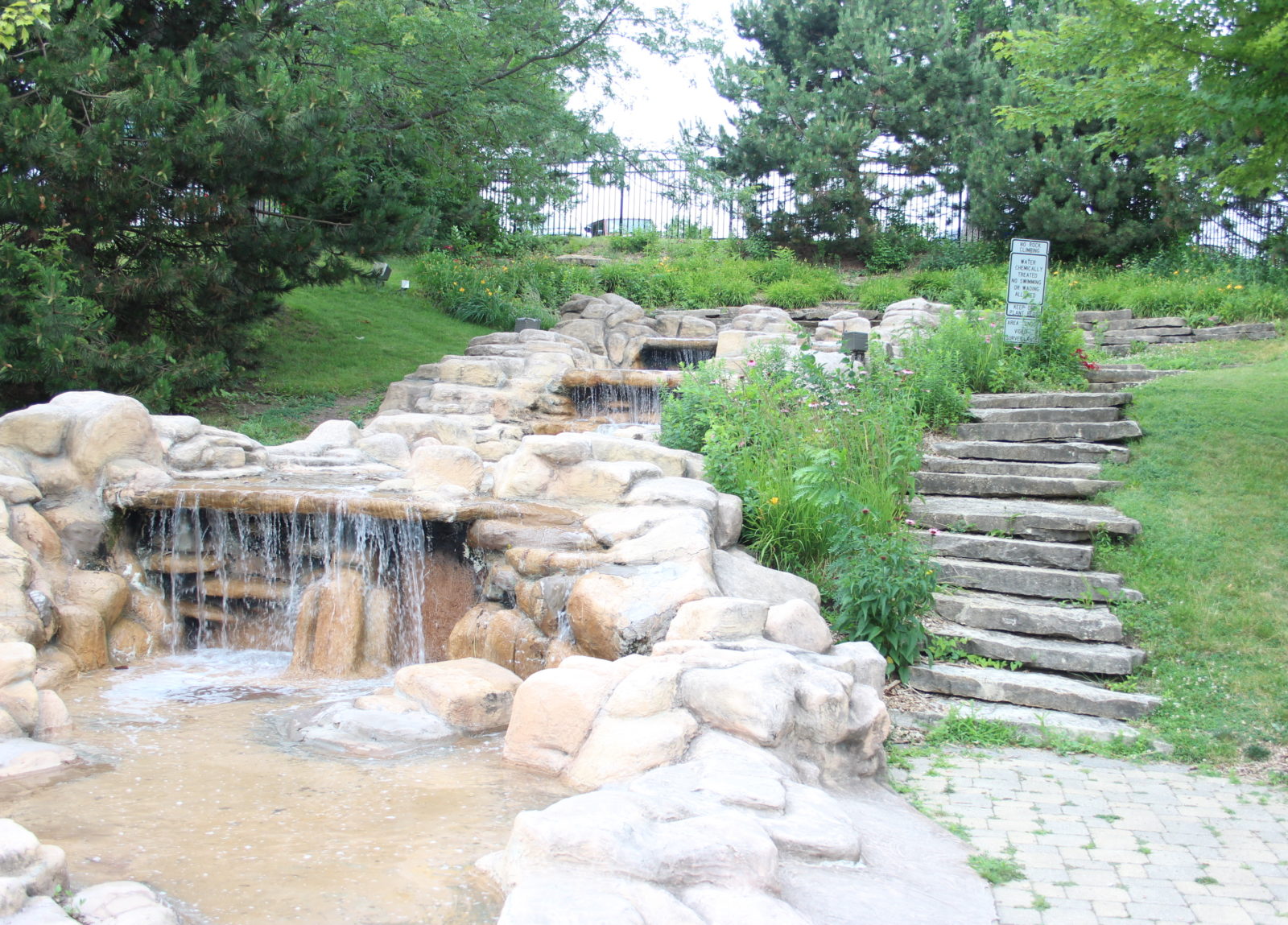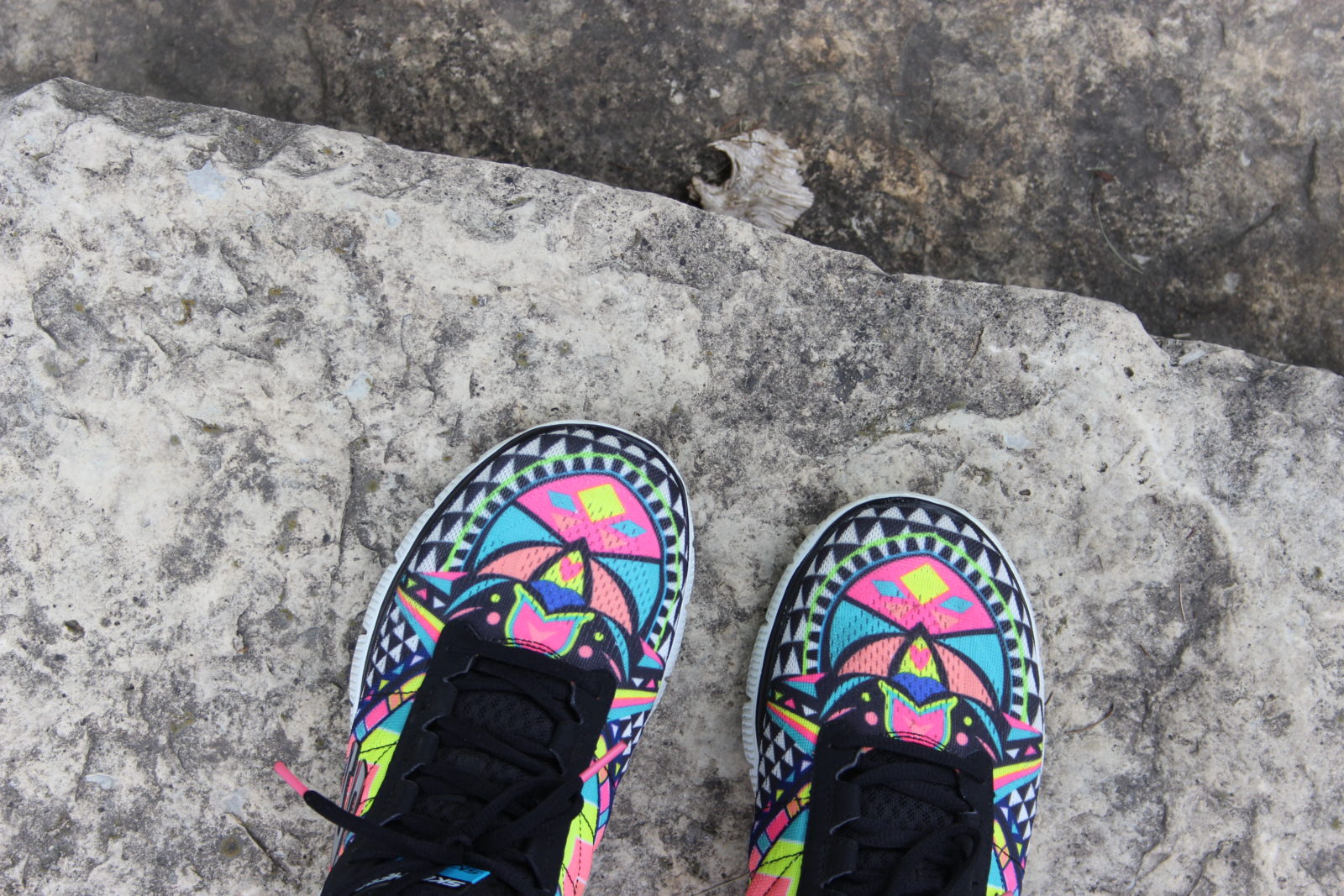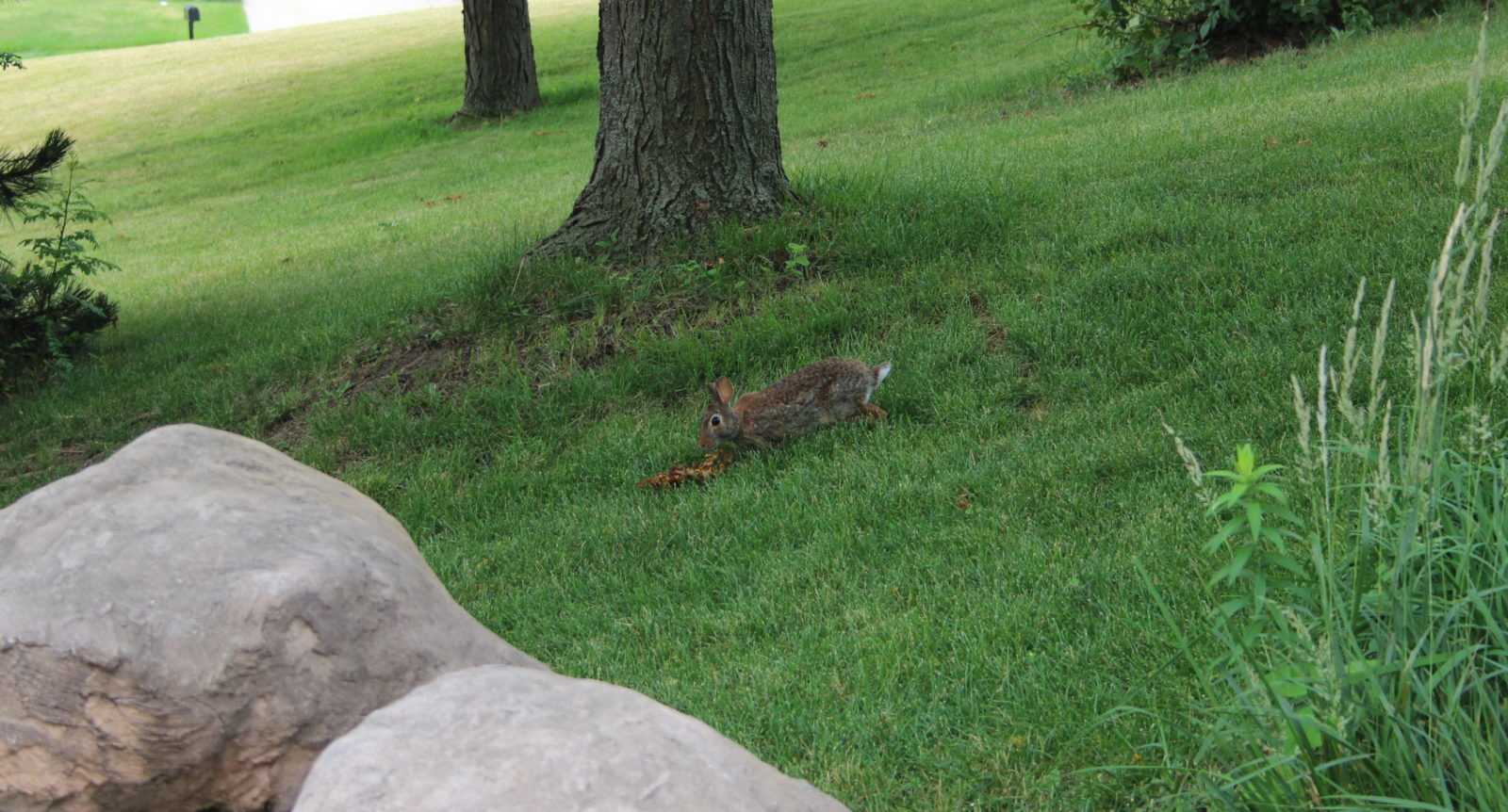 My personal favorite is a park near us that not only has a playground but also a walking path and a pretty waterfall! I love walking up the steps and taking in the sights from above. We saw a cute bunny hopping around there just the other day! There are several places to sit and this is my ultimate spot to take time to refresh. My days are full and taking time to unwind and enjoy the summer breeze and collect my thoughts is much-needed.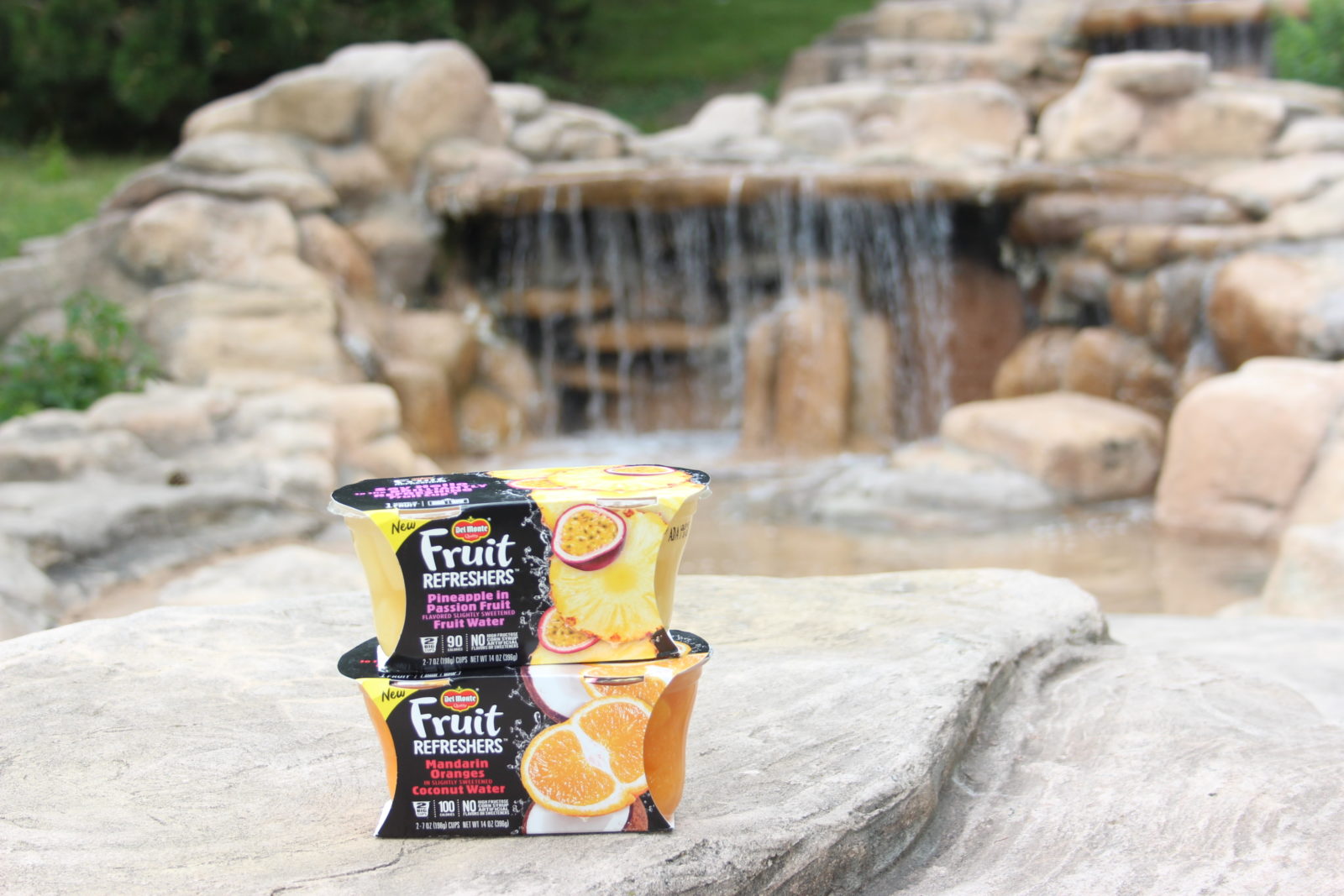 On one recent day at my favorite park, I brought along new Del Monte Fruit Refreshers. If you haven't seen these yet, boy are you in for a treat! They combine chunks of yummy fruit with slightly sweetened flavored fruit waters to make one awesome snack! Finally, a healthy adult snack option that tastes absolutely amazing.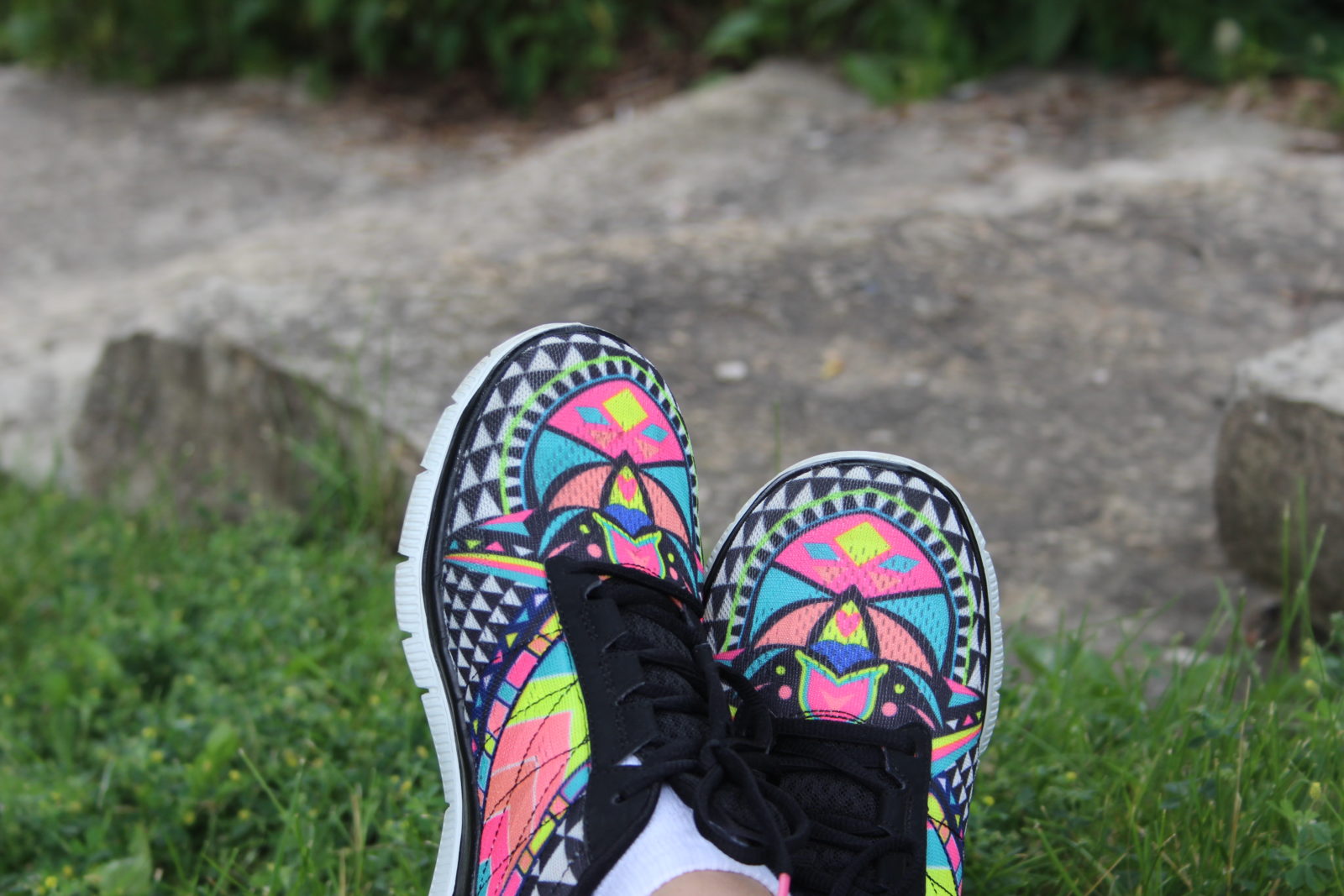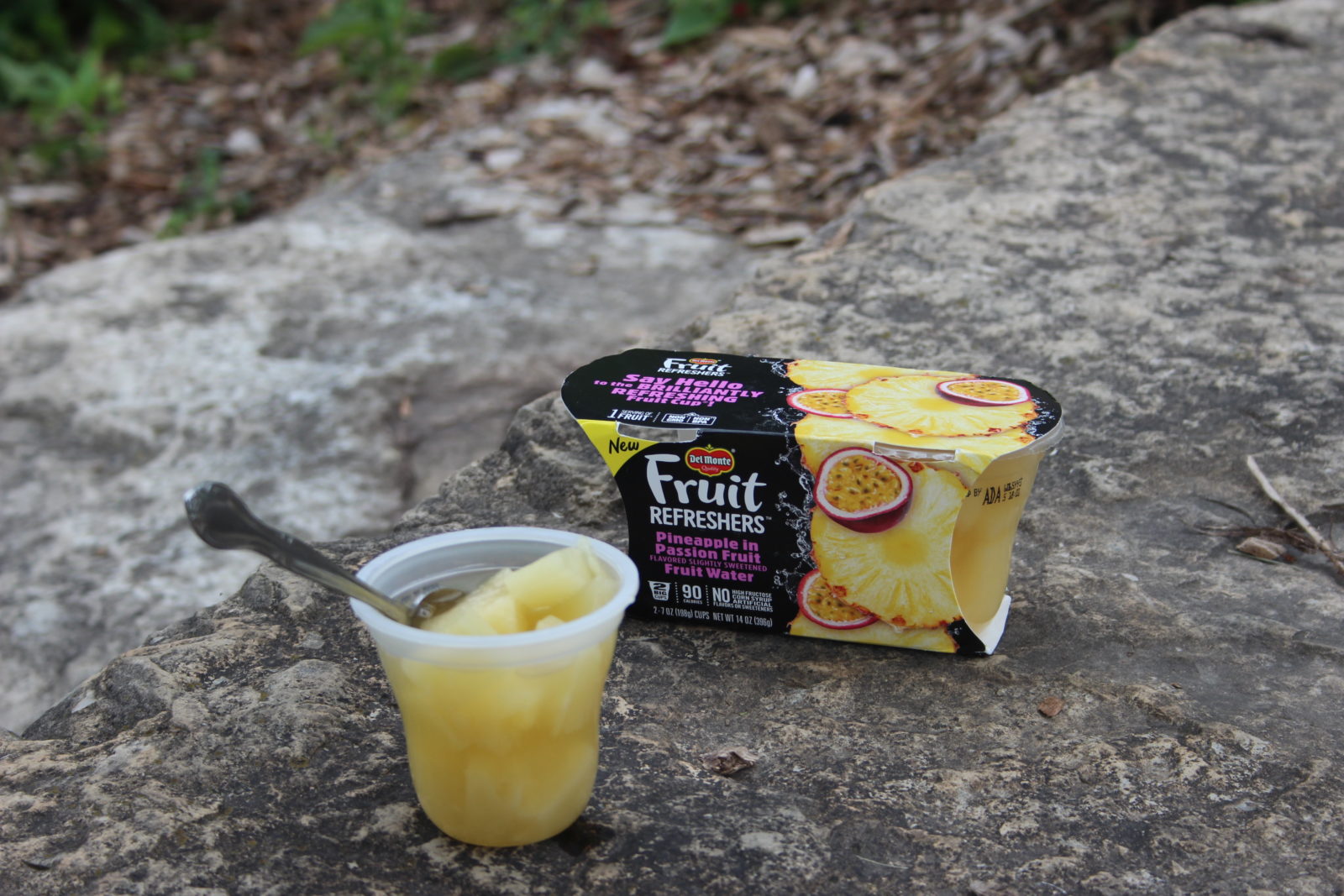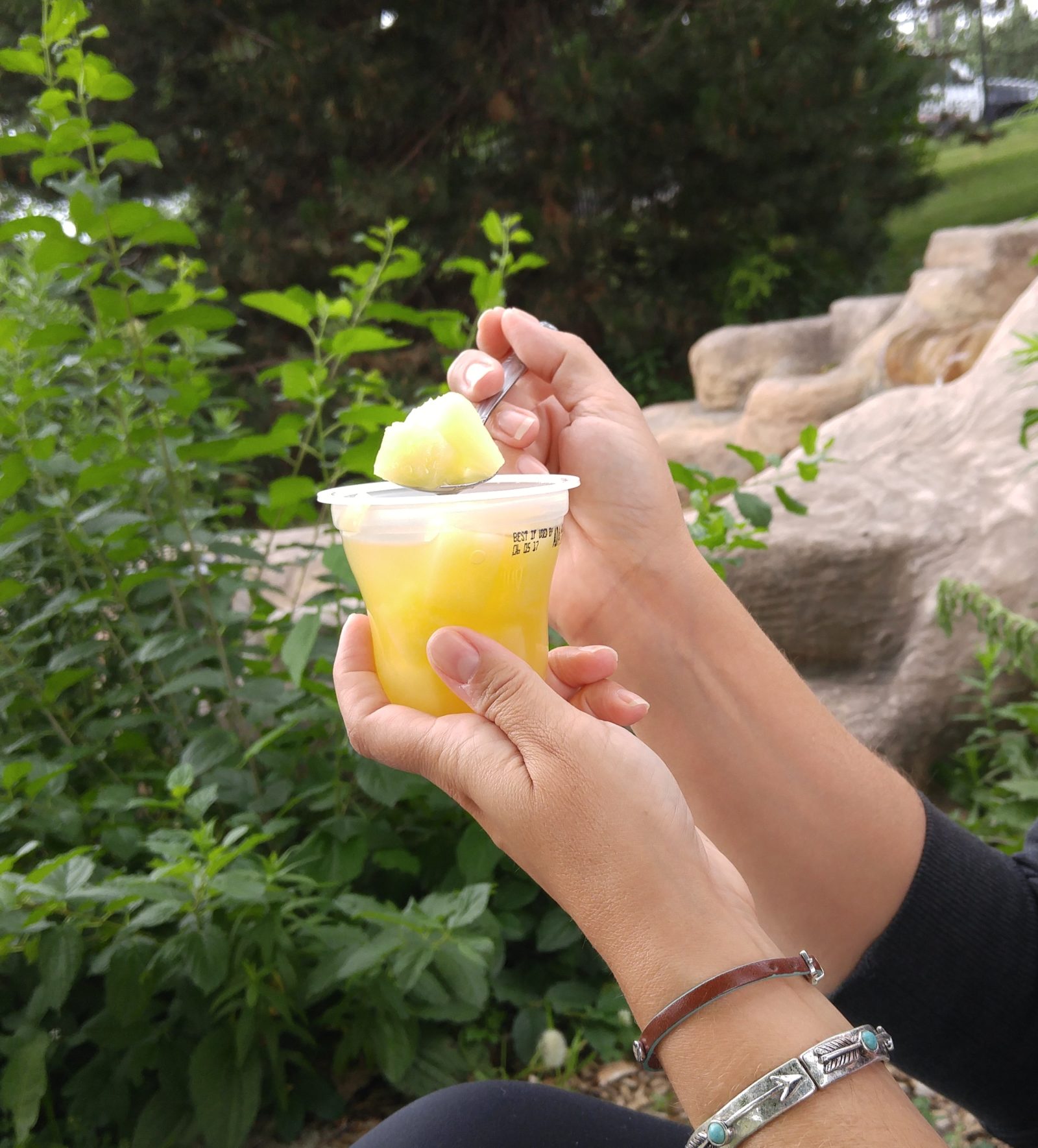 This first ever fruit cup made just for adults is the perfect refreshment for any time of day. These days, I am loving the Delmonte Fruit Refreshers as a Summer treat after my workout or as a snack at the park. I know they will stay a part of my routine as an afternoon snack through any season. With one serving of fruit, no high fructose corn syrup, no artificial flavors or sweeteners, and only 100 calories, these snacks help keep me on track with staying healthy. The best part is the taste! Oh my gosh, Fruit Refreshers are so good! Pineapple in Passion Fruit and Mandarin Oranges in Coconut Water are both sweet and light at the same time. Totally refreshing!
Delmonte Fruit Refreshers are available nationwide, be sure to join the conversation online with hashtag #TimeToRefresh!
Connect with Delmonte Fruit Refreshers: Delmonte.com, Instagram, Facebook, Twitter, Pinterest
What's your time to refresh?
This is a sponsored conversation written by me on behalf of Del Monte. The opinions and text are all mine.