Shopping for a bra is right up there with shopping for a swim suit.  It is a real challenge!  It seems like I can try on 10 or 20 bras and maybe find one that has a great fit.  Have you ever tried on a few at the store, chose one to buy, then brought it home, only to find that you don't like the fit after all?  Me too!  While there is no truly fool-proof way to shop for a bra, I have a few tips to share.  I hope these tips are helpful when you are bra shopping.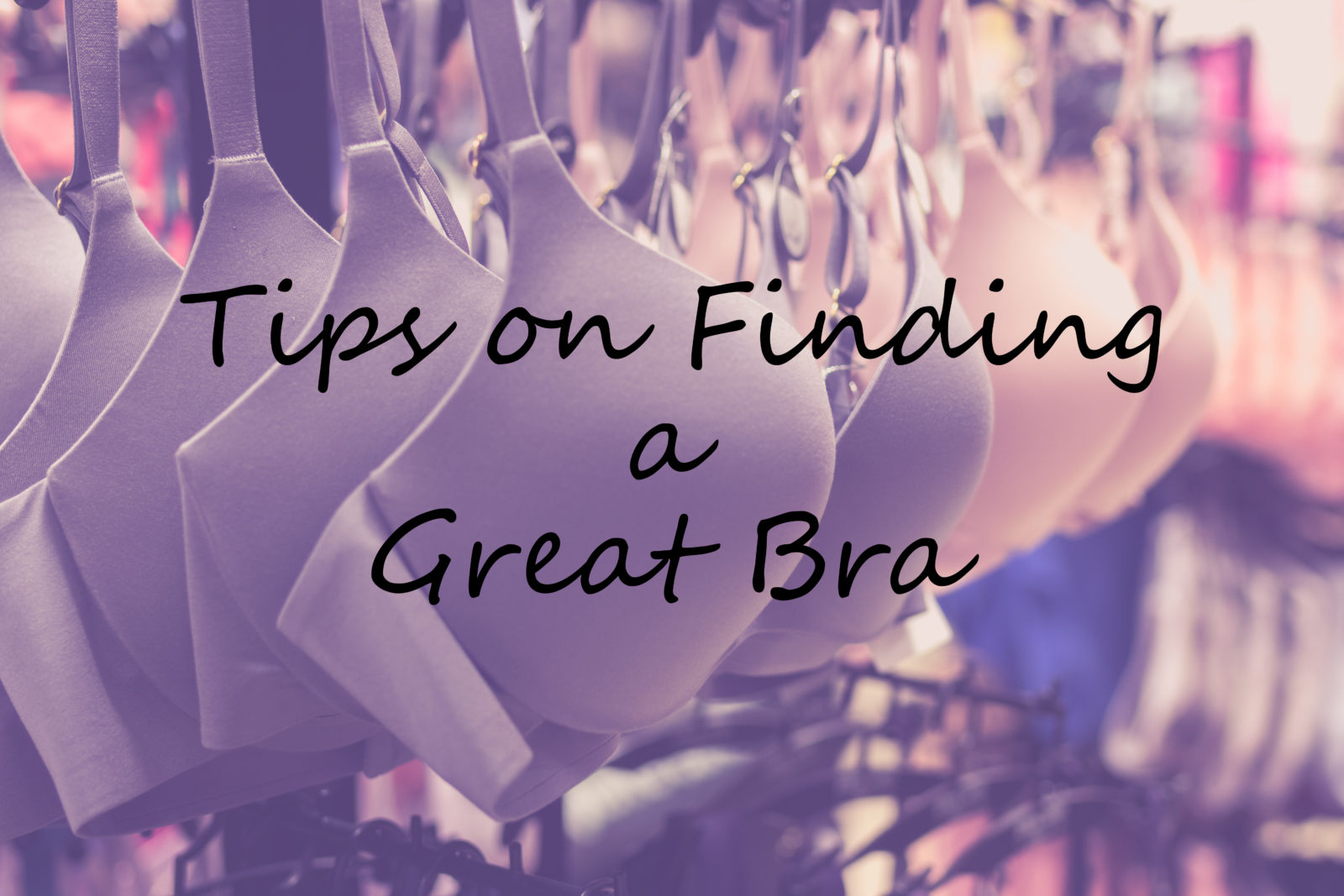 Know What You are Looking For
What I mean by "know what you are looking for" is know what type of fit/look you are going for.  There are SO MANY types of bras out there, at least start with asking yourself a couple of questions:  Do I want a bra with a little lift, or a lot of lift?  Do I want a bra that minimizes cleavage or maximizes cleavage?  This will put you in the right direction.
Write Down Your Wish List
Whether you are shopping in-store or online you should make a wish list.  How many bras are you looking for?  What colors do you need?  Do you need a racer-back or a convertible bra?  Do you love certain fabrics?  Do you love or hate underwire?  Do you want a padded bra?
Know Something About Yourself
As you shop for a bra, take your body into consideration.  Think about your size, are you a fuller busted woman?  Do you want full coverage style bra to keep the full bust in check?  If you are a smaller-busted woman, do you want full coverage, demi-cup style, or something even more minimal?  There are tons of options available, depending on the look and fit you are seeking.  Knixwear has several bra styles that can work for a variety of body types.  I'm loving the Longevity Bra for it's wireless and seamless style.
Be Open to Change
You should be open to change in the way of your bra size and fit.  The bra size you wore last year may not be what works for you this year.  Maybe your body has changed, maybe you had the wrong fit to begin with, or maybe your desires have changed.  I can relate to this in many ways as I have lost about 20 pounds over the past couple of years.  I no longer fit in my big, bulky padded bras.  Also, I no longer desire to wear those same styles.  Since I'm thinner, I feel comfortable wearing different styles of bras that I find to be WAY more comfortable.  Each woman is different, and we are certainly always evolving!  
Be sure to check Knixwear for the perfect bra for you.  You can even "build a set", with a bra, underwear and socks for a special price.  GIVE $15 & GET $15 – Refer a friend to Knixwear and they'll get a cool $15 off their first order. For every friend who places their first order, you'll get $15 in rewards. The more friends you invite, the more rewards you get.
What are some of your concerns when looking for a great bra?  Share your thought in the comments below!