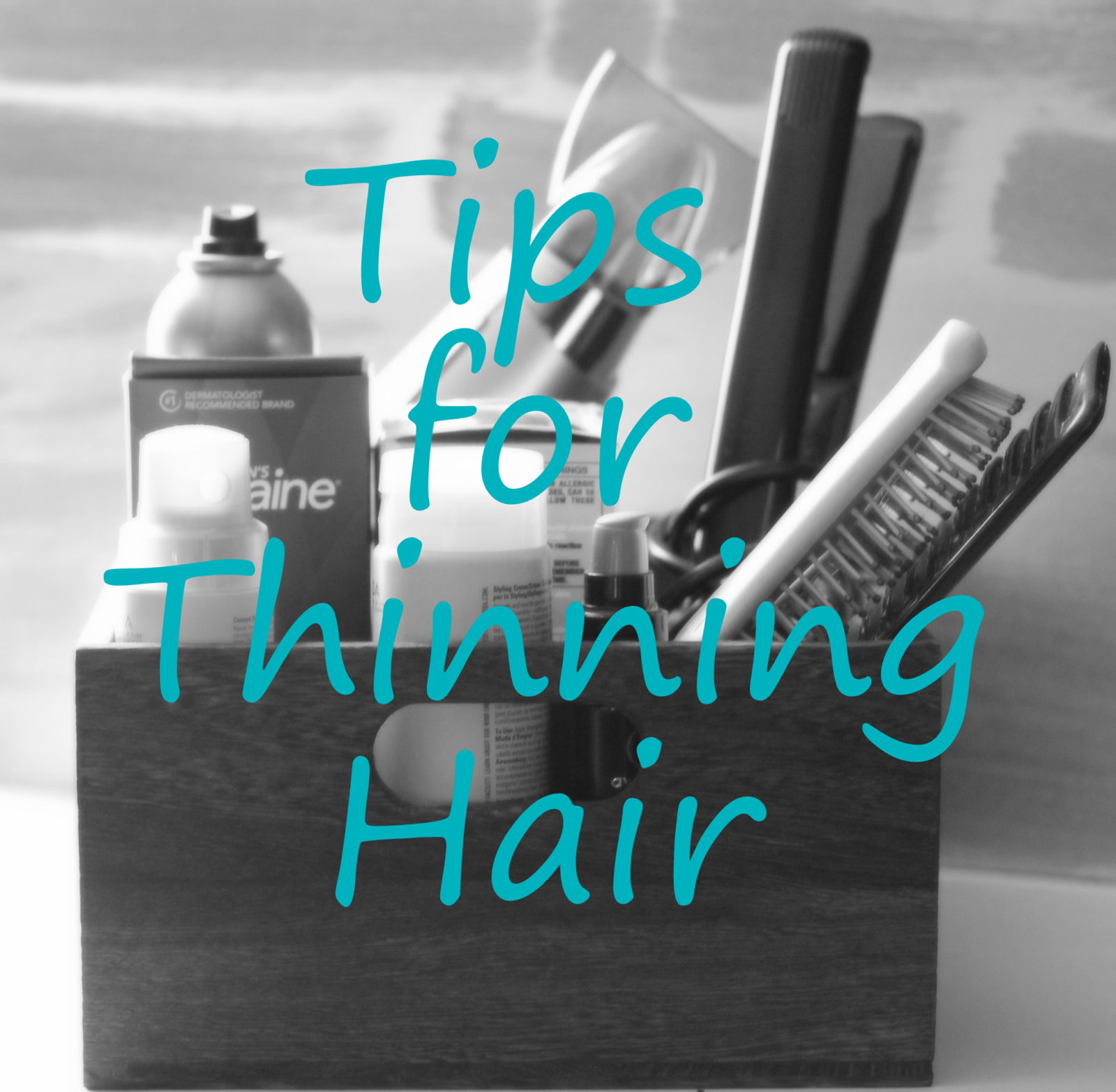 As a woman over 40, I know all too well the issues that women face as we age. There are mountains of products and tips on how to keep our skin looking brighter and younger. We can also find a makeup product to accentuate our best features any day of the week. A subject not always talked about is thinning hair and tips for treatment. Women's ROGAINE® Foam is a great way to be proactive in your anti-aging routine, it is applied to the scalp just once a day. Thinning hair is quite common, since up to 42% of women will notice some hair loss in her lifetime. I know that personally, I have both friends and family members who deal with thinning hair loss that is hereditary. If left untreated hair thinning can worsen as time passes and women can lose one-sixth of hair density in a 10 year span. Why not get a jump on those statistics and start a routine at the early signs of thinning? Hereditary hair loss is quite a normal part of aging, just like those crows feet! Here are a few tips for thinning hair: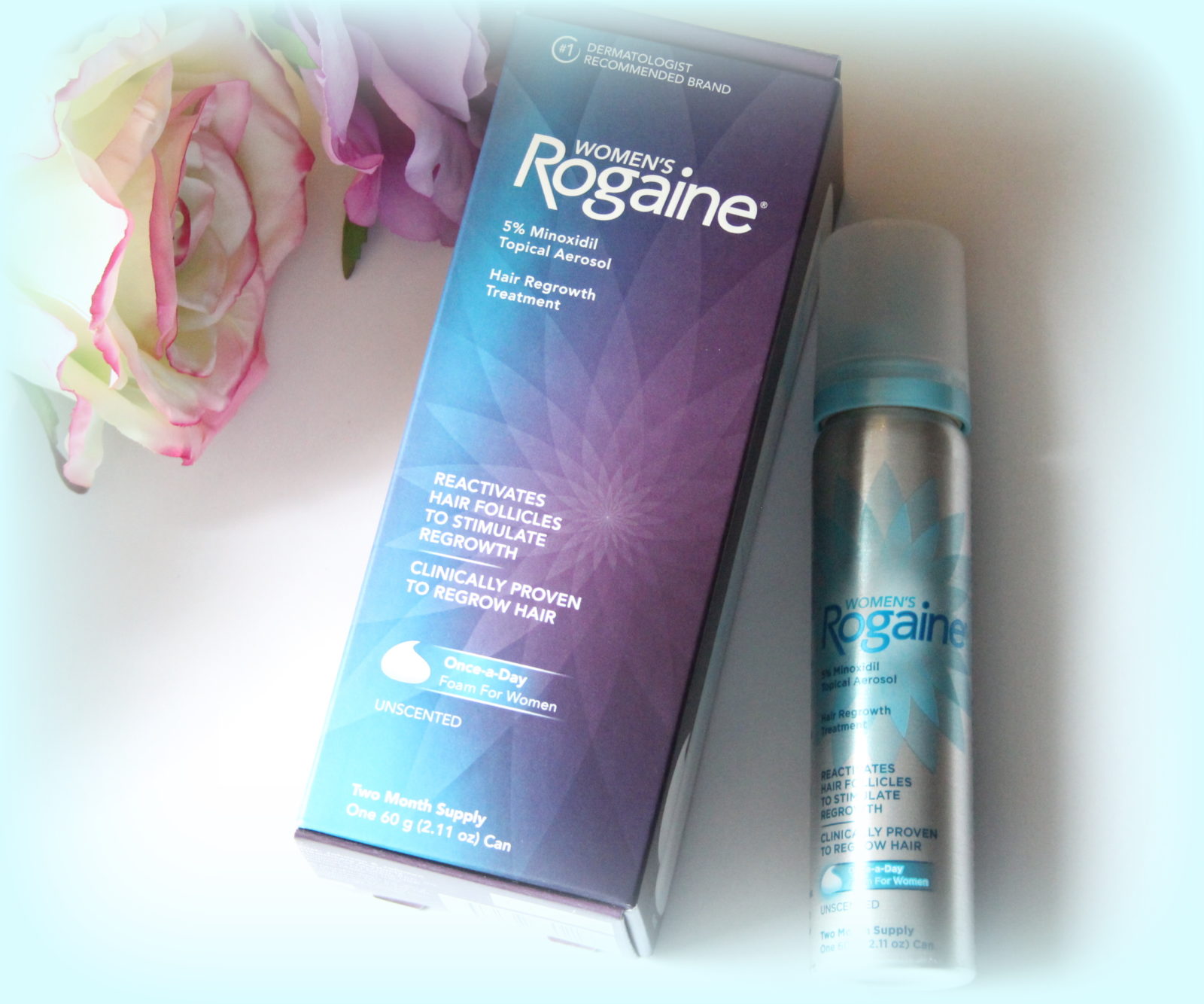 Apply Women's ROGAINE® Foam once daily (morning or evening) to the scalp. It is easy to use on dry or towel-dried hair. It can be used on colored or chemically treated hair and doesn't weigh hair down, cause build-up, or make hair greasy. Then, just follow with your normal styling routine and go! ROGAINE® brand is the #1 dermatologist recommended brand for hair regrowth, so you are in capable hands.

If you dye your hair, keep a regular routine so that roots and grays don't show. It can be tempting to wait 6 to 8 weeks between color but that calls attention to thinning hair. Try to dye hair every 4 weeks to keep color fresh.

Part your hair a different way. Often we rely on the same middle or side part and hair remains flat showcasing thinning hair. Try a new part in your hair and it will perk up your typical limp style and can help with how noticeable thin hair can be.

Use your hair tools on a cooler setting. Avoid breaking hair with too-hot tools. Add a few waves or curls on the cooler setting to give thinning hair a boost.

Get a new hair cut. If you can opt for a layered cut, this will provide more movement and bounce, which is another trick to fluff up thinning hair. Plus, a fresh hair cut is an instant mood booster!

Use dry shampoo. A good dry shampoo is an easy way to soak up excess oil that weighs hair down. If you use harsh shampoos every day, it can cause build-up that makes hair look flat. Dry shampoo a few times a week can pump up thinning hair.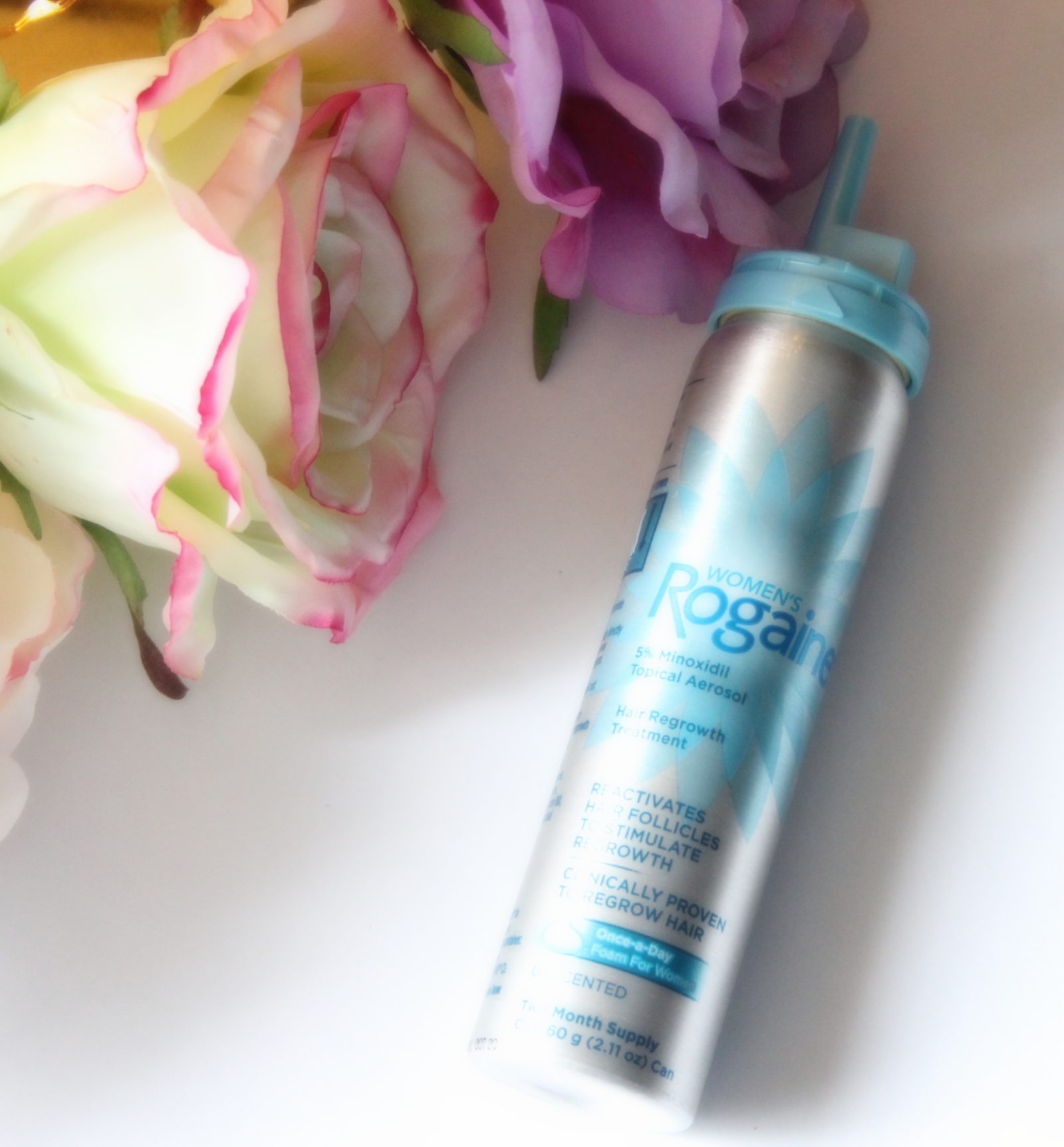 If you are dealing with hereditary hair loss, these tips can help you stay in control of your anti-aging hair routine. Thinning hair is not a lost cause, with Women's ROGAINE® Foam most women will start regrowing fuller, thicker hair in as little as 12 weeks (if applied once every day).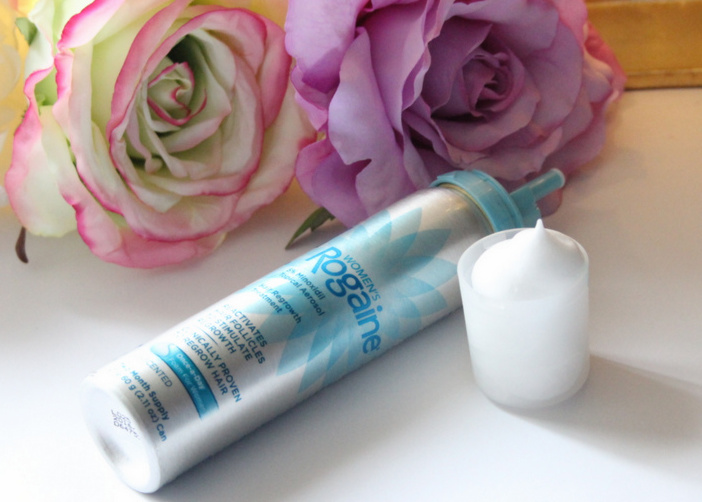 Grab a coupon, save online, and learn about the money back guarantee Women's ROGAINE® Foam here. Why wait? Start a regimen at the first sign of thinning and you could be on your way to thicker and fuller hair.
I was selected for this opportunity as a member of Clever Girls and the content and opinions expressed here are all my own.