I participated in an Influencer Activation on behalf of Influence Central for the SPLENDA® Brand. I received product samples to facilitate my review as well as a promotional item to thank me for my participation. All opinions and reviews are my own.
Over the past few months I have made some important changes in my diet and overall lifestyle.  Basically, my eating habits were totally out of control and it showed in my body and my mood.  Besides eliminating certain foods from my diet almost completely, a big change for me has been reducing my sugar intake.  The major news flash is that I can still have a lot of my most favorite dishes by swapping out full sugar with SPLENDA® Sweetener Products!  Since changing my eating habits, I am also adding so much more movement to my life:  bike rides with the kids almost every day and walking whenever I can, either on my own or with friends and family.
I was so glad to find out about SweetSwaps.com, a website full of simple recipes featuring SPLENDA.  Each of the recipes on SWEET SWAPS™ reduces added sugar by swapping out full sugar for SPLENDA® Sweetener Products.  I knew I wanted to try the Tiramisu Parfait on SWEET SWAPS™ and thought this would be a great opportunity to get together with a few of my favorite people.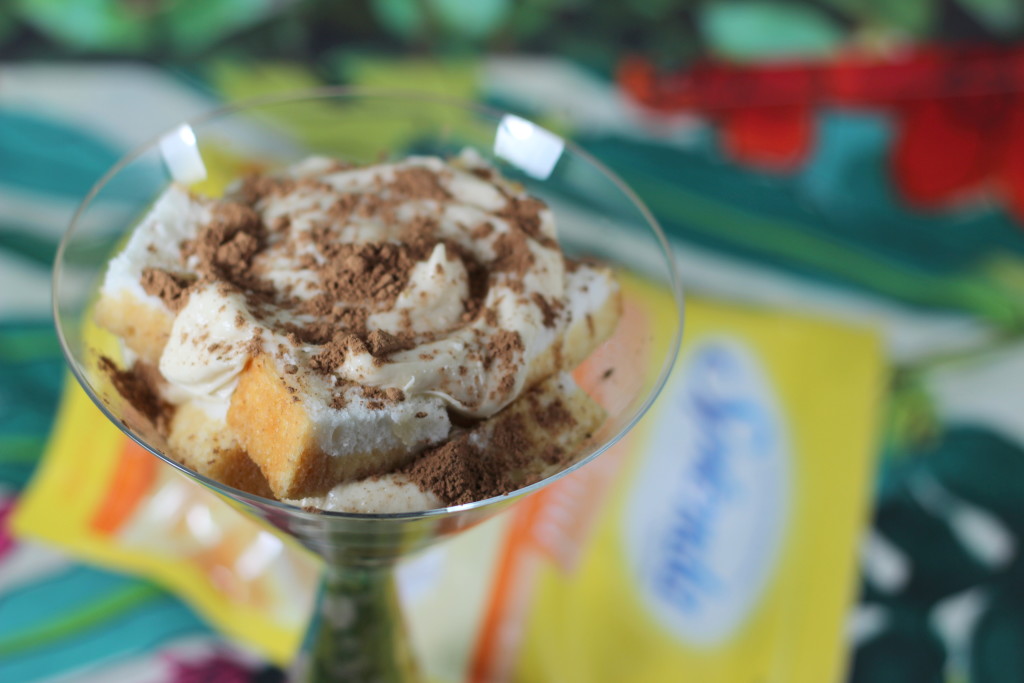 Since making my lifestyle changes, I try to encourage others to get in on it too!  I invited a few friends and family to get together and get moving.  It was a beautiful sunny day (before the torrential rain arrived) and we all got a dose of exercise.  I like to trick myself (and others) into doing exercise while having a few laughs and some sun.  Whatever works, right?
After our walk, I brought out the Tiramisu Parfait (made with SPLENDA®) and dished it out for a taste test.  Now, I did NOT tell them anything about the ingredients until after they ate it.  SPOILER ALERT:  They all thought it was delicious and could not tell at all that I substituted the full sugar!  I have to admit I was even a little surprised at how good it was.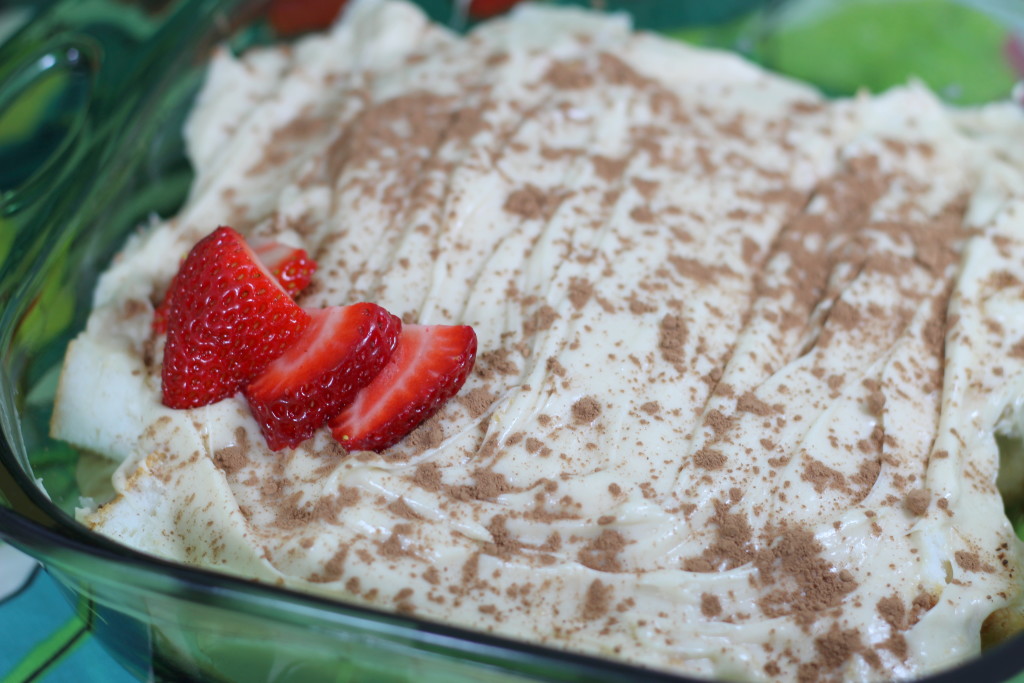 We had a blast on our mini-walkathon / Tiramisu gathering!  I love encouraging others to make positive changes in their lives and sharing helpful tips on making smart choices. There are a ton more recipes, tricks and tips on SWEET SWAPS™ so be sure to check it out.  I want to try the Marshmallow-Chocolate Pudding next.  You can have your own taste test at home with friends and family and see what they think!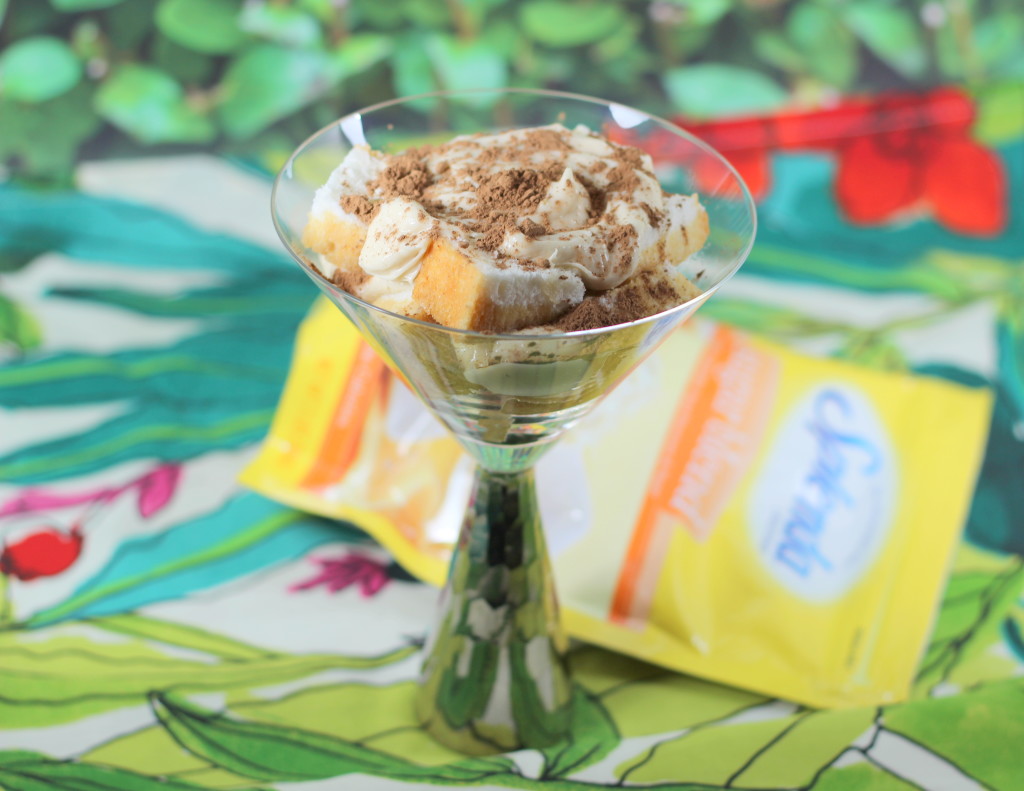 Cheers to good times, good recipes, and LESS SUGAR!
Which SWEET SWAPS™ recipe would you like to try first?  Have you tried swapping out your full sugar yet?