Too Faced Cosmetics, a brand I love, just announced Francesca Eastwood as the new face for their Fall 2013 Collection.  I found this interesting because I don't believe Too Faced has ever had a "face of the brand" before?  She will work directly with Too Faced co-founders Jerrod Blandino and Jeremy Johnson to bring her adventurous, free-spirited glamour to the brand through print advertising, merchandising materials (in-store, web) and personal appearances throughout the year.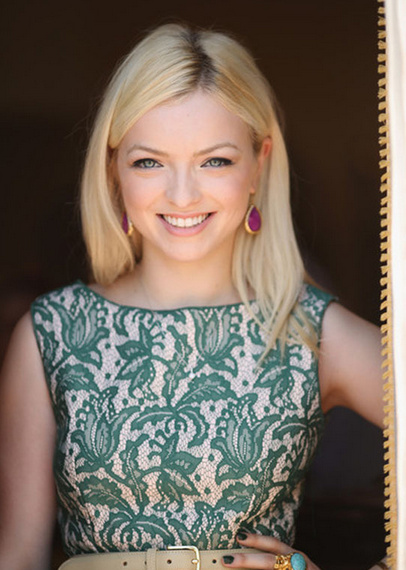 "When looking for the perfect girl to represent our brand, I couldn't think of anyone more quintessentially Too Faced than Francesca Eastwood," says Jerrod Blandino, co-founder and Creative Director. "Her iconic beauty, love of makeup and amazing individual style are so in line with the Too Faced brand DNA. She's bold, takes chances, and isn't afraid to be herself. That's everything we celebrate in women at Too Faced."
Opinionated and artistic, the 19-year-old California native was recently named Miss Golden Globe 2013 by the Hollywood Foreign Press Association.  She struck a chord with the brand in recent press publicizing "Mrs. Eastwood & Company," the E! reality television series that she shares with her family. Daughter of Clint Eastwood and actress Frances Fisher, the rebellious blonde beauty personifies the makeup brand perfectly with her charm, glamour and outgoing personality.
Miss Eastwood can be seen as the face of the Too Faced Cosmetics Fall 2013 Collection launching July 2013. For more information, please visit www.toofaced.com.
Photo and information provided by PR.
Do you think Too Faced chose the right "face of the brand" for Fall?