My daughter is pretty good at brushing her teeth at such a young age but the dentist's recommended brushing time is two minutes.  It's tough getting her to brush that long!  We had the chance to review the Tooth Tunes One Direction toothbrush (through the Mom It Forward and ARM & HAMMER Tooth Tunes campaign) in hopes that it would encourage longer brushing time.  Ruby LOVES music so a toothbrush that plays One Direction music was right up her alley!  This toothbrush worked very well for us and I would recommend it for any music-loving little one to help them brush longer.  We made a video to show off the toothbrush (and Ruby's stellar brushing skills!):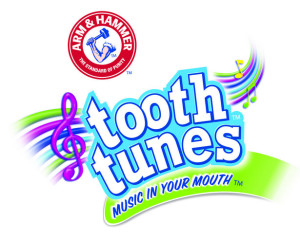 Tooth Tunes is the only brush in North America that plays One Direction.  Each features a One Direction single: "What Makes You Beautiful" or "One Thing".  It features one-of-a-kind, cool technology that streams sound vibrations from the toothbrush bristles through the teeth so kids can hear One Direction while they brush!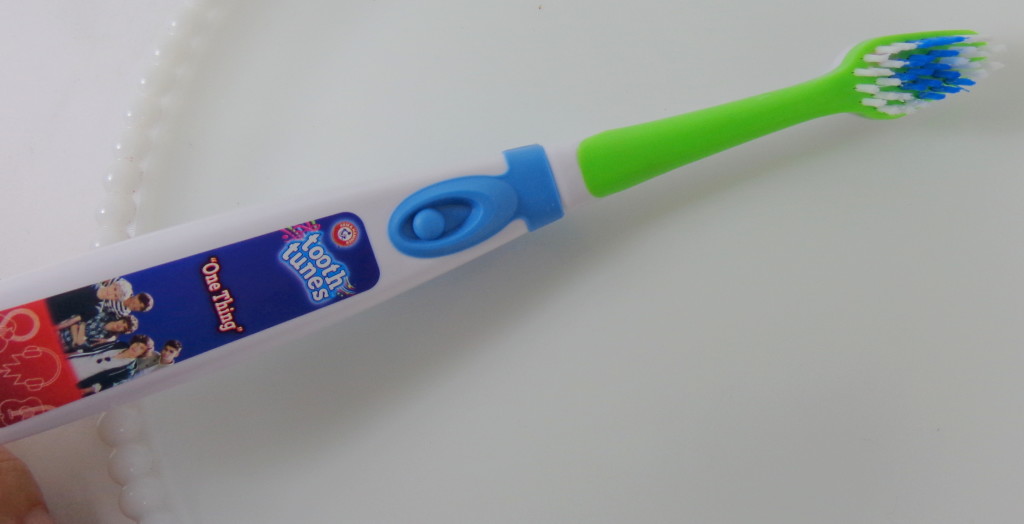 You can now enter the Brush with Tooth Tunes, Rock with One Direction Sweepstakes.  The grand prize is four tickets to a rockin' One Direction concert to be held in August 2013!  100 lucky first prize winners will receive One Direction prize packs.  Visit ToothTunes.com to enter the sweepstakes up to once each week through 6/30/13, winners chosen July 2013.
Find ARM & HAMMER Tooth Tunes at mass, drug, and food retailers nationwide for around $9.99.

Disclaimer: I am part of the Mom It Forward blogger network. Mom It Forward and ARM & HAMMER™ Tooth Tunes™ partnered in support of this campaign. ARM & HAMMER™ Tooth Tunes™ compensated me for participation in this campaign. However, all thoughts and opinions are my own.