You can pamper that special someone from head to toe with Tree Hut this season!  They have all the products needed to make someone on your holiday list very happy.  I'm betting that you even find a thing or two for yourself this year!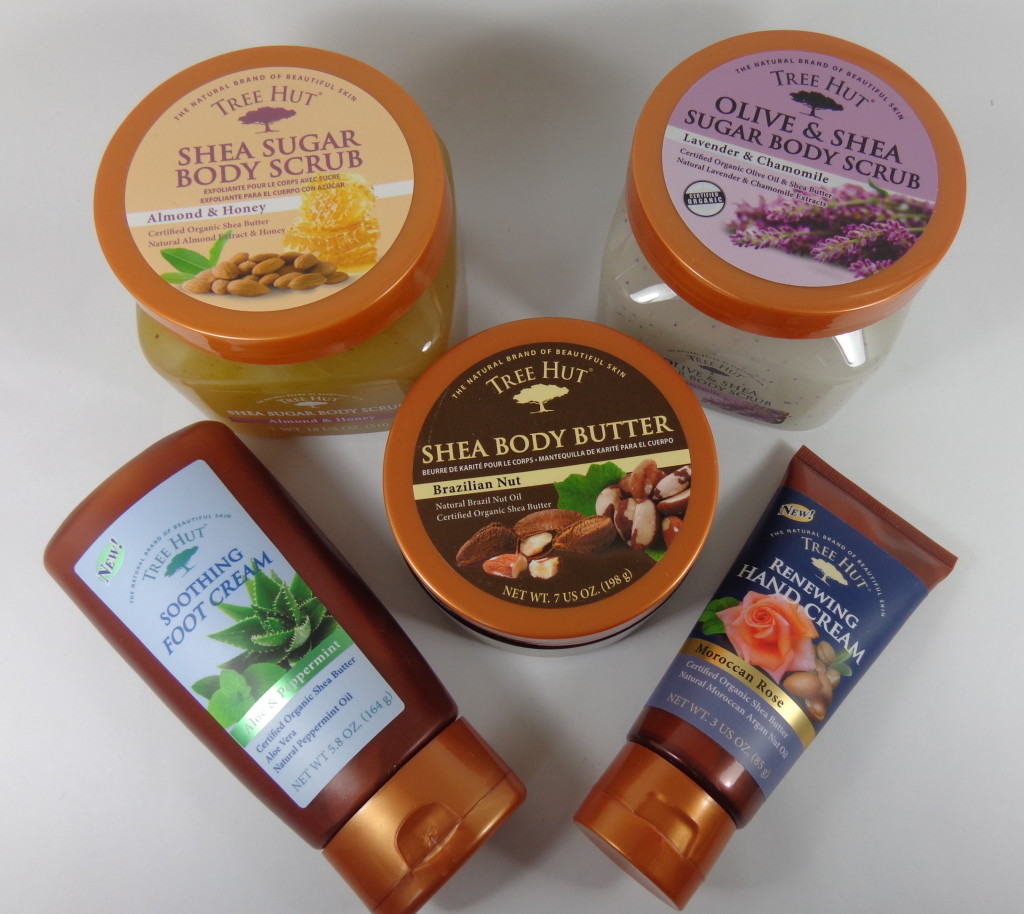 The Aloe & Peppermint Soothing Foot Cream is a light lotion made with certified organic Shea Butter, Aloe Vera and Natural Peppermint Oil.  If you know anything about me, you know I love to do home pedicures.  It is a favorite spa treatment of mine and after a foot soak there is nothing better than a cooling foot cream.
The Moroccan Rose Renewing Hand Cream is a light lotion made with certified organic Shea Butter and Natural Moroccan Argan Nut Oil.  Rose fruit oil provides the lovely rose fragrance, you know I love my rose scents! Argan and Rose Hip Oil also help out with anti-aging.  I know my hands are showing my age these days and I love a little help in that area.  It sinks into skin quickly leaving no greasy feeling.
If you are in search of a super rich, and yummy-scented body butter, the Brazilian Nut Body Butter is where it's at.  This extra thick body butter is made with natural Brazil Nut Oil and certified organic Shea Butter.  I recommend this for the areas that need a major boost of moisture.  I use it on elbows and lower legs, in the winter those can be my trouble areas.  The pure nutty fragrance makes it smell like a dessert!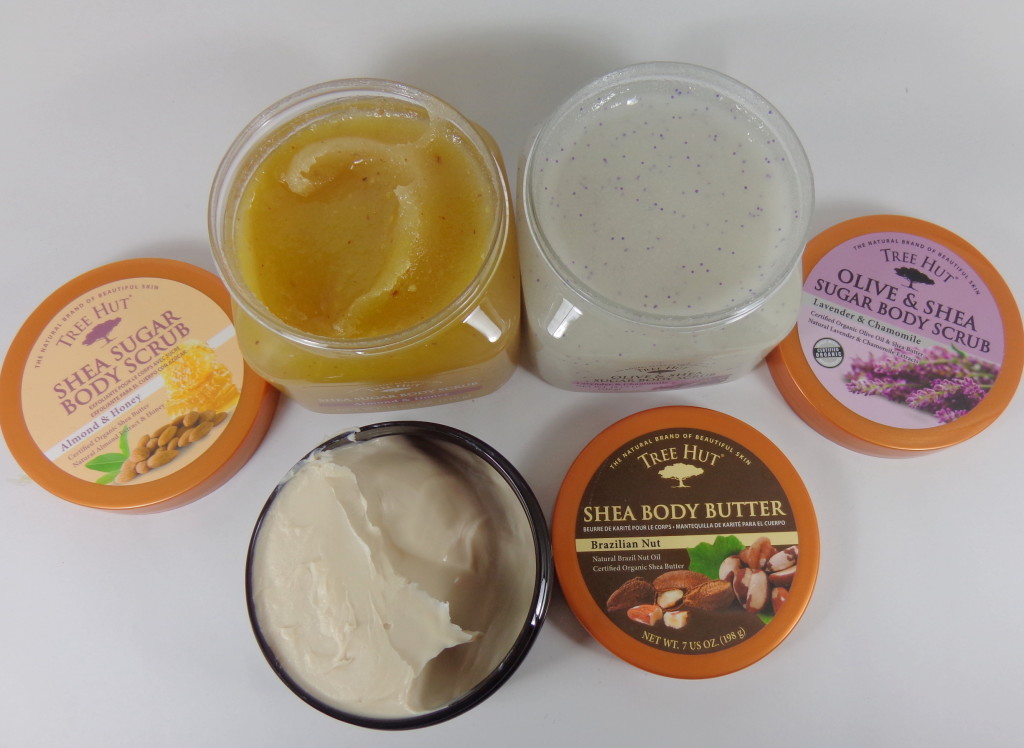 The Almond & Honey Shea Sugar Body Scrub is a thick and totally delicious-smelling scrub!  It is made with certified organic Shea Butter and the almond and honey fragrance is so perfectly balanced, thanks to fresh honey and sweet almond oil.  Evening Primrose Oil, Avocado Oil, Macadamia Seed Oil, and Orange Oil round out the perfect combination of oils resulting in silky skin.  Oh did I mention there's Caramel in this scrub?  Yes!  I found this scrub to be very nourishing and I like to use this before shaving my legs.  It helps to get rid of any dry skin and to prevent ingrown hairs.
The Lavender & Chamomile Olive & Shea Sugar Body Scrub is also thick and while I don't personally enjoy lavender I know a lot of you will love it.  Made with certified organic Olive Oil and Shea Butter, Natural Lavender, Chamomile Extract, Sweet Almond Oil, Avocado Oil and more.  Again, all these oils make for silky skin after use.  Another tip: I like to use a small amount of sugar scrub on the backs of my hands in the winter.  My hands can get extremely dry in colder months and using a scrub (and a lotion afterwards) can help keep my hands looking presentable.
I think a basket full of Tree Hut products would make the nicest gift this season!  This line is very affordable and products range from $4 to $8.  Find Tree Hut at ULTA, Walmart, Amazon, Target and Kmart.
Product received from PR for editorial consideration, all opinions expressed are my own.
What do you think of Tree Hut, does anything catch your eye?