Did you miss my previous post on seasoned corn on the cob?  As I mentioned, veggies have become a huge part of my diet.  I eat vegetables as a snack instead of potato chips or chocolate.  I know it sounds crazy!  I can tell you that my body is happy and the way my clothes fit is telling me that.  I need ways to keep the food interesting though…and Urban Accents Veggie Seasonings came into my life at the perfect time.  These are small batch crafted, natural, gluten-free, no msg.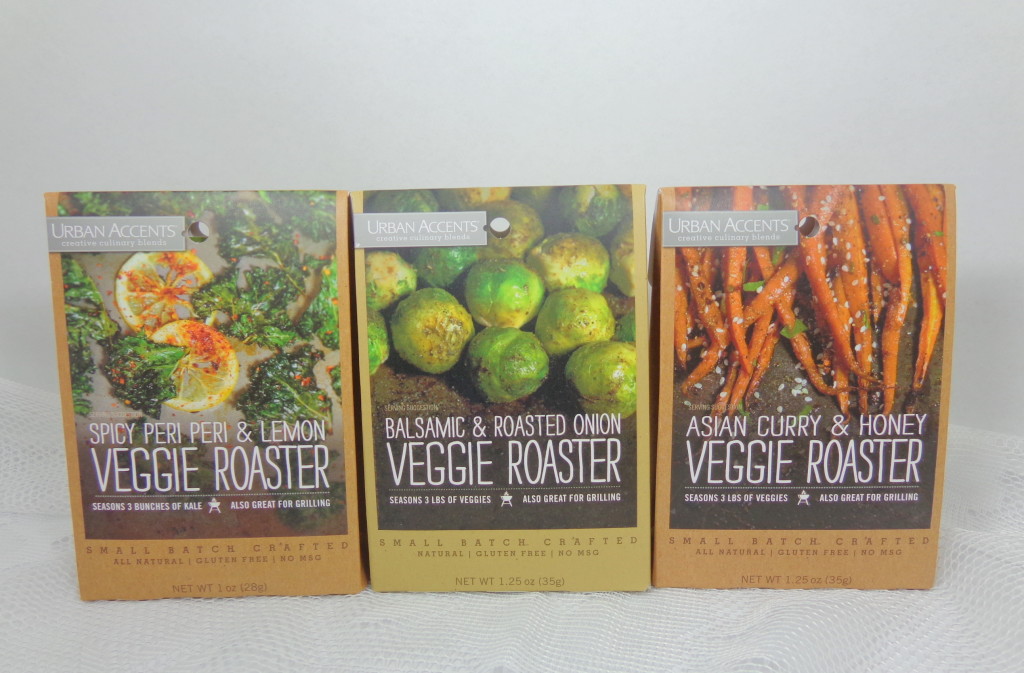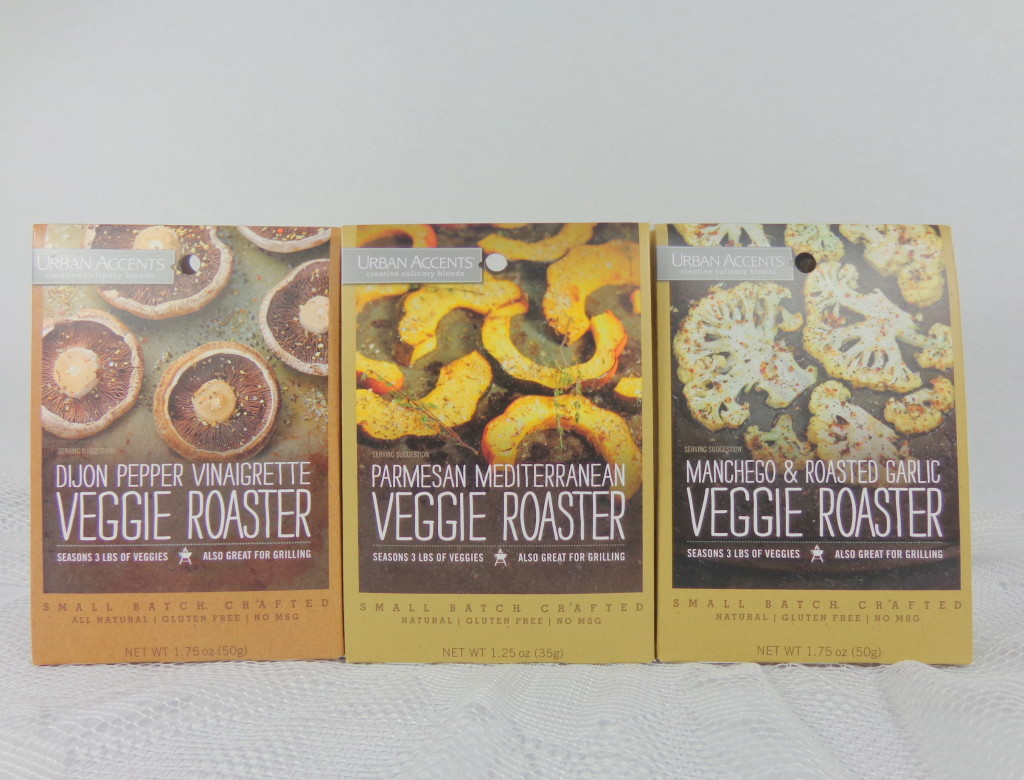 I happen to love cauliflower (raw and cooked) so I tried the Manchego & Roasted Garlic Veggie Roaster first.  I mixed 1 1/2 Tbsp of seasoning with 1 Tbsp of olive oil and 1 Tbsp melted butter, than brushed it on raw, sliced cauliflower.  The first go around I left them in the oven way too long and they were a bit rough around the edges.  Surprisingly, the flavors still came through and were quite delicious.
The second time around, I was a little more careful and only left them in for about 11 minutes before testing.  Perfection!  The Manchego cheese and garlic flavor is to-die-for.  LOVE.
I have eaten the Manchego & Roasted Garlic Cauliflower as an afternoon snack and also as a side dish with my dinner and/or lunch.  You can really use the seasoning on tons of other veggies including squash, potatoes, and more.  Each package gives you about 3 large batches!
I've also tried the Parmesan Mediterranean Veggie Roaster on potatoes and can't get enough of the flavors.  I look forward to trying it on broccoli or cauliflower next.
Find Veggie Seasonings at UrbanAccents.com, there is a site-wide sale going on – 20% off everything through 7/6/15!
Product provided by PR for editorial consideration, all opinions expressed are my own.
Which flavor would you most like to try?