The fragrance I have been reaching for lately is Victoria's Secret Bombshells in Bloom.  As a long-time fan of Victoria's Secret scents, I picked up this body mist quite a while ago near the checkout counter.  I am so glad I did, as it became a Summer favorite.  I'm sure I will wear it right on into Fall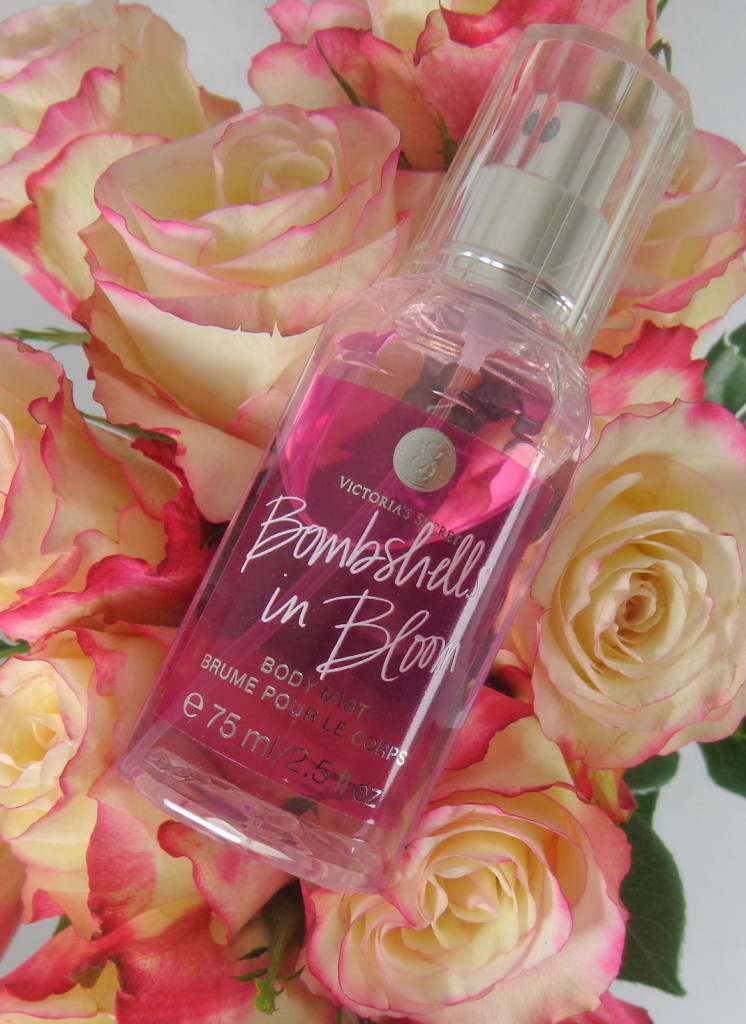 Bombshells in Bloom is a floral fragrance with notes of Pink Freesia, Water Lily, and Red Apple.  I can actually smell the apple when I first spritz it on and then after that the Water Lily is what hangs around the most.  As I said, I am in LOVE with this scent right now!
I think I've worn this one out, so I will be heading out to Victoria's Secret to pick out a new scent.  I think I deserve it since I have been really trying to use up what I have at home for the past several months.  The beauty hoard was way out of control, folks!
Find Bombshells in Bloom at Victoria's Secret stores and online.
Any recommendations on what fragrance I should try next?