One of the latest Victoria's Secret Dream Angels fragrance, Dream Angels Glow, may need to be in your sights when it comes to beauty gifts.   The bright pink and orange packaging will capture your eye and the scent just may ring your bell.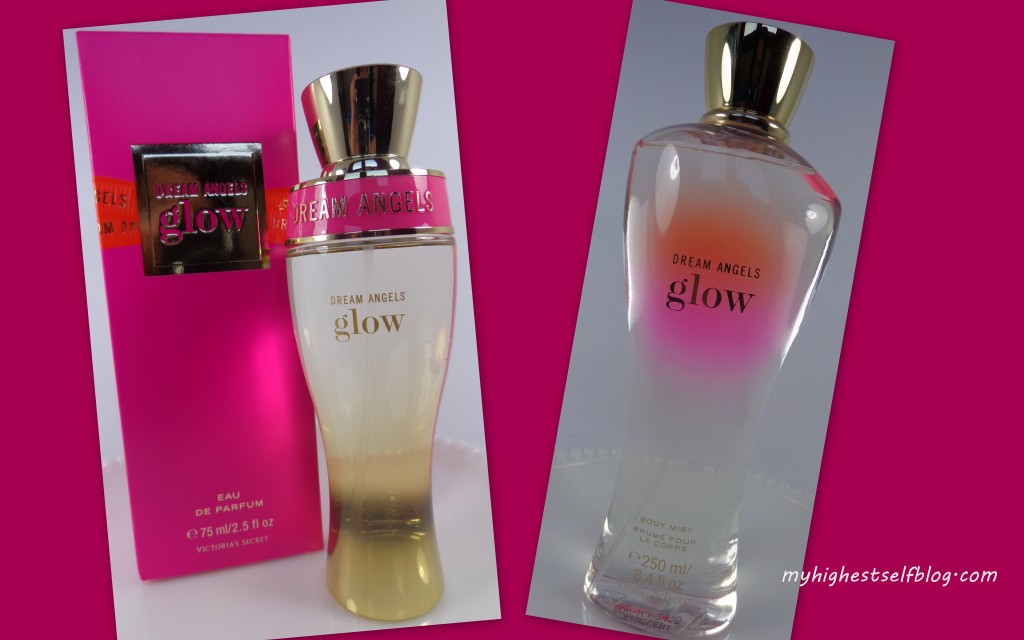 If you, or someone on your gift list, are into floral scents Dream Angels Glow would be a hit! The Top notes are Crisp Pear, Boysenberry, Pink Pepper; Middle notes are Peony, Iris Flower, White Tea, Fresh Freesia; Dry down notes are Cashmere Woods, Soft Musks, Sheer Amber.
When I wore the Dream Angels Glow Eau de Parfum the Dry Down notes came through most and made this smell totally different from the Body Mist.  When I wore the Dream Angels Glow Body Mist, the Middle Notes (fresh florals) came through the most throughout my wear.  For that reason, I actually prefer the Body Mist!  I found that I had to reapply the Eau de Parfum frequently as it faded quick.  The Body Mist seemed to last longer for some reason.  Fragrance is such a personal thing so these may wear completely different on you!
You can find Dream Angels Glow Eau de Parfum ($55), Body Mist ($25), and Fragrance Lotion ($20) in store and VictoriasSecret.com.
Products provided by PR for review, all opinions expressed are my own.
Will you consider Dream Angels Glow for anyone on your list?