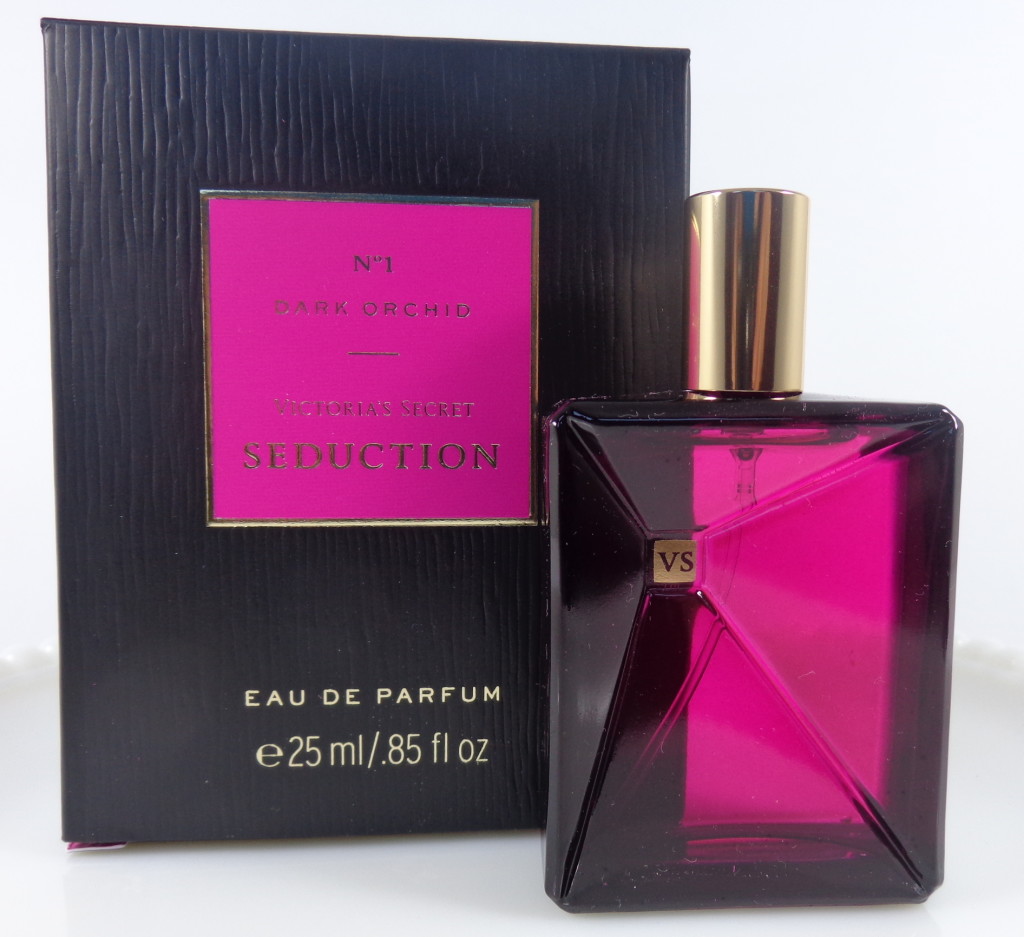 This dark and mysterious bottle brings with it a warm fragrance, Victoria's Secret Seduction Dark Orchid Eau de Parfum.  Loaded with exotic fragrance notes, I found this particular scent to be surprisingly subtle.
Top notes: Crème de cassis, blood orange, crushed plum, pineapple blossom, bergamot, yuzu zest
Middle notes: Jasmine, red ginger orchid, dark red calla lilies, midnight orchid, muguet petals
Dry-down notes: Smooth warm amber, oud wood, tonka beans, amber crystals, cashmere woods, creamy musk
Can a fragrance be too subtle?  In my opinion, yes!  I wanted Dark Orchid to seduce me and I could barely sniff a hint of fragrance no matter how much I spritzed.  I know this sounds absolutely non-sensical but that's my story and I'm sticking to it :).
I'm guessing I might have better luck if I layered it with the Dark Orchid lotion.  Something to consider.  Of course, you might have a completely different experience, consider that too.
Overall, Victoria's Secret Seduction Dark Orchid would still be a nice gift for those who crave a subtle fragrance as well as fragrance collectors.  The bottle and packaging are very beautiful and that always draws me in.  Eau de Parfum, $49-65; Body Lotion, $20; Fragrance Mist, $25 at Victoria's Secret stores and VictoriasSecret.com
Product provided by PR for review, all opinions expressed are my own.
Have you purchased any Victoria's Secret fragrances lately?