Just a few weeks ago I was invited to experience a VISIA Complexion Analysis from MyChelle at Whole Foods in Naperville.  I headed out with my blog assistant on a recent weekend and we were greeted by Jeff, the awesome Natural Beauty Advisor for MyChelle.  He let us know that the VISIA scan is done for FREE at select Whole Foods locations (in Illinois and other states as well) and normally would cost around $200!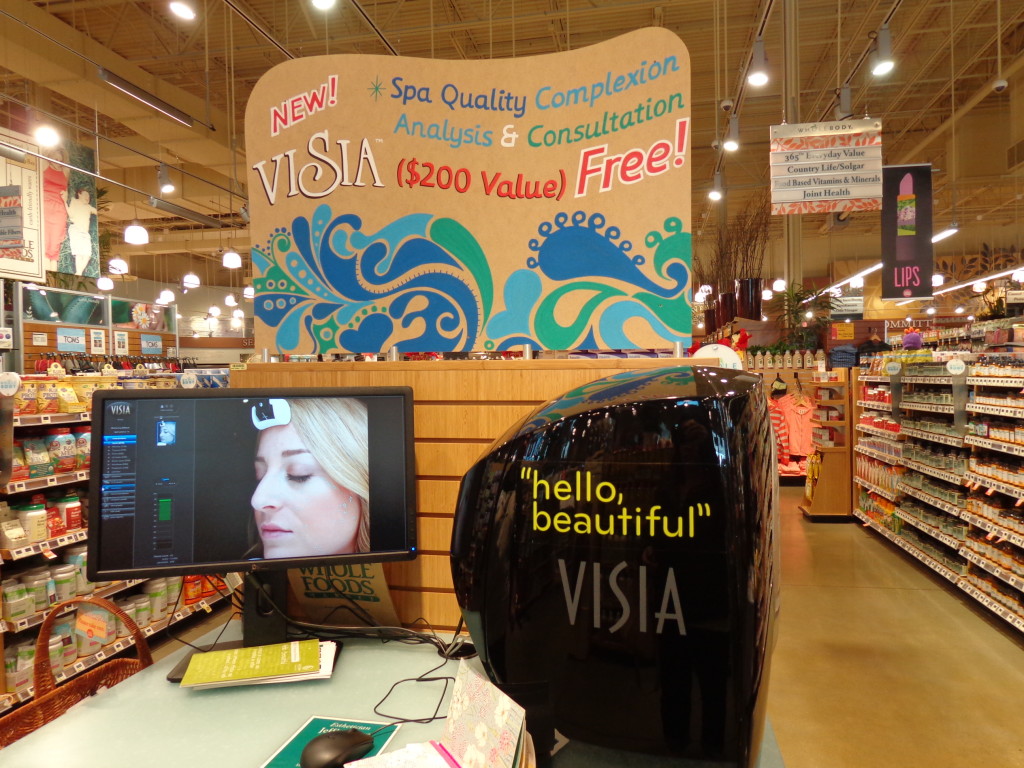 This is the VISIA scan machine, you just place your chin and forehead on the markers and it takes a quick picture.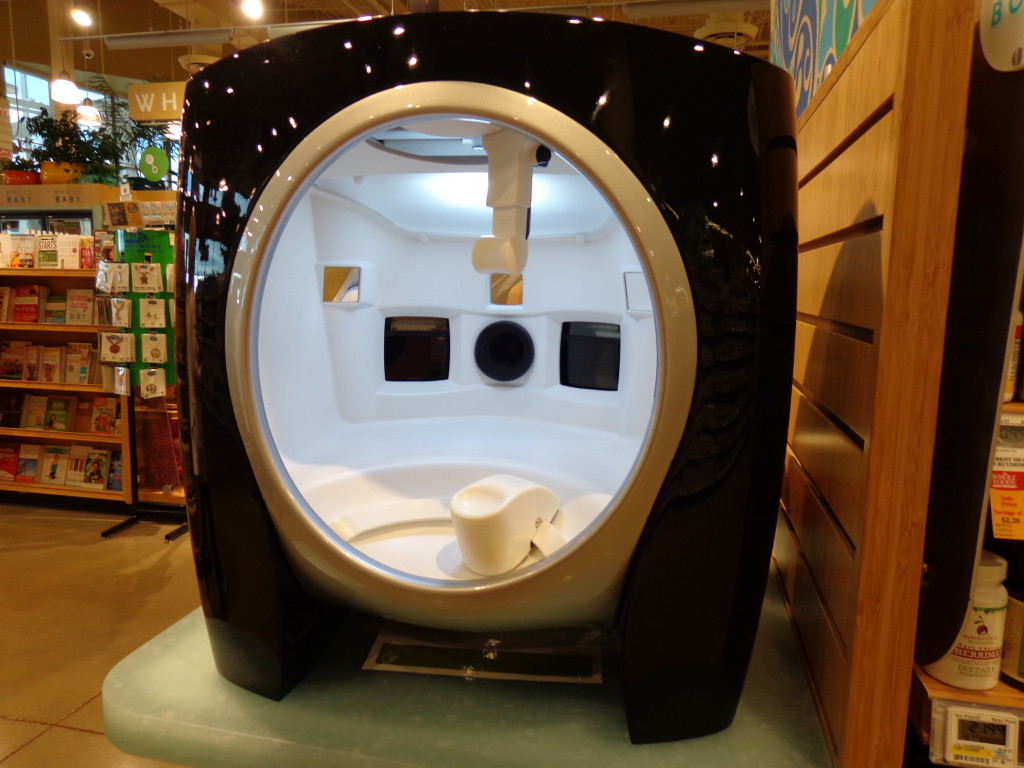 The VISIA Complexion Analysis is a 3D scan that gauges your skin issues like wrinkles, texture, brown spots, and more.  It gives you a report using percentile scores that depict your ranking relative to others of the same age, gender and skin type (higher scores are better).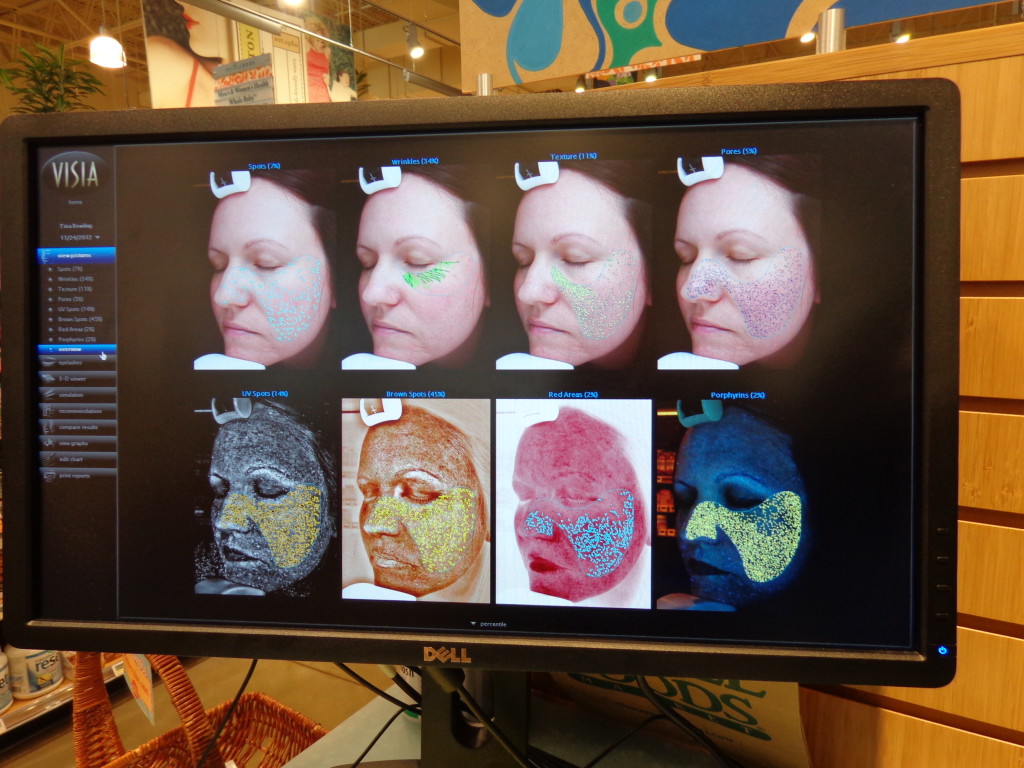 Jeff could not have done a better job explaining the results of the VISIA Complexion Analysis and skincare in general.  It was so educational and fun!  We were at Whole Foods for two hours discussing our skincare issues and learning about MyChelle products.  Boy, we were starving after that but it was so worth it!  I ranked the worst on Red Areas and the best on Brown Spots, meaning I have a lot of issues with redness but very little with brown spots.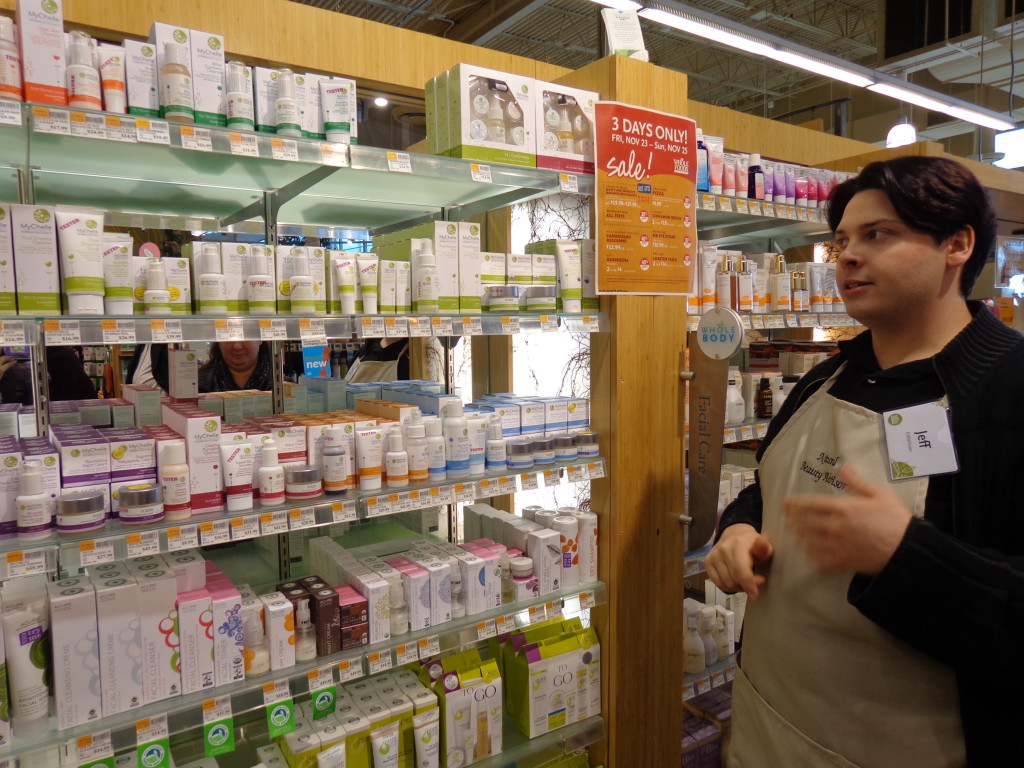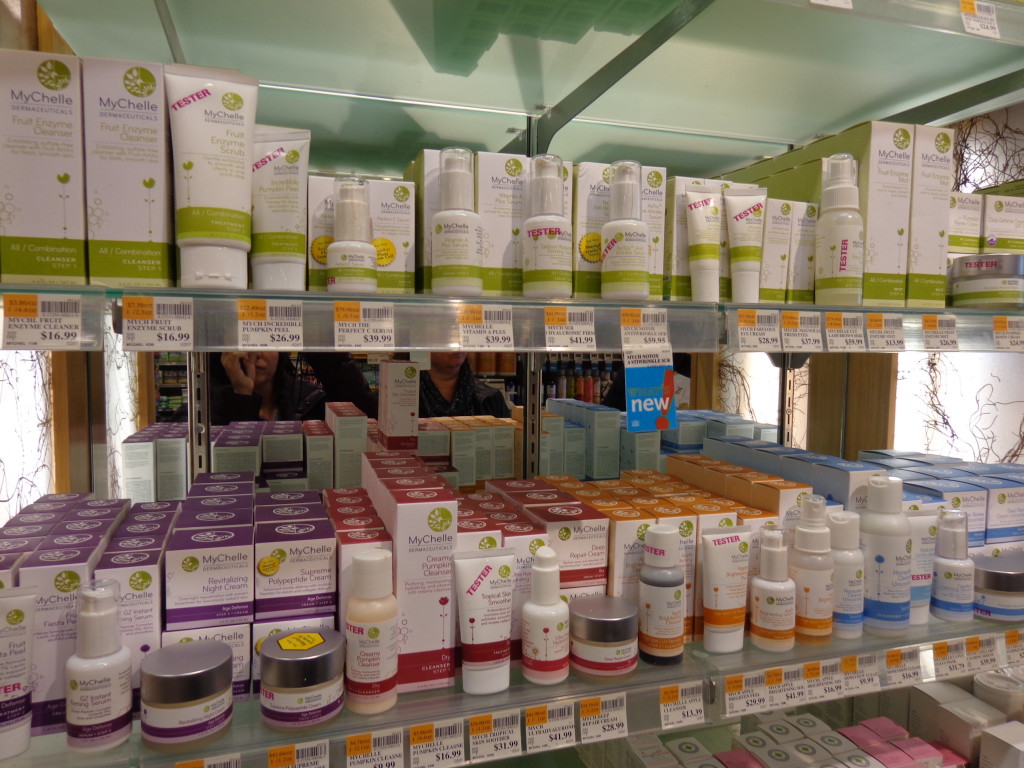 After the VISIA Complexion scan, Jeff consulted the analysis and recommended several MyChelle products for us to try, based on our needs.  The analysis results are saved so you can come back in 3 t0 6 months for a follow-up appointment and see how your skin has changed for the better!
Click here to find out if there is a VISIA Complexion Analysis in a Whole Foods near you.  Look for a follow-up post on the MyChelle products I have been using!
Will you be heading to a Whole Foods store for your own VISIA Complexion Analysis soon?