This is a Fashionista Event and a promotional item was provided to me. Hosts for this event are Still Blonde after all these Years and ModlyChic  
Now that our kids are older, we are in gear to make it a yearly priority to go on a family vacation.  I have several places in mind and have been furiously researching all things travel.  Staying in a nice hotel at a good price is top priority for me when it comes to travel.  It wasn't always that way and I can tell you when traveling in my early twenties I sacrificed A LOT when it came to accommodations.  New Orleans has been a favorite destination for me over the years.  I have been there several times and each time has been an amazing experience.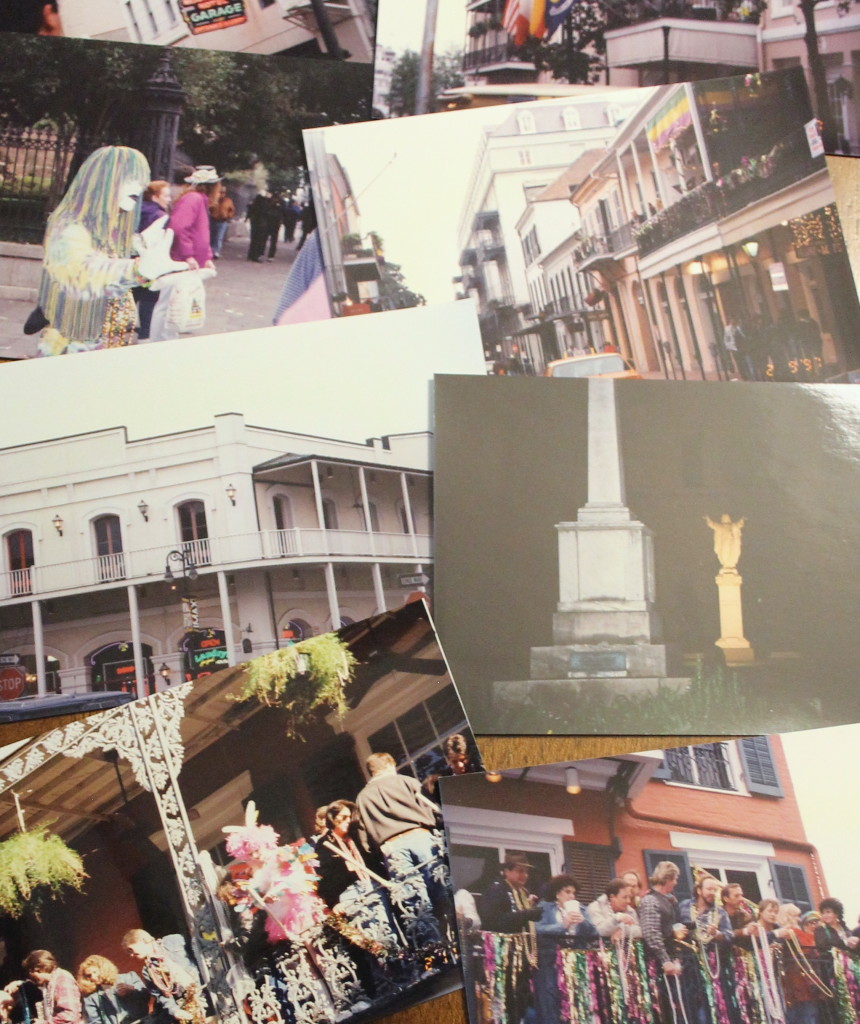 Photos from my very first trip to New Orleans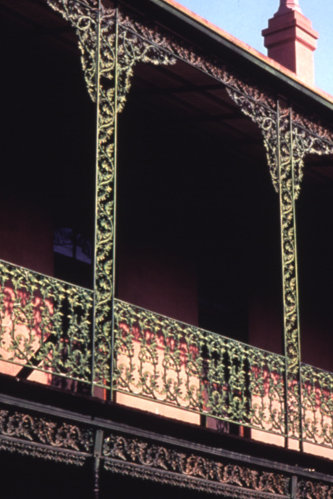 credit: NewOrleansOnline.com
 My first trip there I had just turned 21 and stayed for Mardi Gras week.  Yes, I said the whole week.  Whatever you are thinking about what a crazy 7-day experience that must have been, you can times it by ten!  Needless to say, the hotel we stayed at was certainly not memorable.  I was young and didn't care about that aspect of the trip.  The city itself is beautiful and the food, festivities, and people were out-of-this-world.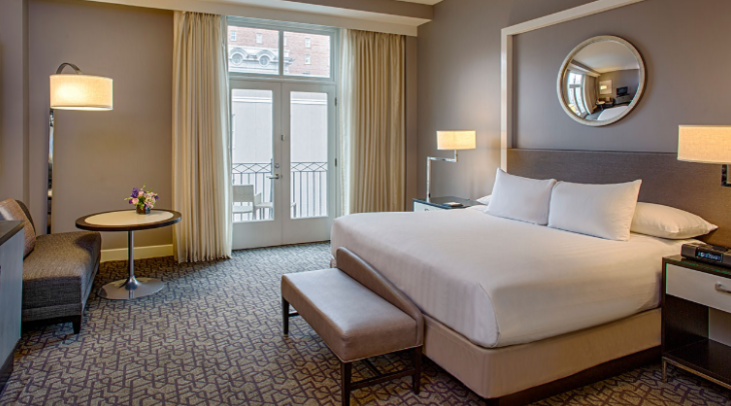 Hyatt French Quarter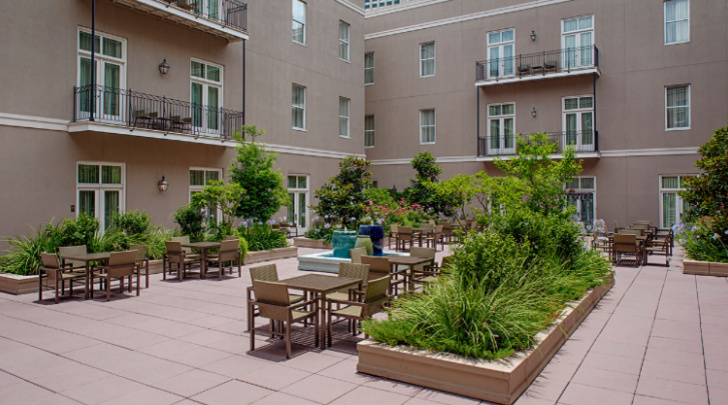 Courtyard at Hyatt French Quarter
Now that I'm a real adult with a family, the Hyatt French Quarter has certainly caught my eye as a top choice of hotel for my next trip to New Orleans.  The modern (and might I say swanky) rooms speak to me and have a serene feel to them as well.  I would probably opt for a balcony view room because when you are in the French Quarter it's all about the balconies!  The courtyard bar and pool (open seasonally) and the Le Jardin spa are the final details that have me ready to book my trip.  Yes, I WILL take a hot-stone massage right now, thank you very much.  
The great news is that booking directly at Hyatt.com will get me the Best Rate Guarantee and I can choose from multiple locations with family friendly programs and rooms, find various price points and more.  Take advantage of this limited time offer: Warm up with Winter Savings offer going on now through November 30: Enjoy 20% off stays of 2 nights or more and 25% off stays of 3 nights or more at these locations.  Use code WSALEA.
I am seriously considering the Snow on Sale package at Hyatt.com as well.  You earn a FREE Night Stay at participating mountain resorts in Colorado, Utah, and Nevada.  That Hyatt Escala Lodge at Park City, Utah looks so fabulous and it's a place I have always wanted to visit.  Offer available through April 7 , 2016 (Terms and Conditions apply. See landing page for details.)
Why not enter to win a $500 Hyatt Digital Gift Card so you can start planning your stay!  Open to U.S. residents only, age 18 and up. 
Which Hyatt would you like to stay at if you won the gift card?