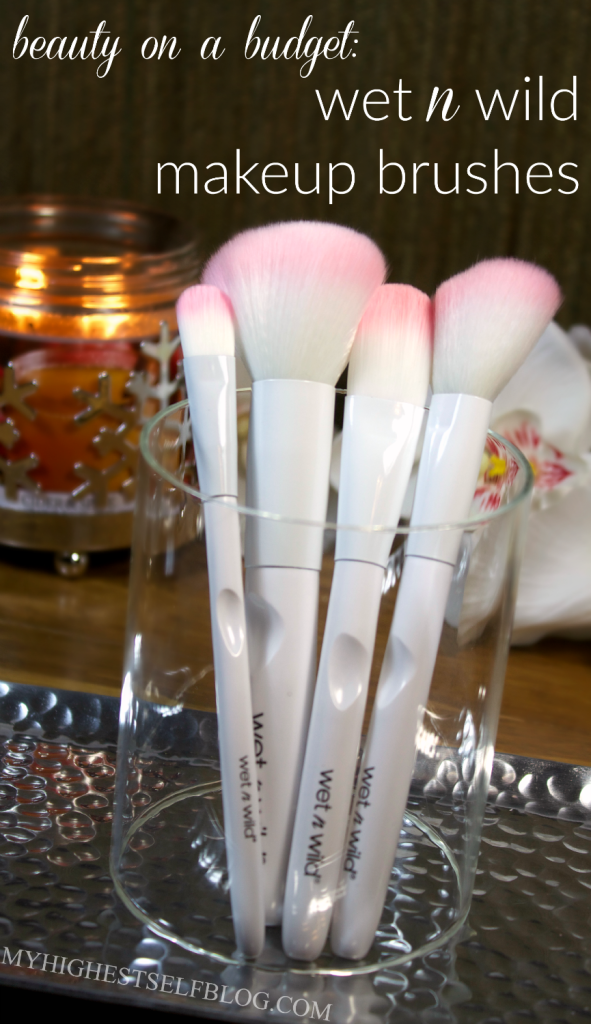 Hi everyone! I'm here to talk to you about some of the new Wet n Wild products that have hit stores this month! In case you didn't know, Wet n Wild is a member of PETA's "Beauty Without Bunnies" program which is committed to ending animal testing on beauty products. I think it's so great that a company that offers such affordable cosmetics also stands for something good. It just goes to show that good cruelty free cosmetics don't have to be expensive.
The new brush line will consist of 17 brushes in total and they will range from $.99 to $2.99. They are made of an exclusive thermoplastic polymer complex, which is designed to mimic the small breaks and imperfections in natural hair brushes but these are PETA certified & vegan. I have 4 of them to show you today!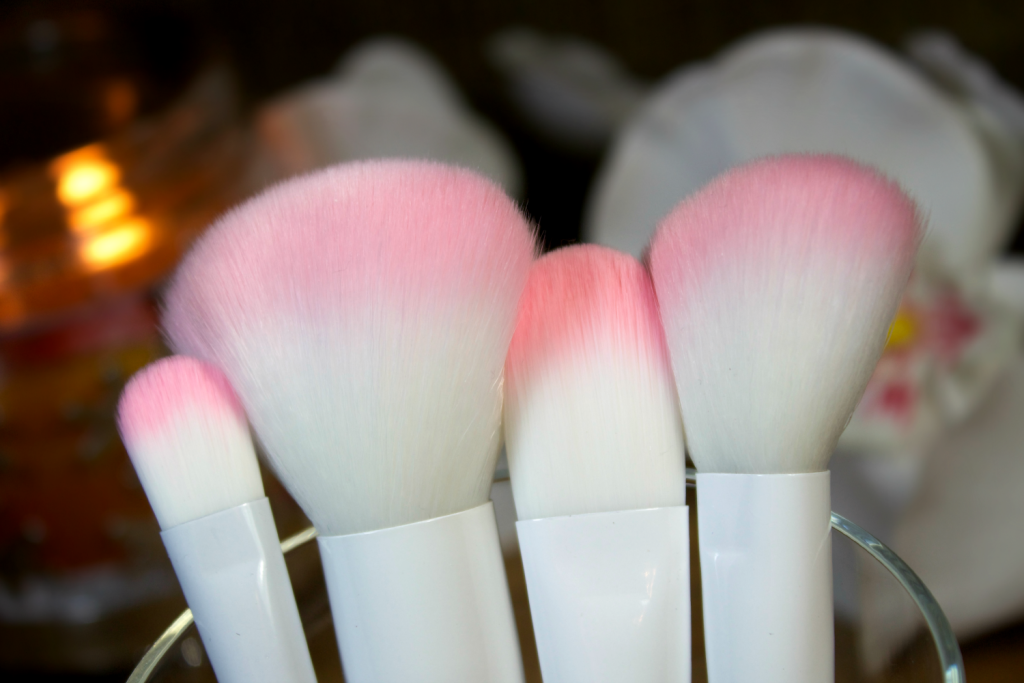 L to R: Large Concealer Brush, Powder Brush, Foundation Brush, and Contour Brush
First off, all of these brushes are incredibly soft and lightweight with a medium density head. I have already washed them and have had no issues with shedding or the brushes becoming misshapen after washing. I actually found these, like most synthetic haired brushes, easier to clean than other (more dense) natural hair brushes.
Large Concealer

– This firm, flat headed brush is slightly larger than most of my other concealer brushes, making it easy to apply concealer. I also use it to dab highlighter under my brows or on my cupids bow.

Powder Brush

– This brush is so fluffy and it feels like silk gliding across my face! I don't wear powder foundation, so I use this with my setting powder or to lightly apply blush for a soft airbrushed finish.

Foundation Brush

– This is like an extra large version of the concealer brush. These kind of flat foundation brushes aren't my number one choice for applying liquid foundations. It does work well, but I feel like it just takes too long to apply. I like to use this more for concealing or brightening large areas like my chin or in between my brows.

Contour Brush

– This angled brush is just as soft and fluffy as the powder one. I am still a novice in the world of contour, so I have been using this to apply my blush. I think the shape is great for cheeks and it blends the blush nicely and evenly.
Not only do I appreciate that these are cruelty free, but the price is just fantastic for the quality in my opinion. I really like having multiple brushes for specific makeup needs and this line allows me to achieve that without blowing my budget! I definitely plan on picking up a few more of these in store.
Product received from PR for editorial consideration, all opinions expressed are my own.
Are you excited for the release of these brushes?