Style Network's "Kimora: House of Fab"  is on every Wednesday and JustFab is throwing a Twitter party every week!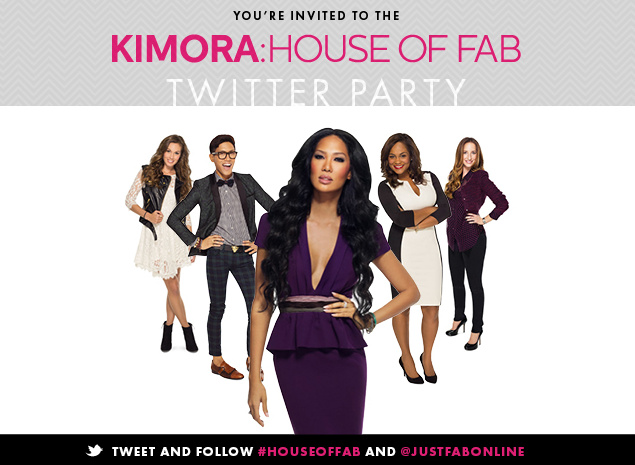 To join the online viewing party and participate in giveaways to WIN fabulous prizes, simply tweet & follow #HouseOfFab and @justfabonline during the show. They will pose one "Kimora: House of Fab" question halfway through the show, and a second question at the end of the show. Make sure you answer the question using #HouseofFab to be entered! See the details here: http://bit.ly/JFTwitterParty
Party happens every Wednesday, 9-10pm EST/PST.
Find all the details and rules on Facebook.