As far as drugstore bath and body products go, Yardley is an absolute favorite. The quality of ingredients, results and the value make the shower gels and bath bars worth talking about. There are a couple of new additions to the Yardley Skin Indulgence Bath & Shower Collection you should know about.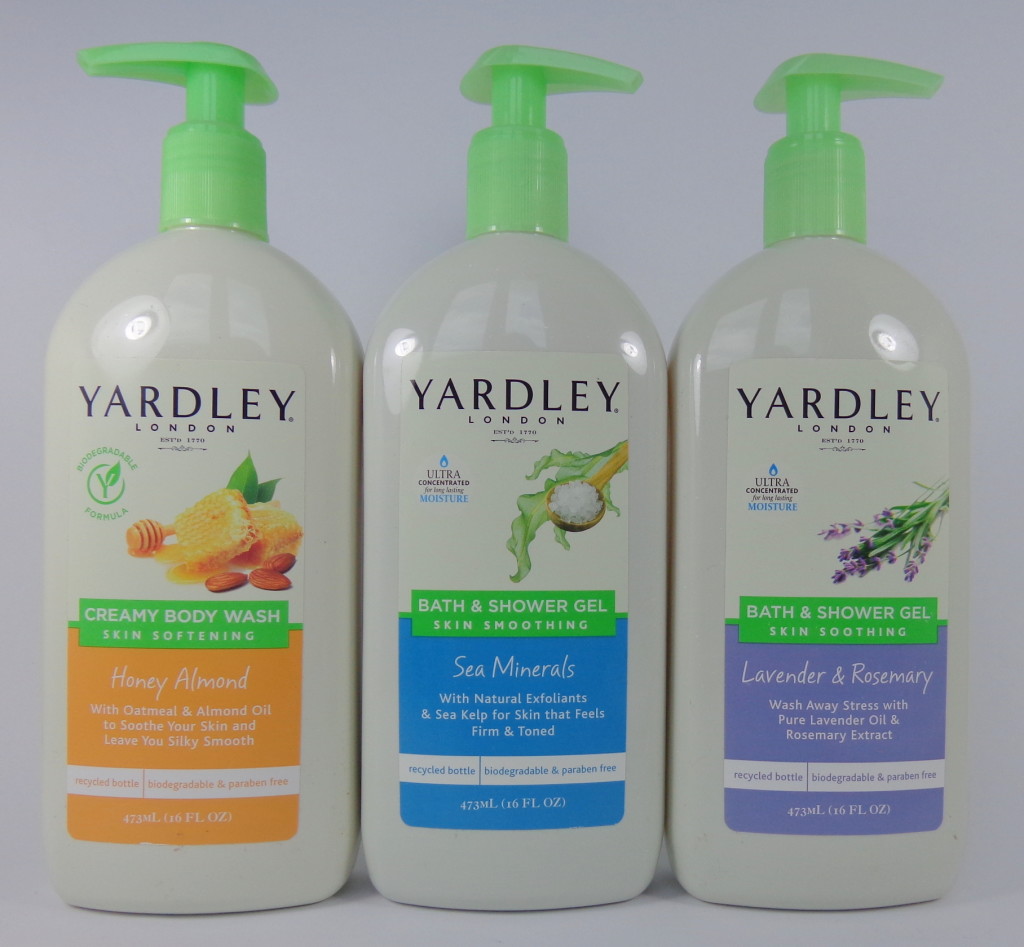 While I have reviewed (and loved) the Sea Minerals Bath & Shower Gel (full review here) in the past, Honey Almond and Lavender & Rosemary are both new to me. Honey Almond just debuted this Spring. All are paraben free. While Lavender and I typically do not get along, the Rosemary fragrance in this shower gel won me over. Thankfully the lavender does not take over the nose. The soft feeling of my skin after a shower is the best part. I have totally fallen in love with Honey Almond! It is a Creamy Body Wash (which is different from the Bath & Shower Gel). It is creamier and not a gel (duh) and combines honey and almond oil with oatmeal to soothe and moisturize. The fragrance is SO warm and delicious and the perfect addition to an end-of-day shower or bath. It truly washes away my stress and puts me in a relaxed state of mind.
Each of these three products is unique in ingredients, fragrance, and purpose so it is likely you will find one right for you! Find Yardley products priced at $2.49 (bath bars) to $4.99 (shower gels) at several retailers. Very affordable!
Products provided by PR for editorial consideration, all opinions expressed are my own.
Have you tried these yet?