I'm always hesitant to try cream blushes. They have never been my favorite. Whether it's the way they apply or their short wear time, I just felt they weren't for me. That is, until I tried out the Youngblood Luminous Creme Blush!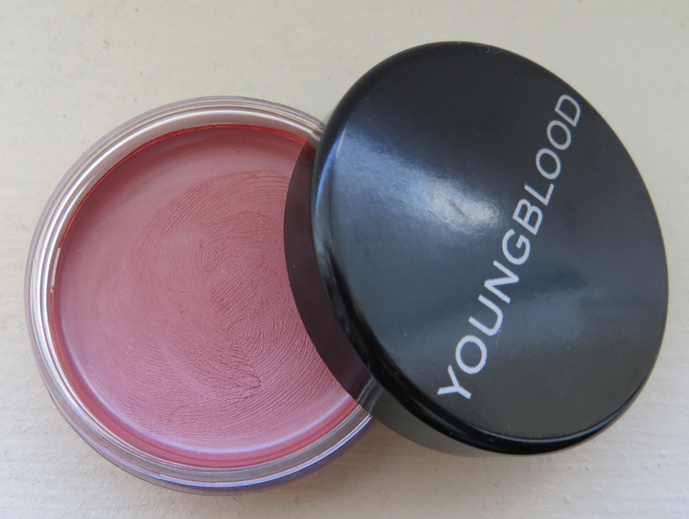 Youngblood Luminous Creme Blush is oil-free with a very smooth texture. The packaging itself advises to use fingers for application. The color Plum Satin is a beautiful mauve (not sure where the Plum ties into it) that is the epitome of fall.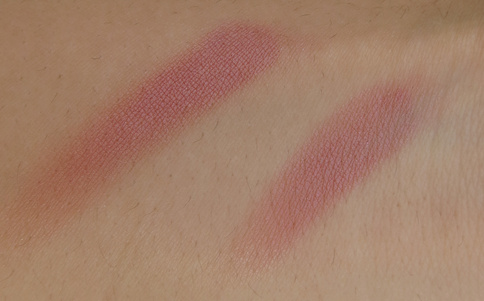 As you may have guessed, this blush has a satin finish to it. The color is very buildable, one should be careful not to apply with a heavy hand because it's extremely pigmented! I find this blush to be multi functional as you could do a quick every day flush of color, or a dramatic contouring. Youngblood adds that you can also use this as a base for your powder blushes for a super vibrant cheek color.
The reason this blush has been my favorite cream blush I've tried so far is that can be blended extremely easily. By just using my fingers I can blend away harsh lines and distribute the product evenly over my cheeks. It sets moderately quickly, which is nice.
Youngblood is doing something right because this blush does not budge when worn all day. Even when applied very lightly, what goes on in the morning will still be there at night. It's great to have such a dependable face product. I often find my blush fading away rather quickly as I rest my head on my hand at my desk during work, my hand meeting my face right where my blush is. This one doesn't transfer or fade at all.
The Luminous Creme Blush is supposed to have a "shimmering glow" according to the packaging, but you can't really see any obvious shimmer in this blush. As I said before, it has a satin finish which definitely gives it the luminous look, but you don't have to worry about sparkles with this one.
This has been the first cream blush that I actually enjoy working with and that lasts as long as they say it's supposed to. Perfect for my jam packed work days!
Youngblood Luminous Creme Blush sells for $27 and comes in a .21 oz pot with a twist off cap. You can find it on their website, ybskin.com
Product mentioned was gifted.
Do you favor cream blush, powder or a combination?