It's finally feeling like the holidays are near…our Christmas tree is up and the weather is cold and even snowy in Chicago! The perfect time to share the Zoya Zenith Collection for Holiday 2013.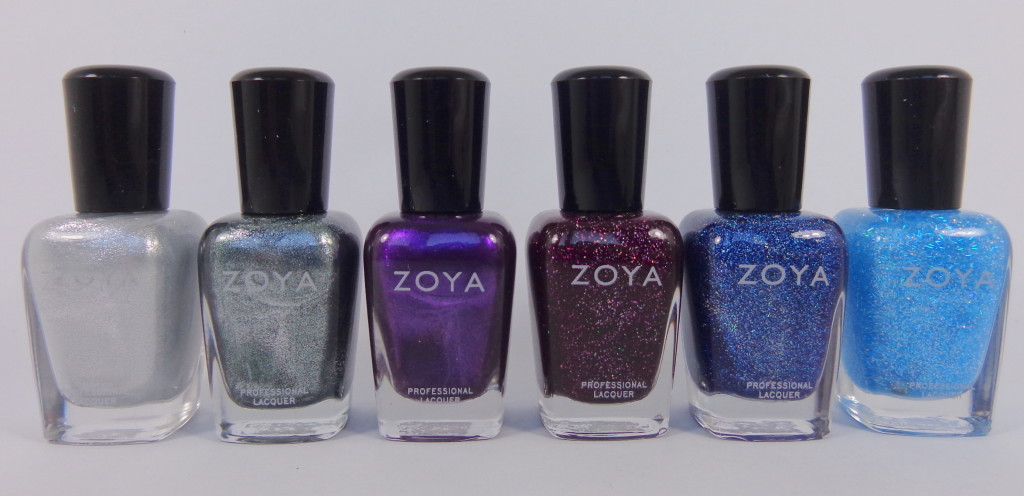 This collection of six new shades from Zoya includes 5 full coverage colors and 1 top coat.  There is plenty to love in this winter collection!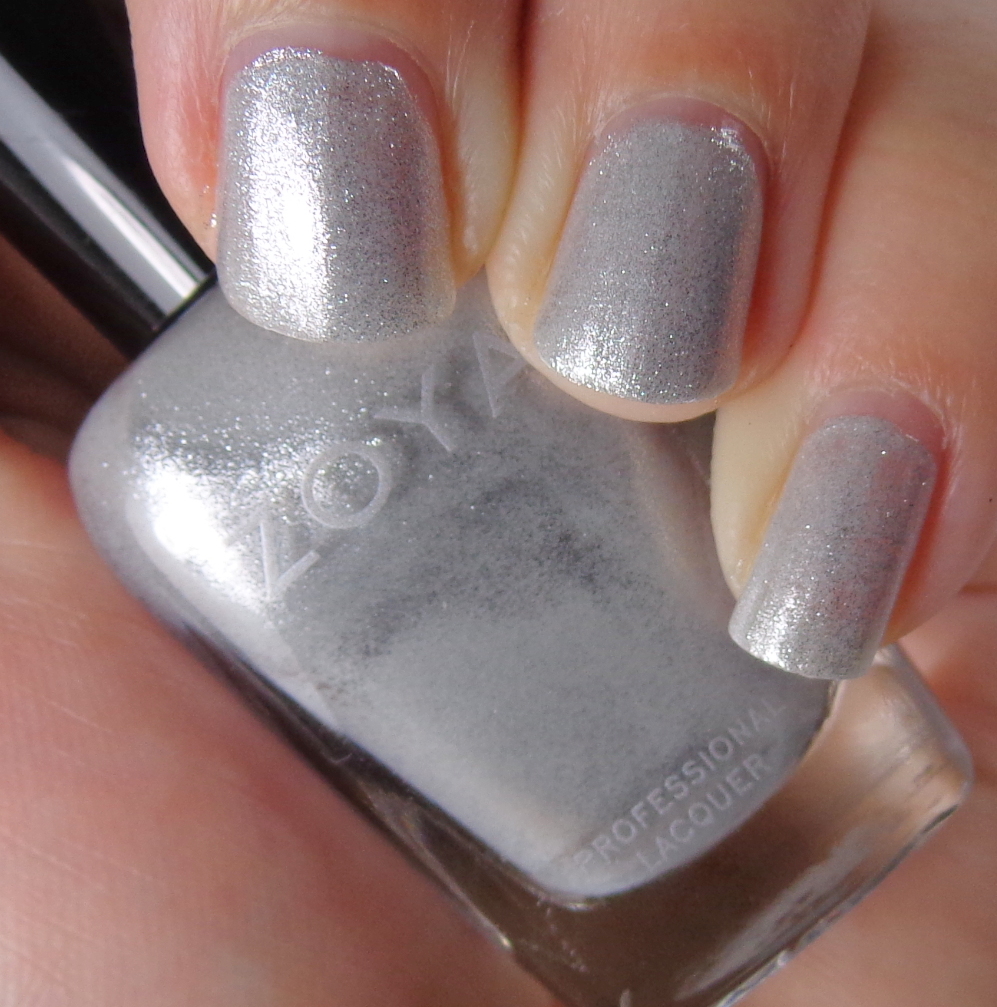 Seraphina is a really nice silver metallic, I used 2 coats for this photo and I like this one a lot.  I love my metallic nail shades!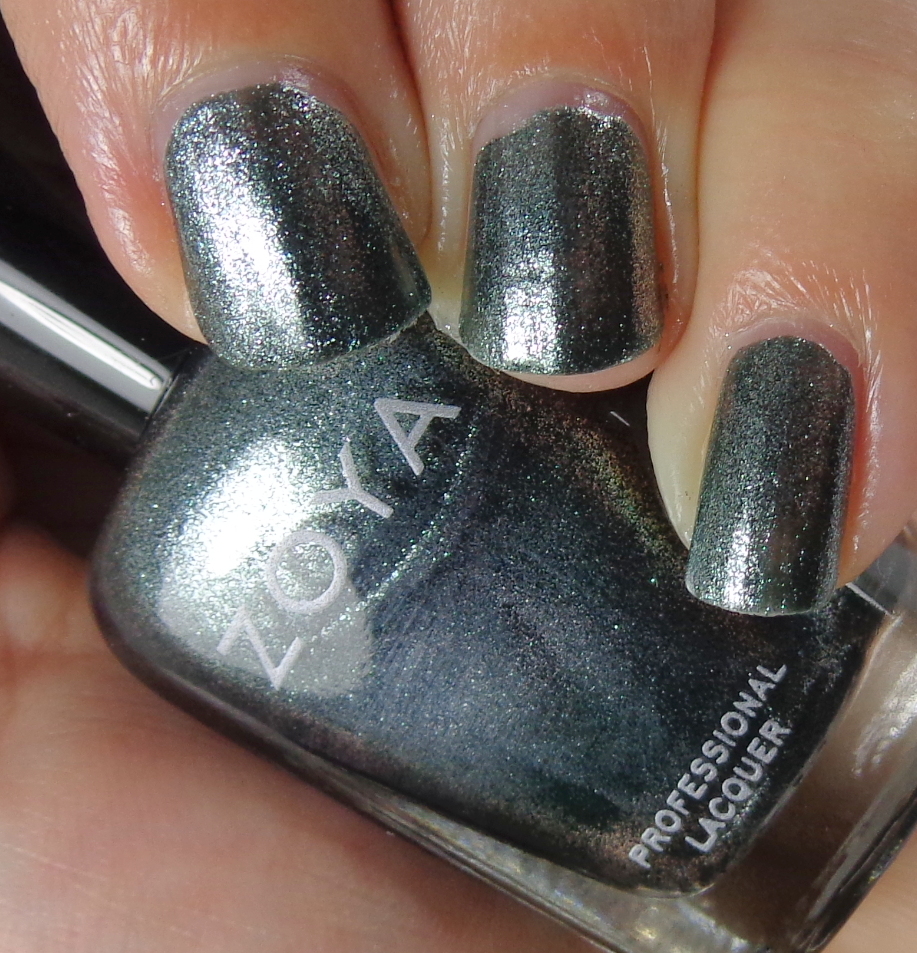 Cassedy is a pewter metallic and another shade that I really like in this collection. I used just 1 coat for this photo.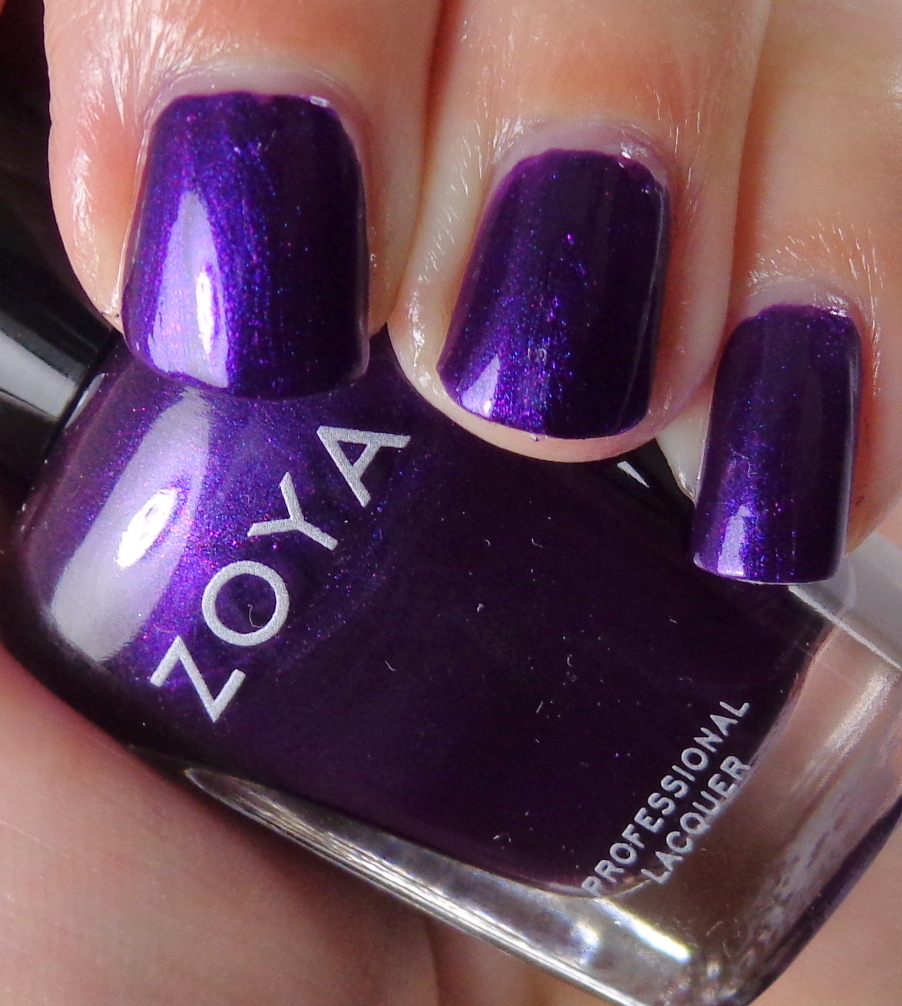 Belinda is a purple metallic and can I just say WHOA this color goes boom on the nails!  It is absolutely gorgeous and I needed just 2 coats for this photo.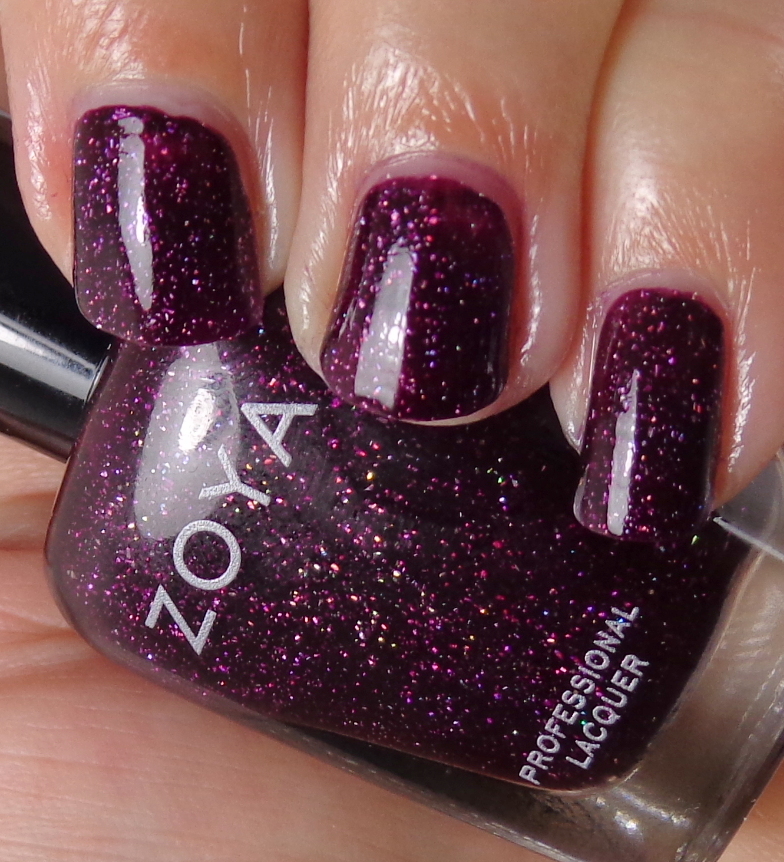 Payton is described by Zoya as a "galactic cranberry halo" and when I look at it all I see is galaxy!  I don't really agree with the cranberry description as it seems like a deep plum in my opinion.  Either way it is such a complex nail color and it is my favorite in the Zenith collection, hands down!  I love the smooth finish of this color as well.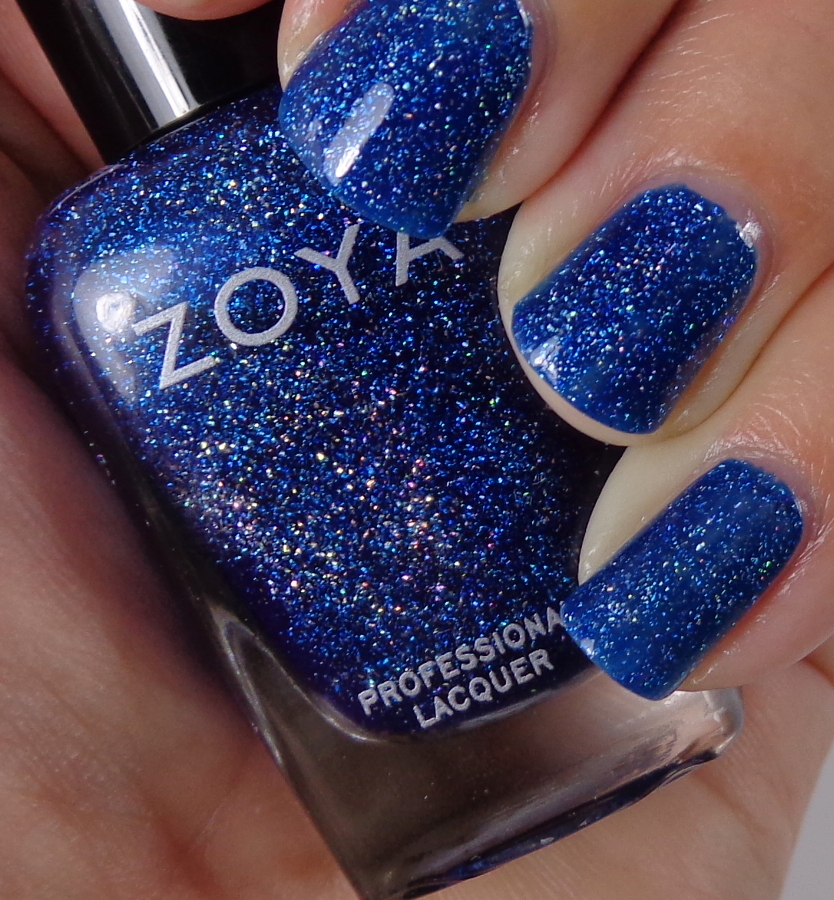 Dream is descirbed as a "deep blue galactic halo" and I think that is pretty accurate!  I'm not a huge fan of blues but this one has that galaxy thing going so it's really pretty to me.  I used just 2 coats for this photo, it also has a nice smooth finish.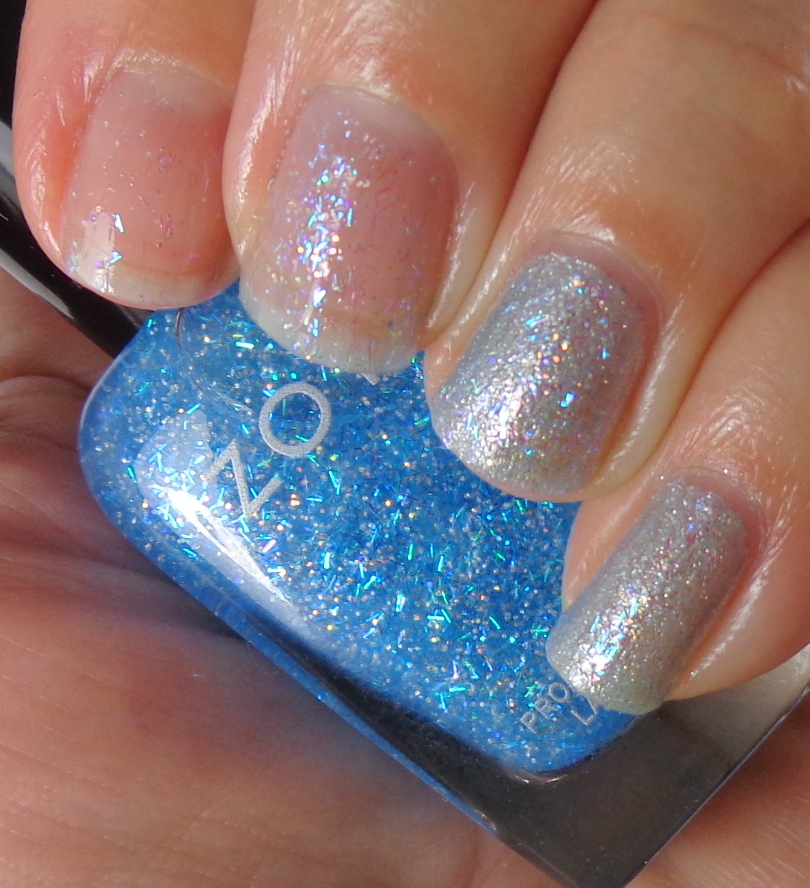 Mosheen is an ice blue topper shade filled with gorgeous bar glitter that reminds me of snow and icicles.  For the photo above I show, Left to Right: 1 coat on the first nail, 2 coats on the second nail, then I used it as a top coat for Seraphina.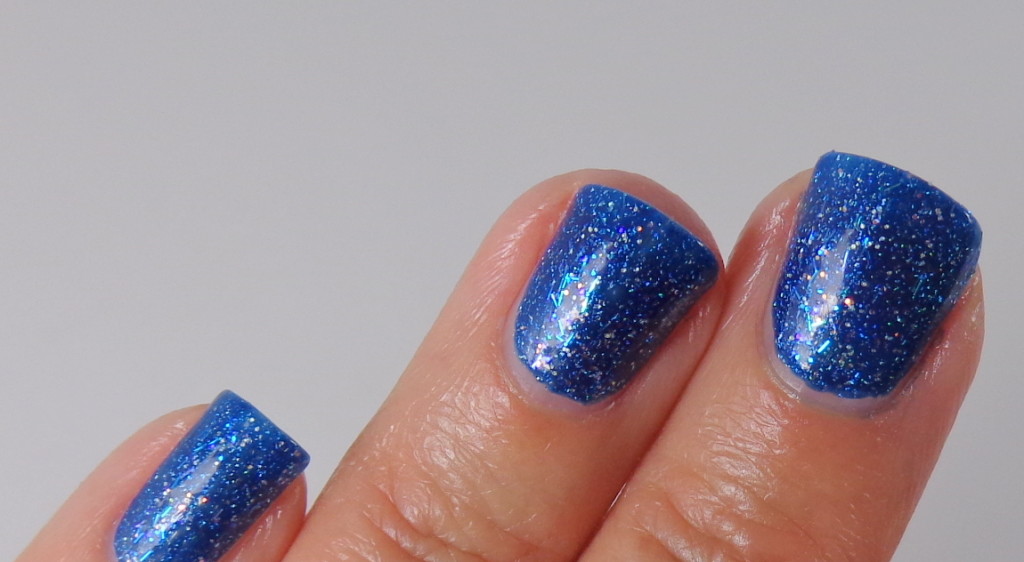 Above I used Mosheen as a top coat for Dream and I fell in love with this look, so wintery!!
Overall, I have to say the Zoya Zenith Collection for Holiday / Winter 2013 has plenty of shades worth a look.  I happen to LOVE  Payton as well as Dream with Mosheen.
Zoya.com, $8 each
Products received from PR for editorial consideration, all opinions expressed are my own.
What do you think of this new collection from Zoya?  See anything you like?